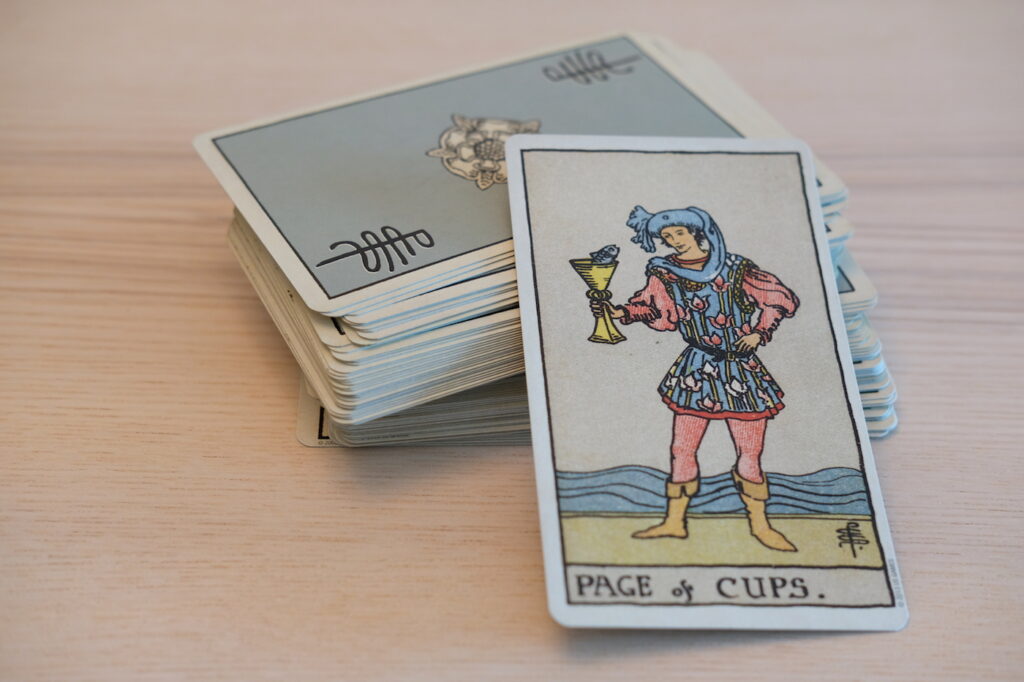 PAGE OF CUPS
One Minute Interpretation
Here we have a young man, effeminate, Bohemian and definitely in the alternative camp. He has Pisces emphasised in his personal birth chart. He has caught the fish but is playing with it. There are probably plenty more fish in the sea, but until he takes a focussed, mature approach he'll never catch any.
Are you a Premium member? Login to read a long and detailed interpretation of your card now.
Login
Login now to access your Premium Astrology content.
Trouble logging in?
Login using classic mode
Images of Smith-Waite Tarot used with permission of U.S. Games Systems, Inc., Stamford, CT USA. c. by U.S. Games Systems, Inc. All rights reserved. All Tarot interpretations © Copyright 2021 Jessica Adams. All Rights Reserved.