Jessica Adams' free Psychic Astrology forecast for October 2019. See what this month looks like in the stars.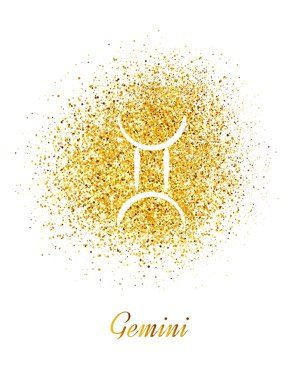 October 2019

Soul, Spirit, Conscience, Psyche, Secrets, Inner Life
That part of you which dreams; astral travels; moves through time and space when unconscious (or passing to spirit) is now well and truly waking up. Your soul or spirit is center stage in October.
This may necessarily involve questions about your psyche or inner self. Your unconscious mind. Your higher self. It could be a matter for your priest, psychic or psychologist. With Uranus just one sign behind you, the action well and truly moves behind the scenes, particularly near 7th October when your ruling planet Mercury opposes Uranus. It is the first of a number of clashes this month, so you could rightly expect there to be inner conflict, some very mixed feelings – or perhaps circumstances which challenge your relationship with your own soul. This could involve the relationship you have with your God, or your beliefs about astrology, for example. In the Middle Ages you would have experienced this transit with the help of a priest, monk or nun. Today it's a different matter and you may be reaching for a psychiatrist's phone number, as much as you reach for the Bible. Yet, it may very well be a 'bible' of one sort or another – perhaps a bestselling self-help book – which is your companion in October.
Uranus is a symbol of necessary revolution in the horoscope. The revolution becomes unavoidable and inevitable because the restrictions on freedom are too great. There is a feeling of being tightly bound to something, or someone, which just can't be tolerated beyond a certain point. In a true spirit of independence, then, you have to embrace quite radical change in October. And it will be change on the inside.
Workload, Housework, Lifestyle, Daily Routine, Health
We are moving into Scorpio season, and this is really about how you function on a daily basis, with every detail taken into account – the quality and duration of your sleep. The state of your teeth. Your time in the shower or bath. The commute, and your breakfast. The productivity (or lack of productivity) you have with the work that you do. The housework, from washing-up to the washing machine. Your sense of duty to others, including the cat or dog, but your duty to your own stamina, energy and above all – your mental health. Anxiety and depression, of course, are the most common manifestations of mental health issues.
You will have your own story and if you have personal factors in Virgo in your chart, which you can check as a Premium Member, it may be that a specific medical issue which began in September now takes you to chapter two.
Whatever your chart looks like, the tremendous focus on the tiny details of what you eat and drink; the drugs you take; the need to oblige others, but also look after yourself – dominates October. The scheduling with your paid work, unpaid work or housework is likely to alter and that means you have to then look at the time you are spending on every aspect of your day, including lunch breaks.
Your ruler Mercury is retrograde in this area of your chart between October 11th and December 7th. You may want to treat this entire period as an experiment. A journey not a destination. In fact, you may be going around in circles with work, housework, unpaid work or study – as you make plans, only to find they stall or alter. They may do this more than once, so it is smart, astrologically speaking, to have a flexible diary and an eraser handy.
From all this, comes a new approach, right at the end of the month. It may be that you start seeing a new doctor or add a spiritual healer to existing medical treatment. You may start a diet or give up smoking.
Work is part of this. You will come across new projects, roles, tasks all month long and perhaps a personnel change as the faces around you switch. The idea of juggling is very close to October as you will have to keep moving and keep tracking all the way – without hopefully dropping anything. The Sun's transit through Scorpio does not begin until the final week, so it may be that you have to wait for illumination – enlightenment – about a test result, or the realities of your health and fitness. Yet, well into November, you can use that feedback or insight to alter course. Just be aware that along the way, your initial reaction or the very first plan/approach may have to change or even be scrapped. It's that kind of month. It's an excellent month to begin thinking of a developing new plan/program which serves you, as much as you need to serve others. A variation on a theme you tried before, perhaps, with the gym, or walking, or swimming – certainly with your paid or unpaid routines for others. Develop, adapt and keep 'stitching' rather as the women at Dior and Chanel create couture. Remodel and remake your life, stitch by stitch, bit by bit, until you realise you are just ahead of Christmas and have created something so new for 2020 – and it will last.
Premium? Go on.
Extended Premium Forecast
© Copyright 2019 Goddess Media Limited. All Rights Reserved.
Join my free newsletter to stay in touch, hear about new astrology and horoscope posts. We will also write to you occasionally to tell you about events and offers linked to this website. We respect your privacy. We will never sell or share your personal information and you can opt out by clicking an unsubscribe link at the bottom of any email.