Jessica Adams' free Psychic Astrology forecast for December. See what this month looks like in the stars.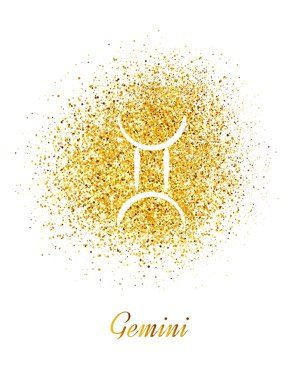 December

Your Finances, House, Business, Apartment, Bank Account
The wheel of karma turns in the direction of 2001 this month, and also 1982. If you believe in past lives, we could be going back all the way into a prior existence, when debts and credits of the soul, accumulated for you.
Gemini, as early as December 2nd, 3rd, 4th you'll be aware of a complicated relationship with many layers, powerfully affecting your balance sheet. In fact, about a week later, there may be a substantial carve-up as you both/you all must sort out an arrangement for 2020.
The Venus-Saturn conjunction in the no-nonsense sign of Capricorn on December 11th suggests this is about the family, or a partnership (past, present or potential). Of course, it is sometimes possible to feel you have a relationship with an accountant or bank manager. A few days later, as we find a Venus-Pluto conjunction, you will begin to realise why there is so much more to this than just the numbers. You also have to evaluate what others need from you, that goes beyond the digits.
We have a New Moon, but also a Solar Eclipse, on Boxing Day, December 26th. You may prefer not to judge or act then, or on Christmas Day itself, actually. An eclipse always conceals, it never reveals, and if you make strong decisions then, you could be flying blind for months. Even years. Taking a wrong turn because you cannot see/do not know is a classic example of an eclipse outcome.
As you draw closer to New Year's Eve, we find another reminder about familiar themes or stories from 2001 and 1982. Even if you can't remember back that far to specific episodes involving (say) an inheritance, legacy, mortgage and so on – there are hints.
This heavily karmic cycle will end on May 6th, 2020. Until then you will be pleased to see solutions and opportunities for the future. In fact, once the great planet Jupiter changes signs on 3rd December, you have every right to expect sweeping answers.
I don't really think you're going to be dancing around like Snoopy in a whirlwind, clapping your paws together with delight. You are only just starting to come out of the heaviest cycle possible in over a quarter-century. If anything, you go towards Christmas looking for a way out, or a way through.
Yet, you can and should be optimistic about what is possible, as you are balancing the books, so to speak, and all things can be arranged, once you see past the actual numbers, or the specific house, shares, pension, apartment, business, company or valuables.
It's good to know that Jupiter is here to help. That is precisely what this cycle does, no matter how much you might feel the backward drag of the past. I daresay January 2020 will be dramatic. Perhaps seeing a family member over the holiday/vacation is part of that story for you, as the patterns in the sign of Capricorn in your chart very much concern the contents of your legacy (to others) and others' legacies (naming you).
This means it's big picture, not small-scale. And when you think about the idea of a legacy, it is about so much more than just a particular asset or investment. It's really about what is left, spiritually, for the future. The reason for this is that the Node cycle, which affects you so much now, repeats in 2038 as well.
You now have some pretty relentless Capricorn weather in your chart. This pulls in patterns in your Eighth House, which is traditionally associated with sex, money and death. Not exactly lightweight stuff. To put it another way, marriage and mortgage. (That is a common concern on a cycle like this). However, we might also pull in questions about what you are leaving to others, as well as what you have been left – or know will come to you.
So, you see, something really is the gift that goes on giving, or not! Seeing this as a long game will be helpful for you, as you pace yourself in December. There is quite clearly an epic decision waiting for you near Sunday January 12th (perhaps you have that weekend already planned) when your ruler Mercury lines up with Ceres, Saturn and Pluto.
What you must do, then, in December is search for the key to the open door and go through it. Remembering the past will be useful, as you realise you've been here before – it's rather like hearing an old but familiar song.
As much of the activity occurs in Cancer and Capricorn in your chart, if you are a Premium Member and know for sure you have Cancer factors, this whole situation will likely be about home, hometown, homeland or family. If you have Capricorn factors? It will be about your career, unpaid work or degree.
If in Cancer, in particular, the message is so much about seeing past the price tags that other people hang on things and looking to the real cost or value (the real worth) of specific family ties.
Are you a Premium Member? Please keep reading now.
Extended Premium Forecast
© Copyright 2019 Goddess Media Limited. All Rights Reserved.
Join my free newsletter to stay in touch, hear about new astrology and horoscope posts. We will also write to you occasionally to tell you about events and offers linked to this website. We respect your privacy. We will never sell or share your personal information and you can opt out by clicking an unsubscribe link at the bottom of any email.