Jessica Adams' free Psychic Astrology forecast for December. See what this month looks like in the stars.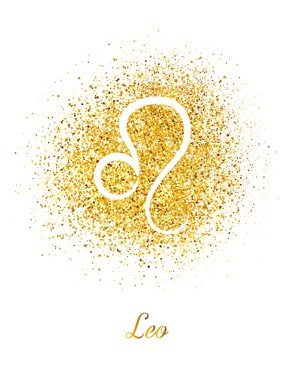 December
Your Home, Family, Household, Hometown, Homeland
Your house, apartment, household, family, hometown or homeland question has been unresolved since September, Leo. A complicated relationship is involved. December will involve rescheduling or rethinking. What takes place near Saturday 8th December is a replay of what you may have thought was final in mid-September or the last week of October.  The final outcome will involve a compromise which will change the situation with your home, property, local area, country, relatives, landlord, tenants or flatmates for the remainder of 2019 and you will resolve this by Friday January 25th. Try to leave the emotions out of it, as you must both/all come up with a practical way of sharing the control, which everybody can stick to long-term. This is particularly important near December 27th-30th. Leo, the more opportunities you took in 2018, or the more solutions you pursued, the better off you will be, as you were preparing the ground very well for changes.
Children, Young People or Sexual Relationships
High hopes for the biggest and best with your son, daughter, godchild, young relative, youth project or plans involving children as a whole, surge near Friday 21st December. Before this, the New Moon on 7th December is a fresh start, yet the details will not be in place until Christmas Eve, December 25th. From that point on, Leo, you are on your way. This may be about a pregnancy or adoption – or a new relationship which could end in step-parenting or childbirth. You will be thrilled by a new agreement near January 22nd which is the next step forward. For now, you will go backwards and forwards, thanks to issues with communication, computers, transport, commuting, travel or telephones. Yet, from the night of December 24th you are on track for an unforgettable year ahead.
Finance, Charity, Business, Property, Possessions
Slow down and cool down near Friday 7th December, Leo. It would be very easy to react in the heat of the moment, where the money, good cause, company, shares, house, apartment, precious possessions or business is concerned. There is a great need for boundaries at that time. Handle the situation very carefully and try to contain and control what is there. This fluid situation is made even more so, by situations which challenge you to see what you can get away with. Near Saturday 29th December, there is no 'impossible' or 'unthinkable' as the Chiron-Mars conjunction reveals the new normal! Leo, if your discussions or paperwork includes February 20th to April 17th next year, make sure that you have flexibility then, as the story will change, come to a standstill or even reverse in the first quarter, and start of the second quarter, 2019.
Workload, Lifestyle, Body, Daily Routine
You are one-third of the way through the most heavily demanding cycle in 29 years, in terms of your daily routine, paid work, unpaid work, university degree or housework. Congratulations on making it to the end of the year. Your mind, body and spirit are also involved, Leo, as the shape you are in, your physical capacity and energy levels are an issue. Give yourself plenty of time and space near December 20th, 22nd, 29th and take it slowly. There are only 24 hours in every day and it is very important that the 8 hours you have for sleep, in particular, are as effective as they can be. Now that you have some time off over Christmas, take a deep breath and look at your work-life balance. The Full Moon on Saturday 22nd December will show you that there is no perfect solution. That's fine. Give yourself wiggle room now and in 2019 as you need to be kind to yourself, particularly on questions about the duty you have to other people – and the service you must give. That Full Moon will prompt a New Year's Resolution to handle your 8 hours of work, 8 hours of sleep and 8 hours of play in a better way, for 2019. Good.
Are you a Premium Member? Leo, please keep reading for diary dates which may affect your personal birth chart.
Extended Premium Forecast
© Copyright 2018 Goddess Media Limited. All Rights Reserved.
Join my free newsletter to stay in touch, hear about new astrology and horoscope posts. We will also write to you occasionally to tell you about events and offers linked to this website. We respect your privacy. We will never sell or share your personal information and you can opt out by clicking an unsubscribe link at the bottom of any email.