Jessica Adams' free Psychic Astrology forecast for October. See what this month looks like in the stars.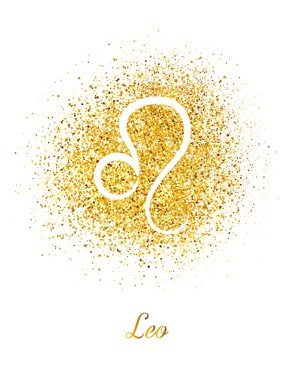 October
Sweeping Lifestyle Solutions
Ever since December 21st, 2017 you have endured tests of patience and ongoing questions about how much control you have – over your own lifestyle. This has been about work, unpaid work or education. Your mental and physical health.
You were stuck in a time warp from November 7th, 2018, which only ended on May 6th, 2020. The issue may have been a chronic medical condition. A repetitive work or employment issue. A circular challenge about how powerful you were or were not. How much power others had, over you.
You have been looking for answers in 2018, 2019 and have had them since December 3rd last year, when Jupiter changed signs. In fact, as you read this in October 2020, Leo, you will have replaced one big problem already. Or it was replaced for you. One way or another, a situation, person, place or organisation that spelled hard work and tedious challenges, has gone. Now, things are on the turn again, in your favour.
Jupiter is moving forward, and Saturn is on the way out. That's big.
Jupiter Beats Pluto Hands Down
You also have Jupiter beating Pluto, hands down, in November. Whenever Jupiter is in conjunction with Pluto, we see the end of the abuse of power. This has affected you at work, at university or with your unpaid work. It's almost over.
There may be sackings, demotions, promotions, mergers or new appointments to come, Leo, but it's in sequence. It's a three-stage process in October, November, December.
There will be divine retribution for any person or organisation which has attacked you or trapped you. It's a law of astrology.
Every time Jupiter goes into the same zodiac sign as Pluto, that is the year that any individual, group or organisation abusing power, or going against the laws of nature, gets their comeuppance. Saturn and Pluto in Capricorn, in the zone of work, health and lifestyle in 2018, 2019 and 2020 – has been something you will not experience again in your adult life.
The Good News
The good news is, with Jupiter direct, and sextile Neptune, then conjunct Pluto, he is on a mission to fix, repair, mend and above all – to transform. The results will be there by Christmas.
This is really important if you are a Leo who has not understood why your tremendous hard work in 2018, 2019, 2020 has not resulted in bigger success. Something or someone has tried to surround you, block you, stop you, slow you down or even overwhelm you. Is this ringing bells?
Astrology is about timing. The time has not been right. But, along the way, Leo, you have learned patience, stoic resistance, staying power, determination and the path of inner trust. What has been going on has affected the way you work, the way you study or volunteer, the way you do housework.
What I am seeing here in your stars are two developments. Liberation and release with Uranus in Taurus. The end of general lifestyle, wellbeing, health and productivity problems, as Jupiter comes rocketing back to do his work. The end of Saturn at Christmas is the grand finale. Big finish.
Use October 3rd to 14th, 2020
What really counts, to start off with, is the opportunity for better outcomes with work, unpaid work or education from October 3rd to 14th. You could get a job offer, promotion, prestigious new project, or outstanding hit. You may win a scholarship, receive funding, or a golden handshake.
Leo, if you want to know what Jupiter does for your work and health, until Sunday 20th December this year, read this. This is part one. Part two comes from November 8th to 13th, Leo. You then get total sign-off from a lifestyle challenge which has plagued you for years, on December 18th, when Saturn leaves Capricorn.
There is something else taking place with work, unpaid work or education while this is going on. It's the Uranus in Taurus cycle, which is about a revolution in your career, which brings you independence and freedom.
Now, that does not always come easily or smoothly. In fact, the Full Moon on Halloween, Saturday the 31st of October, is likely to make Friday the 30th of October or Monday the 1st of November a real bridge to cross.
Financial Bubbles
You will be protected by a financial, property, business or charity bubble from Saturday, October 3rd until Wednesday, October 14th. You will be Comfortably Numb and nicely insulated against reality. One example might be a loan you barely notice. Another might be tax relief, or a government handout. A financial gift from a parent, perhaps, or a friend's generous offer with a house or apartment.
It's not the real world. This is – its own little world. Is that a problem? Not when Jupiter is sextile Neptune. Neptune in full flow feels like a spa or a swimming pool. A beach on a sunny day. It feels like surfing, sailing or cruising. Apply this to your money, house, business, charity, valuables or apartment and you can see why October is so welcome, after a couple of really confusing days on September 2nd and 12th last month.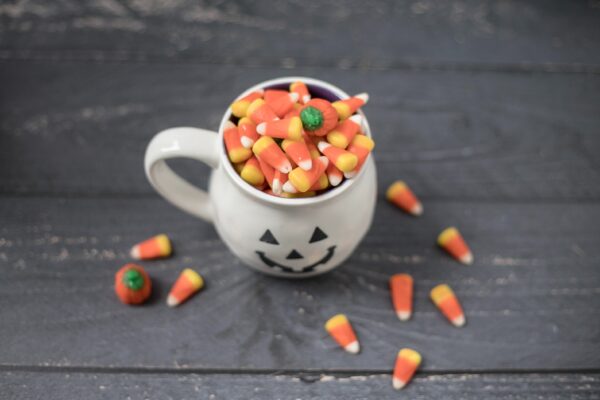 Skip Halloween
Skip that period for launches, interviews, applications, decisions. It's too hard. It's not just a Full Moon (the Moon opposite your ruler, the Sun) it's also Uranus opposite your ruler, the Sun!
Bumps on the road do not stop the overall improvement, though, and it's really clear from your chart that October, November and December are the beginning of the end, of so many job-related or university-related problems.
Are you a Premium Member? Keep reading for diary dates that may affect your personal birth chart, please.
Extended Premium Forecast
© Copyright 2020 Goddess Media Limited. All Rights Reserved.
Find me on Twitter @jessicacadams for updates and a conversation about Astrology.
Join my free newsletter to stay in touch, hear about new astrology and horoscope posts. We will also write to you occasionally to tell you about events and offers linked to this website. We respect your privacy. We will never sell or share your personal information and you can opt out by clicking an unsubscribe link at the bottom of any email.