Jessica Adams' free Psychic Astrology forecast for November. See what this month looks like in the stars.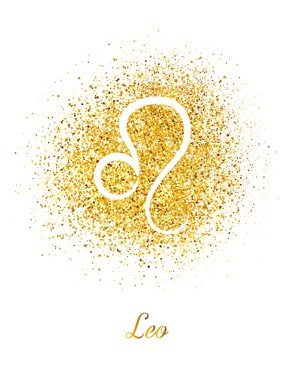 November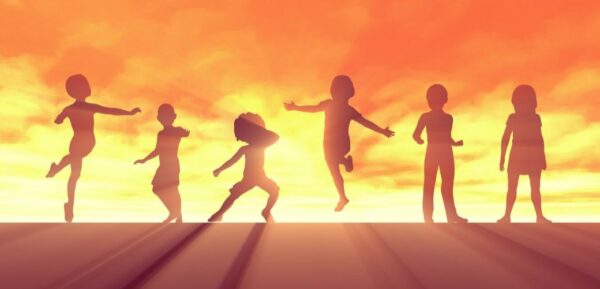 Wonderful Solutions! Babies, Infants, Children, Teenagers and Young Adults
Leo, here we have fantastic opportunities and solutions for you ahead. The Jupiter-Venus conjunction and New Moon of November 23rd, 24th, 25th, 26th, 27th makes the final week of the month reason to celebrate. Expect relief and release if you have had problems for/with your son or daughter. In other cases, you will go to the next level with pregnancy, adoption, godparent status, step-parenting or similar. Life as an aunt, uncle or grandparent may reward you then.
Two things are happening here. You're seeing a cycle of growth, problem-solving, expansion, hope and spectacular answers come around. There will be a complicated relationship involved, so get ready for that. It will be as complicated as mother-son, daughter-in-law and mother-in-law, lovers or husband/wife. It will have all those levels of emotion!
The departure of Ceres from Sagittarius is to be welcomed. Very few astrologers use this planet, but I would not dream of predicting your future without her. If you're wondering why all of the above (babies, infants, children, teenagers and young adults) have given you such a hard time in 2019, Ceres is your answer. She pushes off on November 15th, so a lot is going to happen very quickly.
The struggles over power and control that have been there since January 26th vanish. In their places comes, at last, fulfilled potential. Leo, so many of you choose to be free from parenthood and go for larger challenges involving children, teenagers or people born in the Nineties. Some of you write, teach, play music, coach sport, raise money, direct theatre and so on. Your personal birth chart will reveal the path you've taken in life.
Leo parents are much more like Queen or King to a younger court. You don't have a son or daughter: you rule them, mentor them and make them your true heirs.
It's the same with a young audience, market or demographic. You don't just have these people around as your interns or target group. Your paid or unpaid work guarantees a leading role – star of the show – born to rule.
What you experience as Ceres finally pulls out of Sagittarius, which rules younger faces for you, and the New Moon and Jupiter, with Venus, emerges – is memorable. It's wonderful and unforgettable, actually. Leo, what you receive in terms of rewards and solutions will be a direct reflection of how hard you worked this year, and how closely you followed the astrological advice.
One last thing. Give back what you get. Or, just give – give, give, give! Why? The more you put out there in the final week of November, unconditionally, the better the karmic rewards when the South Node goes into Sagittarius, May 6th, 2020 to January 18th, 2022. That's not why you're being so kind and generous, of course, because you do that anyway. Yet, you will find that in the fullness of time, the spiritual debts and soul credits you create in the final week of November 2019 come back to you in the most obvious way, by 2022.
Your House, Apartment, Family, Household, Town, Country
This is a really messy Mercury Retrograde, so I hope you read the warning dates I posted about this cycle two years ago now – they are all here.
Don't renovate, reshuffle the household, make big new family plans (Christmas, for example) or even think about moving, unless you know the rules. Mercury is paperwork, discussion, signatures, diaries, emails. Retrograde is basically 're' in front of every word you can think of. So, you may have to re-renovate later. You may have to retract the promise you make to a relative, or they may reschedule their arrival.
None of this is really a big deal unless you are bringing in a new roommate/flatmate for 2020 or thinking about selling. And I know a ton of people who use this cycle quite consciously to make a profit. Yet – I have to say – near November 11th, 12th, 24th it's hugely difficult for you to get what you want (or need). Be really aware of potential pitfalls then, and use astrology to help you avoid, say, an approach from a builder, or a property auction.
If you have to go in with unavoidable decisions forced upon you by the council, for example, follow the rules. Get everything in writing. Read it twice. Get an outside opinion. Have Plan B and also Plan C.
Expect the situation to go backwards and forwards until Mercury Retrograde is over, and that is not until the final shadow, on the weekend of 7th December. I'm sure you know enough about your horoscope by now to realise you can put off the necessary paint job, for example.
Premium? Go on.
Extended Premium Forecast
© Copyright 2019 Goddess Media Limited. All Rights Reserved.
Join my free newsletter to stay in touch, hear about new astrology and horoscope posts. We will also write to you occasionally to tell you about events and offers linked to this website. We respect your privacy. We will never sell or share your personal information and you can opt out by clicking an unsubscribe link at the bottom of any email.