Jessica Adams' free Psychic Astrology forecast for October. See what this month looks like in the stars.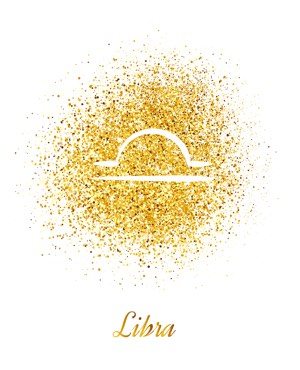 October
Family, Property, Home
When you think about your family, house, apartment, any property investments, local town or city, even your country…you have to sit back and breathe. Libra, you have been through Pluto, Saturn, the South Node and now Jupiter in this zone of your chart, in a very small space of time.
Ever since December 21st 2017 when Saturn entered Capricorn, you have been dealing with anything from bereavement to a real sense of loss about your country or local area. You may have had serious family differences. There may have been never-ending issues with renovations, repairs, landlords, landladies, tenants, and so on.
You also had the South Node in Capricorn so nothing shifted from November 7th 2018, until May 6th 2020, no matter what you said or did. The South Node keeps you chasing your own tail. In fact, it is the Dragon's Tail which is pursued by the Dragon's Head, in old astrology.
Now, solutions keep creeping in. In fact, since December 3rd last year, when Jupiter changed signs, you have been forced to let go of one problem, once and for all. It may have been a holiday home that was more trouble than it was worth, or household help – ditto. It really depends on your circumstances. Maybe you are living with your parents because you have no income and had to tolerate a difficult, ageing father.
I won't bore you with the many outcomes of this line-up, but suffice to say, you had just about had enough of it all in 2019 and have woken up in 2020 to find life still extremely challenging – but with one massive problem gone.
The Jupiter-Pluto conjunction on November 8th to 13th is what you are really waiting for, to get rid of places, people or situations which have had their own way for far too long. Enough domination. This is rapidly looking like game over, and the more extreme the ownership, control and manipulation or game-playing, the heavier the end will be, in the second week of November.
Most Librans will not have had this problem, mind you, but if you married a bully and managed to have a controlling daughter as well (and that affects the apartment) well – November Spawned a Monster according to Morrissey, but November is also the end of a monstrously unfair situation, according to your astrology chart.
Your big leap towards this situation comes really soon, October 3rd-14th and then this life-changing November 8th-13th period when you see a real power shift. You see takeovers on Pluto transits. Councils take over the cities; properly developers take over the bush; family members take over the house; flatmates take over the bathroom. It's par for the course.
What is new, very new, is not just one, but three solutions coming in a chain from October to December.
Do look up Jupiter in the Fourth House here and see what the final quarter of 2020 brings.
Neptune and Your Lifestyle
Your lifestyle, housework, unpaid work and paid work – or study – puts you in a cocoon from Saturday 3rd October and Wednesday 14th October. It's rather like being protected from the elements. If you can imagine what it feels like to be in a spa, at the edge of a horizon pool, on the edge of the ocean – that is your daily life for large parts of that fortnight. In fact, what you create then, could reward you for quite a long time.
Jupiter's sextile to Neptune is an opportunity to escape from the reality of work, housework, volunteer work, university. It really depends on how you use it, Libra, but if you don't use it, you lose it. This can result in a McJob situation for you when you have a role in some kind of other world. You can go on benefits and quit work. Your health can excuse you from work. There may be projects which are like some cross between Tolkien and Rowling, in the sense that they are in their own separate reality!
Finances and Property
From October 30th, 31st, and November 1st the revolution will not be televised, but it will take place in your accounts or bank statements. Skip Halloween for major money, charity, business, property moves unless you have no choice. Why? It's too hard.
You have Uranus (disruption) in Taurus (the house, apartment, pension/superannuation, bank account, shares, charity, business, company) until 2026. Occasionally he reminds you he is The Upsetter and it all goes to hell in a handbasket.
This sets you free, Libra, because you were far too tied to some kind of stuck pattern with your money, lease, mortgage or investments. It takes great insight to see this. At the time it can just feel like the handbasket.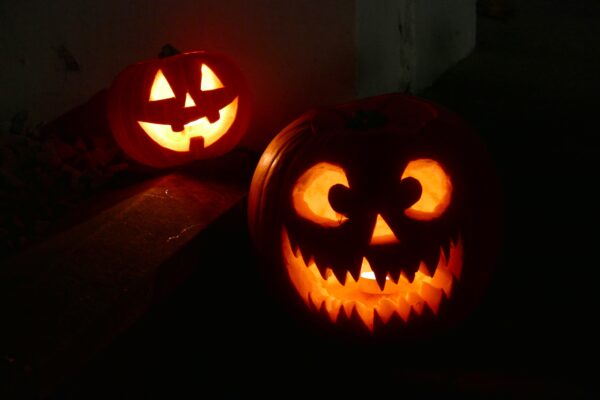 And yet, and yet – once you are past this Halloween – the cycles of time will spin around again and by 2021 you are completely free of something or someone which shackled you. A credit card is a good example. Shopping for things you cannot afford, buying things you don't need, borrowing money from banks at a huge price. Maybe that's not you but it's really clear from your chart that Halloween will split the past from the present, financially. That liberates you. But for the least hassle in your life you may want to avoid Halloween for anything major, like switching banks, or asking for a payout.
I'd suspect this is connected to a family member, your house, apartment or flatmate/live-in partner. That's really because of the rolling improvements with the home and family side of your life.
Premium? Go on.
Extended Premium Forecast
© Copyright 2020 Goddess Media Limited. All Rights Reserved.
Find me on Twitter @jessicacadams for updates and a conversation about Astrology.
Join my free newsletter to stay in touch, hear about new astrology and horoscope posts. We will also write to you occasionally to tell you about events and offers linked to this website. We respect your privacy. We will never sell or share your personal information and you can opt out by clicking an unsubscribe link at the bottom of any email.