Jessica Adams' free Psychic Astrology forecast for August. See what this month looks like in the stars.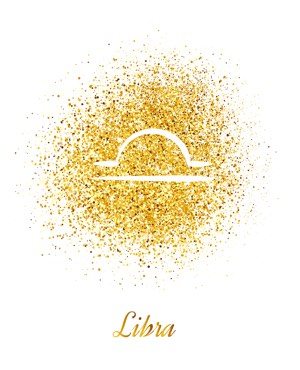 August

Friends and Groups
Political party? Twitter? Theatre group? Charity? Libra, there were a ton of mysteries, shadowy situations, incomplete pictures and blind spots in 2017, 2018, 2019. Now, in August, you see what you did not see.
The key dates for the Leo weather are the Full Moon on Monday 3rd August, the Sun-Mercury conjunction on Monday 17th August and the New Moon on Wednesday 19th August.
This also applies to friends. You were clueless. Maybe a friend blocked you on Twitter and then blocked you on Gmail (which may explain a few things). Now, you ask a mutual friend to get in touch and realise what was going down. This is just one example of what can happen in August. It's really personal and very much about your own private birth chart, which you will have if you are a Premium Member (tip: look for anything you have in Aquarius).
Whatever your chart looks like, Libra, August will bring an 'Aha!' moment of truth three times about a friend or group. You'll make new decisions based on what you now realise you were not seeing/did not know about over the last three years or so. I would expect that to be easier for you on the New Moon on August 19th, midweek. That's a fresh start.
Capricorn Weather and Home or Family
What you are going to see in August is four hurdles to jump with the family (perhaps just one or two relatives) and, likely, your house or apartment. Your local area or town may be another concern, or even your entire country. The household (flatmates, live-in partners) is another obvious area here. We are going to see Capricorn weather in August which gives you some work to do. That work will result in rewards, relief and release in November, Libra. I am talking about the Jupiter-Pluto conjunction then, which will help you clear the last hurdle, then from December, when Saturn leaves your home, family, property and country zone – you are rid of some of the heaviest burdens in 29 years.
The key dates for the Capricorn weather (Pluto, Saturn and Jupiter in Capricorn oppositions) are August 1st, 3rd, 25th, 30th. Allow a day either side.

The Pluto-Jupiter conjunction in Capricorn takes place between November 8th and 13th with a sense of 'the new order'. Great band, New Order, but even more importantly, the Jupiter New Order in the second week of November is really about profound and deep transformation. You do the hard yards in August to get to the delightful downhill slope a few months later. As this cycle is so central, I am going to quote from my book 2020 Vision (Penguin) to explain it better to you.
Let's look at your lease, mortgage or property investment first. You need to become a DIY expert on all this stuff now, so you can be constantly and thoroughly updated about everything – from your legal situation with landlords, to the realities of hiring builders. You can never learn too much, or know too much, in this cycle. So build a plan that works and stick to it.
Libra…if you become an expert on all the issues now in front of you, and if you work at coping, and managing, and enduring, you will get through. The only caveat is, make sure that the way you are now building and structuring your home life, is the right way. In other words, don't just blindly react to what, or who, is causing these questions. Take a deep breath and strategise and get as much outside advice as you can. How will you know if your strategy is sound? Firstly, it will have worked before, for other people. Secondly, it will be absolutely right for now (check the internet to get the latest.)
Your relationship with your parents, your close relatives (anyone from sisters to uncles) and your own immediate family (your partner and children) also needs attention now. Accept the things you cannot change and then be patient enough, and smart enough, to slog away and make things work. The advice and insights of experts or those who have been there, done that, with their own families could be enormously helpful.
Libra, what I am seeing in August is the get-real moment which is there in front of you. The rope ladder. The tunnel. The river. The bridge. What awaits on the other side is this great promise of a win-win outcome in November and half of your issues gone for Christmas. This will either be, because you no longer care, or because the situation, place or person has gone.
Premium? Go on.
Extended Premium Forecast
© Copyright 2020 Goddess Media Limited. All Rights Reserved.
Find me on Twitter @jessicacadams for updates and a conversation about Astrology.
Join my free newsletter to stay in touch, hear about new astrology and horoscope posts. We will also write to you occasionally to tell you about events and offers linked to this website. We respect your privacy. We will never sell or share your personal information and you can opt out by clicking an unsubscribe link at the bottom of any email.