Jessica Adams' free Psychic Astrology forecast for January. See what this month looks like in the stars.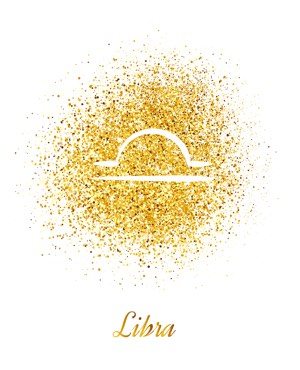 January
This is a big month with a stellium in Aquarius. To go into more detail for you, I am going to use my new book, The Secret Language of the Stars. If you are a Premium Member, you can pick up an exclusive advance edition of this here.
Well, right at the end of the month, you have a glorious solution for any question regarding parenthood-potential sexual relationships; babies; infants; children; teenagers; younger adults. The end of January also brings mixed feelings, as every Full Moon is wont to do. However, whatever is squeezed out of you as February arrives, is a good thing. No, make that a great thing. This brings us to a discussion about Chiron, in your solar Seventh House of former, current and potential partners.
Chiron was the star of the show when the United Nations was born. It challenges you to attempt the most audacious acts and outrageous decisions – or accept them. Chiron was discovered in 1977, year of punk rock, cloning and test tube babies – it's about getting away with things that make people's jaws drop. It is named after a centaur superhero, famous for his skills with a bow and arrow. The symbol also looks like someone holding a bow and arrow. Just like a medieval archer, you will now find yourself faced with the seemingly impossible task of either a) hitting your target from an unthinkable distance or b) trying to hit several targets at once. The English astrologer Dennis Elwell equates Chiron with a kind of cocky impudence. It brings tests of nerve. How far can others go now? How far can you go? Watch out because they're going to try. This will either benefit you, or be a challenge, depending on their intentions. Chiron will ask you the same question. What 'impossible' thing involving your former, current or potential partner, can you now attempt? Is it enough to be super-confident? Or do you need more time, more preparation, more practise? This cycle tests the parameters of possibility. If you succeed now it will clearly change the boundaries of what is realistic, acceptable, and allowable in your world. This cycle asks "Can I get away with it? Can they?" The astrologer Zane Stein, my friend over there in Western Australia, thinks Chiron is a maverick; you make up your own rules when it touches your life, and you do your own thing, even outside your own group. Even the punk rockers didn't conform – they all went their own ways. This is now absolutely true of the solutions or opportunities involving the world of children and young people which appear at the end of January.
Are you a Premium Member? Please read on.
Extended Premium Forecast
© Copyright 2021 Goddess Media Limited. All Rights Reserved.
Find me on Twitter @jessicacadams for updates and a conversation about Astrology.
Join my free newsletter to stay in touch, hear about new astrology and horoscope posts. We will also write to you occasionally to tell you about events and offers linked to this website. We respect your privacy. We will never sell or share your personal information and you can opt out by clicking an unsubscribe link at the bottom of any email.