Jessica Adams' free Psychic Astrology forecast for December. See what this month looks like in the stars.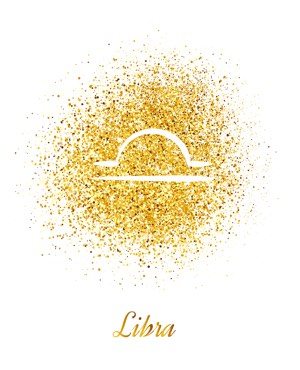 December
Daily Workload, Lifestyle, Well-being, Health, Fitness
Libra, you have been living with Neptune in the workload, health, fitness and lifestyle zone of your chart since 2011 so you have had around 7 years to get used to the non-reality and unreality of everyday life. It bears no relationship at all to the way you used to function, 2010 and earlier, but it has also become so commonplace that you may not be fully aware of just how removed from the real world, things have drifted. Very close to Friday 7th December you need to step back from the situation and try to view it as an objective outsider might. If you are using drugs (even prescribed drugs) or alcohol regularly then this will have an impact, as Neptune rules all substances which distort reality for us. Have a look at that, if it applies to you. There is always a risk with these cycles that life can become confused, and you can muddle yourself or other people. This is especially true when it comes to housework, household staff, your paid work, unpaid work or university degree. It is particularly relevant when it comes to your food, drink, drugs, healers, doctors, surgeons, fitness, meditation, yoga and the rest. In fact, in astrology, we do not separate the job you do, from the shape you are in, and one affects the other. We have a Mars-Chiron conjunction on Saturday 29th December, just after Christmas, which challenges you to see what you can get away with. What is the so-called impossible or unthinkable at the moment? What is allegedly 'outrageous' but nevertheless something quite achievable for 2019, with your work, lifestyle, body or service and duty to others? My only comment would be to slow down and cool down. There is a fair bit of heat showing in December, and I'm aware of particular deadlines and outcomes for you from around February 20th to April 17th. That particular phase for your working life or body is likely to give you so much rescheduling, rethinking and reorganisation anyway, that you may want to bear it in mind, if those timelines crop up in all that you're discussing after Christmas. If ever there was a month to slow down, cool down, get real and keep it simple, it has to be December. This goes right across your entire lifestyle and workload. I know the Christmas champagne is on ice but watch that too. It all counts.
Family, House, Apartment, Household, Town, Country
You need to be kind to yourself and other people at the Full Moon on Saturday 22nd December. I would allow the day before and day after, for the world to catch up with itself. It's Christmas anyway, which is nuts, but as you are also dealing with the biggest challenges in 240+ years, you need to deliberately factor in more time and space in your diary. By now, you are more than used to figuring out the politics with family members, flatmates, landlords, tenants, or anyone else who affects your peace of mind about the family circle – or your home life. In fact, Libra, you've had 8 years of this now and you know what not to do! January sorts a great deal of this out for you. Not once and for all (that happens in around a year from now, at Christmas 2019) but just for the moment. The fact is, you can't rush these things. With Saturn there too, you have to be patient and realise that we all have a load to carry with this cycle, and yours in particular is about a relative, flatmate, house, apartment, or even your town or country. Relief and release will come when Jupiter comes in to help at Christmas 2019, but for now, you have to put one foot in front of the other. Agree to a temporary compromise in January which distributes the controls differently between both of you/all of you. In the meantime, accept the things you cannot change. Yet, be optimistic, Libra, because in 2020 you will be delighted at the stunning solutions, answers and opportunities which present themselves to you.
Books, Websites, Multimedia, Short-Haul Travel
Do check your personal birth chart (if you are a Premium Member) to see if you have Sagittarius factors. Many Libra people do, and if you qualify, you are on the brink of the most fantastic project in 12 years, which would work online, or in the real world – on paper. Even if you don't have Sagittarius factors, or don't know your chart, you can still trust December to deliver. You've had all these little signs and clues that you would have far more choices than you ever dreamed of, in terms of the internet, education or publishing – than you've seen for months. Even years. Nothing has really come together, because you have been living with Mercury Retrograde, but the final shadow ends on Christmas Eve and then you'll be flying. There is a landmark agreement around the third week of January that you should be welcoming. This may be a book deal for some of you; a media coup; a podcast; script; play; new piece of technology; film; course; degree; feature; blog. Space does not allow for all the possibilities, but some of you will be starting new projects or jobs where you take your way with words, ideas and images to the highest possible level in years. Libra, you'll see a fresh start near Friday 7th December and be thrilled at the options near Friday 21st December. The real fun begins from Christmas Eve, though, as from that point forward everything progresses as it should and that will take you to the third week of January when a smile and a handshake (or hug) seal the deal. There is another slant to this, and it involves commuting or short-haul travel. Say, the distance from London to Paris, or Dover to Calais, or Newhaven to Dieppe. America to Canada. Sydney to Melbourne! It also covers the run-around from your front door to the other side of town. Whatever has been going down with public transport, your car, yacht, motorbike, bicycle and so on has spun wheels. Around and around they have spun, for weeks on end – yet from Christmas – you have something so wonderful to unwrap!
Money, Property, Business, Charity, Security, Wealth
Libra, the more time and energy you poured into making money (or saving it) in 2018, the better off you will be. If you laid foundations, using every solution and opportunity you were given, you will now be helped enormously. The fact is, you are working towards a really important compromise. The moment of truth will take place near the Venus-Ceres conjunction on Thursday 27th December, just after Christmas. You may want to put a price on the things money cannot buy. The emotions run deep at this point and it goes way beyond your own money, house, apartment, possessions, shares, business, company or charity interests. This is really about power and control, if we're honest about it, and that's why you need to try and step back from the feelings and look at what is going to work, long-term. You will find two 'bumps' on the path. The first bump that moves things along is Mercury going out of Retroshadow near December 12th. Then Venus follows, near December 18th. After that, you have sorted out the very last unfinished conversations or delayed paperwork, going back as far as September or October. After that, you can put your head down and aim for a new arrangement where you, he, she or they can accept the realities, carve up the control and be smart enough to see that emotions may run very deep, but they have to be put to one side, if this is to work well.
Are you a Premium Member? Please keep reading.
Extended Premium Forecast
© Copyright 2018 Goddess Media Limited. All Rights Reserved.
Join my free newsletter to stay in touch, hear about new astrology and horoscope posts. We will also write to you occasionally to tell you about events and offers linked to this website. We respect your privacy. We will never sell or share your personal information and you can opt out by clicking an unsubscribe link at the bottom of any email.