Jessica Adams' free Psychic Astrology forecast for June. See what this month looks like in the stars.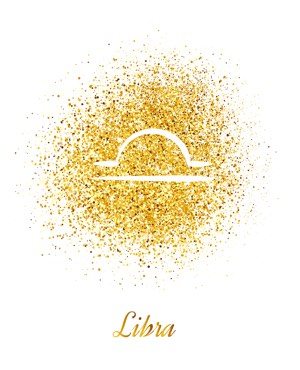 June
Gemini Weather and the Web
You are now being sent back to the year 1854, believe it or not, at least in terms of the internet. Back then, maps were a big thing. So was the serialised novel (Charles Dickens' Hard Times) and also Sherlock Holmes – more cliff-hanging.
The idea of storytelling is really close to the Gemini weather in June, and as this concerns your way with words, ideas and images across the world, it's a case of back to the future. You will need to give this second, third, or even more attempts, as Venus is retrograde, which is always enforced rehearsal. There may be a number of drafts. Try to allow time and space for this.
Beyond the Gemini weather, which takes you to the end of July (your ruler Venus going backwards in a shadow) you also have this odd 19-year cycle taking you back to the distant past, thus Sherlock – yet also very much to life as it was 19 years ago. This is actually quite useful for the creative process, or just for learning French, or learning HTML. Maybe there are other codes; Gemini rules all kinds of information.
Just skip the Full Moon Lunar Eclipse on June 5th, please. Allow a day either side. Low visibility, patchy information – there are better times. Libra, commuting and short-haul travel are also very much in the frame now. Again you may want to skip the eclipse for judgement calls or big moves, as you don't know – and can't see.
In general, the past has a tremendous pull on the present when it comes to your car, flights, trains, buses and so on. Not only is this stop-start until the end of July, with particular arrangements, but you may also find that the year 2001 has a useful message for you. Maybe you learned to drive then or qualified as a flight attendant.
On this cycle, we learn from yesterday and use it for tomorrow, but we also have to time it right now, which means allowing for delays or a loop, with these matters, until Venus completes the circuit next month.
The Mars-Neptune Conjunction in Pisces
You only get one of these every couple of years or so, and it's always a time to slow down, be more thoughtful and more practical. This pattern unfolds in your zone of daily routine, regular lifestyle, normal workload (paid or unpaid) and your health and fitness on all levels.
Mars speeds things up. That's not always useful. It can raise the stakes. Neptune can be rather confused and confusing, like swimming under water. Given all that, you can see why on June 13th (allow a day either side) you may want to keep it real, keep your feet on the ground and lower the levels – on all levels. Be really clear with others and ask they are clear with you, no matter if it's work, housework, your well-being and so on.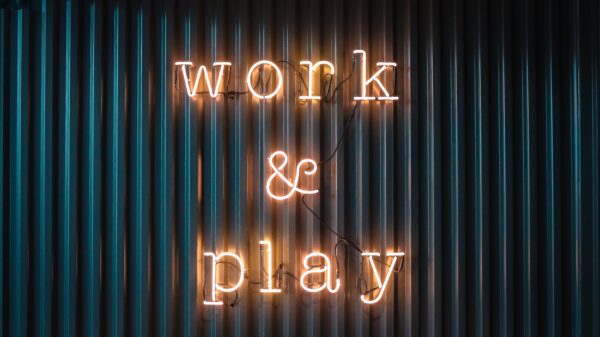 Your Career, Unpaid Work, Studies
Skip the New Moon Solar Eclipse on June 21st and the day either side, for good measure. Eclipses conceal, they never reveal. You're very unlikely to be fully aware of what is actually going on.
In general, June is a month for rehearsals, first and second attempts, beta testing and 'back to the drawing board' if necessary. This can be productive when you come out of the other end. Mercury Retrograde suggests pauses, changes of mind, technical issues and the rest – June is really time to accommodate long spaces, the need for more time to figure out the lay of the land.
This brings in ideas about success, achievement, position, mission, ambition from – quite a long time ago. Putting them to the test and seeing what sense they make in 2020. Mercury is back to normal within weeks, but June is best devoted to rough sketches, which you are free to erase, and replace with more notes and ideas.
If others are out of touch; if there is a computer, phone or postal issue; if you rethink a decision, if your diary is full of question marks – that's normal. It's not you, it's Mercury Retrograde.
Still, at the other end, you will know yourself and your priorities infinitely better and that will help you set the right 2020 direction, from August.
The Jupiter-Pluto Conjunction
Very close to June 30th you will be in a position to take full advantage of opportunities not seen in 12 years, to sort out your family circle, house, apartment, household, town and/or country. There is another great leap to come, in November.
Last year was really tough. Now you are out and over the other side. Here comes Jupiter with all his solutions and sweeping win-win outcomes to show you what might be. You already know about the endless challenges to you, in terms of how much power you have, or how much control you feel you possess. Now you get a nice push over an obstacle. When you go over the other side you will see why 2020 is going to be a seriously good, no great, year.
Are you a Premium Member? You can add more detail to your monthly reading by asking your own questions at The Astrology Oracle, using the cards and guidebook. You can also use the exclusive guide, Pamela's Tarot, to go further into your Tarot card readings on this website (always free).
Now, here are the dates that matter in June 2020. Keep reading to see if your personal birth chart is affected by the astrological weather passing through.
Extended Premium Forecast
© Copyright 2020 Goddess Media Limited. All Rights Reserved.
Join my free newsletter to stay in touch, hear about new astrology and horoscope posts. We will also write to you occasionally to tell you about events and offers linked to this website. We respect your privacy. We will never sell or share your personal information and you can opt out by clicking an unsubscribe link at the bottom of any email.