Jessica Adams' free Psychic Astrology forecast for October 2019. See what this month looks like in the stars.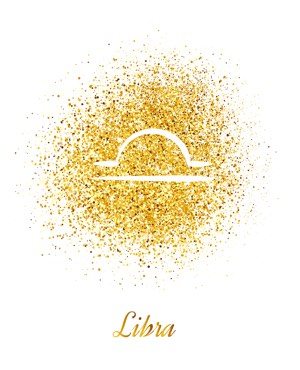 October 2019

Finance, Property, Business, Charity, Valuables
You can't really stop the winds of change, as Patric Walker used to call them, when Uranus is moving swiftly through your finance, business, property and charity zone. From artwork to diamond rings; from holiday homes to your pension; from your credit card to your cash debts to family or friends, you now have to accept that there is no going back to life as it was before 2018.
In fact, ever since the planet Uranus changed signs in May that year, the stage has been set for a sweeping revolution and radical shift, with currents coming in from all directions to build what can only be called a perfect storm, set for April-May 2020. Out of this storm, if you can dance in it, will come new freedom. By that I mean, freedom 'from' something or someone which completely shackles you – or freedom 'through' a particular person, organisation or plan which allows you to break with the past.
Libra the more hemmed in, tied down, restricted and trapped you have been (by debt, for example, or by an unhappy marriage with tremendous financial complications) the more you are going to feel those gale-force winds of change in October.
Specifically, your ruler Venus opposes Uranus on 12th October and that really sets the tone for the whole month. One word of advice, though; what unfolds from around 11th October will go back and forth until December. It will fluctuate or stand still. It will be delayed or not end up as you originally assumed.
The reason for this is Mercury Retrograde in your Second House of banks, income, debts and so on. October 11th to December 7th is the full cycle, from shadow to shadow, and what you assume is a done deal in this period may not be! Be aware of that. Apart from anything else we are going to see tremendous uncertainty on Wall Street and other share markets where nobody can really fix a price or a value to a particular corporation, or even a commodity or currency – for very long.
This all has a trickle effect on you. Now, some people do very nicely from this cycle and make a fortune buying bargains then reselling them again quickly at a profit. You must know what you are doing to play with Mercury Retrograde like this, though.
October is a good month to rehearse moves! To piece together a plan which allows you to change your mind along the way or adjust and adapt to fluctuating circumstances. To accommodate a long waiting period if you have to. That kind of rehearsal or 'first take' is a smart move when the planet of communication, negotiation, information and transportation appears to be going backwards in time, even as it is moving forwards.
Long after the matter concerning your own income, your own debts, your own life budget has ceased to matter (from November, in fact) – you will be left with the really big background story, which runs for many years. That concerns your will. The legacy left to you by others. Marriage and mortgage. Sex and money. Death and money. Life insurance. All of it!
With Uranus in Taurus making his presence absolutely felt in October it is time to accept the revolution is here. The best thing to do in any revolution is side with those who want to be free. Remember those phrases 'freedom from' or 'freedom through' and life will start to feel like the kind of weather you can work with.
Premium? Go on.
Extended Premium Forecast
© Copyright 2019 Goddess Media Limited. All Rights Reserved.
Join my free newsletter to stay in touch, hear about new astrology and horoscope posts. We will also write to you occasionally to tell you about events and offers linked to this website. We respect your privacy. We will never sell or share your personal information and you can opt out by clicking an unsubscribe link at the bottom of any email.