Jessica Adams' free Psychic Astrology forecast for December. See what this month looks like in the stars.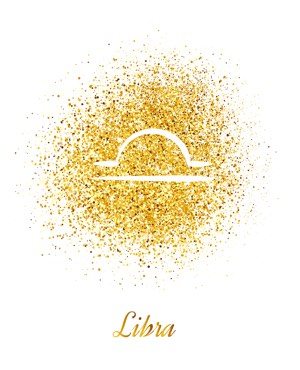 December

Family, Home, People and Place
It isn't until there is real hope for the future – optimism about better days ahead for the household, family or home – that anything drastic is done. This is what will power you in December and January 2020, as the great planet Jupiter changes signs, and a sweeping answer looks possible.
Depending on your personal birth chart (if you have factors in Cancer) this may involving selling or buying property, moving, or reshuffling the family.
In other cases, it's about politics at home, or with one side of the family tree in particular. Key dates for new developments include December 3rd, 8th, 9th, 11th, 26th, 27th and 30th. This is obviously Christmas so it's the time for family relationships to come front-and-center. Please avoid Boxing Day for judgements and decisions, action plans and new resolutions. We have an eclipse which always conceals information it never reveals it. You don't really want to be choosing a new path for 2020 when you're flying blind, Libra. This would also very much apply to a house or apartment if you're thinking of renovating or moving.
Steering around the eclipse, though, we have a strong picture of eight weeks in your life when you'll roll your sleeves up and sort out a particular room in the home; your garden; landlords or tenants; flatmates or roommates; domestic life.
On a larger scale, and again this applies if you have factors in Cancer in your personal birth chart, this is about your town and country. Some Libra people will have relocated or emigrated by February 2020 to get rid of a problem.
When we talk about 2020, we are actually referring you back to the year 2001, or thereabouts, as there is some karma there to collect. The South Node always brings a long flashback and you reach that, as you go from this year into next year. In fact, right up until May 2020, you will be struck by the familiarity of your situation. You've been here before, to quote Waugh. You know all about it. So, are we talking Brideshead Revisited, Revisited, or something else? The Node has a reputation for bringing everything around again, in a long loop. You may even be going back to the year 1982, depending on your age. Karma calls.
What is different about this Christmas is the hope. It is justified hope because you are going to find epic solutions next year, for all that has ailed you in 2018 and 2019. Jupiter is changing signs and you will have answers. This does not mean January is a cake walk. You will have some serious work to do, as the historic Saturn-Pluto conjunction approaches.
Ceres is ignored by so many astrologers, much to my chagrin, but she is a powerful symbol of a transformation which is complicated yet fated. This is now taking place with your family, your household, your house, apartment, town and/or country. Your people and your place.
As she joins her old son-in-law Pluto, you will find the next few weeks, well into January 2020, a challenging time of compromise and carve-up. Yet, Libra, you are famous for being able to balance the scales, if you feel a situation could be made fairer, and that is what you will be doing, very successfully.
Ceres is about a reallocation of power and some people in your world, or organisations, simply do not like change. Yet, here it is. To make these changes work it is imperative that the new 2020 arrangement is practical. This is just about good old-fashioned common-sense. How is this going to work with diaries? Schedules? Budgets? Over to you.
Premium? Please go on.
Extended Premium Forecast
© Copyright 2019 Goddess Media Limited. All Rights Reserved.
Join my free newsletter to stay in touch, hear about new astrology and horoscope posts. We will also write to you occasionally to tell you about events and offers linked to this website. We respect your privacy. We will never sell or share your personal information and you can opt out by clicking an unsubscribe link at the bottom of any email.