Jessica Adams' free Psychic Astrology forecast for December. See what this month looks like in the stars.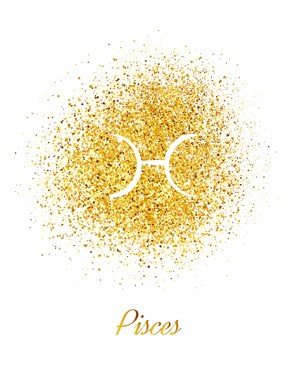 December

Circles of Friends and Historic Changes
Pisces, in December and January you will be accepting changes and also making them, which result in historic shifts in your life. Why historic? Because we only see these cycles involving Jupiter once every 12 years. The South Node, every 19 years. Saturn, every 29 years. Pluto, over 240 years.
These are the key dates: December 3rd, 8th, 9th, 11th, 26th, 27th and 30th. This is absolutely going to pull in Twitter for you, or perhaps Instagram or Facebook, if you use them. Along with the transits of Jupiter, the South Node, Saturn and Pluto we are also seeing major patterns with Ceres.
Ceres was reclassified in 2006 and is a symbol of demotion and promotion. New power for some, and diminished power for others. If your group, team, club, trade union, political party, rock band, ensemble cast, ballet, orchestra, army unit, secret society (or whatever) is based around power, then expect nuclear levels of implosion for the next eight weeks.
Why? You are going towards Saturn-Pluto in Capricorn, and as this sign is associated with mountains, what happens by January is rather like a mountain under the impact of underground explosive. I really don't think any of this is a huge surprise to you. Where the group is concerned, or particular circles-upon-circles, you have been expecting something like this.
The biggest and best solutions in 12 years appear in December, and 2020 will solve your issues. Many of these problems have been weighing on you in 2018 as well as 2019 and you must slightly read returning to one situation that you put up with, so nobly.
There are answers. You haven't seen most of them yet, but there will be a strong ray of hope just after Christmas, as you go towards New Year's Eve. That is the Jupiter-Sun conjunction and it is rather like Churchill's famous 'broad, sunlit uplands.' He was a Sagittarius, ruled by Jupiter and had an uncanny way of articulating what this planet is all about. Bigger, broader, up – not down. In fact, the only way is up for your social media, friendships and group involvements in 2020.
What Jupiter tends to do, and you will see this in December and January – is fix polluted soil. Nothing can grow until something or someone gets rid of the plastic rubbish. There is an awful lot of life gardening to be done with one particular friend. Perhaps, with a group which has had power over you, as much as you have been part of its power.
We associate Eleventh House transits with P.G.P. (Peer Group Pressure) but also with more formal organisations, like the Freemasons, or Alcoholics Anonymous, or Narcotics Anonymous. We also associate it with professional organisations, like The Astrologers' Association of Great Britain – or membership subscriptions to The Metropolitan Museum of New York.
Without all these cycles you would all be in it together, pooling resources, getting together and sharing what you have, in order to enjoy some greater goal that benefits everyone. That is putting it politely.
Instead, here we have the grinding wheels of sweeping transformation, because power has not been allocated as it should. Those who never had any control at all, will be empowered by January. Those who took, or took over, will disappear or be demoted. There will be an entirely new social life for many Pisces people or a restructured group, by February.
The trick with these cycles is to take a deep breath and go right in. The ultimate aim, especially with Ceres involved (whom so many astrologers still ignore) is to play your part in a new carve-up, which ensures everybody must play his or her part, in the greater whole. That greater whole has to not only be something which works, in the most practical way – it also has to put everyone in a stronger position, as a collective. As a community.
If you are at a point in your life when friends must be replaced or a group must be abandoned, then so be it. For the most part, though, this intensely sociable Christmas and New Year is about friendship, what it means for you, how it functions in a group, and why you need to make a raft of changes.
Premium? Go on.
Extended Premium Forecast
© Copyright 2019 Goddess Media Limited. All Rights Reserved.
Join my free newsletter to stay in touch, hear about new astrology and horoscope posts. We will also write to you occasionally to tell you about events and offers linked to this website. We respect your privacy. We will never sell or share your personal information and you can opt out by clicking an unsubscribe link at the bottom of any email.