Jessica Adams' free Psychic Astrology forecast for June. See what this month looks like in the stars.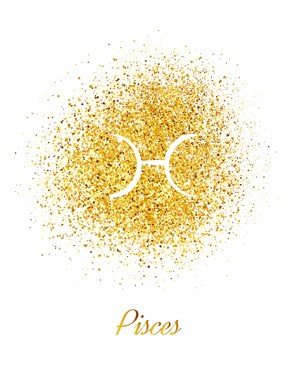 June

Skipping Fuzzy Image Issues
Sidestep the Neptune-Mars conjunction in Pisces, your own sign, near June 13th. You'll know it when you see it. Fuzzy image issues, some distortion or 'noise' regarding your profile, name or reputation – you've been here before! Not the best time to launch a photograph, YouTube clip or similar.
Even a portrait is likely to be abstract or surreal. There may be deeper concerns here depending on your personal birth chart. There is something so unreal about this situation, which could move far too quickly and with far too much emotional haste, for comfort. Be gently aware.
Family, Household, Flat, House, Town, Country
Relationship(s) perhaps plural, have been hard to fathom since April at home, or where specific tenants, landlords, relatives, the council or even your government is concerned. Venus has been backtracking madly and continues to do so for some weeks. Allow plenty of time for this, as one particularly complicated connection keeps looping around with intermittent delays, communication questions and so on. This does end. For now, try to go with the odd flow and prepare to go back to the past again with this person, or the situation, around June 25th.
The bigger factor here is karma going back 19 years, or even into past lives. You have something to settle or get closure on by January 2022. So, looking back can help you look forward. Think about life at it was 19 years ago, for a start.
Skip the Full Moon and Lunar Eclipse on June 5th for decisions and judgements as your visibility will be limited then. A classic example would be making a bid on a property, only to find out later that you had no idea what the council planned for your area. Another example might be, organising a family event without knowing the true story with one relative.
Relationships, Babies, Children, Teenagers, Young Adults
Mercury Retrograde spins the wheels backwards and forwards all month. Allow for delays and reversals, perhaps rescheduling. Common sense says, have Plan B and Plan C.
You will come out of the other end, once mid-year is over, with greater success – if you treat all this as research. A first or second attempt. This may be your own children, godchildren, young relatives or younger people tied to you through work of some kind. Mercury spinning his wheels usually involves a change of mind, or unforeseen factors getting in the way of what was in the diary.
Skip the New Moon Solar Eclipse on June 21st and allow a day either side. The usual reasons apply here, low visibility and a lack of insight. Eclipses do what you assume; they conceal.
Wonderful Friendships and Groups
So many Pisces people have Aquarius planets and for you 2021 will be astonishing. Until then, keep up with this idea of the hive mind, group psychology, team spirit (Smells Like Teen Spirit or Team Spirit, as your fellow Pisces Kurt Cobain once sang).
Think about proper friendship, not pseudo internet nonsense – and deepen it. Pisces, you had a really hard time with your social life, groups, social media, friends and so on in 2019. You now deserve the fantastic future unfolding.
Very close to June 30th it is through a friend or group that the impossible dream comes closer. By sharing and co-operating, people power carries you all towards something really special.
You are also in a wonderful position to see your way clear to November, when things reach a peak. That may be the moment you realise a major event is coming. If you have not yet joined or rejoined a circle of people you know could open things up, then now is the time. Around June 30th is ideal with a view to greater progress later on.
Are you a Premium Member? You can add more detail to your monthly reading by asking your own questions at The Astrology Oracle, using the cards and guidebook. You can also use the exclusive guide, Pamela's Tarot, to go further into your Tarot card readings on this website (always free).
Now, here are the dates that matter in June 2020. Keep reading to see if your personal birth chart is affected by the astrological weather passing through.
Extended Premium Forecast
© Copyright 2020 Goddess Media Limited. All Rights Reserved.
Join my free newsletter to stay in touch, hear about new astrology and horoscope posts. We will also write to you occasionally to tell you about events and offers linked to this website. We respect your privacy. We will never sell or share your personal information and you can opt out by clicking an unsubscribe link at the bottom of any email.