Jessica Adams' free Psychic Astrology forecast for October. See what this month looks like in the stars.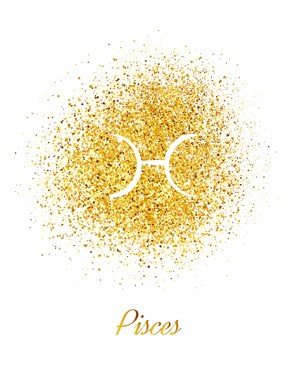 October
Friends, Groups, Social Life
Beyond the isolation of 2020, you had struggles with socialising, groups, clubs, teams, old friends, new friends, social media and your circles of acquaintances anyway. There's a reason for that, Pisces.
Take December 21st, 2017 when Saturn entered Capricorn, and started a cycle so heavy, it has been like carrying lead on both shoulders. Saturn has been in transit with Pluto, so the sense of being controlled has been very strong. Pluto is about domination. Manipulation. Control! Saturn is about a drop in mood. A lowering in the atmosphere. I'm being polite here. It can feel like dark and heavy clouds that never lift.
You also had the South Node in Capricorn so November 7th, 2018 through May 6th, 2020 as if that wasn't enough. So every time you tried to make new friends, or fix it with the old friends, or sort out the group, or leave the group, or join another group – you were returned to base.
Since December 3rd last year, you have been given solutions. You had two really big problems with particular friends or groups (or through them) in 2018 and 2019. Well, both those problems have gone. You were forced into doing something and you did it. Give yourself a shot of energy by remembering and being grateful and relieved. It may be that you have been 'getting on with it' for so long, Pisces, that you don't even stop to pause and feel the welcome ripples of release, that come when you realise A has gone and B is history.
The Jupiter-Pluto conjunction on November 8th to 13th is big globally. The ripple effects of the removals, disappearances, departures and demotions among the elite might just affect your social life. Maybe your trade unions, associations, political parties, football teams and so on. It really depends on who you are. In any case, when Jupiter forms a conjunction with Pluto, he removes domination. If you have a friend who is a dominatrix, she may have to go. That is just one example. You also get men in military or sporting associations who are bullies by nature. Well, they exit stage left in November. You don't muck around with a Jupiter-Pluto conjunction in Capricorn!
You make the first easy progress with friends and groups in your life from October 3rd-14th and then this life-changing November 8th-13th period will bring quite a reshuffles in terms of power and people politics. If you were utterly controlled by an organisation, for whatever reason, you will either leave by November, or it will leave you.
Sometimes it's a situation which stops your normal ease and grace, with your social life or friendships. Again, that situation is going, going gone.
Friendship politics can be to blame on Saturn-Pluto. So, you have a bad frenemy, and she makes friends with your oldest friend. It's really on that level, as we always get Snakes and Ladders crossed with Sex and the City on this cycle.
The first fortnight of October puts Jupiter front and centre in your chart, in Capricorn, in the Eleventh House. For details see Jupiter in the Third House here, because that is when you are going to fix things, or see them fixed. Forget that huge disappointment in 2018 or 2019, as some things just fall over in life, and it's part of being human.
Neptune is sextile Jupiter between Saturday 3rd October and Wednesday 14th October so is really big for you, Pisces, because Neptune rules you.
So many Pisces people have Aquarius planets. Are you one of them? If so, I would say that October-December 2020 is massive for your friends and groups, on an historic scale, when 2021 calls you with a loud bugle and you realise that next year is about the pack or the posse. Not just you. Never again, just you. 2021 is going to be about the broadest sweep of friends and acquaintances and you will form or asked to take part in something new, after Christmas.
Internet, Media, Publishing
You don't need more disruption on top of existing disruption, Pisces. Skip the period around Halloween – October 30th, 31st, and November 1st – for website or book launches. Big media involvements. New computers or telephones. Mercury is retrograde anyway, so why would you? Yet, there is another reason.
The Sun in Scorpio opposes Uranus in Taurus in your zone of worldwide web, newspapers, magazines, radio and television. On a higher note, academia and education. We also have the Full Moon in Taurus opposing the Sun in Scorpio. Given that these areas of your chart are about the written and spoken word, if you want to do anything dramatic, don't do it on Halloween.
You know, you have to put up with some kind of disruption or disorder on Uranus transits. What it helps to remember is that this is not just random upheaval for no reason. Pisces, you will be liberated from a situation, project, organisation or person which cramped your style. Which prevented you from being free.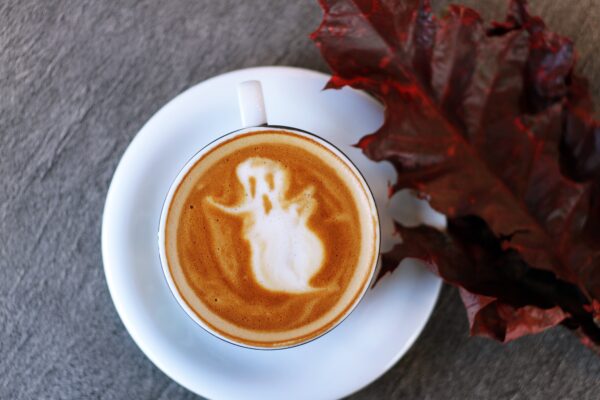 Premium? Go on.
Extended Premium Forecast
© Copyright 2020 Goddess Media Limited. All Rights Reserved.
Find me on Twitter @jessicacadams for updates and a conversation about Astrology.
Join my free newsletter to stay in touch, hear about new astrology and horoscope posts. We will also write to you occasionally to tell you about events and offers linked to this website. We respect your privacy. We will never sell or share your personal information and you can opt out by clicking an unsubscribe link at the bottom of any email.