Jessica Adams' free Psychic Astrology forecast for August. See what this month looks like in the stars.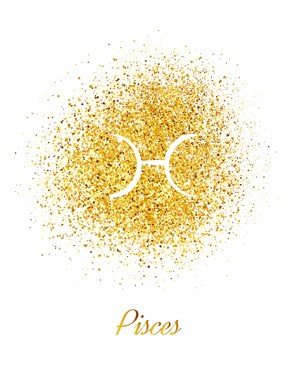 August

Friends and Groups
I talk a lot about friendship and also group involvement, because you are ending an historic cycle not seen in your lifetime regarding these people. August 1st, 3rd, 25th, 30th are real moments of truth.
Jupiter, Pluto and Saturn are quite the line-up and they provide solutions, tests of willpower and tests of patience. The solutions are obviously what you are most interested in, and they are there all the time, but the real moment will come in November, when a Jupiter-Pluto conjunction allows you to change everything, and also be changed. That's November 8th through 13th and you're then going to see what a difference a year makes.
From Christmas Saturn disappears from this zone of your chart so it's really clearly a year-end clear-up and clean-out. The group may be Alcoholics Anonymous or a union. The friend may be old or new, or even a frenemy, as Nancy Mitford christened these people.
Essentially you have this Capricorn weather in July to test you four more times, and then you're done. The tests are really nothing you have not seen before, as you get oppositions from the Sun and Mercury to this zone of your chart every year lately! (Since 2018 anyway).
What is different now is the solution. It's here and it's big. There are real questions about who is top dog, who is more powerful, who has clout – with the friendship or regarding this group. That needs sorting out and sorted out it will be.
Here are the dates and the aspects in case you know you have the Sun at Pisces 17, 22, 23 or 27 in which case it's personal. Your natal Sun will be aspected by these planets on these days (look up your chart if you are a Premium Member).
Saturday, August 1st

–

Mercury 23 Cancer opposite Pluto 23 Capricorn

Monday, August 3rd

–

Mercury 27 Cancer opposite Saturn 27 Capricorn

Tuesday, August 25th

–

Venus 17 Cancer opposite Jupiter 17 Capricorn

Sunday, August 30th

–

Venus 22 Cancer opposite Pluto 22 Capricorn
Pisces, your great lesson in August is that you have to be a team player to benefit from the power in a group of influential or strong people. Well-connected people, perhaps. You have to join in and not be a star, any more than you are a dropout! The other great lesson of August is that if you want to be really successful, happier and live the kind of fulfilled life that you want, you need to get on board with the group that involves one or more friends.
This is really up to you, but you have the most to gain, if you do what is sensible, and persist on the path to November. That could be a real wow-factor month for you, with so many problems eradicated.
The Leo Weather and Your Lifestyle
You are now going to see a great deal cleared up and illuminated – clarified – about your lifestyle. This is about your health and mental health. It is about your workload, housework and work ethic, and any study you have been involved in.
Basically the Sun and Mercury are now going over eclipse paths left over from 2017, 2018, 2019. What you could not see and did not know, will now be mostly revealed. I say mostly. An eclipse always leaves a long mystery trail. So, there are some things about your health, job, course, part-time work, unpaid work, housework, role, mental health, fitness (the whole lifestyle) that will be forever unknown to you. This is really normal for an eclipse and we have some from the 18th century that still ask unanswered questions!
So some things are the unsolved puzzle. Yet, Pisces, there is enough there that I think you will make a big new start on the New Moon (watch the Moon shrinking to a sliver, and becoming quite dark, over your rooftop). As this is a historic cycle, I'll quote from my book 2020 Vision (Penguin) to fill in the details.
You'll probably be involved with some kind of fact-finding mission about your health and wellbeing now. The internet will probably be involved, or you'll be ploughing through library books, magazines, or the phone directory – as you gather sources and contacts. This is a great cycle for doing serious homework on a medical condition or lifestyle question you might have – it will enable you to touch base with a lot of people, very quickly, and supply you with a broad sweep of facts and figures. Think with your heart and your head, though!
This cycle is also about your full-time or part-time job. If you run the home instead of working, then it applies to your daily routine in the house, or flat. An issue will arise now, which requires a lot of calling, e-mailing, reading, web surfing, or face-to-face discussion. It's a brilliant time to do research the state of your chosen industry or profession, with a view to clever career moves. If you have full-time home duties, it's a very good time to organise a range of quotes from tradespeople, or those who supply other goods and services. If you happen to have Jupiter, Saturn, Uranus, Neptune, Pluto, Chiron, or the Nodes in the Sixth House too, this period could help you to make up your mind about some dramatic career decisions. Just don't forget your emotions either!
*Cancerian singer George Michael had this cycle on 17th November 2003 when he signed a new recording contract with Sony. As is often the case with big career decisions, Venus and Pluto were in the sixth house too.
So, for him, it was likely a lifestyle and health decision as much as a work decision. For you? Well, it really depends on how you dodged those eclipses in 2017, 2018, 2019. I have been writing about them for quite a long time, Pisces, to make you aware, if I could.
The sequence in your life goes – challenge near Monday, August 3rd. Moment of truth and clarity, details and discussion – near Monday, August 17th. And finally, the big new beginning, near the New Moon (look up and you will see her) near Wednesday, August 19th.
Pisces, if your ideas about your success in life revolve around part-time or full-time study, further qualifications, tutoring other people, teaching formally, mentoring or guiding your children at home – then join me. I am going to talk about this new cycle in your life in depth, answering questions, at The Conscious Café. Buy tickets here.
Premium? Go on.
Extended Premium Forecast
© Copyright 2020 Goddess Media Limited. All Rights Reserved.
Find me on Twitter @jessicacadams for updates and a conversation about Astrology.
Join my free newsletter to stay in touch, hear about new astrology and horoscope posts. We will also write to you occasionally to tell you about events and offers linked to this website. We respect your privacy. We will never sell or share your personal information and you can opt out by clicking an unsubscribe link at the bottom of any email.