Jessica Adams' free Psychic Astrology forecast for October 2019. See what this month looks like in the stars.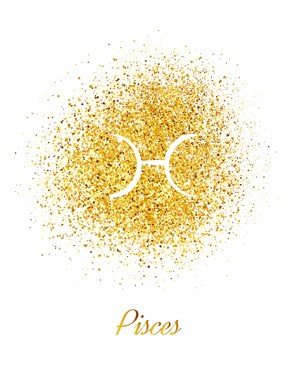 October 2019

Multimedia, Communication, Old Media, The World Wide Web, Publishing, Public Speaking
What do you do in a month when you have Uranus (unpredictable outcomes) in Taurus, in the horoscope house which rules your use of social media, the internet as a whole, or your involvement with publishing, public speaking or multimedia? This cycle has a reputation for delivering just about the last thing you expected, so traditional advice from astrologers tends to revolve around a flexible, open, attitude. Zig-zagging when you hit a zig-zag slope is smart advice.
The issue in October is a little different, though, because you also have Mercury Retrograde in Scorpio, in the Ninth House of your chart, which rules the larger picture of academia and university life; traditional and digital publishing; travel and travel in the mind.
In other words, something or someone foreign is coming into the picture. This may be your contacts in Russia, the United States or Saudi Arabia – or your interests in China, Hong Kong or India. We tend to find this cycle is about cultures, backgrounds, nationalities, belief systems and languages which are extreme. So, extremely foreign to you – very different.
It can happen in your own country of course, and indigenous people have this issue all the time. Other cultures with other values and belief systems can reveal a huge gap in 'ways of seeing.'
Pisces, you would be well advised to treat October as a dress rehearsal. November, too. Mercury Retrograde begins on October 11th and until December 7th you will experience delays, reversals or changes to the original plans. Travel is one obvious example. So is export/import.
Mercury is the planet we associate with communication, transportation, information and negotiation and when he appears to move forwards, stand still, go backwards, stand still, retrace his steps…you get the picture. Don't believe what Google tells you about this period. Google, according to so many professional astrologers, gets it quite wrong. Always use the shadow period at the start and end of Mercury Retrograde, because history and astrology tell us, the shadow is absolutely key.
Thus, October will present you with some real bridges to cross involving those foreign faces, places and spaces you deal with online. Watch for extreme weather, transport strikes (airport baggage handlers, pilots, crew), global uncertainty in exactly the cities you deal with, and so on. There may also be issues with your computer or telephone; you're I.S.P. or microphone. Mercury can show up as media people who are deceitful so please be sharply aware of that. This may affect a small number of  Pisces people. Mercury was a trickster in Rome, where our modern astrology comes from. Tricky customers, slippery people, tend to show up.
The Ninth House, ruled by Scorpio in your chart, is all about travel in the mind, as well as actual travel. We associate this zone of your chart with academia and university life; workshops and seminars; conferences and evening classes. It is very much about foreign ideas, people and places, as you've seen, but it also involves the publishing world; libraries; extensive websites.
You would normally expect a new beginning – nice and simple on the New Moon of October 28th. Instead, we have a New Moon across Mercury Retrograde, so be very wary about going straight into a new plan then, as you are far more likely to be at stage two or three of what will be a rehearsal, or first draft. A beta testing period, or a first take.
If you absolutely have to travel, enroll in college/university, relocate, emigrate, release a book or other publication, welcome a traveler or exchange student, sign on export/import deals – go right ahead. Astrology is not like some fairy story where the sky falls! Yet, you would be doing yourself a huge favour to have Plan B and Plan C tucked up your sleeve. And please check the travel conditions the day before/day of your departure, if you're heading off somewhere in October.
This is a very good month for sketching out your plans to study or teach in 2020. For preparing the first version of something you'll publish later, like a blog. It's a terrific month to research an ambitious trip or far-flung arrangement and continue the homework in November. Mercury Retrograde suits that. Just be aware that your computer or mobile/cell phone may not be delivering the usual performance, as Uranus (all that is unpredictable, sudden and erratic) is making some cross-current patterns in your house of communication.
At a certain point in October you will realise you long to be liberated to say what you want, and write what you feel. Even though this month is disruptive in that regard, you are being shown what it would take – and how to get there. Freedom of speech is a constant theme in 2020 too.
Premium? Go on.
Extended Premium Forecast
© Copyright 2019 Goddess Media Limited. All Rights Reserved.
Join my free newsletter to stay in touch, hear about new astrology and horoscope posts. We will also write to you occasionally to tell you about events and offers linked to this website. We respect your privacy. We will never sell or share your personal information and you can opt out by clicking an unsubscribe link at the bottom of any email.