Jessica Adams' free Psychic Astrology forecast for December. See what this month looks like in the stars.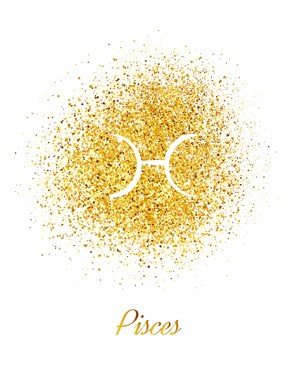 December
Success, Ambition, Mission, Achievement and Status
Pisces, you have been held up with your promotion, new position, course, award, retirement, hit project, new title or similar success story, for a reason. You had to find out how much you wanted the top of the mountain and what it meant to you. Even if the New Moon near Friday 7th December suggests a new beginning, or the optimistic Mercury-Jupiter link near Friday 21st December – this is not finished yet. Try to be patient as you are kept at a temporary standstill or must continue rehearsing and rescheduling.
In fact, Pisces, you must wait until Christmas Eve or Christmas Day, to know all the final details. From that point forward, however, 2019 looks astonishing. No matter how successful you already are, there is always a bigger step. I am sure you know what that step is, because you have been daydreaming about it since the first two weeks of November. Have faith. What takes place near Thursday 27th December is historic and this milestone will help you for years. We associate this cycle with high achievement, as well as high society. Whatever the top of your personal Everest or Kilimanjaro happens to be, be assured you are very close to the top.
If your personal birth chart reveals problems with your career, employment, university degree or unpaid work, you will be relieved to know that the biggest and best solution in 12 years is coming, with the full story confirmed on Christmas Day. This may be the moment to accept a redundancy package, resign or retire for a high percentage of Pisces people. It may also be the time to hire and fire for you, too.
Publishing, Education, Export, Foreigners, Travel, Web
You have been caught in a loop ever since September, Pisces, with delays, standstills or changes affecting what you were planning with your book, course, degree, trip, relocation – or with agreements involving those from a distant corner of Europe, Australasia or the Americas. Fortunately, you laid some good groundwork for yourself in 2018 and took opportunities or pursued solutions. This will help you now, even if there is a complicated relationship involved. In fact, what happens just after Boxing Day must mean a compromise. You are a sensitive person who can put yourself in other people's shoes all too easily. Visualise yourself in a bubble of white light as January draws to a close, because you do not need the emotional static. In fact, what you now need to do is strike a deal over this book, website, trip, relocation or distant foreign connection (it may also be regional). Even if it takes a great deal of time and effort in the closing days of December, it must be done. The trick is to aim for a practical arrangement where all concerned feel things are fair. The outcome will mean power and control are allocated in a new way, but it will also mean a whole new world of possibility.
Friends and Groups
You have been tested by friends and groups of all kinds in 2018. These may be social networks like Twitter or real-world communities like trade unions, secret societies, boards of directors or sports clubs. You are now one-third of the way through the toughest cycle in 29 years, so perhaps you deserve a medal. Friendships or circles of people around those friendships, have been very hard work. Make it easy for yourself by allowing more time and space near Saturday 22nd December, which is a Full Moon. If you are attending a Christmas party, for example, take it easy. Do not set up any future issues for yourself in 2019 on that Full Moon period with a friend or group – take more care from Friday 21st to Sunday 23rd December.
Image, Profile, Name, Reputation, Appearance
Very close to Friday 7th December you can sidestep a confusing situation concerning your image, by taking more time to check things are clear. This may be about your online presence on social media, for example, or cameras may be involved. Even though this is the Christmas party season, try to keep alcohol or drugs out of it. If you are typical of your sign you have strong reactions to substances anyway, as I am sure you know. When in doubt, keep life simple, clear and straightforward regarding your appearance, name or profile near the 7th December.
Chiron in Pisces, your own sign, still has a lesson to teach you about what you can get away with, regarding your profile. You will see why near Saturday 29th December. Try to slow down and cool down at this time, though. If you move too quickly or react in the heat of the moment, it is too easy to make mistakes. You are being shown that nothing is too outrageous or 'impossible' concerning your name, face, shape, style, title and so on – as December ends.
Are you a Premium Member? Read on.
Extended Premium Forecast
© Copyright 2018 Goddess Media Limited. All Rights Reserved.
Join my free newsletter to stay in touch, hear about new astrology and horoscope posts. We will also write to you occasionally to tell you about events and offers linked to this website. We respect your privacy. We will never sell or share your personal information and you can opt out by clicking an unsubscribe link at the bottom of any email.