Scorpio Monthly Horoscope
Jessica Adams' free Psychic Astrology forecast for October 2019. See what this month looks like in the stars.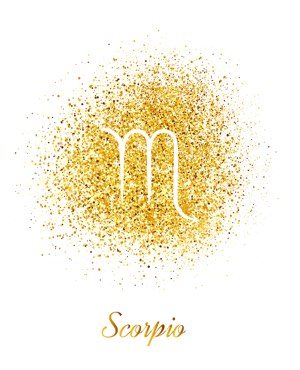 October 2019

Your Former, Current or Potential Partner, Enemies or Rivals
The oppositions to Uranus this month suggest crunch time with or for your partner. Your former partner. Your potential partner for 2020. There may also be a clear enemy, rival or opponent here. By crunch time, I mean a series of crossroads which makes you think harder about what it would take to be free.
You can expect those crossroads near October 7th, 12th, 28th (allow 24 hours either side for your time zone, as all times are set for Universal Time). Scorpio, you were offered two quite distinct ways to be free earlier in 2019. It takes great insight to remember those two offers or introductions and see deeply into their true potential. In fact, just saying 'Yes' to both and then acting upon it at the time, would have set you that much further along the path to a far more independent existence.
Just narrowing your gaze and peering into 2020, 2021, 2022 is not a bad idea in October as if you take the raw materials of who/what was on offer – out of the blue – a couple of times since May this year – you will soon see how things might unfold for you. This may have been a flirtation with a man at a party, if you were getting over a divorce. It may have been a possible professional partner making overtures after meeting you at a conference.
The thing is, with Uranus in Taurus in your Seventh House, you don't get to choose. Life descends upon you with all its lack of predictability. It is only then that you can figure out a plan. This is particularly the case with your archenemy, professional rival or personal enemy. Maybe, a legal opponent.
Uranus is associated with the unusual, the unconventional and the unique. The absolute one-off situation. If you have been single for many years and being single has become like a jail for you, then the oddest twists of fate can conspire to take you into a relationship which would liberate you. All is possible now.
I am not saying October is a smooth ride. Far from it. But if you need to break up with your husband after all these years, that is now open to you, likely with serious discussions when it's all much easier next April or May. Easter and Spring 2020.
This is impossible to categorise for you as Uranus does not fall into common categories. Your situation is likely to be absolutely your own, and his/hers – and it won't tick boxes. It may be that you want to come out as a gay man or lesbian for example and begin dating on those websites. And sometimes…people get back together with their ex-wives. Whatever sets you free.
On a far more serious and delicate note, if the issue is your partner's health, or even the long and winding road involving a partner who passed to spirit in October, try to remember that the whole point of everything – no matter how challenging – is to show you what it feels like to be completely independent. No compromises. Independence Day sometimes happens in a way that requires all the mental concentration, heartfelt commitment and patience with yourself that you can find. Yet, everything about your chart suggests that Independence Day is coming.
Image, Identity, Name, Profile, Reputation, Appearance
How you are seen and how you appear is a tremendous concern at the New Moon in Scorpio, your own zodiac sign, on October 28th. The Sun is also opposite Uranus on the same day, which never happens – or at least it has never happened in your adult lifetime.
What is unleashed with, through or for the other person, is the mirror which reflects you. It is rather like a spotlight trained on your name or face, particularly online, at the same time that the mother of all electrical storms is unleashed for you as a couple. For you as the survivor of a particular partnership. For you as a single person.
Out of this comes a relaunch for you. It may be your title, so if you marry now, there is obviously a surname change. You can also go back to your maiden name if your husband no longer feels like your husband, to you!
There is nothing like love or war to make us change our appearance, either. We get our hair cut. We lose weight. We see a dentist. We invest in new clothes, or cosmetic surgery, or a public relations consultant, if we are famous enough.
What goes down as October goes down, at the setting of the Sun, as the New Moon shows in the night sky, is really a reflection of who you need to be for 2020, which in turn is a direct outcome of the revolution now taking place with an all-important certain someone.
Premium? Go on.
Extended Premium Forecast
© Copyright 2019 Goddess Media Limited. All Rights Reserved.
Join my free newsletter to stay in touch, hear about new astrology and horoscope posts. We will also write to you occasionally to tell you about events and offers linked to this website. We respect your privacy. We will never sell or share your personal information and you can opt out by clicking an unsubscribe link at the bottom of any email.