Scorpio Monthly Horoscope
Jessica Adams' free Psychic Astrology forecast for August. See what this month looks like in the stars.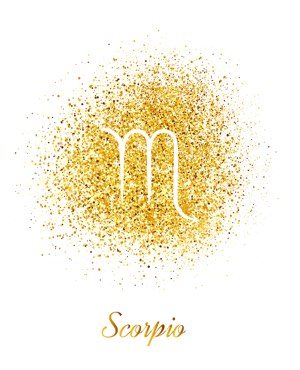 August
Career, Success, Ambition, Achievement
You are now in a really unusual month, when for the first time since 2017 you can really see what you missed, or what was covered up, or withheld from you. We're talking about 2017, 2018, 2019 here, when a chain of eclipses crossed your Tenth House, ruled by the zodiac sign of Leo. The Tenth House is about career, university or college, unpaid work, success, status, ambition and achievement.
You're going to see most of what you now realise was quite an epic period of cover-ups or just your own blindness! There is a 'reveal all' feeling about August, thanks to what goes down near the dates below. However, all will not be fully and completely revealed, as eclipses always leave a trail. Nobody still knows what happened with Kennedy. That was tied to an eclipse, and we're talking over 50 years and counting.
I doubt very much the situation with your particular company, field, business, industry, profession was that dark. But whatever, August is the time to realise how much you did not know or could not see at the time. This sequence of dates, below, will lead you to a new beginning.
The key dates for the Leo weather are the Full Moon on Monday the 3rd of August, the Sun-Mercury conjunction on Monday the 17th of August and the New Moon on Wednesday the 19th of August.
The global horoscope suggests education, universities, colleges, schools and home tuition are radical and revolutionary areas of change for some 20 years into the future. As you have a real crossroads in August about your career, unpaid work or studies, you may want to choose with full knowledge. Some of that I will be discussing at The Conscious Café in a few days, so please join us for a cup of tea. Buy tickets here.

Communication, Internet, Phone, Mind Over Matter
You have been living with Saturn and Pluto in your zone of mind, communication, internet, phone, public speaking, writing, education and the rest – since 2017. That's a really long time. As the mind is your control tower, to have these two planets in your zone of outlook, attitude, thought processes and the rest, requires time out. This is a great website, run by The Healing Trust, with superb free meditations for just that purpose. It is recommended by Matthew Manning, one of the world's most famous healers. 
In general, even beyond your actual mental processes, what we have here is a major question about the media for some of you – and in other cases, it's very much about being read, or being heard, on Twitter, YouTube, email, Zoom and the rest.
You are now on the downhill slope and will see progress in two stages. Firstly, in August, by doing the work. You have what it takes to get over four major challenges and will do so, clearing the way for a really satisfying outcome in November, on the second week.
The key dates for the Capricorn weather (Pluto, Saturn and Jupiter in Capricorn oppositions) are August 1st, 3rd, 25th, 30th. Allow a day either side. The Pluto-Jupiter conjunction in Capricorn takes place between November 8th and 13th.
Because your ruler Pluto is involved on all these dates, it's personal. There are issues here about becoming empowered, online, and that comes down to your willpower. Also, about control, again online, and that comes down to self-control.
August is a bridge to cross and no mistake. Those Capricorn oppositions will either find you feeling at odds with yourself or dealing with polar opposites in the real world.
This is a big stretch and it's about something you feel you've been struggling with forever. (You have). Yet, strange but true, August is really the last big Olympic marathon. In fact, it's a sprint. You're in a winning position, November 8th through 13th as your ruler Pluto is conjunct Jupiter, delivering the best and greatest of outcomes. From December, when Saturn finally leaves this zone of your chart (in time for Christmas) you have a completely different game to play online in 2021.
Premium? Go on.
Extended Premium Forecast
© Copyright 2020 Goddess Media Limited. All Rights Reserved.
Find me on Twitter @jessicacadams for updates and a conversation about Astrology.
Join my free newsletter to stay in touch, hear about new astrology and horoscope posts. We will also write to you occasionally to tell you about events and offers linked to this website. We respect your privacy. We will never sell or share your personal information and you can opt out by clicking an unsubscribe link at the bottom of any email.