Scorpio Monthly Horoscope
Jessica Adams' free Psychic Astrology forecast for June. See what this month looks like in the stars.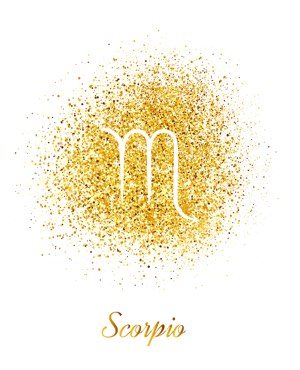 June

Children, Teenagers, Young Adults
This area of your life (the next generation) and also, the sexual relationships that usher in pregnancy, suggests the need for clear vision.
This is easier said than done, particularly given the situation with your son (say) or a grandchild. A class you teach, or a goddaughter in your world. Yet, Scorpio, the situation near June 13th is there to be contained, controlled and clarified. It's a bit like scuba-diving when a wave comes in. You need to know what the rules are, where the ground beneath your feet is, where the light house is, and where things can be pulled back.
The Gemini Weather and Your Finances
Charity, business, property and finance are all about the deal, or the relationship, or the 'understanding' and it's often about a partner or relative.
Venus Retrograde suggests June is about stop-start and the long pause. This does buy you time to think and to really get clear about who and what you value most. Who or what you would never sell your soul for? The questions remain in July but by August you will have your life budget figured out.
Avoid the Full Moon Lunar Eclipse on June 5th and allow a day either side. You won't see and can't know. It's about being in the dark and it's not particularly helpful. You will see a turning point with others near the 25th of June when Venus stands still, and then it's down to July for the final outcomes.
Foreign People and Places
Foreign people and places, regional differences, publishing, the worldwide web and the bigger picture, is now a work in progress. Travel will be affected by Mercury Retrograde, as it always is, so have Plan B and C, and perhaps D. This is also about different languages and passports. Cancer, the zodiac sign, rules the Ninth House of your chart, which is where we find you dealing with people who are on the move, relocating, or working what is left of a tourist route.
It's also very much about you being on the move too. Migration and tourism are all here, along with the book trade, the web and all its nooks and crannies. When Mercury goes backwards through this house, you find there a long pauses, some reversals and some odd scheduling.
The New Moon on June 21st is a Solar Eclipse so it might feel like a fresh start on June 20th, 21, 22nd but there are things hidden here, or information you may be quite blind to. There are easier times to set about decisions.
The Internet and Media, Education and Books
You have already wiped out one of your biggest issues from 2019 with the web, even if you are still not entirely aware of just how big an obstacle that was. In fact, you are now in the clear – more than you have been for years. Your ruler Pluto is topped by Jupiter, the planet of expansion, hope, growth, optimism, opportunity and sweeping answers – near June 30th. That's the open gate you always wanted.
In fact, a series of gates open until November. This isn't just about the internet, it's also about publishing, the microphone, the telephone and fundamental communication concerns, too.
This is powerful. You have been all around the houses with endless questions about self-control, having control, being controlled (by others) and so on. Now, you can see your way towards a completely reshaped 2020 with so many rewards.
Are you a Premium Member? You can add more detail to your monthly reading by asking your own questions at The Astrology Oracle, using the cards and guidebook. You can also use the exclusive guide, Pamela's Tarot, to go further into your Tarot card readings on this website (always free).
Now, here are the dates that matter in June 2020. Keep reading to see if your personal birth chart is affected by the astrological weather passing through.
Extended Premium Forecast
© Copyright 2020 Goddess Media Limited. All Rights Reserved.
Join my free newsletter to stay in touch, hear about new astrology and horoscope posts. We will also write to you occasionally to tell you about events and offers linked to this website. We respect your privacy. We will never sell or share your personal information and you can opt out by clicking an unsubscribe link at the bottom of any email.