Scorpio Monthly Horoscope
Jessica Adams' free Psychic Astrology forecast for December. See what this month looks like in the stars.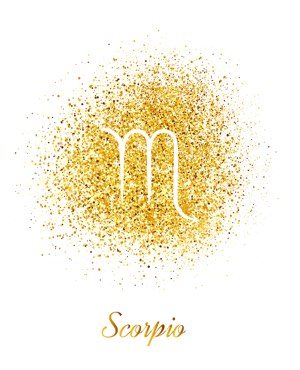 December
Lovers, Pregnancy, Children, Young Adults, Teenagers
Very close to Friday 7th December, you may want to remember what happens when you lose your footing, forget about boundaries and go with the flow. You have had about 8 years to find out, Scorpio! The time is right to keep things clear, simple, structured and real. You can have the escapism you have enjoyed to date with your son, daughter, youth-related projects and plans, lover, young relative or godchild. This has been a holiday from reality for quite a long time, and you deserve that. Yet – it takes a lot of effort to ensure a vacation from 'real' goes according to plan. This is really what December is about. Put some boundaries in, or reinstate them, if the lines are being crossed, or lost in some way. Tis' the season to be jolly and all that, but alcohol and drugs won't help, if you are determined to sort things out. None of this would normally be such a big deal, except for the fact that February-April could unravel arrangements, muddle the plans, delay the organisation or even reverse things. The more you can do now, the better. Very close to Saturday 29th December, right after Christmas (a crucial time, even without astrology) you have to address this question again. This time round, you need to look at what is acceptable, permitted, or about to have its day. If eyebrows are raised up, down and sideways you'll know it's time for that particular hypothetical to be tested, Scorpio. Throughout December, please note that the potential for too much emotional heat is there. You don't really need that at Christmas, even though we know the festive season is notorious for it! Astrology is about awareness. If you don't want the heat, don't even enter into a 'dance' which raises the temperature. This may be with your godson, your ex-husband, or the teacher you co-produce the Nativity Play with. When in doubt, cool down and slow down. And keep it real.
Multimedia, Spoken Word, Publishing, Education
Scorpio, cut yourself and other people some slack at the Full Moon on Saturday 22nd December. As my readers come from Auckland and Los Angeles alike, allow the 21st, 23rd as well, as we live on a 24-hour internet hamster wheel! The time and space are required around the Full Moon, which you will clearly see over the top of your house or apartment then. Remind yourself there is no perfect. Just a way of dealing. This all takes place in your Third House, which rules the worldwide web, the media, spoken word, writing, education (for obvious reasons) and communication in general. At a core level it is about your voice, across all mediums, and your ability to hear, read, speak and write. At a more complex level it is about foreign language and HTML. Scorpio take it slowly. Give yourself a really long time-frame for various projects, plans and ideas. You will be delighted at the mother of all solutions or opportunities in about a year from now, but this is the time of year when you have to learn the lessons, accept the realities and cut yourself some slack. One thing I would say – if you are asked to commit to a project, plan or concept on that Full Moon, be sharply aware of who and what you are in for, long term.
Making or Saving a Small Fortune in 2019
You are prime to make or save a small fortune in 2019 and it begins now, in a rather complicated way. You are off to a slow start with high hopes. The high hopes are justified, and in fact by this time next year, you may have exceeded your own expectations. The New Moon on Friday 7th December (allow a day either side) is about the fresh start or new chapter. Yet, you are not really across the paperwork, discussion or agreements just yet, as despite skyrocketing optimism near Friday 21st December, it will not be until Christmas Eve that you are finally in possession of all the facts and figures. These things take time, to quote The Smiths, and you need to honour the long Mercury Retrograde cycle, which does not stop until the final shadow on December 24th. You would certainly expect to see wheels turning no later than Boxing Day and a really astonishing agreement is possible in the third week of January. Expect the best. This applies if you are raising money for a good cause, hoping to pull off a major corporate coup, organising a new eBay outlet or dropping out to grow your own food. I can't tell you how much potential is showing in your chart. Go slow, go sideways, go backwards and forwards – but from Christmas, go forward and do, what a Scorpio does, so well.
Name, Face, Image, Profile, Reputation
By rights, all the 'Me' issues should have been final in November at the very latest, but even now you are catching up. You have been living with both Mercury Retrograde and Venus Retrograde in Scorpio, your own zodiac sign. Nothing has really come together as it should, because of communication issues, the mail, email, computers in general, multimedia or similar. You need to give this more time and energy and more patience, as things will not be fully resolved until January. This is a process! Don't be surprised if what you thought was final, was just a rehearsal, as the first two weeks of December will show you. This may be an issue with a website bearing your name; social media (also bearing your name), business cards or a publicity campaign. There may be issues here about letters after your name, if you just graduated, or your new job title if you are switching careers. There is a second clunk sound as Venus returns to normal in Scorpio from around December 18th. Then, you know where you stand. From that point on nothing else is going to get stuck or change and you can proceed to a really important compromise about how you are seen, heard or registered, on the internet – and in the real world. This may be about your 2019 diet or a larger issue like your brand. The compromise will take time. Park the feelings at the door as they don't help what will, hopefully, be a new chapter which lasts. You, he, she or they are going to have to figure it out, and yet after January 25th, it's job done. Scorpio, the more opportunities you took or solutions you snapped up in 2018, the better. You were laying some good groundwork, then, which will help you so much now.
Are you a Premium Member? Please keep reading.
Extended Premium Forecast
© Copyright 2018 Goddess Media Limited. All Rights Reserved.
Join my free newsletter to stay in touch, hear about new astrology and horoscope posts. We will also write to you occasionally to tell you about events and offers linked to this website. We respect your privacy. We will never sell or share your personal information and you can opt out by clicking an unsubscribe link at the bottom of any email.