Scorpio Monthly Horoscope
Jessica Adams' free Psychic Astrology forecast for October. See what this month looks like in the stars.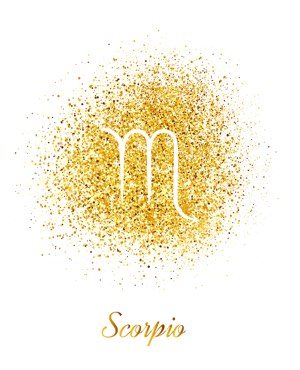 October
The Internet, Media, Publishing
You are now on the downhill slope in terms of websites, the internet as a whole, the media and/or publishing. Education or academia might be on that list too, as this cycle is about communication. It is also about commuting, and domestic flights.
Ever since December 21st 2017 when Saturn entered Capricorn, you've been stuck with one problem after another to solve, and it might have been the technology (Apple), the corporations (Facebook) or just issues with being clearly heard, read and understood.
Saturn has been in transit with Pluto, your ruler, so the sense of being controlled has been very strong. Things out of your control, have dominated you. This is textbook for this cycle, but it is fading fast. You also had the South Node in Capricorn so November 7th 2018 through May 6th 2020 were frustrating, as every time you tried to change things, you got slowed down or obstructed.
Since December 3rd last year, when Jupiter changed signs to Capricorn, you have been shown the light at the end of the tunnel. I'm not saying the challenges have gone away, with writing, publishing, public speaking, translation, languages, technology and the rest. Yet at least one massive hindrance was taken away this year and if you are going to be truthful, you would have to say you're glad it's gone. At whatever cost, you have lost one of the issues you may never have wanted to admit was actually as cumbersome as it was. Now, you have so many more options.
The Jupiter-Pluto conjunction on November 8th to 13th is big because it involves your ruler. It might be cheap teenage Russian trolls sweating away on a St. Petersburg farm, or the massive machinations of Google – it may be media corporations or huge institutions in the universities – but you've done time. It is an unusual Scorpio who has not been mucked around by a system, or a particularly power-mad individual!
You make the first easy progress from October 3rd-14th and then this life-changing November 8th-13th period will bring quite a few downfalls, sideway moves or even disappearances. You'll see one internet entity gutted in every way. It is likely the same for a university, a publisher, a newspaper.
The first fortnight of October puts Jupiter front and centre in your chart, in Capricorn, in the Third House. For details see Jupiter in the Third House here.
Neptune is sextile Jupiter between Saturday 3rd October and Wednesday 14th October so this has a real atmosphere, online and in the real world – The Unbearable Lightness of Being comes close. It feels very bubbly and high, like oxygen bar drinks. A definite sense of elevation is here, and you won't actually have this aspect again for many years, in this particular way.
Former, Current, Potential Partners
Skip the period around Halloween – October 30th, 31st, and November 1st – if you can make your partnership decisions at any time at all. It's really clear from your chart that your former, current or potential partner (love or work) wants freedom. Or maybe you are the one who wants to be liberated. For some Scorpio people this is separation or divorce, or the end of a contract.
Halloween is not the time. Find another one. Given that the separation of the past from the future is coming anyway, you could find an easier time than a Full Moon at the end of October.
Scorpio, only a very few marriages or partnerships will be on the skids, and only those based on things which the pandemic has exposed as utterly irrelevant. For the most part, the story with your former or current partner will be about some kind of Independence Day. This may be about jobs and roles. Budgets or sex. Children or affairs. It has momentum of its own but you can tailor your situation by skipping Halloween as I don't really think a Sun-Uranus opposition and a Full Moon is what you want.
The great truth about marriage in particular now through 2026 is that every revolution brings freedom on both sides. The Shock of the New, as Robert Hughes called modern art, applies to the work of art that is your partnership. Expect Dada. Surrealism. Expect innovation, invention, exhilaration and, yes, the occasional shock. Who can argue with the process of astrology and history in your marriage, though, when it grants you both precious freedom?
Premium? Go on.
Extended Premium Forecast
© Copyright 2020 Goddess Media Limited. All Rights Reserved.
Find me on Twitter @jessicacadams for updates and a conversation about Astrology.
Join my free newsletter to stay in touch, hear about new astrology and horoscope posts. We will also write to you occasionally to tell you about events and offers linked to this website. We respect your privacy. We will never sell or share your personal information and you can opt out by clicking an unsubscribe link at the bottom of any email.