Jessica Adams' free Psychic Astrology forecast for December. See what this month looks like in the stars.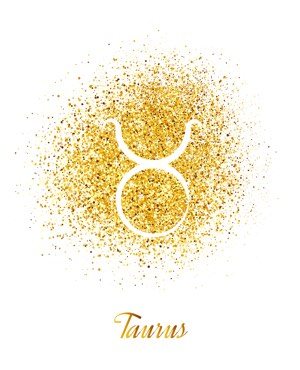 December
Ambition, Position and Mission
The historic arrival of not just Saturn but also Jupiter in your zone of ambition, mission and position (on Monday 21st December) suggests that 2021 could offer anything from your own small business, to a proper resignation, or retirement. It really depends on your personal birth chart, Taurus, but there might also be a new role (completely different, in terms of your field or profession) and perhaps the usual lifestyle change that follows redundancy packages.
We also have to include part-time or full-time study as a commitment, and also unpaid work; volunteering for a charity, for example.
This does look rather like a new position, or the winding down of your old position, in so many cases. If so, try to expedite paperwork well away from Mercury Retrograde, around January 16th to March 13th, 2021. If you have no choice, at least have plan B and C and read the fine print.
This is quite naturally the time of year when people are reshuffled, and you would expect the deck of cards to be played with a new hand after December, January, February and the Aquarius weather we are seeing.
Jupiter is the problem-solver of astrology and forces Saturn into a new way of operating, so that issues can be overcome. This pairing is unusual and suggests some hard and heavy realities, at the same time that there are terrific opportunities and solutions.
If life is not that dramatic, it may be a matter of meetings which discuss 2021 for your company, workplace, university and so on – and possible outcomes if X does not happen or Y does not deliver. I expect that push would come to shove in June 2021, when Uranus at 13 Taurus, your own sign, squares Saturn at 13 Aquarius. This would really be about your title, as much as anything, so perhaps we're looking at mid-year as a deadline for others as well as yourself.
Professional expansion, hope, growth and exploration comes hand-in-hand with professional reality checks, obstacles, challenges and long, ongoing tests. It's a peculiar combination, but as I said, Jupiter always beats Saturn, so in 2021 what you're going to see (evident near Christmas) is more – far more – than you have ever seen before. Yet, it will counteract what cannot be avoided, too. Saturn and Jupiter in conjunction are the question and the answer, together.

Foreign People and Places
That lead weight, dead weight you have put up with in 2018, 2019 and part of 2020 is over on the 18th of December when Saturn changes signs. This involved foreign people and places, regional differences and distances, publishing and the worldwide web and/or academia and education. You took a big leap forward in November, but you can freewheel downhill from December 18th, 2020, Taurus.
The Sagittarius Weather
Events which had a huge impact on your finances, legacy, will, house, apartment, investments, debts, budget, valuables, inheritance, insurance and so on, now come back to you all the way from April 2002 near Friday the 11th of December as the Sun is opposite the North and conjunct the South Node. What you are owed, or what you owe, from April 2002 will return near Friday, December 11th, 2020. It won't be literal, it will be symbolic or thematic, but you will get a sense of settlement.
Near Monday, December 14th, as Mercury opposes the North Node, and conjuncts the South Node, the day of a Solar Eclipse New Moon in Sagittarius, you may prefer not to act. Not to judge. Not to commit yourself to a particular pathway, actually, if it involves anything you earn, own or owe. Why? An eclipse is always a blind spot (yours) or a cover-up job, so you may want to steer well clear of December 13th, 14th, and 15th – allowing the planet to catch up with its own time differences.
There will be a key development with your finances, house, apartment, business interests, charity and so on – near Sunday the 20th of December when the Sun conjuncts Mercury.
These eclipses are best avoided, so pay heed to what you cannot see, and do not know, dating from November 30th and again on December 14th.
Premium? Go on.
Extended Premium Forecast
© Copyright 2020 Goddess Media Limited. All Rights Reserved.
Find me on Twitter @jessicacadams for updates and a conversation about Astrology.
Join my free newsletter to stay in touch, hear about new astrology and horoscope posts. We will also write to you occasionally to tell you about events and offers linked to this website. We respect your privacy. We will never sell or share your personal information and you can opt out by clicking an unsubscribe link at the bottom of any email.