Jessica Adams' free Psychic Astrology forecast for December. See what this month looks like in the stars.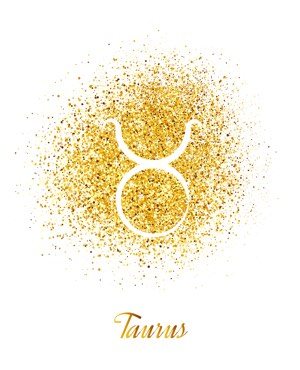 December

Foreign People and Places – Regional Differences
No man is an island unto himself, nor woman either. If ever there was a month when you need to be reminded that it's all about another nationality or culture, it's December 2019.
This may be because your plans utterly depend on a different accent or passport. Beyond that, you must factor in the very different beliefs of others, who come from a background which is unlike your own.
As early as December 3rd, when your ruler Venus conjuncts the South Node, there is a sense of 'Been there, done that, picked up the karma' for you. It's even more obvious near December 8th, about a week later, as you realise you are going to have to pursue a new deal or arrangement.
For some Taurus people this will specifically concern a website, Twitter, a book, course, workshop or seminar. For more obvious reasons, you may be travelling or moving in December (it's Christmas, and also the end of the year). Equally, you may be welcoming house guests, visitors from other regions or countries and so on.
Understanding that we are all connected, around the world and across the planet, and must find a way to speak a common language, is a major part of December. There is no way on earth you are going to change your heartfelt beliefs, views or philosophies as you are a Taurus person, symbolised by the bull who digs her heels in/his heels in and does not budge.
Yet, it is becoming really apparent that by January you must make one of the most important decisions of your life, regarding your ability to travel, or more likely, 'travel in the mind.'
Why does it feel as if you've been here before? Well, you have. In 1982 or 2001, actually. Perhaps, both years. That may have been when you flew overseas or were living in a different county or state. Perhaps for work or personal reasons you were heavily involved with someone from another country, or just a very different sort of belief system. Karma calls.
I mentioned your ruler Venus joining the South Node on December 3rd. This is really about quite a complicated relationship, with several layers, which is the key to the whole situation. You may need to read this person's heart and mind, to sort out some major choices later on.
This date is also important as Jupiter changes signs to practical Capricorn, another earth sign like your own, and grounds you in the real world. If you are going to get the most from 2020, you can and must see that one answer depends on seeing it their way (his way, her way, their way) and that means a spiritual or religious challenge for you. A philosophical challenge. It really depends on where you put your faith and that is personal to you.
When Venus, your own planet, moves to meet Saturn on December 11th and Pluto on December 13th, you may want to remember that others are only human. You need to reckon on someone else's vanity. A little narcissism. There is also tremendous passion there. All of this must be counted. Venus is a 2000+ year old symbol of a hand mirror, and the person you are dealing with, over this matter of 'travel or travel in the mind' has tremendous self-concern. This is not about the two of you, it is about the three of you. Including the hand mirror!
Please do skip sweeping judgements or action plans on the eclipse on Boxing Day. You could probably include Christmas Day in that statement, too. Why fly blind? An eclipse covers things up and blots them out, and were you to go full steam ahead then, you could be on the wrong road for rather a long time.
You can and should be optimistic about 2020, with the Sun's brilliant conjunction Jupiter, on December 27th. You have to put these things in context, though. What you're being shown here is a way to sort things out. Clean them up. Prepare the ground. Get rid of the accumulated rubbish of 2019!
Next year this will have a tremendous impact on how you learn from life. You never stop being a student of life on this cycle and there is now a very different culture, belief system, nationality, accent, mindset and so on – to deal with. You have no choice, actually, as decisions are looming towards the middle of January which can't be avoided. The time to think about it all is now, while you have some time off – and time out – and while you are slowly beginning to see epic solutions for next year.
If you are starting a new college or university term, travelling, welcoming travelers or moving then you can double that message. It would be far more likely if you have Cancer and/or Capricorn factors in your personal birth chart, so if you are a Premium Member, do take a look. Premium Members can check personal diary dates now.
Extended Premium Forecast
© Copyright 2019 Goddess Media Limited. All Rights Reserved.
Join my free newsletter to stay in touch, hear about new astrology and horoscope posts. We will also write to you occasionally to tell you about events and offers linked to this website. We respect your privacy. We will never sell or share your personal information and you can opt out by clicking an unsubscribe link at the bottom of any email.