Jessica Adams' free Psychic Astrology forecast for December. See what this month looks like in the stars.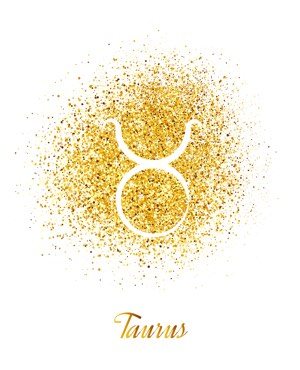 December
Former, Current and Potential Partners – or Enemies
Taurus, it might sound strange to say that the same zone of your chart which rules former, current and potential partners, can also rule those against you. Yet, enemies, rivals or opponents may be just as much a feature of December and January, as your old, current or possible partner too. If you visualise a set of old-fashioned scales, with yourself on one end, and a particular person on the other, you'll see what this month is all about. Near Saturday 8th December you'll have a flashback to September or October, as you realise that a particular discussion, paper trail or e-mail trail was not taking you anywhere after all. In fact, it will change, be held up or even reverse (depending on your personal birth chart). This is not the end of the story with this person either, as a compromise must be figured out, between now and January 25th. Then (and only then) can you leave this behind in 2018, as there are questions here about who or what is in charge, and the only answer is an agreement which carves up the territory. We may be talking about a separation or divorce for some Taurus people, but in other cases it may be about the aftermath of a marriage, following a bereavement. There are also less dramatic possibilities – a new relationship or commitment can mean a lot of to-and-fro over the house, money, apartment or possessions. It really depends on what you did, with what you were given, over the last 12 months. Taurus, you were actually given quite a lot, as some pretty amazing opportunities and solutions, involving this person, came your way. Whatever you did to help yourself and lay the groundwork in terms of the two of you, will help you in December, January, as you are slowly emerging from the Jupiter in Scorpio cycle, which made a great leap forward possible. As Lenny Kravitz said, 'It Ain't Over' but it will be over, right at the end of January, if you can take a deep breath and go back to what was originally discussed 2-3 months ago.
Business, Money, Property, Charity, Possessions
This is taking a while to come together for you, Taurus, but there is at least one solid opportunity, and perhaps more than one, regarding your finances, house, apartment, business, company, charity or precious possessions. You can only have this kind of good fortune once every 12 years so please pursue what/who is in front of you, around Christmas Eve or Christmas Day. There would be a milestone agreement in January, as your ruler Venus joins Jupiter – likely in the third week. You stand to make or save money in 2019 and this is the beginning. The New Moon on 7th December will give you tremendous hope for the future, yet don't be surprised if the details change, get stuck or go backwards and forwards until at least the 25th of December. The trick with this cycle is to show up, smile and look willing. Others are practically wheeling these opportunities out for you, and no matter if this is a legacy, a mortgage, a settlement or even something as low-key as a shared apartment budget, you are on the brink of something really important for 2019. In fact, one door after another will open for you over the next 12 months, right up until the end of November 2019, when you should come up smiling.
Groups and Friendships
The time has come to set boundaries with your friends, and particular groups or circles of people. This is more than drawing a line. It is actually building useful walls and gates, and you really need to do this, to avoid another confused and confusing situation with particular friendships, or the usual bands, clubs, teams, societies, associations, unions, parties and so on. There is potential for a situation to overheat near Friday 7th and Saturday 29th December, but that does not have to happen. Astrology is about avoiding issues and just being aware of the lowered tolerance and patience in the atmosphere will help you sidestep what you don't need, in the season of Peace and Goodwill. Mars in Pisces is helpful, though. The fact is, it can help you sort things out rapidly, and given the way things have become increasingly unclear – even downright messy – in 2018, the time has come to be firm. You will save yourself a huge amount of time and effort in February, March 2019 if you can be proactive now and preempt any future muddles with one particular friend or group!
Travel, Education, Internet, Publishing, Foreigners
You have learned so much about the right way to handle travel, foreign people and places, regional differences, education, academia, the worldwide web and/or the world of books in 2018. As the year ends, you trade on that experience. Near December 20th, 22nd, 29th you will be dealing with the aftermath of choices facing you near the Full Moon on Saturday 22nd December. Take your time and realise that because a Full Moon is about the Sun standing opposite the Moon, you may be 'facing off' with a long list of yes and no options. This is normal and just part of life, as you happen to have an astrological chart which is showing complicated compromises. Accepting that will help you figure out your next move. January will develop the story, as you see everything and everybody so clearly. In fact, the most useful spotlight in 12 months will turn on every person and every detail from the final week of December. Clearly, this is a hard-work area in your life. That's fine. Just remember the trick to this cycle is to use your self-control and willpower, to find your share of the controls in the situation, and also your own power too. This kind of empowerment is rare and important.
Are you a Premium Member? Read on.
Extended Premium Forecast
© Copyright 2018 Goddess Media Limited. All Rights Reserved.
Join my free newsletter to stay in touch, hear about new astrology and horoscope posts. We will also write to you occasionally to tell you about events and offers linked to this website. We respect your privacy. We will never sell or share your personal information and you can opt out by clicking an unsubscribe link at the bottom of any email.