Jessica Adams' free Psychic Astrology forecast for October 2019. See what this month looks like in the stars.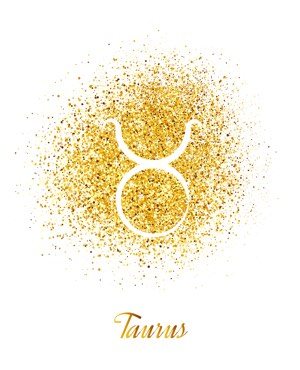 October 2019

Image, Profile, Reputation, Appearance, Identity
Taurus, with Uranus in your own zodiac sign in October, making his presence felt, you seem certain to relaunch, rebel or utterly revolutionise the way you appear to others. A break with the past is indicated, and it may be a break with your old photographs, Twitter feed, YouTube footage, portraits and so on. Uranus is associated with disruption so there may be something/someone which jolts the bull. You are an earth sign. Grounded, rather stubborn about holding a position, fixed and rather slow to get going. What happens close to the New Moon on 28th October is really about your former, current or potential partner. Your enemies, rivals or opponents. Yet, by holding up a mirror to you, this other face will reflect you back to yourself. The experience with your other half, or your exact opposite – even your opponent – will reveal to you just what has to change, about how you appear.
This may be a matter of your hair or weight. That can happen when beginning or ending a relationship or going into a new phase within a marriage. Sometimes the issues on this transit are not so much how you physically appear, but how you project your personality on the internet, and to the media, if they concern you.
It takes more than a Full Moon to have a dramatic effect on a relationship or marriage, but if you are experiencing that in October, it is very likely that you have Libra or Scorpio factors in your personal birth chart. Both are triggered now.
In the main, Uranus in Taurus is about all that excites and exhilarates you, about yourself. If you're doing it right in October, you should characteristically feel a little wired. Imagine a bull in the meadow – Ferdinand – experiencing an electrical storm as gate after gate swings open for him, into new pasture. That is what is happening to you this month.
Your ruler Venus opposes Uranus on 12th October and that is a defining moment in your year. That is the moment to ask yourself about the extent to which your former, current or potential partner influences how you carry yourself, what you wear, how you see your (naked) truth, how you prefer to be known – and so on. There is also some truth in the fact that the enemy can also strongly influence how we present or dress. The more they lean towards a particular style, or attitude, the more you pull away from that and stand in firm opposition to it! Depending on your personal chart, you may experience one or other issue in October. But and this is a very big but for you, it is time to change. Not just superficial change, but a gate that will get you into a new space, like that bull.
The Other Person
The other person in the story in October, most obvious to you near that Full Moon on the 28th, is most likely your husband or wife. Your boyfriend or girlfriend. Your professional partner. If you visualise a tightrope with yourself walking towards the center, and a particular person coming the other way, that's your trigger.
This may be your legal opponent, an old enemy, a jealous rival in love or career, and so on. It can also be the person you fall madly in love with, as the two of you must engage on the tightrope wire. The Seventh House, where we find that New Moon just before Halloween, is as much about a duel, as it is about a duet.
Cher is a Sun Taurus. She was coupled with Sonny and her identity was bound up with him, until she left the marriage and the duet. She became, publicly, a different person. That is just one example of how this month's patterns can manifest. Joanna Lumley is a Sun Taurus. Her most famous role is with Jennifer Saunders in Absolutely Fabulous, as the iconic Eddie Monsoon and Patsy Stone. That duet relaunched her career. She reappeared on the front covers of magazines after a long period of absence.
This idea of the other person reshaping you in some way is central to October. In any case, that New Moon is a new beginning and although it may be the beginning of the end for some Taurus people, it can also be the start of something. You may, for example, go from being independent, free and single – to being very publicly attached at the hip – to a person who has such a strong personality or reputation that your internet profile is transformed.
Beyond the passing Scorpio weather of October, though, the real story is Uranus in Taurus for the first time in your adult life. Even Her Majesty the Queen, a Taurus like you, has only had this cycle once. -and she experienced it before she grew up. If you feel inexperienced, confronted, challenged – that is perfectly normal. You are not used to this, in terms of your reputation or appearance. Not used to it at all! Yet, the reward of Uranus, eventually, will be to liberate you from who/what has tied you down for such a long time and restricted you. It may only be your public face, but these things matter.
Premium? Go on.
Extended Premium Forecast
© Copyright 2019 Goddess Media Limited. All Rights Reserved.
Join my free newsletter to stay in touch, hear about new astrology and horoscope posts. We will also write to you occasionally to tell you about events and offers linked to this website. We respect your privacy. We will never sell or share your personal information and you can opt out by clicking an unsubscribe link at the bottom of any email.