Jessica Adams' free Psychic Astrology forecast for June. See what this month looks like in the stars.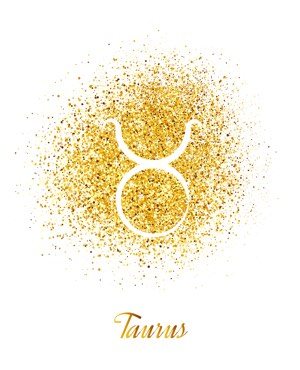 June

Money, Property, Charity, Business
Taurus, you are blessed with a Sun sign which has trained you (since you were very young) about money and how to handle it. In June 2020 we are seeing your ruler Venus go retrograde, for a few more weeks, and you may want to play a long game.
By that I mean allowing more time to pass – into the end of July – before you can really say you have seen one episode with your income, house, shares, apartment, pension/superannuation, insurance, business, charity or possessions through. It is also very important that you skip the eclipse period on June 4th, 5th, 6th as you will not have full vision or insight. An eclipse does what you might expect. It leaves you in the dark.
There is a fair bit of karma with the story now, no matter if it's about your bank account, your assets or your debt. This goes beyond money into spiritual or soul 'accounts' and it takes you back 19 years. Perhaps, depending on your age, 19 years before that.
You are owed, or you owe others – on a soul level. That is why so much of June seems to be about the past. A good way to think about this month is, the art of treading water and swimming backwards with a tide, in order to eventually move forwards. This is exactly what will happen as Venus pulls you backwards (retrograde) and you rethink, reschedule, reorganise.
It's a strong month to rehearse a plan that you act on later. It's a strong month, if you want to set about doing some emotional, spiritual or psychological 'accounting' with others. You will eventually settle the balance sheets or even up the books, though it was never about money in the first place.
Depending on your birth chart this may even be karma going back to the war (past lives) and even further. It does happen.
Travel, Internet, Multimedia, Commuting
I'd love you to have Plan B and Plan C in June, because Mercury Retrograde is with us. The planet which rules the internet, the post office and mail, commuting and short-haul travel is not behaving as usual. This means, the potential for delays or reversals, and rescheduling, is very high.
You can cover yourself for this by either putting everything forward (like the purchase of a computer) until Mercury is out of shadow, on July 27th, or by having a back-up plan. Getting everything in writing and having the fine print checked is a really good idea. This applies to plans involving a great deal of time and money – so short-haul holidays and vacations, your car, boat, website, computer or (if eligible) really ambitious multimedia plans.
This is a great time to see what happens and play around with ideas, quotes, choices and possibilities. I don't think you'll find any astrologer on the planet who thinks June is all systems go for your mobile or cell phone, your first Zoom venture and so on. Mercury Retrograde has been observed for a very long time. We know that it brings a first, second and third attempt – so often. And it's notorious when we're talking about stop-start action with cars, planes or trains.
Your Group and Your Friends
Boundaries is the magic word near June 13th when you could find yourself dealing with a situation involving friends – or that group – which is too fast, too hard emotionally and yet also too unclear. Try to avoid adding alcohol or drugs to the mix (even prescribed drugs). Most of all, have a look at how controlled and contained the situation is. Is this watertight, particularly online?
Foreign People and Places
This is a year of problem-solving (left over from 2019) with foreign people and places. It might be America. It might be Canada. It really depends what you call 'foreign' in terms of your experience. This can sometimes be the other side of the river to you, as regional or local differences come into it. Very close to 30th June you will realise that a situation you have put up with, especially last year, is now well and truly going to be the manure that makes the marigolds.
By the end of 2020, you will be thrilled with the biggest and best opportunity in years, and it really comes out of quite an intense and complex situation. So, stay hopeful. And think big. There is a chance the whole story involves a book, website or course but it depends on your personal birth chart.
What or who comes your way near the 30th of June is about the controls – coming under your control. Not only that, this is very much about a better deal all around, with quite a new arrangement coming into force by Christmas.
Are you a Premium Member? You can add more detail to your monthly reading by asking your own questions at The Astrology Oracle, using the cards and guidebook. You can also use the exclusive guide, Pamela's Tarot, to go further into your Tarot card readings on this website (always free).
Now, here are the dates that matter in June 2020. Keep reading to see if your personal birth chart is affected by the astrological weather passing through.
Extended Premium Forecast
© Copyright 2020 Goddess Media Limited. All Rights Reserved.
Join my free newsletter to stay in touch, hear about new astrology and horoscope posts. We will also write to you occasionally to tell you about events and offers linked to this website. We respect your privacy. We will never sell or share your personal information and you can opt out by clicking an unsubscribe link at the bottom of any email.