Jessica Adams' free Psychic Astrology forecast for August. See what this month looks like in the stars.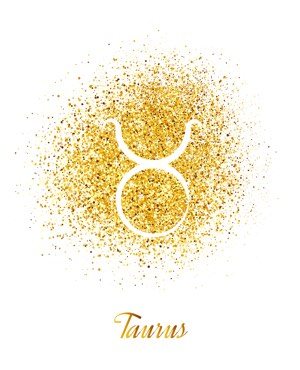 August
August at a Glance
What we have here is a big focus on your family circle, family tree, household, apartment, house, property interests, town and/or country. Taurus, so much of what was covered up or unknown on February 11th 2017, August 7th 2017, August 21st 2017, January 31st 2018, July 27th 2018, August 11th 2018, January 21st 2019 will now come to light.
This is a literal translation of what happens when old eclipse spots in your horoscope are triggered by the Sun. It's like the path you took, on the map you chose, in 2017-2019 is now illuminated with a spotlight. The details of the journey are now revealed. This may be about your son. It may be about your entire country! In this longer August reading I will go into detail, using my books (2020 Vision, Astrolove, Handbag Horoscopes – all published by Penguin) to uncover what was going on, and why August is some kind of resolution. It won't be perfect, but it will be useful.
Capricorn Weather and Your Horoscope
What we are also seeing in August is all about foreign people and places, regional differences about local culture or customs, the worldwide web and your use of the global internet, digital and traditional publishing, and formal or informal education. One or two areas on that list are more important than the rest to you, near these dates: Saturday, August 1st – Monday, August 3rd, Tuesday, August 25th, and Sunday, August 30th, 2020.
The oppositions involve Saturn, Jupiter and Pluto (the big three) and you're going to be shown who and what matters most, Taurus. This is really about your Ninth House transits, ongoing, as you have been living with some really heavy realities since December 2017, when Saturn changed signs.
Now, crossing these bridges near the 1st, 3rd, 25th, 30th is going to show you the end game, which finds you with victory in your sights, near the Pluto-Jupiter conjunctions of November 8th to 13th will show you. In mythology, Pluto was always defeated by Jupiter. So, what you're looking at here, with your Ninth House (the areas which it rules I just listed) is a rebalancing. A new world. A better deal. A superior arrangement which addresses all those issues you have been living with, for such a long time. This can and does end well for you, Taurus, but you are going to have to cross bridges now.
A high percentage of Taurus people will be switching courses, enrolling in degrees, taking part-time home tuition, or doing it the other way – teaching, mentoring, guiding, tutoring. This is good through 2023. If you are curious about timing and how it's all going to work, join me at The Conscious Café. Buy tickets here. 
Taurus in August – Summary
The blind spots (when you could not see, and did not know) about the family, your home, your town or country, your property interests or household, will show up in August. You will never know the full story because those eclipses of 2017, 2018, 2019 will leave permanent question marks. Yet, at least you will know what you didn't know.
The key dates for the Leo weather are the Full Moon on Monday the 3rd of August, the Sun-Mercury conjunction on Monday the 17th of August and the New Moon on Wednesday the 19th of August.
That is when you can bring the past into line with the present. Doing that means understanding how much you missed in the past. It also means accepting that some mysteries will never be revealed.
The key dates for the Capricorn weather (Pluto, Saturn and Jupiter in Capricorn oppositions) are August 1st, 3rd, 25th, 30th. Allow a day either side.
Taurus, this is when (above) those questions about education, academia, university life, schools, colleges, self-education, home learning really arise. You don't have to have qualifications to guide a younger relative and you don't have to be Einstein to take on a new part-time course.
Extended Premium Forecast
© Copyright 2020 Goddess Media Limited. All Rights Reserved.
Find me on Twitter @jessicacadams for updates and a conversation about Astrology.
Join my free newsletter to stay in touch, hear about new astrology and horoscope posts. We will also write to you occasionally to tell you about events and offers linked to this website. We respect your privacy. We will never sell or share your personal information and you can opt out by clicking an unsubscribe link at the bottom of any email.