Jessica Adams' free Psychic Astrology forecast for January. See what this month looks like in the stars.
January
This is a big month with a stellium in Aquarius. To go into more detail for you, I am going to use my new book, The Secret Language of the Stars. If you are a Premium Member, you can pick up an exclusive advance edition of this here.
January 2021 is very much about your lifestyle, workload, physical and mental health (the body, spirit and mind) but also your duty to other people. How can you serve others if you do not serve your own well-being first? Well, Virgo, there are astonishing answers right at the end of January. Let's talk about your career, though. Your unpaid work or university/college degree.
The North Node in Gemini in your solar Tenth House, now, delivers people, places and experiences which are all too familiar from other lifetimes (or from this one!), and the sense that you may feel 'Been there, done that' about what happens when it comes around is very real. Like Bill Murray's character in the film Groundhog Day, you may be repeating the past, on a regular basis now – however, the more you go over old ground, or meet with oddly familiar situations, the more you will learn. The idea now is to grow and go forward, even if the universe is playing the same old tape. Other people appear to be glued to their patterns, and no matter what you do to try and change things around you, life still seems to repeat itself, as if you were stuck on a loop. Your breakthrough will come when you accept that life is stuck on the repeat button because it's (ironically) the best way to get you to progress. Observe yourself each time the loop repeats. What have you learned about managing life and yourself? If changes are required, now's the time to do it! You may end up becoming a Zen master. As January closes, Virgo, there is a Jupiter-Sun conjunction which makes the big answer, professionally, with unpaid work or study – quite public. In fact, it's a brilliant moment of stunning clarity for you, not possible in over a decade. For every question you have about your role, and how it fits with your need to resolve mental or physical health issues – there is a magnificent answer.
Premium? Go on.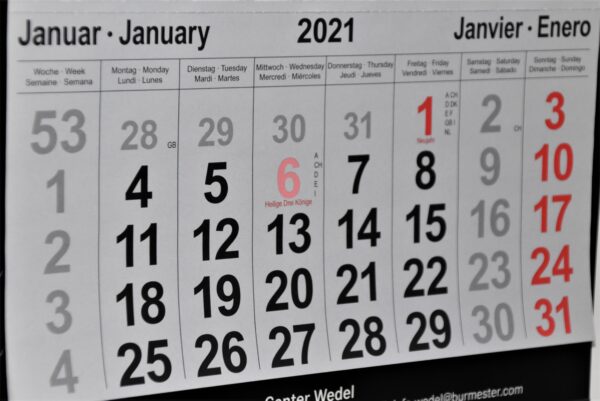 Extended Premium Forecast
© Copyright 2021 Goddess Media Limited. All Rights Reserved.
Find me on Twitter @jessicacadams for updates and a conversation about Astrology.
Join my free newsletter to stay in touch, hear about new astrology and horoscope posts. We will also write to you occasionally to tell you about events and offers linked to this website. We respect your privacy. We will never sell or share your personal information and you can opt out by clicking an unsubscribe link at the bottom of any email.