Jessica Adams' free Psychic Astrology forecast for October. See what this month looks like in the stars.
October
Relationships, Children, Generations
You can count (on two hands) the problems you have had with, or for, children in 2018, 2019 and 2020. This may have been anything from an adult daughter's unemployment, to a difficult relationship with a grandson, or even a great-grandson, depending on your age.
You may have been through a difficult pregnancy, or struggled with the Terrible Two's. I won't list each and every variation on the theme, but…Ever since December 21st, 2017 when Saturn entered Capricorn, you've been saddled with the usual waiting game that never ends. Saturn is often depicted with an hour-glass (like Days of Our Lives) and there has been something of the never-ending soap opera about the situation with sexual relationships with parenthood potential; sons; daughters; godchildren; nieces; nephews; grandchildren.
Into this mix we also find youth in general. So, students you teach, or Millennials you have to work with, and put up with, too. The generation gap is usually a concern on Saturn's transit of the Fifth House. You also had the South Node in Capricorn in your Fifth House, Virgo, so you were trapped in a repetitive loop from November 7th, 2018, which only ended on May 6th, 2020. Stuck record just about sums it up. Repeat, hic, repeat, hic. I am sure you were completely over the whole thing 12 months ago!
Fortunately you have seen relief and release in slow stages. In fact, the stage was set for one big problem to be out of your way since December 3rd last year, when Jupiter changed signs.
The Jupiter-Pluto conjunction on November 8th to 13th is what you are really waiting for, though, as a person, situation, place or organisation which has mucked you around, misused power, or forced you to discover your own power (not a bad thing) is well and truly history that month. In astrology, answers don't come like a Monty Python foot. They come step by step. So you have some great steps to take towards ultimate progress, on October 3rd-14th and then this life-changing November 8th-13th period when you see a real power shift.
If your wife or her mother (for example) has been controlling your parenthood path, then that's over in November. Maybe it's your grandparents who have tried to cut off your options with child-rearing. That can happen too. The first fortnight of October puts Jupiter in sextile to Neptune. To translate, look up Jupiter in the Fifth House here and see what the final quarter of 2020 brings.
Former, Current, Potential Partners
Neptune is sextile Jupiter in your Seventh House of former, current and potential partners, between Saturday, October 3rd and Wednesday, October 14th, 2020 so you are being offered a way out, and a way through. I'm sure you know perfectly well this is an artificial reality. It's a bubble to ride around in. Yet, who cares? You've done pretty well from this over the last few years, as an approach to life. Opting for who/what is in its own domain or reality gives you the holiday from 'real' you need.
Foreign People and Places
If you can avoid major action plans or judgement calls on Halloween with foreign people and places, or regional differences, then you may want to do that. The Taurus Full Moon on Halloween will pick up places from Auckland back to Los Angeles, depending on sleep patterns and time zones, from October 30th, 31st, and November 1st. This is a bridge to cross.
Uranus in Taurus in your Ninth House of foreign people and places, regional differences (and associated plans like websites, books or courses) is a huge ask. You are required to go along with a revolution with all known factors now marked 'unknown.' This would be the case even if were not living with the pandemic and a ban on American arrivals in Europe, for example!
Halloween is not the time. Find another one.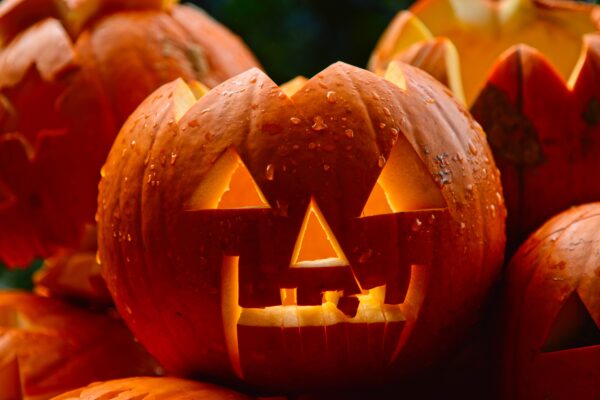 Are you a Premium Member? Keep reading for diary dates that may affect your personal birth chart, please.
Extended Premium Forecast
© Copyright 2020 Goddess Media Limited. All Rights Reserved.
Find me on Twitter @jessicacadams for updates and a conversation about Astrology.
Join my free newsletter to stay in touch, hear about new astrology and horoscope posts. We will also write to you occasionally to tell you about events and offers linked to this website. We respect your privacy. We will never sell or share your personal information and you can opt out by clicking an unsubscribe link at the bottom of any email.