Aquarius Weekly Horoscope
Jessica Adams has prepared your weekly astrological forecast for 10-16 August 2020. Discover what the stars have in store for you this week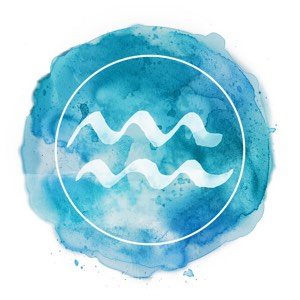 Aquarius Week: 10-16 August 2020
Your ruling planet Uranus now stands still, in your zone of family, household, home, property, town and country. This path to new freedom and a radically different new life now stops moving and the escalator starts running backwards. You also have a transit in your house of rent, mortgage, property investment and the cost of particular family or household members. So, right now, your values define you. In fact, the Second House of the natural horoscope is ruled by Taurus – and the Second House of your personal chart (which you will have as a Premium Member) is about ethics, principles, moral codes and the rest. So, this is a double whammy for you, Aquarius.
It all comes down to money. Home. Family. Town. Country. Household. Everyone and everything has a price, apparently, or do they just say that? Maybe you strongly disagree. There is a belief that everyone/everything can be purchased but this is exactly the kind of issue that will be examined, repeatedly, over the next three years. Three years? Yes. That's the nature of this backwards cycle.
Uranus Stationary Retrograde on Saturday, August 15th, 2020.
Chapter Two – April 19th to May 6th, 2021.
Chapter Three – December 30th, 2021 to February 7th, 2022.
Aquarius, where your home or family circle is concerned, one specific person or organisation could be your key to freedom, eventually. We say 'freedom through' or 'freedom from' where he, she or they are concerned. You may share this together, or experience this new sense of liberation by yourself, but either way the potential for an ongoing revolution is huge.
Premium? Go on.
Extended Premium Forecast
© Copyright 2020 Goddess Media Limited. All Rights Reserved.
Find me on Twitter @jessicacadams for updates and a conversation about Astrology.
Join my free newsletter to stay in touch, hear about new astrology and horoscope posts. We will also write to you occasionally to tell you about events and offers linked to this website. We respect your privacy. We will never sell or share your personal information and you can opt out by clicking an unsubscribe link at the bottom of any email.