Aquarius Weekly Horoscope
Jessica Adams has prepared your weekly astrological forecast for 14-20 October 2019. Discover what the stars have in store for you this week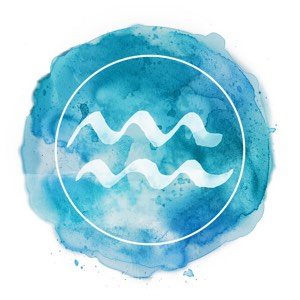 Aquarius Week: 14-20 October 2019
One way or another, you are being pushed into pushing yourself far, far over the line. The worldwide web, television, radio, newspapers, magazines, education, books, podcasting and the rest are your raw materials. So is your telephone, microphone or podium. Maybe you're just considering the basics; language, hearing, speech or comprehension. Going over the line means testing yourself to see what you will permit yourself to do. It also means solving a major irritation, annoyance – or something more unsettling than that. The fact is, what you believed in, and (whom) you believed in, has altered. Not your fault. Now, you are stuck with an issue to resolve. Chiron in Aries is telling you the way to resolve it is to soar so far over the line it's practically a high jump. Only you can be your judge and jury on that one.
Premium? Go on.
Extended Premium Forecast
© Copyright 2019 Goddess Media Limited. All Rights Reserved.
Join my free newsletter to stay in touch, hear about new astrology and horoscope posts. We will also write to you occasionally to tell you about events and offers linked to this website. We respect your privacy. We will never sell or share your personal information and you can opt out by clicking an unsubscribe link at the bottom of any email.