Aquarius Weekly Horoscope
Jessica Adams has prepared your weekly astrological forecast for 19-25 October 2020. Discover what the stars have in store for you this week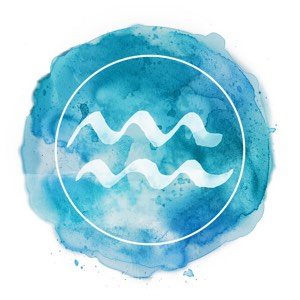 Aquarius Week: 19-25 October 2020
This is a housekeeping time for you, karmically in terms of your son, daughter or young relatives. Or do godchildren, or perhaps youth as a whole, seem more directly important to you? You are being shown the year 2002 this week as the North Node in Gemini moves ever backwards. What you tidy up and sort out now, in terms of soul debts or spiritual credits, will stand you in good stead until 2022 and the month of January, when you must examine it all again, before you sign off. Mercury Retrograde in Scorpio until 20th November, also points you towards your career, unpaid work or studies, and suggests an important letter, meeting or signature is on the way, backwards, with delays or changes, in regard to your place in the scheme of things. The time has also come to see just how far you can progress, backwards and forwards, with the biggest priorities on hold in this peculiar time of year.
Premium? Go on.
Extended Premium Forecast
© Copyright 2020 Goddess Media Limited. All Rights Reserved.
Find me on Twitter @jessicacadams for updates and a conversation about Astrology.
Join my free newsletter to stay in touch, hear about new astrology and horoscope posts. We will also write to you occasionally to tell you about events and offers linked to this website. We respect your privacy. We will never sell or share your personal information and you can opt out by clicking an unsubscribe link at the bottom of any email.