Aquarius Weekly Horoscope
Jessica Adams has prepared your weekly astrological forecast for 25-31 January 2021. Discover what the stars have in store for you this week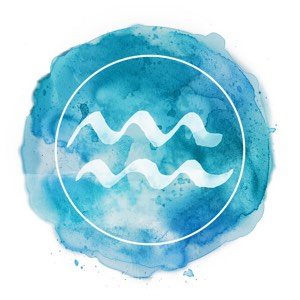 Aquarius Week: 25-31 January 2021
The reversals, delays, rescheduling and rethinking of Mercury Retrograde in Aquarius, goes on until mid-March when the final detail is confirmed. This period will also affect your plans to relaunch, either with help, or by yourself. If you want to organise a 'new me' for 2021 then keep your plans flexible, because what is apparently in place now, could change in the next few weeks. This also applies to anything already in motion – perhaps your new Twitter account or weight loss is already under way. When it is travelling backwards, Mercury has a funny way of up-ending things, though. At best, you can waste your precious time, as you go back to the drawing board, or deal with other people's flaky behaviour. At worst, everything can go into a big loop. For a simple life, astrologers suggest that you organise your 'me, me, me' time when Mercury goes direct again. This can and does work out really well for you. This year is your biggest, best relaunch and rebranding in over a decade. For now, though, have Plan B, C and D about yourself.
Premium? Go on.
Extended Premium Forecast
© Copyright 2021 Goddess Media Limited. All Rights Reserved.
Find me on Twitter @jessicacadams for updates and a conversation about Astrology.
Join my free newsletter to stay in touch, hear about new astrology and horoscope posts. We will also write to you occasionally to tell you about events and offers linked to this website. We respect your privacy. We will never sell or share your personal information and you can opt out by clicking an unsubscribe link at the bottom of any email.