Aquarius Weekly Horoscope
Jessica Adams has prepared your weekly astrological forecast for 1-7 June 2020. Discover what the stars have in store for you this week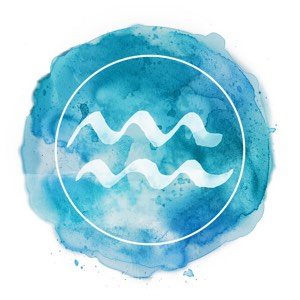 Aquarius Week: 1-7 June 2020
The idea, project, book, website or similar is now slowly on track again, as you have been living with retrogrades, rolling backwards and forwards. Chiron in Aries tells you that there is nothing too audacious or outrageous in 2020. The financial, property, charity or business question that was never resolved in February or March, will be –with  signatures, handshake agreements or epic compromises over the controls. Life was confused and confusing a few months ago, but that is no longer the case. You can see clearly now. A financial, property, business, charity or ownership question which you might have thought would have delivered by now, will take a little longer to settle, but a fresh start calls.
Premium? Go on.
Extended Premium Forecast
© Copyright 2020 Goddess Media Limited. All Rights Reserved.
Join my free newsletter to stay in touch, hear about new astrology and horoscope posts. We will also write to you occasionally to tell you about events and offers linked to this website. We respect your privacy. We will never sell or share your personal information and you can opt out by clicking an unsubscribe link at the bottom of any email.