Aquarius Weekly Horoscope
Jessica Adams has prepared your weekly astrological forecast for 10-16 December 2018. Discover what the stars have in store for you this week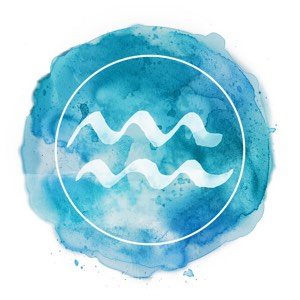 Aquarius Week: 10-16 December 2018
Healing, repair, rebirth and nothing short of a resurrection is now possible for you and someone else, and the group is a factor. You are all remarkably similar with your ideas and opinions, considering that someone (you? She/He?) feels so outside the situation. You'd really have to pinpoint this as a communication issue, with Uranus (your ruler) in your zone of social media, emails, letters, calls, texts and statements. I associate Uranus with The Rejection Dance. Thus, 'I feel rejected' and 'We feel rejected.' What a lot of stuff and nonsense. Aquarius, do whatever you can to fix the issue and get everyone back in the game together. People power will achieve miracles in 2019 and this is the first one.
Premium? Go on.
Extended Premium Forecast
© Copyright 2018 Goddess Media Limited. All Rights Reserved.
Join my free newsletter to stay in touch, hear about new astrology and horoscope posts. We will also write to you occasionally to tell you about events and offers linked to this website. We respect your privacy. We will never sell or share your personal information and you can opt out by clicking an unsubscribe link at the bottom of any email.