Jessica Adams has prepared your weekly astrological forecast for 10-16 August 2020. Discover what the stars have in store for you this week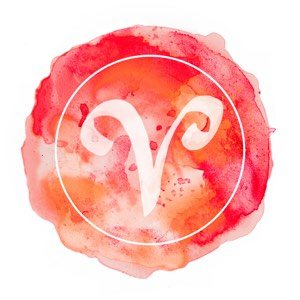 Aries Week: 10-16 August 2020
This is a long revolution. Uranus, a symbol of financial, property, charity or business revolution – now stops moving – Saturday, August 15th, 2020. In fact, he stands still, before turning retrograde, or backwards. This is really like lightning cracking across the sky, then stopping in a peculiar freeze-frame. Yet, you will ultimately be free. I don't think the French Revolution or the American War of Independence, or the Industrial Revolution, ever ran in a straight line. (All of them are linked to this cycle because they were about radical change leading to exhilarating freedom). So many Aries people are thinking of selling their homes, or finishing a business, or seeking alternative income. You may be considering sacking your climate criminal bank or downsizing and leaving the city for a more affordable, simple way of life. I said it was a slow revolution.
The second stage comes April 19th to May 6th, 2021 and the final stage (same issues) arrives December 30th, 2021 to February 7th, 2022. So, this is really about 2020, 2021, 2022 as a three-year transformation. But you can't go back. Why would you go back? Having seen what a dramatically new and different direction could deliver, I don't think you're about to drop the mission, just because you are sent backwards and forwards for a while. This is a really big, over-arching goal, by the way. It is about pursuing your own brilliantly original path, in order to feel the exhilaration of innovation and invention. Yes, you can do that with your business, charity, house, apartment, shares, taxation or company.
Premium? Go on.
Extended Premium Forecast
© Copyright 2020 Goddess Media Limited. All Rights Reserved.
Find me on Twitter @jessicacadams for updates and a conversation about Astrology.
Join my free newsletter to stay in touch, hear about new astrology and horoscope posts. We will also write to you occasionally to tell you about events and offers linked to this website. We respect your privacy. We will never sell or share your personal information and you can opt out by clicking an unsubscribe link at the bottom of any email.