Jessica Adams has prepared your weekly astrological forecast for 20-26 January 2020. Discover what the stars have in store for you this week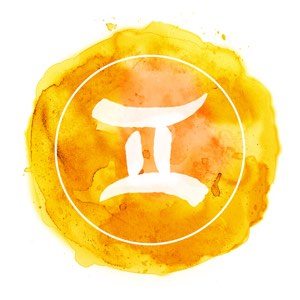 Gemini Week: 20-26 January 2020
The Aquarius weather now is starting to build slowly, and it will reach a crescendo in February 2021, after a big leap in importance just before Christmas this year. You can see a sliver of a New Moon up above near Friday, and that's your first omen. In your horoscope, this far-off future is decided in small stages, and a foreign place of person, regional difference, trip, book, website or course is central to your plans. The only hitch is your ruler Mercury, going backwards and forwards, just to create a Twister mat feel to your ideas. In fact, you should be extremely careful with travel and travelers as Mercury Retrograde Shadow is with you as February begins, with another twist in March. (February 2nd-3rd and March 5th-16th are the dates to allow for delays, changes or reversals). Don't bank on anything or anybody just yet but do be aware that everything swirling around as 2020 begins will be here to stay, one way or another, from Christmas this year, and from 2023 these faces, places, spaces or plans are powerful.
Are you a Premium Member? Go on.
Extended Premium Forecast
© Copyright 2020 Goddess Media Limited. All Rights Reserved.
Join my free newsletter to stay in touch, hear about new astrology and horoscope posts. We will also write to you occasionally to tell you about events and offers linked to this website. We respect your privacy. We will never sell or share your personal information and you can opt out by clicking an unsubscribe link at the bottom of any email.