Jessica Adams has prepared your weekly astrological forecast for 25-31 January 2021. Discover what the stars have in store for you this week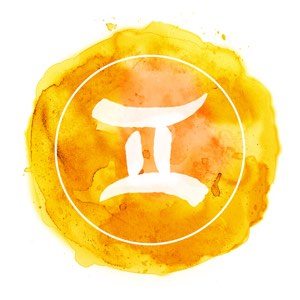 Gemini Week: 25-31 January 2021
Your ruler Mercury is retrograde in your zone of foreign people and places, regional differences, education, publishing and the web. This also applies to the state of play with academia. You are undoubtedly going to find some backwards beeping signals on your radar at this time, because various discussions, letters, e-mails, calls or actual meetings will be unfolding, then stopping, then changing, or even vanishing – by mid-March. This is not a good time to make or accept promises, without Plan A or B. I do not even need to mention the pandemic, in terms of travel. If you are involved in a situation which will cost you time or money (or emotional angst if it does not go as you wish, this week – now – then do not do anything without Plan B, C and D. It's not just the general atmosphere of uncertainty or global chaos which now surrounds you that could cause problems – it's the worldwide traffic jam of billions of people who don't use Mercury Retrograde, getting the timing way out. There will be x factors you cannot possibly know about, now having a domino effect on you, and your life (and your people problems too.) All the more reason to delay big decisions. This is a really good dress rehearsal week. There is a massive, spectacular answer for your questions about foreign, regional, internet, academic or publishing questions coming. It will take time. We also have a Full Moon now. That's a stretch. Have faith in a stunning solution, Gemini, but be aware of flux until mid-March.
Premium? Go on.
Extended Premium Forecast
© Copyright 2021 Goddess Media Limited. All Rights Reserved.
Find me on Twitter @jessicacadams for updates and a conversation about Astrology.
Join my free newsletter to stay in touch, hear about new astrology and horoscope posts. We will also write to you occasionally to tell you about events and offers linked to this website. We respect your privacy. We will never sell or share your personal information and you can opt out by clicking an unsubscribe link at the bottom of any email.