Jessica Adams has prepared your weekly astrological forecast for 10-16 August 2020. Discover what the stars have in store for you this week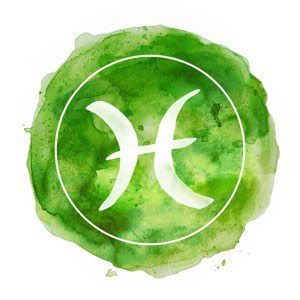 Pisces Week: 10-16 August 2020
Uranus in Taurus is now stationary retrograde, or stuck, in your Third House of internet, publishing, education and media. This is a long cycle and the freedom and liberation of recent little experiments has not gone away, but now you realize this whole dramatic change you wanted is a process. A journey not a 2020 outcome. So, take a deep breath.
You'll be drawn into a way of life online which means having far more room to move, in this cycle. What you're up to may take just a few hours a month  – or at its most extreme, several months of each year. But one thing is sure. You're not telling. Maybe you are lurking online and enjoying the freedom of being anonymous. Or someone else!
After all, you also have Saturn in Aquarius on and off in 2020. In your Twelfth House. Astrologers give up when they see Saturn passing through the Twelfth House. What on earth are you up to? Is this astrology? Tarot? Religion? Meditation? Astral travel? Psychotherapy? This zone of your horoscope is famously off-limits to everybody, even your favorite psychic, so there is no point in trying to categorise it any further. But it may have a part to play with the internet side of your existence.
You can do this by squirrelling yourself away, which the government wants anyway, or you can do it by maintaining all the usual relationships and commitments to people, but online and without a clear photo or name. Or just by faffing with what is real. Fictionalising your online facts or the truth about your life. Mark Zuckerberg's Instagram is perfect for that, Pisces.
Classically, though, this is the cycle in which people find you either a) elusive or b) unknowable. You may be keeping powerful secrets. Yet, on the internet, or via the media, you are also going through some kind of radical freedom ride. The fact that it turns backwards and gets stuck this week will not stop you through 2022.
Premium Member? Let's talk about the dates and timing.
Extended Premium Forecast
© Copyright 2020 Goddess Media Limited. All Rights Reserved.
Find me on Twitter @jessicacadams for updates and a conversation about Astrology.
Join my free newsletter to stay in touch, hear about new astrology and horoscope posts. We will also write to you occasionally to tell you about events and offers linked to this website. We respect your privacy. We will never sell or share your personal information and you can opt out by clicking an unsubscribe link at the bottom of any email.