Sagittarius Weekly Horoscope
Jessica Adams has prepared your weekly astrological forecast for 25-31 January 2021. Discover what the stars have in store for you this week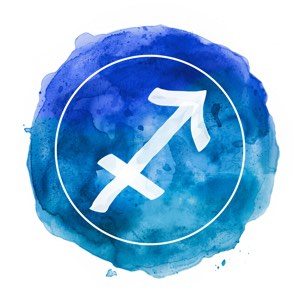 Sagittarius Week: 25-31 January 2021
A plan involving the internet, publishing, the media, education or academia will take up your mental energy now as it will be in flux until mid-March. If you are permanently involved with some kind of deadline project that is supposed to come good before then, and it's central to your life, then do use this time to find solutions to all those unanswered questions you may have.
I'll quote from my new book The Secret Language of the Stars to give you more detail here (and if you are a Premium Member, you can download it free, now).
You will be amazed at the number of resources, and sources, which suddenly become subject to Mercury Retrograde flux by mid-March. Even if you are really organised, you will still find it hard not to cross paths with some kind of Mercury issue now. We also have a Full Moon this week so it's a really big stretch for you with the web, with the media, and even basics like your telephone or computer. An issue will arise which involves a lot of debate or gossip shortly and is very much about your course or project. Now, thinking more logically and rationally is usually your response, but this time around – life is a dress rehearsal.
Premium? Go on.
Extended Premium Forecast
© Copyright 2021 Goddess Media Limited. All Rights Reserved.
Find me on Twitter @jessicacadams for updates and a conversation about Astrology.
Join my free newsletter to stay in touch, hear about new astrology and horoscope posts. We will also write to you occasionally to tell you about events and offers linked to this website. We respect your privacy. We will never sell or share your personal information and you can opt out by clicking an unsubscribe link at the bottom of any email.