Capricorn is the mountain goat who climbs to the top. We'll see a lot of new deals, contracts, career appointments and promotions in January. The three Tarot cards chosen by our expert readers Katie-Ellen Hazeldine, Fiona Lensvelt and Kyra Oser point to a month of achievement for you, or those who are close to you.
If you have a question this Tarot Tuesday and would like a one-card reading, please leave it in Comments.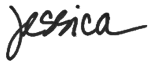 Katie-Ellen Hazeldine – The Star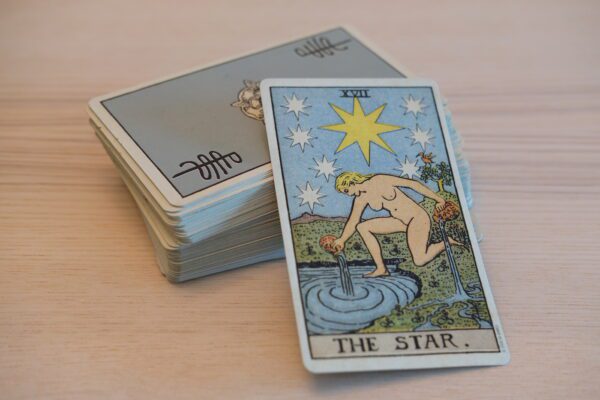 My Tarot card for January 2020 is the beautiful, visionary Star card, a beacon of hope and recovery. Sometimes this card indicates after illness or a spell of depression. This card strongly suggests you are turning, a corner in general, or else you will very soon. Interestingly, in Tropical western astrology the Major Arcana's Star correlates with the zodiac sign of Aquarius, dating from about Jan 21- February 20, which could be suggesting that your highest points in January are likely to come later in the month. Meanwhile, the independent, creative Star child (you) needs to do things his or her own way, no following the crowd. Sometimes it's a straddling act, but wish upon the Star, then act. Follow it and see where it leads. Lucky numbers 1, 7 and 17, The Star is a promise of new inspiration, ventures and endeavours. Trust to the promise of the morning star. Brighter, better times are not too far ahead.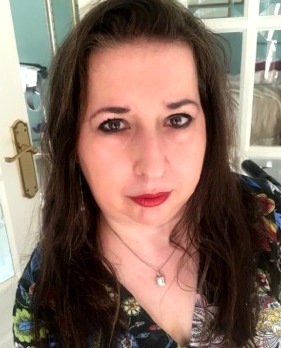 You can read more from Katie here.
Fiona Lensvelt – The Emperor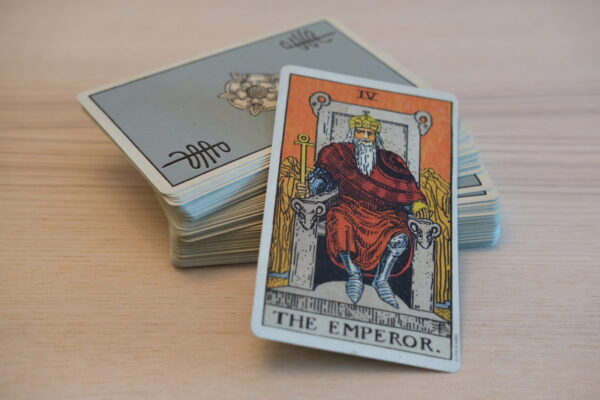 Daddy's back. There's no surer way to set the agenda for the start of your year than with the arrival of the Emperor, who represents authority, power and status. Perhaps this is exactly who you need to channel to begin your year as you mean to: this father figure rules with his head, not his heart; he is strategic, goal-orientated and firm but fair. He is also a teacher and a leader: is someone turning to you for guidance? Embrace the best side of this card — and don't let the power go to your head.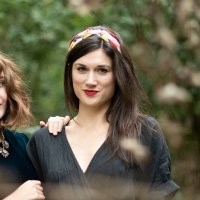 Read more from Fiona at her website here.
Kyra Oser – The Chariot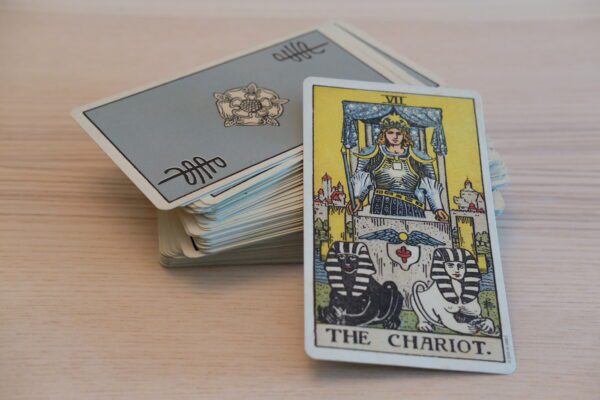 The tarot card that rises to the top of the deck for January is The Chariot. The year is off to a fast start when The Chariot moves across the path of a new year. Expect lots of action in the news this month, including new developments in expedited yet environmentally friendly nautical transportation.
In your own life, The Chariot signifies external events that bring opportunities for change. The person riding the chariot has a wand instead of reins, which represents a need to visualise or imagine a desired destination before being able to reach your goal. In December, the card of Temperance asked you to begin bringing your ideas into reality. In January, The Chariot accelerates any actions you took toward an objective last year by prompting you to keep moving forward with additional efforts.
Map your goals clearly prior to the journey, stay focused on the road, and have an idea of how you would like to feel upon reaching your destination. The details of your dreams may change along the way (and if you stay open, the outcome is often better than what we imagine for ourselves!), but as long as you connect to how you would like to feel in the future, The Chariot will guide you toward just the right circumstances that bring you to the emotional state you most desire.
Whether it is joy, love, peace, security, or some other emotion you've been hoping for, if you let go of how your external life needs to look, you'll find this feeling becomes a mantra that leads you to exactly what you need at just the right time. We get more of what we focus on. The Chariot brings the focus.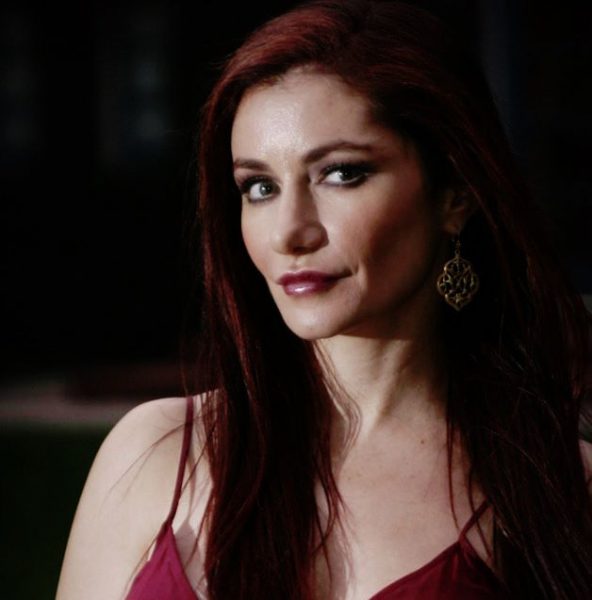 You can read more from Kyra at her website here.