If you have my ebook 2020 Astrology this feature expands the chapter on Sacred Geometry with video and information about five-way patterns in your personal birth horoscope.
Working With Sacred Geometry In Your Personal Birth Chart
The famous Venus and Earth patterns of astronomy describe a natural flower, most like a rose. Venus in astrology has always been associated with love, romance and roses. Is this synchronicity or some deeply buried knowledge, which has gone far into our culture? In your own birth chart, the aspects made by other people's horoscopes to your Venus tell you a great deal about the alchemy you share. Similarly, aspects made by your chart to the Venus position in a second chart (or even three if it's a love triangle!) can reveal a great deal about what attracts you. These clips from Gify show some very simple Sacred Geometry.
John Michell and Sacred Geometry
The man who did more to popularise Sacred Geometry than anyone else was John Michell. I like this photograph of him, from Wikipedia, because it shows him surrounded by flowers. What we find with this mysterious process of looking through precise mathematics, to geometrical shapes, is that the universe seems to speak in flowers! The code of nature is the code of roses and also, very particularly, five-petal flowers.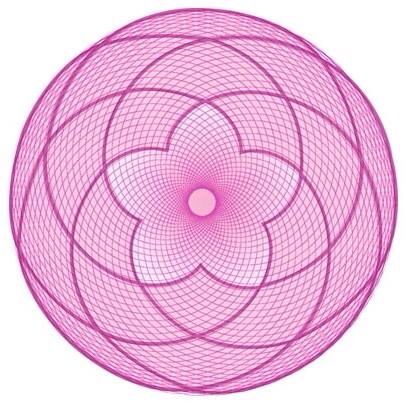 How The World Is Made
Michell's book, How the World is Made explores all those mysteries. Even by drawing lines between your birth chart, and that of the person you love (or whom you love) you can find the start of those sacred shapes. The transits, or travelling planets – particularly Venus herself – can be drawn across the charts again. The more exact degrees or precise, matching numbers you find in your own chart and those of others, the more potential flowers you share.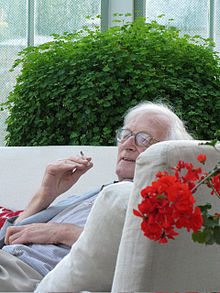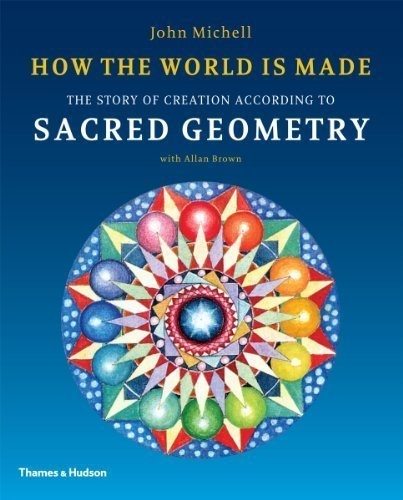 Aubrey Meyer on YouTube has produced a beautiful clip which shows the dance of Venus. When you begin to work with the transits of Venus in your own astrological birth chart, or the transits of other planets and heavenly bodies to Venus, you will also find some spectacular Sacred Geometry. One way into Sacred Geometry is to look for the 'fiveness' of patterns in your birth chart. You divide the 360 degrees of the zodiac by five, and end up with 72 degrees of difference between each heavenly body, spaced apart around the wheel. Allow no more than one degree orb or the patterns vanish.
Venus and Roses – The Mystery of Astronomy, Astrology and Synchronicity
This painting by Boucher shows Venus characteristically with a rose. On Saint Valentine's Day, this is of course the flower of choice. Venus was the goddess of seduction and passion in Roman mythology – not necessarily commitment – yet we associate her with feminine charm, more than any other planet in your horoscope. It works both ways, of course. Men can also express their female side by using Venus in their horoscopes.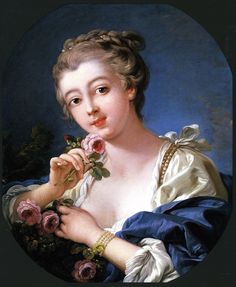 Fixing T-Squares and Grand Crosses With Sacred Geometry
Fixing what is known as a T-Square (a shape like the letter T for tension in your personal birth chart) or even a Grand Cross (which looks like a cross) is easier using this secret, ancient knowledge about patterns.
Plug new or different people into the situation. Make new friends. Draw closer to existing colleagues, perhaps family members or others. You break up the patterns in your own chart with these people's own charts and new shapes are created.
My favourite example of this is The Beatles (the image comes from my Twitter feed).
They plugged new people into the band, expanding the circle of 'The Fab Four' and drew much closer to producer Sir George Martin, for example. In fact they created a lot of Fifth Beatles. As four, they had a very difficult Grand Cross and in fact their early days were full of challenges and sometimes tragedy. When they began adding people to The Beatles' mix, it worked.
Not even shown here are the women in their lives who inspired so many classic songs. Look at what happened to their relationships within the band – and their art – when Billy Preston joined them as a special guest. Sacred geometry!
Sacred Geometry, Relationships, Passion – and Harry Potter

One of the most interesting examples of Sacred Geometry is actually between J.K.Rowling and Harry Potter. Fans have often pointed out that she married a man who resembled Harry. Astrologers might expect to find Venus aligning exactly in both charts and here you can see that J.K.Rowling has Venus at 7 Virgo and Harry has a beautiful trine with Diana at 7 Taurus. When you see connections like this, the signs and houses always tell you the nature of the relationship. Venus is in Virgo in the Sixth House of work, in Rowling's chart. Venus describes her love for Harry – she is passionate about her work.
In Harry's chart, Diana is at 7 Taurus in the Second House of money. This is a professional and lucrative relationship, but it also has heart. Diana tells us that Harry is a free spirit. Once you draw in the cycles of time, you soon see that any day a planet passes at 7 Capricorn, a perfect pyramid shape emerges in both charts. This happens every month, to Potter and Rowling, as the Moon draws this shape every time she lands at 7 Capricorn! It is this pyramid or triangle (grand trine) shape which is Sacred Geometry. You can see it in Egypt, you can see it in art – and in more mysterious places, too.