I am writing this on 30th July, 2017, gazing at some astrological dramas unfolding on Thursday 3rd and Friday 4th August (allow a day either side for world time zone differences). The whole point of astrology is to help us understand what is going on and what it all means. There will be a couple of horoscope messages to take in. We are looking at major change. On a global level we will need to decide if we're going to go back and rebuild, or start again. The focus here is the top of power. Pluto is in Capricorn, the sign which rules the heads of government, monarchy and big business.
Uranus stands still (stations retrograde) alongside a major Pluto pattern. Uranus rules electrical storms. Pluto rules earthquakes. This will make no sense to rational minds, but again and again, astrology proves to us that wild weather and nature's patterns, fall in with ancient astrological symbols. There is an increased risk of major electrical storms and earthquakes on, or very close to, August 3rd and 4th 2017.
North Korea
The astrological chart for North Korea will be affected. It is set for 12.00 on 10th September 1948 in P'Yongyang (The Book of World Horoscopes, Nicholas Campion).
North Korea was 'born' with Saturn at 28 Leo and on Thursday 3rd August, Uranus stations retrograde at 28 Aries. That's not the only big change being unleashed. On Friday 4th August Pluto at 17 Capricorn squares Jupiter at 17 Libra and picks up the Sun at 17 Virgo in the North Korea chart. On, or close to, August 3rd and 4th 2017 we will see a sudden shock at the top of government and/or the United Nations which puts North Korea at the centre of deep change.
President Donald Trump
With two competing birth times (one in contradiction to his own mother's) Trump has historically given no astrologers trustworthy data to work with, when casting a horoscope. We can, however, look at general trends for the American chart. All eyes on Trump Towers. All of them. I will explain why there is a huge emphasis on towers, skyscrapers and high-rise apartments in a moment. The best-known Trump Tower is in New York, of course – but there are others.
The Travel Industry
The Moon is in Sagittarius (the travel industry, airlines, export, tourism) throughout these epic patterns on Thursday and Friday. That gives us another message. Saturn (lessons) is also in Sagittarius so we all need to remember the lessons we learned about travel, foreign people and places – these last few years. Saturn reminds us that no matter how much we think we know – we should never assume. It is always time to go back and check – and check again. There are risks here for the Brexit process, for the America-Russia relationship, for the North Korea-World relationship and more.
Migration and Refugees
The Moon in Sagittarius is also likely to teach us some hard lessons about migration and refugees unless we heed warnings and remember that others have been there before us with tried, tested and trusted experience.
Corporations, Monarchies and Governments

We are going to see the end of several top jobs, or a dramatic change in the balance of power, involving people at the top – close to August 3rd, 4th 2017. This could involve a range of global corporations, monarchies and governments, so we are looking at the CEO, reigning monarch or Prime Minister/President of more than one nation in this wave of change. Uranus rules sudden change. Lighting bolts. Everything happens in a flash. Normally this would not be such a big deal – Uranus standing station retrograde on Thursday 3rd August – but it is followed the next day by the 'plates shifting' when Pluto squares Jupiter. The rocks at the top will shake, rattle and roll (below) and we must decide what to do next.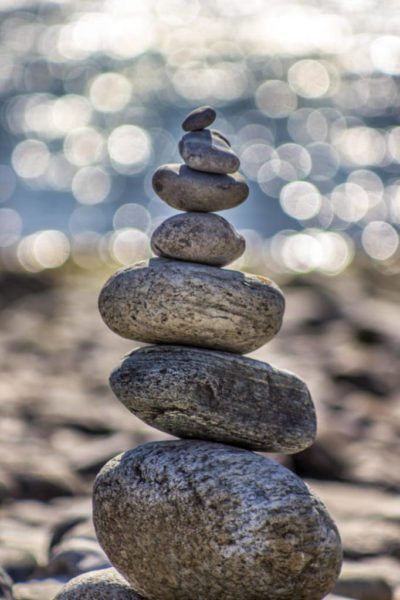 High-Rise Apartments, Skyscrapers
Astrology is a symbolic language. Capricorn is the sign which rules mountains, and Capricorn is the mountain goat. We associate patterns in this sign with 'mountains' in big cities – so, towering high-rise apartments, tower blocks, skyscrapers and so on. This is why I think the lightning bolt which affects the White House will be about one of the Trump 'towers' as much as it is about his administration. We don't need a long-standing birth chart at all for Trump to see this play out.
Grenfell Tower was a dreadful tragedy and I watched it, probably as you did, remembering the Twin Towers. Since then questions have been raised around the world about high-rise apartments and tower blocks and their safety – or lack of it. Again, this is deep Capricorn symbolism. The mountain is the tower. As I write this, Australia (where I spend a lot of my time) is undergoing sweeping recommendations about its high-rise housing.
High-Rise Tower Blocks, Skyscraper Centres, Sky-High Apartments and Penthouses
This is going to be a developing story for developers! In fact, once Saturn enters Capricorn in December 2017, we are looking at 2018-2019 transformation of these places, the rules regarding them, and the wisdom or otherwise of making them 'home' to so many people. Again, this is astrological symbolism. Capricorn is opposite Cancer. Capricorn rules big business and big government (property developers, politicians and councils) but Cancer rules home town, homeland and above all – home as security and shelter. This is going to be an unforgettable and very hard cycle.
THE MESSAGES OF URANUS AND PLUTO ON AUGUST 3RD AND 4TH 2017
1. Self-interest and narcissism make us blind – we need to tune into other people and stay connected.
2. Old structures are not meant to be there forever – when they change – try to reach out for progress.
3. Don't assume anything when the astrological weather is this wild – ask, enquire, think, plot and plan.
THURSDAY 3RD AUGUST
5.30am Uranus stations retrograde 28 Aries
FRIDAY 4th AUGUST
6.48pm Jupiter 17 Libra square Pluto 17 Capricorn