Do you need closure with your former partner so you can shift emotional baggage and move into a better new relationship, next time round? Are you getting in your own way, if you are single, and do you need to remove some obstacles to future love, with a little learning? Do you just need to meet someone? Maybe you want to move in together, get married, or have a child. Perhaps your marriage is on the rocks and you are longing for a solution. Essentially, what we all want is a balanced set of scales. Now, this is possible. Your love life prediction to Tuesday 10th October 2017 is simple. You can create more equal partnerships now! Jupiter is here for a few more weeks – do use them.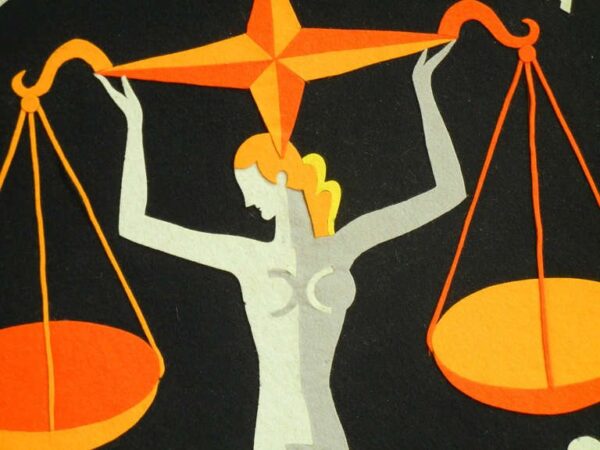 HOW THE JUPITER EFFECT BEGINS ON 30th AUGUST 2016
Why is this the biggest and best cycle of the decade? Because so many of us were also born with Jupiter, Saturn, Uranus, Neptune or Pluto in Libra. Huge sections of the world population are about to resolve their love life issues, or pursue big, happy endings with their partners.
This just makes for a happier planet, full stop. When people are at peace in their love lives, they are at peace elsewhere, too. Even if you have nothing in Libra in your chart, you are going to benefit, at a distance, from this welcome wave of change. This Twitter post by Giles Paley-Phillips went viral, recently. It says it all.
How much progress have you made since this cycle began in late 2016? Remember, Libra is about 'two' and it depends on you, how you play it. You can have a platonic partnership now, a great professional double-act, and so on. And of course, this is the cycle where we date, mate and relate at a higher level, fixing issues or going for the big dream.
IS YOUR PERSONAL BIRTH CHART AFFECTED?
If you have your personal birth chart and you know for a fact you have Libra factors, watch what begins in your love life between 30th August and October 22nd, when the Sun follows Venus through your partnership zone. The relationship with your former, current or potential lover will improve dramatically – or you'll get closure on the past. Between now and October 10th 2017 when the cycle ends, all you Premium Members who know for a fact you have Libra factors at 25, 26, 27, 28, 29 Libra should be squeezing the most from this cycle with a certain man or woman.
[contentblock id=show-chart]
CHALLENGES AND CHANGES – AND BIG REWARDS
The Jupiter cycle runs for 13 months, from 10th September through 10th October 2017. The path of true love will not always run smooth. Be prepared for that. Jupiter will clash with Uranus and Pluto, too. On the plus side, the rewards will be big, if you are prepared to do the work.
It is common to see separations and divorces on a Jupiter in Libra cycle. Why? This transit gives people the optimism required to walk away from a bad marriage. This puts new lovers in circulation.
Equally, as you might imagine, we are going to see engagements, weddings, second honeymoons and de facto partnerships begin, partly as a result of the ripple effect of all those new singletons.
KEY DATES FOR BIG RELATIONSHIP DECISIONS
Jupiter brings about the opportunities, growth, expansion, improvement, hope and healing in our relationships by removing the rubbish, first. The pursuit of love on this cycle is really about pursuing solutions and answers, sometimes to age-old problems. We all acquire baggage through our relationships and marriages and Jupiter in Libra is here to help us change our ways. We usually know what we need to change on this cycle but somehow Jupiter makes it easier.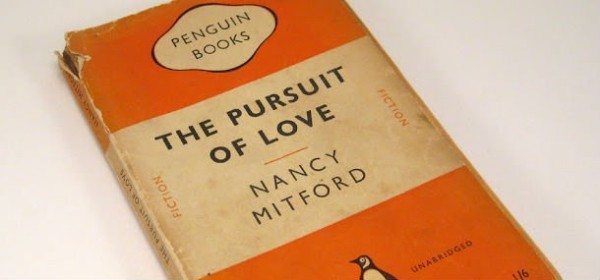 Do You Have Libra 27 Factors?
We have an important clash between Jupiter (growth) and Uranus (revolution) on 28th September. This is a milestone decision for you about your former, current or potential partner. If you know anyone who has factors there, he or she must make a major choice about the man or woman at the centre of their thoughts.
Thursday 28th September 2017
Jupiter 27 Libra opposite Uranus 27 Aries
For all of us, no matter if we have personal horoscope factors triggered (as above) or not, there will be a ripple effect with friends, family and colleagues near September 28th 2017 when people will fall in love, move in together, become engaged, marry, fall pregnant, adopt, and make other milestone decisions – like breaking up or divorcing. Those are big stones being thrown into the world pool and your own life will be affected through six degrees of separation then.
FOCUS ON JUPITER – FROM LITTLE ACORNS, BIG OAK TREES GROW
Let's get into some deeper astrology. Jupiter has been associated with oaks and acorns for 2000+ years. Why? The phrase 'from little acorns, big oak trees grow' sums it up. Jupiter is about planting and growing – and the rewards which can come, for decades afterwards.
The classic mythology bible, The Golden Bough, by James Frazer (Simon and Schuster) is our source for Jupiter. He wrote, "In ancient Italy every oak was sacred to Jupiter, the Italian counterpart of Zeus; and on the Capitol at Rome the god was worshipped as the deity not merely of the oak, but of the rain and the thunder. Contrasting the piety of the good old times with the skepticism of an age when nobody thought that heaven was heaven, or cared a fig for Jupiter, a Roman writer tells us that in former days, noble matrons used to go with bare feet, streaming hair and pure minds, up the long Capitoline slope, praying to Jupiter for rain. And straightaway, he goes on, it rained bucketsful, then or never, and everybody returned dripping like drowned rats. "But nowadays," says he, "we are no longer religious, so the fields lie baking."
Thunderbolts and Feeling Thunderstruck
Jupiter is about thunderbolts (he is usually shown holding them in sculpture from Ancient Rome) and the relief and release of pouring rain, which fertilizes the soil. From this, acorns grow into oaks, oaks into groves, and groves into the wood which built the ships and homes of the old world. We're going to see a lot of thunderbolts around that Jupiter-Uranus opposition at the end of September 2017. Watch famous people who may separate, or become engaged, around the 28th of September.
From this ancient association, with thunder and rain, oaks and oak trees, astrologers over 2000 years have come to associate Jupiter with planting and growth. It might come out of endings as well as beginnings, but it always happens.
DO YOU NEED TO SHIFT OBSTACLES?
Jupiter in Libra will help you shift obstacles which are standing in the way of a new relationship, or even someone to date. These obstacles commonly include things like your own issues with your body; inner conflict about commitment; unresolved issues about children – and so on. Jupiter grows acorns into oaks. Therefore – if the ground needs to be cleared before anything new can begin for you in love, it will be.
I sometimes come across people who expect Jupiter to drop a husband through their bedroom ceiling by parachute. Trust me. Jupiter is not Santa Claus (not unless you've done the work). If you want to 'grow' new love but the soil in which you are planting that, needs to be thoroughly cleaned up from old rubble, dirt and emotional or sexual pollution – it will be! This is why when Jupiter hits the same degree as your Libra stuff, you may also experience a detox and deep cleanse. Hey, maybe you just needed to lose fat and get fit! Maybe you just needed to drop some old attitudes about dating people from different backgrounds. The mantra for Jupiter in Libra is 'different but equal.' The other mantra is political and personal. 'Stronger together.'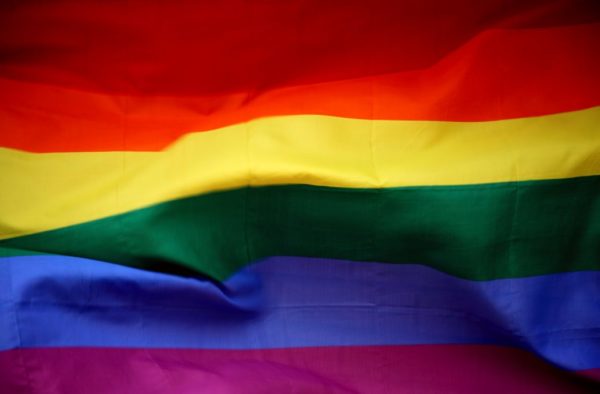 JUPITER IN LIBRA – BROMANCE AND LESBIAN EQUALITY
That vote on equal marriage in Australia is perfectly timed for Jupiter in Libra! Jupiter in Libra always coincides with 'bromance' as straight men in partnerships, duets and double-acts rise to the top. This is down to the symbolism of Libra, the scales, and when Jupiter (success) passes through, New Bromantics do extremely well.
Generation Libra wants to see it happen. Born with outer planets in the sign of equality and balance, these people crave change. There are an awful lot of 1970s-born people with the outer planets in Libra who have bee put on the planet to transform it.

COUGARS COME BACK
We will all be humming the theme song to The Graduate (Mrs Robinson) which became a huge hit on a Jupiter in Libra cycle. Older/younger love will break through in a huge way in 2017 as cougars find their mates. This goes beyond TV entertainment. It's about demographics. Cougars born with outer planets in Libra will find younger mates born with Jupiter in Libra are ready.
ODD COUPLES TAKE OVER THE WORLD
This is going to be a really big trend in film, television, politics, music, fashion and culture right up until Jupiter finally leaves Libra in October 2017. Think of the oddest combination of two people that can possibly exist, and it's going to take off. People want to see Jupiter in Libra stories in 2017. Black and white. Thin and fat. American and British.
PARNERS IN CRIME FIND SUCCESS IN 2017
Bonnie and Clyde was a hit on a Jupiter in Libra cycle a few decades ago. What's so hot in 2017? Partners in crime. Emma Peel and Steed in The Avengers also seduced the world on a Jupiter in Libra cycle. If you want success then find yourself a partner. It's a really good time to talk about duets and double acts!
HOW THE PEACE MOVEMENT CAME BACK

Jupiter in Libra always brings a massive peace movement, no matter if the target is gun violence in the United States or the nuclear threat of Trident in Great Britain. Notice how the peace movement came back in 2016-2017? Part of this come from the threat posed by North Korea. Suddenly, nukes are on our minds again.
FLOWER POWER AND FLOWERS
Venus, the ruling planet of Libra, has always been associated with flowers. In fact, in astronomy, she creates a rose shape in the sky, as she moves through the heavens. Flower power and flowers are also about Jupiter in Libra. Remember hippies putting flowers in soldiers' guns? That. You might say that the election of Trump has actually triggered more passionate support for gun reform than ever before. Jupiter in Libra works in mysterious ways!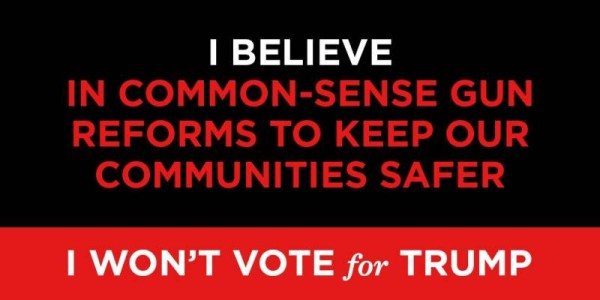 WOMEN'S LIBERATION AS YOU'VE NEVER SEEN IT BEFORE

In 1971 when Pluto and Uranus were in Libra, the sign of equality, Women's Liberation changed the world. In 2017 as Jupiter went through the exact same sign and degree as the 1971 patterns, the babies born that year (all grown up now) brought us women's liberation as we've never seen it, before. The new Jupiter in Libra buzz, globally? Male feminists. Men who stand up and get counted, on behalf of women. Benedict Cumberbatch. Barack Obama. Again, the popular vote for Hillary Clinton but the victory of Trump, has underscored and deepened feminism.

SEXISM IS GOING, GOING, GONE

Why is sexism going, going gone? Why are we going to see the beginning of the end, of all-male panels and male-dominated world leadership? The answer lies in demographics. Generation Libra, born with Uranus or Pluto in Libra, are now the movers and shakers in politics and business. They came into the world in the Seventies and they are here to overturn sexism. These are all the world leaders from the G20 Summit. Blue tie, blue tie, blue tie, grey tie, blue tie, brown tie. 2017 is Goodbye to Ties.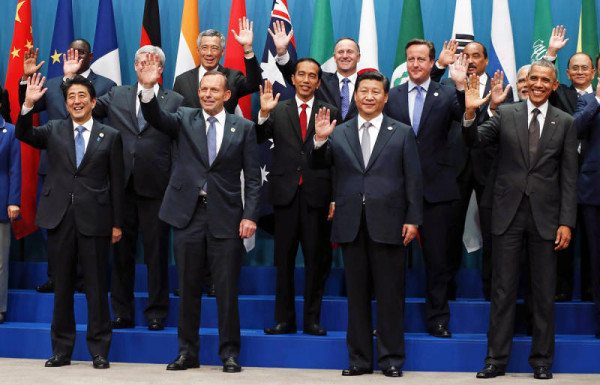 GAY, LESBIAN AND TRANSGENDER EQUALITY

As I write this on 29th August 2016, Australians churning about the unfairness of gay, lesbian and transgender people having to wait for equal marriage laws. One look at the Australian horoscope and you just know it's going to happen – sooner and easier than anyone thought. The Australian example is just one. If you are gay, lesbian or transgender this will not be without a fight – but the odds are on your side for the first time in 12 long years.
THE NATURAL RELATIONSHIP CURVE – JUPITER THROUGH LIBRA AND SCORPIO IN 2018
There is a natural relationship curve in astrology which may affect you, or the people you know. The Seventh House of marriage and commitment is ruled by Libra, as we've just recapped. What happens when Jupiter finally exits Libra and moves into Scorpio on October 10th 2017 is exciting, because it follows a natural upward swing, into property and finance – between couples. If you fall in love over the Jupiter in Libra cycle, and you have personal birth chart factors there, then it may mean marriage by 2018, as Jupiter goes through your Eighth House. How can you tell? Scorpio factors as well, will do it for you!
It works the other way too. If you are in a bad marriage or dead relationship and want out, but have not found the right time or place to do it, then Jupiter in Libra will help you with either successful counselling, or an amicable split, by October 10th 2017. After that date, whatever issues you may have had about the house, money, possessions or apartment can be usefully resolved, as Jupiter the problem-solver moves through the Eighth House. And that's how astrology works!
I'll talk more about Jupiter in Scorpio in a podcast for Premium Members.