In September 2017 everyone is saying goodbye to the Cassini and Saturn experiment. In your horoscope, Saturn is also on the way out of Sagittarius. On a global level many of the predictions you read about below (first published here on 8th September 2015) have come to pass. Saturn, Cassini and Grand Finale astrology is about taking a deep breath as we watch Saturn slowly pass out of this sign. We're still in the waiting room but this is Saturn's last hurrah in Sagittarius as Cassini also exits.
Sagittarius rules foreign people and places, travel, immigration, religion, publishing, the worldwide web itself – and globalisation. Saturn rules fear, obstacles, delays, thwarted process and often – sad, serious, stuck situations.
Do You Have Sagittarius Factors?
If you have Sagittarius factors in your chart then Saturn, Cassini and the Grand Finale of this cycle suggests you have spent 2016-2017 dealing with anything from issues about your citizenship, to questions about foreign people and foreign belief systems. Perhaps terrorism has touched your life through six degrees or (I hope not) directly. If you study or work in a university, then funding cuts may have affected you. This has been a hard, hard cycle – but we really are proceeding towards a Saturn Grand Finale!
Saturn entered Sagittarius, the sign which rules travel, airlines, space travel, religion, the internet and universities on September 18th, 2015. The cycle runs until December 21st 2017 and so now, in September 2017, we are are seeing Saturn, Cassini and Grand Finale Astrology come to pass – three more months to go!
True Predictions from 2015
Here are five astrological predictions which you first read here back on 8th September 2015.
Astrology is about knowing what not to do. Saturn is about accepting unavoidable realities and inevitable consequences – and then working with them. You never blindly stumble into any big, new decisions about travel, religion, the internet, airlines, space travel, religion when this cycle occurs.
As a general rule, who/what appears right on the start of any new Saturn cycle is usually a good indicator of what to examine more carefully. Research more thoroughly. Concorde was being funded, to fly again (for special events) just as Saturn went into Sagittarius. Anyone investing in Concorde in September 2015 should look into that decision very deeply in 2016 and 2017.
ONE – THREE YEARS OF NEW FLIGHT AND AIRLINE CHALLENGES

On 9th November 2014 you read dated forecasts about the new flight and airline challenges in 2015. This cycle continues in 2016 and 2017.
Back on 9th November 2014, you read on this website – "Saturn in Sagittarius will ground aeroplanes and spacecraft in 2015, on or within 48 hours of these dates, when we see important astrological aspects in that sign. Mars in Gemini opposite Saturn in Sagittarius, Friday 15th May, 2015." Here is another striking Saturn in Sagittarius event which took place on May 17th 2015, just two days wide of the original prediction you read here, back on 9th November 2014, six months earlier.
On May 17th 2015, CNN reported that hacker Chris Roberts had told the FBI he had successfully hacked into aircraft computer systems.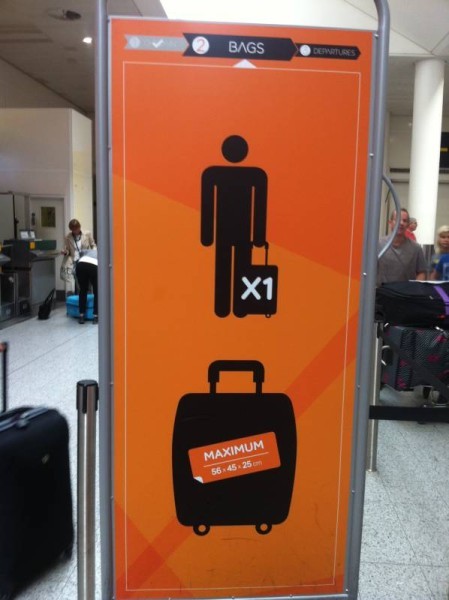 MORE TRUE AIRLINE CRISIS PREDICTIONS FROM 2014

More dates in the Saturn in Sagittarius cycle, predicted back in November 2014, have already tallied with major airline and flight headlines. What happened when the Sun in Gemini stood opposite Saturn in Sagittarius Saturday 23rd May? On 23rd May, a Singapore Airlines Airbus lost power between Singapore and Shanghai. Two days later on Monday 25th May four international flights in New York and New Jersey were the subject of anonymous telephone threats. US military jets escorted an Air France flight into New York City (The Guardian).
Then there was the Full Planting Moon on Tuesday 2nd June, when the Moon in Sagittarius stood opposite the Sun in Gemini. Unusually, a Qantas flight from Melbourne to Los Angeles made an emergency landing in Sydney. Across America, all United flights were grounded on Tuesday 2nd June too, as reported in Time magazine.
Another date mentioned in the November 2014 prediction? Monday 4th May. On Tuesday 5th May, the world heard that the Germanwings pilot suspected of deliberately crashing a plane into the French Alps had practised a descent on a previous flight on the same day (ABC News). FLYING IN 2017 – DATES TO WATCH
Mercury Retrograde is in Sagittarius again, November 15th 2017 through December 20th, 2017 – the end of the Saturn cycle.
September 18th 2015 to December 20th 2017 sees the most serious crisis in 29 years for airlines and the travel industry, as hacking, airline closure, industrial action, fuel price rises and technical failure link to Saturn's cycle.
TWO – THE END OF FREE TRAVEL WITHIN EUROPE
This is an old prediction about a Brexit which came true, from 2015 – The Schengen Agreement which means 26 European countries have no passport or border control will transform or be scrapped. Why? It came in on 14th June 1985 with horoscope factors in Sagittarius and Gemini which will be hit by Saturn. But wait. There's more. Britain will leave the European Union by December 20th 2017. Greece will also leave the European Union by 2017.
Who is affected most by the end of 'free and Easyjet' travel within Europe? People born in the 'Sagittarius' generations. The days of hopping on a bus, cheap plane or Eurostar without border controls are over.
THE URANUS IN SAGITTARIUS GENERATION
February 18th 1981 to March 20th 1981
November 17th 1981 to February 14th 1988
May 27th 1988 to December 2nd 1988
THE NEPTUNE IN SAGITTARIUS GENERATION
January 4th 1970 to May 2nd 1970
November 6th 1970 to January 18th 1984
June 22nd 1984 to November 21st 1984
THE PLUTO IN SAGITTARIUS GENERATION
January 16th 1995 to April 20th 1995
April 20th 1995 to November 10th 1995
November 10th 1995 to January 25th 2008
THREE: THE NEW HOLY WAR
Sagittarius rules religion. We are going to see a revival of the old Holy War between Christianity and Islam on a serious new scale. In fact, when Pluto was in Sagittarius centuries ago, Jesus was baptized by John the Baptist and crucified. It was on this same cycle that we hit the 9/11 terrorist attacks. (Data by Raymond White, Madalyn Hillis-Dineen and Patricia White at Alabe). Saturn is now moving over the same position as Pluto in Sagittarius. The other Holy War which is back, in a major way, is science versus religion. The Neptune-Saturn squares trigger it.
The Science Versus Religion war will resume November 27th through December 4th 2015 and June-July 2016.
Pope Francis has Sagittarius patterns in his horoscope which will be triggered by Saturn in Sagittarius. As the cycle began he started his tour of Cuba and America. The Vatican will be powerfully affected by this new cycle.
In 2016 we are going to see Neptune in Pisces clash with Saturn in Sagittarius. Unfortunately cults are going to make headlines again. Is it a smart idea to be more sceptical, less blindly accepting, of cults now? Yes. Saturn in Sagittarius says 'Even if it doesn't call itself a cult – if it takes money from people – it may well be.' We are going to see serious, even sad consequences of the cult culture in 2016 unless we stop problems before they happen.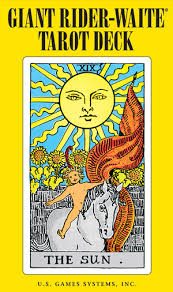 FOUR: UNIVERSITIES AND COLLEGES UNCOVERED AS TERRORIST CELLS

When Saturn was in Sagittarius in 1956, 1957, 1958 the world was shocked by The Cambridge Spies. Universities will once again play home to the new breed of terrorist, traitor and spy.
Between September 18th 2015 and December 20th 2017, colleges/universities will be revealed as terrorist havens.
FIVE: TOUGH TIMES FOR WIKIPEDIA AND AMAZON

Wikipedia launched on 15th January 2001 in the Pluto in Sagittarius cycle and so did Amazon's physical book sales (1995) and its Kindle launch (2007). They are both marketed at the 'Sagittarius' generations. Both will be hit hard.
Between September 18th 2015 and December 20th 2017, Wikipedia and Amazon will need to transform to survive. Cassini, Saturn, Grand Finale Astrology and Your Sagittarius Side
If you have factors in the last five degrees of Sagittarius – your personal birth chart shows 25, 26, 27, 28 or 29 Sagittarius placements – then September-December 2017 is also your personal 'grand finale' with issues about all the things this zodiac sign rules. Travel and travellers. Foreign places and foreign people. Religion and all belief systems. Education and academia. Publishing and the worldwide web. Give yourself time and space to deal with the last few months of the cycle as the planet of fear, rigid response, brick walls and hard times, slowly moves out of this sign.
I hope you've found it interesting to see predictions from 2015 about 2016 and 2017 and seen for yourself how this cycle has worked. Saturn transits always teach us something and the harder it is to learn, the more valuable it becomes later on. In fact, what you were forced to learn the hard way on this cycle will stand you in good stead for future plans and projects for some years to come.
Just one last word – this isn't over yet! Cassini, Saturn and the Grand Finale are powerful reminders that Saturn is caught in change, but as this slow-moving planet finally moves out of Sagittarius he has a few grinding statements for us, before we can finally shut the door in December 2017. By Christmas, Saturn will be in Capricorn and that's a whole different story again. You can talk to me on Twitter about the changeover right now @jessicacadams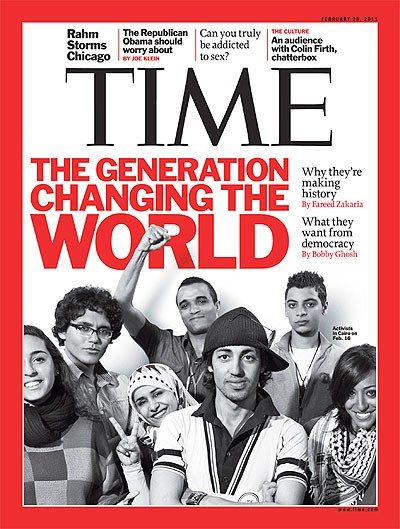 Lead photograph: Artist's concept of the Cassini spacecraft at Saturn. Credit: NASA/JPL-Caltech