The Capricorn Effect
In this special two-part series I will look at The Capricorn Effect between December 2017 and December 2020 as your horoscope is affected by Saturn, Pluto, the South Node, Ceres and Jupiter in Capricorn. As Capricorn rules governments and business, and the American and North Korea astrology charts are hit hard, we'll see crisis – then huge change and improvement – in 2020.
The road to 2020 is challenging for all of us. In part one of The Capricorn Effect I will look at how your zodiac sign is affected and – for Premium Members – how your personal birth horoscope is affected, too.
Do You Have Horoscope Factors in Capricorn?
In the Natural House system which I use for your personal birth chart (if you are a Premium Member) any Capricorn horoscope factors you might have are always in the Tenth House and if you have any planet, asteroid, point or angle in Capricorn then it will show your feelings about success and status. Your profession, vocation, career or calling in life. These are all ruled by the Tenth House.
Bigger changes will have a ripple effect on your own career. If you have anything in your personal birth chart in Capricorn, then 2018-2020 will put your ambitions to the test, challenge you to rethink your career and ultimately reward you (in 2020) with an opportunity that can only come every 12 years. Capricorn rules mountainous ambition. With personal chart factors here you climb to the top – from December 2017 to December 2020 you will see your career deconstructed and reconstructed. If you have Capricorn factors at 0, 1 ,2 ,3 ,4 you will be first to experience this in December 2017 or January 2018. You may change your profession dramatically within three years or even your whole attitude towards success.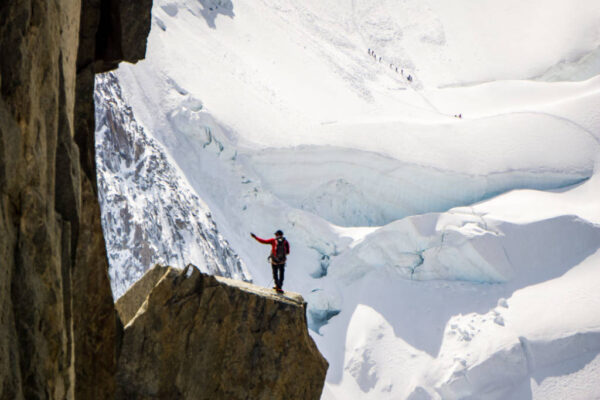 The Capricorn Effect and the New World
In this special feature about Saturn and Pluto in Capricorn I will look at the major dates and 'weather' to hit your own birth chart and life, which will affect you, if you have factors in that zodiac sign, or know people who do. I will also look at the general ripples which are going to reach you from the people at the top – and that will most certainly include Trump, Merkel, Putin, the Royal Family and other leaders who are on the world stage as I write this in December 2017. Of course, there will be more by 2020.
Entire countries will be affected, like Greece – and her leaders – as the European Union is swept up in the Capricorn Effect. We are going to see many leaders on top of the mountain fall. In fact January 2020 will be like an earthquake.
How Your Sign is affected in 2018, 2019, 2020
Which area of your life will be given a workout and then a transformation over the next three years? Remember, this long story in your life will peak and bring great, permanent changes in 2020.
ARIES – Career, status, ambition, mission, position.
TAURUS – Foreign people and places, foreign projects and plans, regional and cultural differences.
GEMINI – Finance, property, business, charity, valuable possessions, taxes, shares.
CANCER – Wife, husband, former partner, girlfriend, boyfriend, professional partner.
LEO – Body, workload, lifestyle, duty, service, health, fitness.
VIRGO – Pregnancy, babies, children, sex, young adults, teenagers.
LIBRA – House, apartment, land, family, household, home town, homeland.
SCORPIO – Worldwide web, publishing, multimedia, education, communication.
SAGITTARIUS – Finance, salary, banking, taxation, business, charity, property.
CAPRICORN – Appearance, profile, reputation, identity, name, image, brand.
AQUARIUS – Secrets, confidential subjects, classified information, the occult, psychology.
PISCES – Groups, Facebook, friendship, associations, clubs, teams, networks, circles.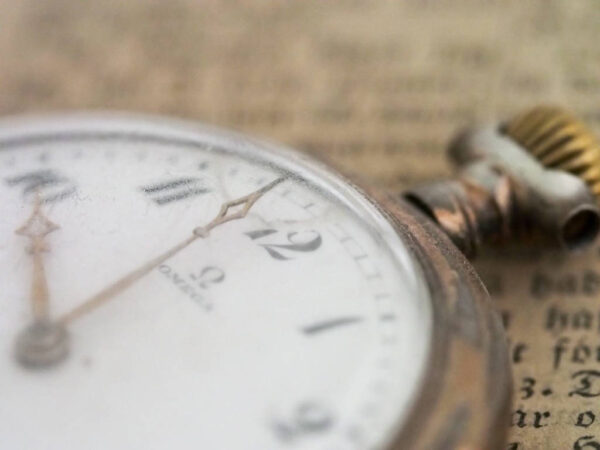 Are You Affected by Saturn, Ceres, Jupiter and Pluto in Capricorn?
Let's say you are a Capricorn. You were born with the Sun in Capricorn. (Alternatively, you may know a Capricorn.) Whenever these slow-moving outer planets like Ceres meet your Sun, landing at the same spot the Sun occupied when you were born – your place in the world is affected. And your place in the world is really in a particular career, field, profession, vocation or calling if you are a Sun Capricorn, because your Sun is in the Tenth House, using the Natural House system.
You identify with your business card or title. Quite probably with your company or institution. You shine when you stand out within it, whatever it might be. It is probably pyramid-shaped or hierarchical. It is a mountain to climb. When you are promoted inside it, or gain other special treatment or attention, you shine. You dazzle. You glitter like gold. This is what the Sun does in your chart when you 'do' the Sun.
Losing your job, being demoted or otherwise suffering in your profession can hit you very hard, because it affects your self-esteem, self-confidence and pride far more than the other 11 zodiac signs. That's what happens when you're a Sun Capricorn. Similarly, being promoted or given a highly responsible new position, can feel like a concrete crown. You need it (and want it) but it weighs a ton.
Writing in The Cosmic Loom, Dennis Elwell noted, "Saturn-ruled Capricorn makes for self-containment in its various guises, a well-defined identity. A keyword for this sign is 'distinction', with its double meaning of being both differentiated and distinguished. For Capricorn also signifies all the tokens or confirmations of identity, like status, honours, promotion and so forth."
Now, let's consider the global trends of 2018, 2019, 2020 when we are going to see so many climb-downs by executives; so many mergers; so many takeovers and dramas. What happens when your company, department, industry, profession or organization is absorbed by another – or vanishes? What happens on the big Saturn in Capricorn restructure? This is the great test of Saturn and Ceres in Capricorn, as they pass over your Sun. Saturn is associated with tests of patience and trials of all kinds. Are you actually your business card after all? Are you your high-status marriage? Capricorn is the mountain goat who can also operate as a social mountaineer, artfully clambering up the slopes towards the next class up; the next income bracket up; the next neighbourhood up. If you can identify with that, then you're going to be tested.
Saturn always asks 'How much do you really want this?' and that is the case here. Ceres is about making deals with other people, but often with God. This is the Kate Bush song, Running Up That Hill, which claims 'If I only could, I'd make a deal with God, and get him to swap our places.' You are bound to experience this in the most intensely personal way in November 2019 through January 2020 as Ceres conjuncts your Capricorn Sun.
This seems very likely to be about your vocation or role, just because the various corporations in your country and world will be going through crises around this time, and also negotiating their own terms with God. You may find that you are asked to be part of a reshuffle, for example, which affects your entire identity and image. This can happen if you are moved up, as well as sideways. What we're going to see here is a domino effect, as one skyscraper affects another, across the rooftops, right across the world. It will get you, right where you live, in your office window. Then, as 2020 rolls on, the mighty Jupiter-Pluto conjunctions in Capricorn will help you to get up where you belong – at the same time, helping raise your entire chosen field, profession or industry higher. As always, if a path was never really right for you, it may disappear. You may decide to leave it, or that pathway may shut, making it necessary to find another.
These patterns seem profoundly fated to an astrologer's eyes. First, the tests and trials of Saturn in Capricorn, then the change in the balance of power that comes with Ceres and Pluto in Capricorn, making patterns in January 2020. Then, the restructure, repair, reform and renewal of Jupiter and Pluto in Capricorn together, for the rest of 2020 as a whole. It's a story. If you have Capricorn factors, or actually are a Capricorn, then it's also your life story too. The specifics – the dates you are affected – and the shape of it all – will be decided by the patterns in your chart at the time.
I'll give you an example of this. If you were born on, or close to, 1st January (New Year's Day) then when Jupiter and the South Node conjunct your natal Capricorn Sun around your birthday (let's say December 31st, January 1st, January 2nd) in 2020, you will be given an opportunity to expand and improve your career, partly based on what professional tests you experienced in March, April, May and/or December 2018.
Space does not allow for me to go into detail about each and every Capricorn birthday, and I do have a long waiting list of questions and comments – but please know that if you are a Premium Member, then your extended weekly forecast will carry all the dates and specific details, as they happen – so you can check your own personal birth horoscope in real time.

Buckingham Palace, Westminster, the White House in January 2020
Pluto rules transformation and a deep, permanent change in the balance of power and he has already been in Capricorn and your Tenth House of achievement since 26th January 2008. This is the case no matter what your zodiac sign is, or what your personal chart is like. There is always a change in the endless world game of control and status, when Pluto comes along and it always has a domino effect on your job, or the job of someone close to you. It usually begins right at the top. There is a shift at Buckingham Palace, Westminster, the White House and so on – and a knock-on effect which has an impact on your own situation.
Pluto takes away power and then redistributes it. People who had no power before, find they acquire it. Those who dominated, lose that dominance.
When I look back at my career before 2008 I can see I was writing and editing books for Penguin for a brilliant publisher. Penguin has since been merged with Random House. A deep change in the balance of power in the publishing industry. My old editor at HarperCollins has gone. The arrival of Amazon as a publisher has transformed the way I release my books. Thanks to my wonderful friends and colleagues at Asporea, this website has expanded and grown.
What's your story? Because you – or those around you – will see life-changing career transformation by 2020.
How has the deep transformation in the balance of power, affected you? Given that Capricorn rules the business world, the public service/civil service and government, you will have either been directly affected by Pluto in Capricorn since 2008, or by six degrees of separation. Your career, or that of someone close, will have been on shifting sand.
Since January 26th 2008 when Pluto – the transformer – first moved into Capricorn and the Tenth House of your own personal chart, we have seen the following outcomes in America, Australia and Great Britain alone: I would guess that at least one of these has influenced the conditions that surround your chosen field, if not that of someone close. Often, the results have empowered those who historically had no power at all.
The first black first family in the previously all-white White House.
A Watergate-style enquiry into the current President's ties with Russia.
The arrival of the first woman to ever gain a multi-million vote majority in an American presidential race.
The debut of a middle-class woman as wife of the future King and Head of the Commonwealth.
The departure of Britain from the European Union.
The resignation of a British Prime Minister.
The arrival and replacement of the first Australian female Prime Minister.
The arrival of a London mayor from a non-white, working-class background.
Status Shift, Social Shift – How Pluto in Capricorn Works
These examples of dramatic changes in the world, above, give you some idea of where the power has shifted to in the world, in the last eight or nine years, as I sit at my table writing this in December 2017. You no longer have to be white to be in the White House, for a start. And – thanks to Mueller and his investigations, it seems Russia may be secretly more powerful than anyone thought, in global politics. This brings in questions about the world order, which is a typical Capricorn concern. Who or what is actually in charge?
What else took place, over the last eight or nine years that Pluto was in his new sign of Capricorn? Well, women are now serious players in global politics. The middle-classes are now free to rise and rise in the ranks of royalty, as Kate Middleton and Meghan Markle have both shown. Europe is no longer the major player it once was and anyone opposing Brexit, from former Prime Minister David Cameron to current (in December 2017) Prime Minister Theresa May is also meeting with furious opposition. Cameron stepped down. As I write this in December 2017, May's job is under threat.
Meanwhile in Australia, the current Prime Minister Malcolm Turnbull is a Republican who once campaigned to separate his country from the Monarchy. As Pluto is in Capricorn until November 19th 2024, Australia may yet remove some of the power of the House of Windsor and the Commonwealth too.
Since 2008 we have also seen the social status of gay, lesbian and transgender people rise, thanks to the legalization of equal marriage. This is a classic example of a Pluto transformation – deep, permanent, profound – which has slowly but surely appeared since his arrival in Capricorn. In so many different ways this has also crept into your own world, no matter if it's a woman who just became your boss, or a gay man who just invited you to a high society wedding. When you think about the lack of power which has plagued women, people of colour, gay men, transgender people, lesbian women throughout the 20th century, the massive, rapid empowerment since Pluto entered Capricorn in 2008 is pretty persuasive evidence for astrology. Status shift. Social shift.
How the Historic Capricorn Effect on 12th January 2020 Will Change the World
We have an exact line-up of Saturn, Pluto, Ceres and Mercury at 22 Capricorn on 12th January 2020 which signals an unforgettable drama in the power-shift cycle. Ceres rules necessary compromise and deal-making. She's actually Pluto's equal in astronomy. Saturn is tough reality checks. Mercury rules the news of the day. So – starting on December 21st 2017, and peaking in major corporate or government headlines close to 12th January 2020, you will see the difficult, historic shift between the old world and the new world of 2020. The other astonishing thing about January 2020 is that we find Jupiter exactly conjunct the South Node at 8 Capricorn. These are two unusual 'clusters' in the same zodiac sign, both taking place in the same month.
As 2020 draws closer, keep an eye on the usual round of retirements, corporate announcements, resignations, promotions, appointments and the rest – which will typically reach you from November 2019, into December and then onto January of the landmark new year. We always have that kind of movement as the year ends, and the new year begins, but as you approach 2020 it's going to have a striking and substantial effect on your career as a whole, or that of someone close. It's more than the usual empty desk drawer, or signature on a contract. It's going to change your professional world, for at least 12 months, maybe more. The depth to which this happens depends on your personal chart, but even if the transits of Saturn, the South Node and the rest don't hit anything for you specifically, in a general way, the big ripple effect of the new hirings and firings, closures, mergers and launches of January 2020 is going to reach your industry, field or business eventually.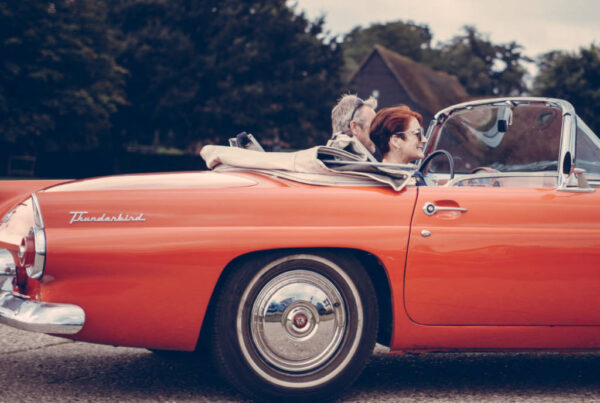 Old Age, Retirement, Pensions and 2020
Margaret Hone published her classic book, The Modern Text-Book of Astrology, in 1951. She associated Capricorn with old age, with politicians, with civil servants and business. Capricorn is the mountain goat who climbs to the top, in her book, but also – interestingly – she writes, "In the countries where astrology must have begun, the goat is a domestic animal, a sad-looking creature kept to provide milk. It is seen limited to the sphere of activity by the rope to which it is tied. If free, it is stopped from making its way through the surrounding hedges of its field by the wooden cross bars on its neck…He never ceases his efforts to "get somewhere" but actually goes round the same stake on the same rope for ever."
This brings in questions about old age, retirement and pensions and the part they play in the mountain that the goats must climb. Astrology does not operate in isolation and you have to read other cycles to get the full picture. The whole time that we are experiencing this severe life exam for corporate and government types, Uranus (the revolution) is in Taurus (banks).
This cycle runs alongside the Capricorn Effect planets, starting on May 16th 2018 and running until April 26th, 2026. You can also see why Taurus, with its rulership of inherited wealth, inherited property and also legal tax avoidance is a zodiac sign to watch from 2018-2026. The transit of Uranus with all its radical change and upheaval, through Taurus, will frequently be shocking and ultimately revolutionise inheritance and taxation.
This goes beyond the scandal of the Panama Papers and other hacked information about tax avoidance by the rich and powerful. You have to remember that Uranus (rebellion) in Taurus (money) will slowly oppose the Scorpio planets of billions of people as he passes through, from 2018 to 2026. You may have Uranus, Neptune or Pluto in Scorpio, for example. Well – that's really about the banks, for you, and Uranus is likely to overturn the old banking system. This takes us into tax havens, but also into the murky world of money laundering – which is just starting to show on the world radar in December 2017 as I write this. Beyond the basic criminality of some banks, Uranus in Taurus is also likely to show us the corruption of big-money donation to political parties.
A lot of people see Uranus, with all his shock and upheaval, as a terrifying prospect when he enters Taurus. Actually, Uranus transits can sometimes wake us up, as well as shake us up. We are never woken up without good reason and the smart money is on people who realise this. When an old global system has to go – it has to go!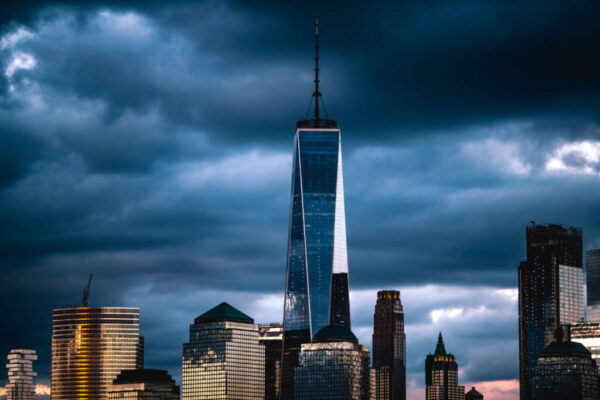 The System, The Establishment and The Capricorn Effect
The mountain of old astrology is the high-rise headquarters of a corporation today. It is Goldman Sachs. Will Goldman Sachs survive 2017-2020 in the same shape? Absolutely not, according to the company horoscope. Capricorn is symbolically their New York skyscraper – but it is also the penthouse suite in any tower, the better to house the people who have made it to the top. In any hierarchical structure, based on a pyramid shape (like a mountain) there is a well-worn path to success and it involves going in on the ground floor and ending up on the top floor. You typically have to be old – mature – to get the wealth and status you deserve. There are no short-cuts unless you are born into white male privilege and given a leg-up by the system. The tower itself is usually part of a structure that began in infancy. Baby boys have their names put down for Eton by their fathers or grandfathers. The gateway from Eton to Oxford is assured, and then onto Westminster. Your local politician, if you are British, may be part of that system. There are other systems in other countries.
I mentioned Uranus in Taurus and the money revolution to come. I am sure you know the Wall Street charting bull sculpture and the defiant little girl who suddenly appeared in front of it, with her hands on her hips. She is a symbol of women everywhere, who are not paid the same money, for the same work, as men. She is also a symbol of what is to come, as the boys' club of global banking is doomed, by 2020. Remember those Wall Street protests? This will go way beyond.
How The Capricorn Effect Hits Your Career
Capricorn is symbolically white, male and wears an old school tie. It's the man at the top, in the global success and status system. Ruled by Saturn itself, that symbol of permanence, noting much changes in the world establishment, or so the story goes. It is about both David Cameron and Boris Johnson effectively running London, for a time. Capricorn is about high places – penthouse suite or high-rise corporate headquarters a building with a glass ceiling. Women bang their heads on it, all the time – or they used to. Now that we are halfway through the Pluto in Capricorn cycle, the ceiling (as Hillary Clinton illustrated in her campaign) is shattering at last. By the time your career has been directly or indirectly affected by not only Saturn, but also Pluto, Jupiter and Ceres in Capricorn – in 2020 – you may have a restructure of your restructure.
The natural 'climb' of the corporate and political world is to start young, stay in the system, work the system, and end up with a top job, retirement package and the kind of family life, status, house and wealth that lets you and everybody else know you've made it. The climb is usually helped by a shove at the start – being white, male and from a privileged background helps. If this sounds like your company or department, then you'll see the climate change from December 2017. The system? The establishment? Well, goodbye to all that. The historic line-up in Capricorn means all this will be put to an extremely hard test, and by 2020 the stage will be set for the new world. Not only because of Saturn, but Pluto too. Whatever/whomever unfairly dominates on a Pluto cycle, always meets a downfall in the end. It's one of the rules of the cycle. If you have someone at work who takes over or is over-controlling, Pluto and Saturn will intensify the situation for a time, but history and astrology tell us, these people never last. They surrender, depart or even leave the planet.
How 12th January 2020 Brings in a New Deal for the New World
When Pluto, Saturn, Ceres and Mercury line up on 12th January 2020 it will be the beginning of the end for this way of working and living. It will not arrive suddenly, it will arrive naturally and organically, after a very difficult two years, as 2018 and 2019 brings us Saturn's hard realities and Pluto's powerful changes. The other reason 12th January 2020 rings loud bells for your horoscope – and the world's – is the exact line-up of Jupiter at 8 Capricorn and the South Node at 8 Capricorn, from January 7th to 11th. This is the preceding week.
Jupiter is a welcome sight in this pile-up of such intense, relentless, astrological patterns. Thus, there is hope. In the middle of all the intensity on 12th January 2020 – the emotion, the tough reality checks and the drama for all those politicians and business people – there is a better future waiting.
You are going to hear a lot about Saturn in Capricorn, by himself, but he is just part of a larger pattern of welcome and overdue improvement, specifically in the field of corporate and government life, but also in terms of your own career, because you will be affected, one through six degrees of separation – or in a personal way.
It begins with a hard reality check, especially in January 2018 when we have a smaller line-up in Capricorn. You will have to deal with the way life is, not the way you would wish it to be. Yet – building slowly over three years, in the area of life most affected (according to your zodiac sign) you will see a detox, and then a healing – and then a supercharged new start.
Of course, Pluto continues in Capricorn. He will not leave until November 19th 2024. Even after the drama of 12th January 2020 we have more planet-altering patterns on the way. Jupiter the master of solutions and grand cures will meet Pluto in Capricorn in March and April 2020, so it is easy to see that January will bring a crisis and a compromise for big business, government and royalty around the world, followed by a necessary clean-up and repair job, a few months later. Remember this in December 2017, January 2018, when life may seem tough.
It's a process!
Thus, we all proceed to March 29th through April 6th, 2020, when Jupiter at 24 Capricorn will conjunct Pluto at 24 Capricorn and the renovation and restructuring is done, in the most spectacular way. Anyone left standing at the top of their high-rise, skyscraper, tower or palace after January 2020 will deserve to be there. Anyone replacing those who fell, will be here to bring about welcome change in these old structures of class, society, status and power. These two players are together again at 24 Capricorn from June 23rd 2020 to July 1st, then from July 6th to 9th they both stand at 23 Capricorn. The final Jupiter-Pluto pattern unfolds in 2020 for the last time in the sign of government, business and royalty at 22 Capricorn from November 8th to 13th.
Again, if you have Capricorn factors in the Tenth House of your personal birth chart, you are going to gain. This is especially true if you have Capricorn factors at the degrees where Jupiter and Pluto will line up in 2020. Skyrocketing success is very likely if you have done the work. Awards, promotions, prestigious new roles – all could be yours.
Do You Have Capricorn Factors at 22, 23, 24?
Pluto and Jupiter conjunct at 24 Capricorn in April, June then 23 Capricorn in July, then 22 Capricorn in November.
Even if you have Capricorn factors away from these degrees, when Jupiter (opportunity, solutions, expansion, growth, improvement) passes over the exact degree of your planet, asteroid, point or angle – you are going to see a door open into a better professional future, that can only open every 12 years. This will be all the more rewarding, because you will have seen particular ambitions put to the test, leading up to 2020, and been asked by Destiny to either deeply commit to what you want, or to walk away in search of something new. Another project. Another job. Maybe another career. In all cases, no matter what you have in Capricorn, and at what degree – 2020 is the big resolution year.
Global Brands and Household Names in 2020 – What Changes?
For specifics, let's see what's being triggered worldwide which may have a ripple effect on you. What we are looking for here is any agreement, institution or family which has factors at Capricorn 8, 22, 23, 24. It may be that your profession is strongly affected by Canadian-Mexican-American trade, for example, because the chart for their old free trade agreement is well and truly hit. Perhaps you are affected by the House of Windsor, even indirectly. These are just two examples of a number of historic entities which have factors at Capricorn 8, 22, 23, 24 and will be swept into the January 2020 transformation. Should you have Capricorn 8, 22, 23, 24 factors as well, then your career, status, success, vocation or calling will be profoundly affected. I will go into the 'what' of that in a moment as you need to read what the best astrologers have been writing about Saturn, Pluto, Ceres, the South Node and Jupiter over the years, to get the full measure of what is in store. You can allow one degree's difference (orb) either side, so if you have Capricorn factors at 7, 9, 21, 24, 25 you will also feel the impact of the cycles.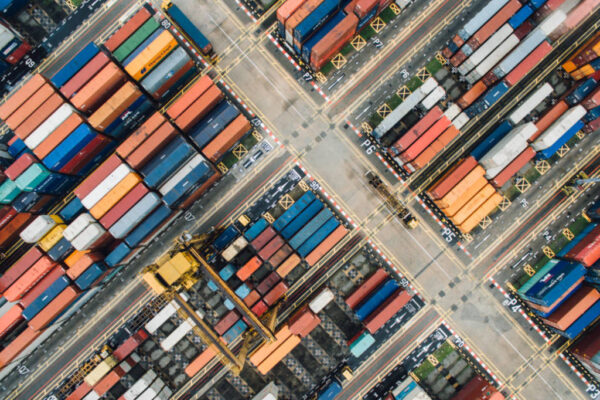 Canada, Mexico and American Trade
Nothing comes from nothing in astrology and the big shift with American trade begins almost a year before January 2020's dramas. There will be a sweeping transformation of trade between Canada, Mexico and America, starting when South Node (karma, repetition, the past) at 23 Capricorn aligns exactly with Pluto in Capricorn at 23 degrees, between March 31st and April 5th, 2019.
Astrology is about history. Uranus, the planet of freedom, stood at 23 Capricorn, the zodiac sign of business and government, between January 25th and February 11th, 1994 and was back there from July 27th to August 23rd 1994. The final pass came at the end of that year, when Uranus was at 23 Capricorn for the last time between November 9th and December 4th.
The North American Free Trade Agreement with Canada and Mexico (NAFTA) came into effect in 1994. It's an exact fit for the Uranus in Capricorn cycle then, as free is a key word for Uranus and trade is a key word for Capricorn. Business between these nations will change dramatically, in 2019, thanks to leadership reshuffles or shifts in agreement (Pluto), in the first week of April 2019, with the second critical chapter in January 2020. This is going to affect your job, income or home if you are in America, Mexico, Canada and by degrees of separation, in other countries.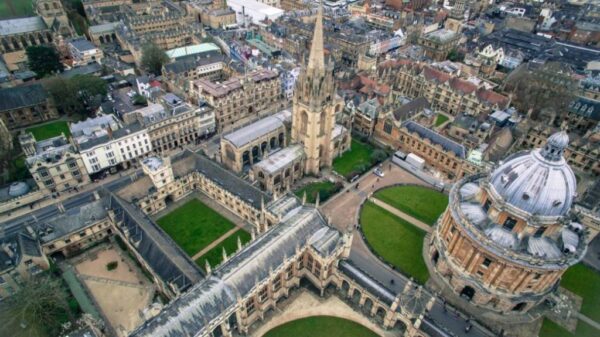 Education – Eton, Harrow, Oxford and Cambridge
Are you a teacher or do you know someone who is? Are you a student or do you know someone who is? The public school system in Britain is a good example of a Capricorn institution which will be utterly changed by the line-up of Saturn, Pluto, Ceres and Mercury in Capricorn in January 2020, although the transformation may begin in 2018 or 2019. Why these establishments? Because they are part of the establishment! This is where white male privilege lives – the kind that produced David Cameron and Boris Johnson in the Conservative Party.
Generation Capricorn, the Harry Potter fans who are so passionate about Potter's Hogwarts and its house system, will be most affected. This generation understands class, and hierarchy, thanks to J.K. Rowling, whose stories have spoken directly to them – even if their parents sent them to a non-fee paying school. Student life is at stake in 2018, 2019, 2020.
Paid education has always been the gateway to status, rank, privilege, success and High Society throughout the centuries. It is very unlikely that paid education is going to survive the slow tests and trials of both Saturn and Pluto in Capricorn. More so, because we have important cycles in Sagittarius and Gemini (which both rule education) alongside Capricorn.
When will the changes begin? When Jupiter goes into Sagittarius, the sign which rules higher education and universities. This will take place from November 9th 2018 until December 2nd 2019. This general theme of review and reform, continues when the North Node goes into Gemini (schools) and the South Node goes into Sagittarius (academia) on May 6th 2020 – complete by January 18th 2022, when the Nodes change signs.
Knighthoods, Honours and the House of Lords
Rather like paid education (privileged education) you can see why Capricorn is associated with the honours system, knighthoods and also the House of Lords in Westminster. This is also a sitting duck for the onslaught of Saturn, Ceres and Pluto in Capricorn, as these are surely symbols of the establishment which are going to be put to the test. Normally a Saturn transit like this would come and go, as it happens every 29 years, but the presence of Pluto and Ceres too is strictly a one-off and as it is about a transformation in the balance of power, and a change in the controls, we are bound to see these reformed after a crisis by 2020.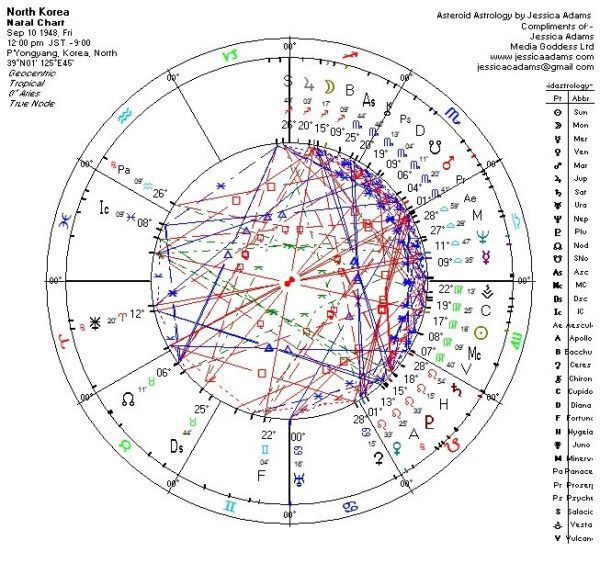 North Korea and Kim Jong-il

The other key event of 1994 which will come back to us in April 2019, with a second 'bounce' in January 2020, is the death of North Korean President Kim Il-sung to be replaced by his son Kim Jong-il. Again, that was a classic Uranus in Capricorn milestone, as the old North Korean establishment, headed by a suitably old man, was replaced by a new establishment and a young, ambitious face. In 1994, Neptune stood at 22 Capricorn and Uranus stood at 22 Capricorn, too.
If you want to know when The Capricorn Effect begins for North Korea, look no further than the country's horoscope (above) which shows Uranus at 0 Cancer. We are going to see Saturn oppose this from 0 Capricorn within days of this feature appearing on December 20th 2017. That's a crisis.
As astrologers, 1994 gives us all the clues we need in this next prediction about North Korea. There is a change in the balance of power in April 2019, when Pluto and the South Node both move to 23 Capricorn, that will directly involve Kim Jong-il, no doubt with nuclear-level importance. In January 2020 we see that exact line-up at 22 Capricorn by Ceres, Mercury, Saturn and Pluto – and the 23 Capricorn position of the Node and Pluto in April 2019 is so close too – that you can see the North Korea story evolving in two critical steps. It's all about Kim and the legacy of his father. He could easily be moved out of the picture by January 2020, or remain in power, but produce an heir and successor. This would suit the echoes of 1994 we are about to see.
How January 2020 Tests World Leaders
Saturn, Pluto, Ceres and Mercury line up in Capricorn in the same position on 12th January 2020 and transform business and political leadership across the world, as we see reshuffles, departures, appointments, resignations, demotions, coups, elections, promotions and the rest. We will all be affected. Let's take a closer look at the four planets involved, along with the sign.
Writing in Cosmos and Psyche, Richard Tarnas considers Saturn as follows –
'The principle of limit, structure, contraction, constraint, necessity, hard materiality, concrete manifestation; time, the past, tradition, age, maturity, mortality, the endings of things; gravity and gravitas, weightiness, that which burdens, binds, challenges, fortifies, deepens; the tendency to confine and constrict, to separate, to divide and define, to cut and shorten, to negate and oppose, to strengthen and forge through tension and resistance, to rigidify, to repress, to maintain a conservative and strict authority; to experience difficulty, decline, deprivation, defect and deficit, defeat, failure, loss, alienation; the labor of existence…'
He goes on to associate Saturn with suffering, old age and death – and as if that wasn't enough, pessimism, inferiority, inhibition, isolation, oppression and depression!
One really easy way to locate Saturn, is to think about your own horoscope by sign and house, Saturn shows you where you live with necessity, not choice. Where you are burdened. Where you have some of your most difficult life chapters.
If you consider all this, in the sign of Capricorn (the people at the top of society) alongside Pluto, which always brings a change in the balance of power, you can see why January 2020 brings a tough time of reckoning for our leaders around the world and for the institutions which surround them. It's actually not just the goats at the top. It's the goats in the middle and at the bottom as well. The entire system of government, monarchy, corporations, the United Nations, UNESCO, the European Union, the Commonwealth and so on.
January 2020, then, looks like it's going to be hard, heavy, challenging and difficult for everyone who has invested time, energy, money or trust in the system, or the establishment. Saturn is conjunct Pluto. That's big.
Donna Cunningham, writing in An Astrological Guide to Self-Awareness (CRCS 1978) believed that Saturn was about reaping what you have sown. "If you've sown and tilled things that are good for you, then Saturn brings a joyous harvest, and you are rewarded by getting what you richly deserve. If you've sown things that are harmful for you, then Saturn harvests that too. She continued, "Saturn transits force you to face up to reality…a jolt when you've been fooling yourself about the problems you face. But the positive side of this is that once you've finished emoting about the unfairness of reality and of Saturn, you can then get to work on establishing something more substantial and solid."
She had this to say about Pluto, exactly alongside Saturn in January 2020. "In a nuclear reaction, one kind of matter is transformed into another, and tremendous energy is released in the process. Pluto's transformations in our lives can be like this; and as in nuclear reactions, the released energy needs to be strictly channeled or it can run away with itself and create the havoc and destruction of a nuclear explosion."
This brings us back to the ultimate question about January 2020, which is the entire world order. The nuclear weapon hierarchy. This seems very far away to me, as I sit here on 17th December 2017 writing this feature, gazing at a beautiful sunset over the water in peaceful Tasmania. Yet – astrology is about truth, and the truth is – there are two very good reasons why Donna Cunningham's words are going to haunt us in 2020.