Horoscope Houses in Astrology
Welcome to a new series – Horoscope Houses in Astrology. I'll be going deeply into the meaning of each of the twelve houses for you, so that you can take your astrology further and understand your horoscope better.
The twelve houses in your horoscope – the twelve segments of the circle – describe all the departments of your life. Each one is ruled by a zodiac sign. If you happen to have your personal birth chart from me, as a Premium Member, you will see that some segments or houses in your own horoscope are full. Some are empty. It's the full houses that show you who you are and what is set to happen to you.
Using Horoscope Houses in Astrology in the Real World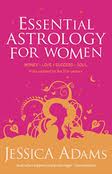 Astrology is like astronomy. It continually deals with new discoveries. In the real world, we update the meaning of the houses to cope with new technology. In the 19th century, for example, the Ninth House was about long journeys by sea. Today it is about the World Wide Web, as you 'travel' with a mouse in your hand, connecting on Skype.
Here is my guide to the twelve houses, based on my books Essential Astrology for Women (HarperCollins) and Handbag Horoscopes (Penguin). I am also going to refer you to some of my favourite books from other well-known astrologers, so that you can have second opinions on the houses. If you want to know more, please pick up my latest book, the #1 Amazon bestseller, 2020 Astrology. For now – here is Part One of a continuing series on Horoscope Houses.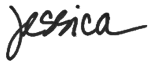 Horoscope Houses in Astrology and How They Predict Your Future
When astrologers see traffic (transits) in any of the 12 houses of your horoscope, they also see future events. This works for you, just based on your zodiac sign, also known as your Sun Sign. For that, professional astrologers use what is known as the Solar Sign house system.
When we are dealing with your personal birth chart, we find a different house system and start working with your time of birth, place of birth and date of birth. Both of them work well with stunning accuracy! But – your Sun Sign chart will show the headlines of your life, not the background story. Only your birth chart can do that. What follows can be used with any kind of horoscope you like. Let's decode it.
Are you a Premium Member? Check Your First House Now.
Perhaps you have a few factors in Aries in your First House. Maybe you have a lot. Or…none at all. This all says something about how you use your image, profile or 'brand' as part of your tool kit in life. You can check your chart now to see. For more information about how you deal with the 'Me, me, me' of Social Media, the planets, asteroids and so on, in Aries in the First House, will tell you. You can decode that on this website, just by looking them up.
[contentblock id=show-chart]
Horoscope Houses in Astrology – THE FIRST HOUSE The First House of the horoscope is ruled by Aries and Mars. This is where you thrust forward in life and push to the front. If you are ever on the cover of Vanity Fair, that's your First House. Your image. Harry Styles is 'doing' his First House here and strutting his stuff, deliberately sending a message about himself through his clothes, hair, attitude and body language. If you were in a band, we would say this was where you were behind the microphone, yet in front of the drummer and your guitarists.
Aries the Ram is an ancient symbol for that kind of fearless, upfront behaviour. You don't see a shy ram hiding under a tree. This is fierce, old-school masculine energy, even if you are a woman. Astrology is Roman (the kind we use today) and Mars, the planet which rules this house, was the favourite of all Rome's famous armies. He is the god of war who charges into battle with armour, equipment and attitude.
The Romans often won battles before they even had to show up, because the locals were terrified by their fearsome reputation. The Roman army was also clever in its use of 'accessories' like helmets and swords. It was all for show but it worked. From this we get the idea that the First House is about your image. I think we all know that Madonna isn't really like that in person – but she has learned to be that person, in public.

The First House and Appearances
It is amazing how hard your Twitter photograph can work for you, or your YouTube profile. You can be the real you, away from what you wear, and how you use your body language, and how you are profiled. Yet – undeniably – the First House is about 'front' and appearances.
Ruled by Aries, this house is about the ram butting heads with his rival rams. A great deal of this is based on show. All those phrases like 'walk your talk' and 'strut your stuff' are essentially about the First House in your horoscope. I mentioned the Roman army and their armour. That's your wardrobe. If you have a stellium in Aries in your natal chart (personal birth chart) with more than three horoscope factors in this sign, you will find that matters of image, reputation and profile become hugely important to who you are – and what happens to you.
When travelling or transiting horoscope factors go through Aries, you find yourself dealing with the worldwide web or multimedia, which carries the message about you. There will be issues about your body shape, size and condition, because that is how you present. There will be big questions about how you 'front up' to situations where you are meeting others for the first time, or thrusting yourself forward in the world.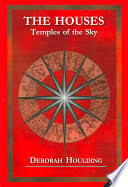 Writing in Horoscope Symbols (Whitford Press, 1981), Robert Hand describes the First House as 'personality' derived from persona, which is a Latin-Etruscan word for "mask". He points out, "The personality is the face we present to the world." The First House is associated with the face you show on Facebook, if you choose to use it – but also your portrait in oils, if it is ever painted. My friend Deborah Houlding, who runs the amazing Skyscript website, is also the author of The Houses – Temples of the Sky (The Wessex Astrologer, 2006). She references the 17th century author and astrologer William Lilly, who thought the First House was about "the form and shape of body." Thus, the horoscope factors you have in the First House, if any, have something to say about your height, weight and so on.
If you have Jupiter in Aries in the First House of your personal birth chart, for example, you may be fatter or taller than others, because Jupiter is the planet we associate with growth and expansion! My favourite book, solely on the houses, is The Twelve Houses by Howard Sasportas (Thorsons, 1985). He relates it to 'unique identity' and this is rather like the Roman soldier marching into battle with his characteristic uniform, flag, body language, gait and posture. Your First House describes how you project and push forward – as yourself and nobody else.
In some house systems, the Ascendant or Rising Sign begins the First House – it is on the first house cusp. In others, like the Natural House system, which I prefer to use – this angle actually goes into a house, or life department. There is a difference between the two and it comes down to the fact that the First House is always ruled by Mars and Aries, but the Ascendant or Rising Sign will be in any of the 12 zodiac signs at all. In other words, your First House shows how you push, charge, move to the front, present yourself, display yourself and take on the world – head-on. Mars was not the Roman god of war for nothing. If you have Aries factors in your chart (and particularly more than three, which is unusual in modern astrology) then you will invest a great deal of your time and energy into being upfront/fronting up. You may, for example, be a person who is all about his/her uniform – or the individual who is always front and centre, for whatever reason.