Ceres is the planet which rules compromise. Whenever you have a new Ceres cycle you end up having to 'trade' with other people, or just the world as a whole. Sharing can feel tough. It can be extremely emotional. But – a new world will come out of it. In this story, I'll look at how your sign is affected. And if you're a Premium Member, I'll look at your personal chart.

Ceres in Leo and Sharing Power
You're forced to give up some of your control so that others can have theirs. Occasionally this need to give way/give up/give in does not involve other human beings at all. It can feel like a message from the cosmos. You can no longer have it all your own way, on your own terms, doing what you always used to do. You simply must change. Essentially the first half of 2018 is about a power-sharing agreement with particular faces, or the world in general. You have to give in and give up – somewhat.
She was Pluto's mother-in-law so if you immediately expect there to be issues about people politics, you're right. (Pluto and Ceres ended up in a forced compromise and a new world was the result). I've been using Ceres, now a planet like Pluto, since 2006 in your predictions.
New Cycle! Your Big 2018 Compromise and Your Personal Birth Chart
If you have your personal birth chart from me as a Premium Member take a look at any factors you have in Leo at 12 to 29. If you have any planets, asteroids, points, angles or other horoscope placements in Leo in the Fifth House of your chart, then now through Thursday 28th June 2018 you are going to have to spend a few weeks looking at children or close relationships. The Fifth House also rules young people as a whole and it can rule one-night-stand sex as well as ongoing partnerships. In even more detail, let's talk about IVF, Viagra, pregnancy termination, miscarriage, sexually transmitted disease – but also Christenings, adoption, fostering, step-parenting, godparenting and all paid/unpaid efforts involving much younger people.
If you have factors at Leo 12, 13, 14, 15, 16 (all the way to 29) then you may to share the power, or share the control. A typical example would be child custody. Another would be your teenage daughter and her new boyfriend. Still another example might be a position on a Board of Trustees looking after teenage sport. You get the picture.
Are You a Premium Member? Do You Have Leo Factors in Your Birth Chart?
Have a look at your personal horoscope now, as your astrological birth chart may show you Leo factors in your Fifth House at those numbers (degrees) – 12 through 29. If so, then 2018 is really about sharing control. Dividing the power. Regarding what? Children. Sexual relationships that may, or may not, lead to pregnancy. Young adults as a whole – the generation born 20+ years after you. You are experiencing slow climate change regarding this in 2018. You will need to give and take. To strike a deal with other people, and perhaps with the universe.
[contentblock id=show-chart]
There is also karma to get closure with, if you have Leo factors at 0, 1, 2, 3, 4, 5, 6, 7 and all the way up to 15 degrees, because from January 1st through November 6th 2018, at some point the North Node in Leo will also hit your chart.
The Leo 'weather' in 2018 is hard to ignore. If you are curious about this sign then please hit search for a long piece I wrote on Leo factors in your chart, covering courtship, affairs, fertility, parenthood, nieces and nephews, children and young adults in your work sphere – and the rest.

What's Your Zodiac Sign? Explaining That 1999 Flashback
If you were born 1980 or later you are old enough to have been an adult in 1999, 2000 and will experience flashbacks, karma, deja vu, closure – call it what you want – directly regarding those years. Why? Ceres is going across the same zodiac sign (Leo) and the same points in your chart, as the North Node did back then.
You can scroll down to see which areas of your life were publicly affected, then. And if you're a Millennial, then amazingly enough, childhood circumstances or conditions within the family, may be coming back to you in 2018.
In plain English, because the North Node is about the repetition of themes in the soundtrack of your life you are hearing that same 1999 'theme tune' played with different instruments, with a new rhythm – but it's recognisably the same song from around 19 years ago.
Back then we watched the North Node cross Leo from 4 through 29 degrees, during October 1998 through Christmas 1999. And now it's back. It's back! What you learned then you can use now, because you're going to have to strike a new deal. I'd love to say it is as simple as sharing out jelly beans, but it's about life gardening. Actual life agriculture. It's more like real beans, real fields, real division of labour – and new territory. Ceres cycles can feel like seriously hard work.
If you have Ceres in your Tenth House of career and you are a Scorpio (see why, below) there may be a new deal at work with a reshuffle of rights, roles and responsibilities. You may have a new boss or colleague or there could be a change in the work rules and culture. Somehow you have to deal with the new 'farm' and the new laws of the land.
How Millennials and Their Past Lives are Affected
If you were born when the North Node was in Leo from October 21st 1998 to April 9th 2000 then you have incarnated to work through issues relating to sexuality, parenthood, and the relationship between older and younger generations. You've made an agreement to come back here to repeat particular themes and experiences so that you can improve on last time but also benefit from using what you know, or what you created, in a prior incarnation.
You have the North Node in Leo in your Fifth House using the Natural House system. Now, in 2018, the majority of Millennials with this North Node in Leo placement are going to deal with major questions about compromise and control. You may be losing your virginity. Moving in with your first girlfriend. Coming out as gay, lesbian or transgender. You may be dealing with a million and other one issues to do with the Fifth House!
A classic example would be your passion for a man you feel could be your husband, and your mother's furious resistance to that. If this actually happens to you in 2018 then there will need to be a three-way compromise. A win-win-win.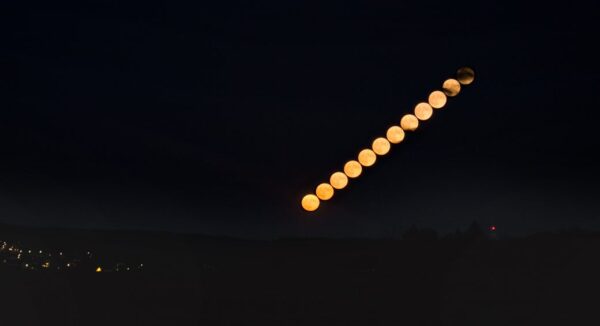 New Cycle! Your Big 2018 Compromise and Your Zodiac Sign
You'll often hear me say that the Sun Sign (Zodiac Sign) reading is the public news story about you. The birth chart (personal to you, based on your time, place and date of birth) is the in-depth story behind the scenes.
Let's have a look at your Solar Sign chart, or Sun Sign chart – also known as your Zodiac Sign forecast. In the headlines of your life, where must you really 'push and pull' with other people (or life itself) through June? And what dates will be most significant? For those of you who are Premium Members and do have your charts, I'll list dates at the end of this story.
Aries – Children. Sexual Relationships. Godchildren. Young People. Millennials. Generation Y. Newborns.
Taurus – House. Apartment. Family. Property Portfolio. Home Town. Homeland. Family Tree. Flatmates.
Gemini – Multimedia. The Worldwide Web. Communication. Reading. Writing. Speech. Publishing. Hearing.
Cancer – Rent. Repayments. Debts. Shares. Business. Charity. Possessions. Houses. Apartments. Companies.
Leo – Photographs. Personal Appearance. Brand. Reputation. Face. Name. Image. Profile. Identity. Selfhood.
Virgo – Secrets. The Naked Truth. Locked Safes/Filing Cabinets. The Unconscious Mind. Dreams. The Soul.
Libra – Groups. Networks. Committees. Private Membership Clubs. Teams. Friendships. Social Media.
Scorpio – Career. Unpaid Work. Ambition. Mission. Position. Status. Success. Goals. Achievement.
Sagittarius – Travel. Academia. Publishing. Education. The Worldwide Web. Foreign and Regional Differences.
Capricorn – Finance. Business. Houses. Land. Apartments. Shares. Companies. Taxation. Banks. Cryptocurrency.
Aquarius – Professional Partners. Husbands. Wives. Divorce. Separation. Former Partners. Potential Partners.
Pisces – Workload. Lifestyle. Daily Routine. Chores. Duty. Service. Housework. Body. Physical Condition and State.
What To Do On Your Ceres Cycle
Time-share. Agree to differ. Strike a deal. Make a bargain. Quote Kate Bush in Running Up That Hill – 'If I only could, I'd make a deal with God, and I'd get him to swap our places." Try to be a grown-up about what happens. If you have Ceres going through your Sixth House (you're a Pisces, above) then don't sulk and push back because your doctor said to quit smoking.
And what not to do?
Don't obsess over owning the situation. Do not get into power struggles with others as it will make an inevitable change more difficult than it has to be. Try to be mature enough to realise everyone has to compromise with the universe. It's called life! If you do feel you are being power-tripped by others, though, then try to sell the idea of a win-win. Or maybe a win-win-win.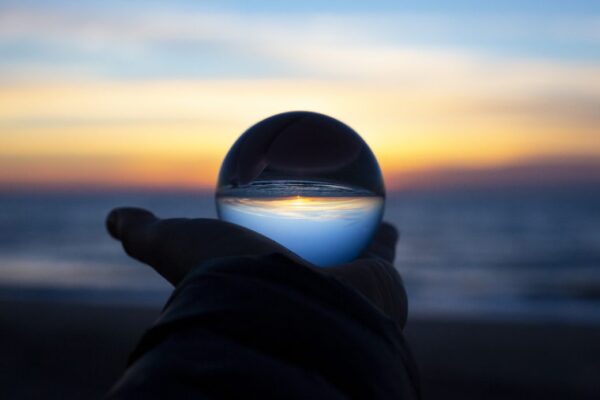 Why Your Ceres Cycle in 2018 Matters More
Here's why this particular Ceres cycle in Leo matters more. The North Node is in Leo too. That's karmic. You are creating future karma and also aiming for closure and resolution with past karma, dating from around 1999/2000. This is also the last time we are going to see a substantial Leo cycle (involving a rare pattern) for many years. So you might say, what you achieve by November 2018 is going to be there for years to come. It's your last best chance to get things absolutely right. If you are a Sun Leo for example and you have Ceres in Leo in your First House of appearance, this may be your last best chance to lose weight and keep it off, if that is your goal. Or – maybe you want to close the book on a matter that establishes your name and reputation for many years to come.
If you are a Premium Member – Keep Reading!
Here are some key diary dates, below, which may hit your personal birth chart if you have factors at Leo at the same number (degree) you see here, or perhaps one degree away.
What's the deal with the Aquarius oppositions? A classic Leo-Aquarius conflict. This may be an inner conflict or a real-world issue. Leo is the leader. The Queen. The King. Aquarius is the group. The team. The network. Leo the leader has to deal with the group who may want to go their own way and do their own thing. A true leader understands the group and its weird and wonderful ways and gives everyone space and respect. Leadership with sensitivity.
At the same time, 'heavy lies the head that wears the crown' and being the ruling monarch (or President) of any kind of group, club, committee and so on can feel extremely difficult. We also associate this cycle with the demands of children, young adults or sexual relationships. You may very likely feel a pull in the other direction coming from a friend, a group and so on. If you are truly feeling this Aquarius-Leo pull in your chart you may want to read up more on both signs. Hit Search.
January 27th Ceres 12 Leo opposite Venus 12 Aquarius
January 31st Ceres 11 Leo opposite Sun 11 Leo
February 2nd Ceres 11 Leo opposite Vulcano 11 Aquarius
February 4th Ceres 10 Leo opposite Bacchus 10 Aquarius
February 5th Ceres 10 Leo opposite Minerva 10 Aquarius
February 6th Ceres 10 Leo opposite Mercury 10 Leo
February 18th Ceres 7 Leo opposite Apollo 7 Leo
March 19th CERES STATIONS DIRECT (STANDS STILL) AT 4 LEO
Throughout March and April Ceres moves across 4, 5, 6, 7, 8, 9 Leo and if you have placements there you'll feel it then. Those of you who were 'doing' your Ceres back in February because she was crossing your 10 Leo placements have a real moment of truth again a few weeks later. And this time it really is a repetition of the past – perhaps 1999/2000 – maybe past life.
April 30th Ceres 10 Leo conjunct the North Node 10 Leo – KARMA!
June 5th Ceres 21 Leo conjunct Fortuna 21 Leo
We move across Leo 21, 22, 23, 24 and so on from this point, so June is really about your own Ceres compromise if you have factors there. Then, finally, on Thursday 28th June at 9.01am in London, Ceres is out of Leo. The major deal-making is done. It will be many years before we see slow-moving or rare patterns like this in Leo. If you had 'hits' or conjunctions in your personal birth chart, it's very likely that your relationship with the world of children or young people will be utterly altered. The same might be said for your approach to sex.