In this continuing series about Horoscope Houses in Astrology, we come to the Seventh House. The Seventh House is ruled by the zodiac sign Libra. If you are a Premium Member and have your birth chart, you can see at a glance which planets, asteroids, Nodes or angles are in either house. If you have a stellium (more than three factors) in Libra, then your Seventh House will describe major events in your life that make you who you are.
Even if you don't have your natal chart (personal birth horoscope) with all the 34 factors of modern astrology, you can still find out a great deal about predicting the future, from watching the Seventh House and Eighth House in your 'public' horoscope. This is your Sun Sign horoscope or Solar Sign chart. It's a different system but it works to show you what the world in general knows about you. What the world sees. (Your personal chart shows the huge, sweeping, back story).
The Seventh House and Eighth House can also show your personality. This is where it becomes complicated, but interesting. The patterns (aspects) made involving factors in these houses can show how difficult or easy it is for you to 'do' the partnerships of the Seventh House or the financial and sexual agreements of the Eighth House!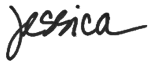 Horoscope Houses in Astrology – The Seventh House
The Seventh House is ruled by Libra and Venus. Venus also rules the Second House, which is about jewellery, gold and money, as well as food – all the valuable items of life. This might sound confusing until you realise that scales are required to weigh commodities like this. Scales are also a symbol of justice, and the law, and as marriage, common law marriage (the clue is in the name) and professional partnerships are legally binding agreements, you can see why Venus can also rule the Seventh House and Libra – the balanced scales – at the same time.
Another confusing thing about the Seventh House is its association with enemies, rivals and opponents – the opposition – at the same time as its rulership of former, current and potential partners. Actually it's all common sense when you think about it. When you fall in love with someone, there is usually a third person in the background. This may be your former lover, or your new partner's ex-wife-, ex-husband, ex-girlfriend or ex-boyfriend. This person is often seen as a rival, perhaps, or if the break-up was difficult, this blast from the past, may be very much seen as the enemy. Thus, you get both sides of the Seventh House to deal with at the same time.
It is also true that falling in love with someone and becoming his/her partner, means excluding others who want you (or who want him, or her). Thus, the idea of rivalry but also partnership that comes with the Seventh House. Another common outcome of factors in the Seventh House is a couple united in 'fighting the good fight' against a common enemy. When we see a husband and wife who have joined forces to wage a war on something (or sometimes, someone) we are seeing Libra at work, and also the Seventh House at work.
This also shows up in business, academia and the professions. Partnerships which are based on work are often made stronger (glued together more tightly) because both people have joined forces as allies against a rival in their field, or perhaps an outright opponent. A good example of this might be the Prime Minister and Deputy Prime Minister who become a working couple in politics, attacking the opposition. Writing in Horoscope Symbols (Whitford Press 1981) Robert Hand notes, "That both marriage and open enemies are symbolised by the Seventh House is a clue to understanding this house. The seventh represents a certain kind of relationship common to both marriage and two persons locked in combat."
As with all the houses, we need to go back to the zodiac sign itself (Libra) which rules the house, and Venus, the planet in charge, to find all the layers. Venus was the Roman goddess of love, although she was actually associated with adultery (she had sex with Vulcan behind her husband Mars's back) and jealousy (she subjected her future daughter-in-law to mental torture, because she envied her beauty).
From Venus we get the phrase "All's fair in love and war" and as she was married to Mars, the god of war, this adds another dimension to the Seventh House. You only have to look at any dating app or website to see Venus at work. The Seventh House is about the game of love. Passion for its own sake. The art of romance. The scales of Libra can sometimes lead to justice or fairness issues which must be decided with lawyers – classically, the divorce court – but less formally, ideas about equality belong here too.
The ultimate aim of strongly Seventh House people is to balance the scales so that 'equal but different' works and both sides operate together. The two-headed creature that emerges – the power couple, perhaps, or the dynamic duo – is the best possible outcome. It's The Special Relationship. Like the United States and Great Britain (of old) there is usually a common enemy to bind the two players together, no matter how different they actually are. And of course, many people are threatened by a dynamic duo, no matter if it is the Joker confronted by Batman and Robin, or Hitler and Hirohito dealing with Churchill and Eisenhower in 1944. In truth, 'the two of us' operating together is one of the most formidable sights in astrology. Two is the magic number, to quote De La Soul.