2018 World Cup Final – Psychic Astrology!
Tarot and astrology in combination give us a clear picture of the 2018 World Cup final. It's psychic astrology. I hope you can tune into your own sixth sense and back a winner.
On Sunday 15th July at 4.00pm BST in Moscow (6.00pm in Russia). France, Belgium, Croatia and/or England will meet in a contest which (on Monday 9th July, as I write this) seems hard to predict.
France has won before, but this World Cup has already been unpredictable. The hosts Russia are finished. Brazil and Germany, the last winners, are out. The 2018 World Cup Final – psychic astrology says – will change the game. Why? Women and business. Let's talk about that in a moment! For now, though, use your own. sixth sense to tune into these four 'red queens' to pick a finalist. One of these women is going to see her team in the final and see the economy boom. Brexit may be on the way in Europe but one of our four leading ladies is about to sign. some fantastic deals for her country on the back of the final.
From the top – Queen Mathilde of Belgium. Brigitte Macron, First Lady of France. Her Majesty Queen Elizabeth II of the United Kingdom. Croatia President Kolinda Grabar Kitarovic. Astrology's Track Record and Football Prediction – the Psychic Way
In 2013, I used astrology to look at what would happen in the 2014 World Cup final. It was an interesting experiment you can read about here.
The key points about that prediction? Uranus in Aries describes a team which is more like a military platoon. This is an aggressive opponent and there will be stretchers. The World Cup. will turn upside down. One person and situation will come back from the brink of death. There is a superstar on the pitch. A rock star. There are torn-up bets. This Cup Final is about gambling and big business.
In 2014, Germany won because Bastian Schweinsteiger kept going even when battered, bruised and bloodied by Argentine tackles. Mick Jagger was there. And the FBI investigated the cup.
Astrologers use different techniques to predict the future. Capricorn Research does not use asteroids. I do. This is a good, very early call on Germany's (non) chances in July 2018, though.
As he says, "Ever since it began in 1930, no national team has won the World Cup without significant transits to their chart. The German chart for 2018 has nothing happening at all.'
You know, it's really worth following individual astrologers who really do the work on their charts. Let's be clear about this – football horoscopes are complicated. You have to cast charts for. the teams, the nations, the managers, the players – it takes a lot of time.
Is Football Coming Home to Tintin? Can Belgium Claim the Jules Rimet?
I was born in London and so I support England. But – is football coming home to Belgium instead? The Belgium football team was born on 1st May 1904 making her a sturdy Taurus with staying power. Just like Tintin, she keeps on keeping on. I reckon she's one to watch.
The latest betting odds on Monday 9th July are –
France 7/2
Croatia – 11/2
England – 11/2
Belgium – 6/1 Tarot, Astrology, Ceres and the Queen of Coins
Now let's look at the astrology on Sunday 15th July and then line it up with two Tarot cards I have drawn for the great day, or the greatest game in the world. I am using local London (pub) time. These are the closest patterns to kick-off and the final whistle. As you can see below, there are some strong clues about the kind of game this is going to be. Mars Retrograde in Aquarius is the aggressive footballer who is very much a team player, but who goes backwards. He's all over the place. As you can see Mars makes two big patterns on final day.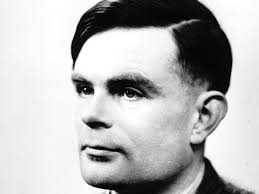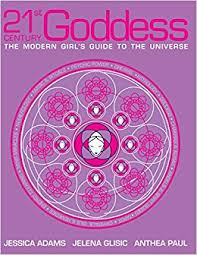 The result will revolve around a player who is out for blood, who is either sent off, or injured out of the game. You can see the King of Cups here, who is holding the Jules Rimet trophy. That's the winner. You can see the Aquarius logo (wavy lines) hidden in the water which surrounds him. The King of Cups represents the winning team but this card suggests chaos. This is going to be a confusing final – all over the place.
The Queen of Pentacles is the other team. The losing team. She is not holding the famous gold cup – she is holding the money! This is obviously a result for her. This woman is smart enough to know that even just being in the World Cup Final is great for the economy. It's good for business. She is looking forward to a tourism boom and new investment as her country is paraded before millions of people. This is Ceres in Virgo and the Moon (another female symbol) enters Virgo after full-time.
Sunday 15th July 2018
12.46pm Mars Retrograde 7 Aquarius sextile Hygiea 7 Aries
6.10pm Mars Retrograde 7 Aquarius quincunx Ceres 7 Virgo
6.30pm Moon enters Virgo
I'm sure you can see that the Queen of Coins is wearing classic football strip colours – but so is our King. There are some other clues in these cards. Pisces the fishes is tucked away in the background for the King of Cups – or is this a famous fishing or seafaring nation? What are you seeing? I'm a huge fan of the 'hive mind' for Tarot readings and it is amazing how often a. group of people get it right.
What's great about these patterns on the day and these cards, is that they suggest a financial boom for one of the nations who makes it. This would fit with what is happening in 2018 generally – Jupiter in Scorpio makes the money go round. I am going to repeat something I've said before about the 2018 FIFA World Cup, though. It's not over when the whistle blows. The crazy decision to hold the December ballot on Mercury Retrograde Shadow and the fact that this Final is also happening on Mercury Retrograde Shadow, means – there will always be debate about the end result because of the fishy conditions under which the winners reach victory. You can be a fan of England, France, Belgium, Croatia and you will still come away from this World Cup wondering what on earth went down. Don't be surprised if there are calls for an official enquiry or investigation. Again.
Despite that, when there are not slippery goalkeeper misses, or deliberate fouls and other rubbish getting in the way, football is The Beautiful Game and so far, this has been a beautiful tournament to watch in July 2018. May the best team win – but this astrology tells us, both teams will actually be winners, financially.
Is the King of Cups, England? He rules the waves. Rule Britannia, Britannia Rules the Waves…is our Queen of Pentacles, Belgium? Maybe you are seeing France or Croatia in these cards. We can talk more on Twitter @jessicacadams.