Venus Retrograde in Scorpio
Venus Retrograde makes the complicated relationships you have, regarding money or property, even more complex than usual. The issues in October 2018 are likely about your former, current or potential partner. Perhaps a family member. Scorpio is the sign that rules 'marriage and mortgage' but it also applies to the state of play with your ex, especially if possessions, money, a house or apartment are involved. We associate Scorpio with the Eighth House in astrology. That house, or life department, is about life insurance, the family legacy, the last will and testament of husband and wife and anything likely to turn up in a will – jewellery, art and large sums of money.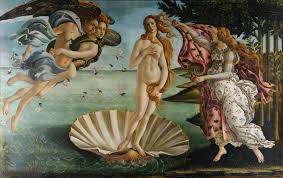 Venus is About Complicated Relationships
Venus is a horoscope symbol that describes love triangles within a marriage and can be a signal for adultery and its consequences. Venus also describes the mistress who is kept, financially, on the side. More commonly, Venus is about the jealousy that can develop when a mother resents her son's girlfriend or wife. It is also about the bond between mother and son, full stop. When Venus appears to go backwards and forwards, these kinds of 'difficult' relationships also go nowhere fast.
If you feel you are being directly affected in October 2018 you may need to look up Venus in your chart, but also her son Cupido and her daughter-in-law Psyche. Her lover Mars and her husband Vulcanus. The asteroids in astrology give us the full picture of this famous goddess and her intense, but hard-work reputation.
Are You a Libra-Scorpio Type?
If you have your personal birth chart from me, as a Premium Member, then you can see if you are a Libra-Scorpio type at a glance. In fact, you'll know without even looking it up. You live for love. The outcome of marriage, separation, divorce really matters to you. It's at the beating heart of your personality and your whole existence. Typically, you will have more than the average number of factors in Libra (the sign which rules marriage and engagement) and Scorpio (the sign which rules sex and money). More than three horoscope factors in both signs and you need to read this. You'll be powerfully affected by Venus Retrograde in Scorpio in October 2018.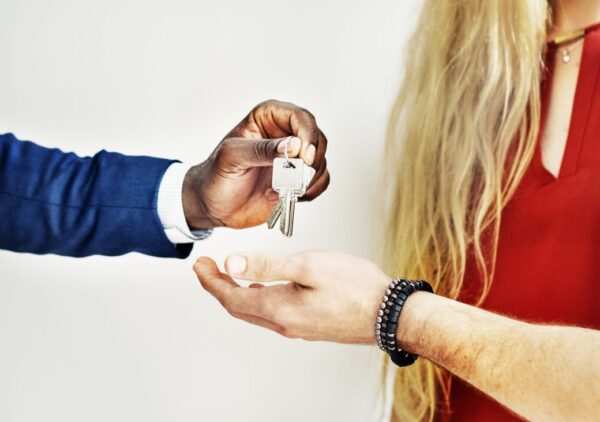 Exact Timing for Venus Retrograde in Scorpio in 2018
The planet of multi-layered relationships, Venus, moved into Scorpio on September 10th 2018. (You can allow a day either side depending on your time zone, as I have readers in Auckland who wake up a lot earlier than readers in Los Angeles!) Yet, for most of September, you have been experiencing all the levels in a relationship based on rent, the mortgage, child allowance, divorce settlements, the contents of your will, a family or marital business, a joint bank account – and so on.
Venus entered Scorpio at 0 degrees and moved 0, 1, 2, 3, 4, 5, 6, 7, 8, 9, 10 from September 10th to October 4th. Then, on that day, she got stuck. She had been staggering forward anyway, like a woman with a broken heel, and now we find her stalling. She turned retrograde on 5th October and now moves like this – 10, 9, 8, 7, 6, 5, 4, 3, 2, 1, 0 – all the way to Halloween!
The Big December Replay
It will not be until we find Venus back in Scorpio moving across 0, 1, 2, 3, 4, 5, 6, 7, 8, 9, 10 degrees again, between December 3rd and 18th, that you have the full, final and firm details about the money, the house, the apartment, the valuables, the business and so on. This is about the relationship side of the arrangement.
Scorpio rules sex. It rules the ties that bind, sexually, no matter if we're talking about somebody who was your partner a long time ago – your partner now – or a person you can see you might be involved with, in 2019.
If you have anything in your personal birth chart at 0 through 10 degrees of Scorpio, you can double that message. Why? Venus is going backwards and forwards across a sensitive point in your own chart.
This image of Venus with her son Cupid (the asteroid Cupido in your birth chart) shows all the feelings that come with this planet. She is a symbol of breastfeed (mother to son) but also the breast as a source of sexual pleasure.
Red is Scorpio's colour, because it is – of course – the shade that naked skin flushes when aroused. Everything in astrology is a connection, even if the reasons are sometimes lost down the centuries. Here we see Venus dressed in the deep, dark red that is Scorpio's traditional hue. Notice how she has one foot off the ground. She should be moving, but she's hesitating. This is a really good way to think about Venus Retrograde in Scorpio in your chart in October through December 2018. Pause button.
Horoscope Tips and Tricks – Get It In Writing Before October 29th 2018
Here's the really strange part of this cycle. We also have Mercury Retrograde in Scorpio – the same zodiac sign – during this period. Try to get things in writing with a key person before the planet of information, paperwork, signatures and contracts goes backwards and forwards too. This happens right on Monday October 29th, in London. Allow a day either side, for the world to catch up with itself – try to complete what is under discussion by the 28th if you can.
Mercury is also on pause. He's retroshadow at 27, 28, 29 Scorpio – again in your Eighth House of finance, property, possessions and business. If you have your personal birth chart on screen now as a Premium Member, have a look and see if you also have Scorpio 27, 28, 29 factors as you will be affected. Try to get things out of the way well before Halloween. If you don't, then when Mercury goes back across 27, 28, 29 Scorpio from December 2nd to 12th, there will be a replay.
The details may change or even reverse. There may be a 're' situation at this time, so a retraction, a reversal, a product recall, and so on. There is another reason to try and wrap everything up by around the 28th October. Jupiter with all his protection, help, rewards, win-win outcomes, assistance and expansion is only in Scorpio (again, in your Eighth House of property, finance and business) for a limited season. He is hard at work in October 2018 but is gone from November 8th.
The Venus Retrograde in Scorpio Checklist
*Even if the complicated relationship involving your house, finances, business interests, apartment, possessions or trust which began after September 10th is held up in October, keep going and aim for sign-off or delivery before October 29th if you can.
*If paperwork or negotiations continue beyond October 29th, then allow for a long pause during November, when the situation may vanish, with a replay from December 2nd to 12th – yet be cautious, as previous advantages may not be there.
*Venus is associated with jealousy and vanity in astrology, and although these make for the most intense, passionate and all-consuming relationships and marriages, you may want to avoid doing or saying anything that adds to this, on retrograde.