Your Indian Guru Sign
Look up your birthday here to find out your Indian Guru sign. Also known as Brihaspati, this is Jupiter – but not as you know it – and it is also part of the secret language of astrology. We get our word 'guru' straight from India and we can thank The Beatles and particularly George Harrison for educating Europe and America about popular Indian culture in the 1960's. By the 1970's T-Rex even had a hit with Metal Guru.
As you might expect, your Jupiter or Guru sign reveals your blessings – your karmic gifts – the knowledge you are born with. It also shows how you can pass this on to others. What you have to teach or share!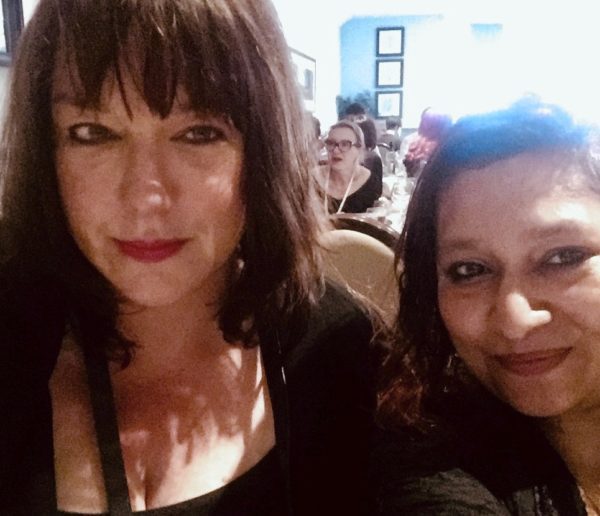 I was fascinated to see Sonal Sachdeva from The Circle of Divine Astrology in London, use software that revealed a hidden side to some really well-known horoscopes. We talked a lot about the similarity between Stonehenge and its Sun-Moon placements and the Indian idea of Nakshatras or Lunar Mansions, at the recent Astrological Association conference in Britain.
Sonal is a hard-working, hands-on astrologer. She works regularly at Watkins in Cecil Court where she also uses Tarot cards. I really like her approach.
Your Guru sign is not complicated at first sight. Yet, it runs very deep. George Harrison had Guru in Cancer. He came into this world knowing a great deal about Cancerian or Fourth House matters – home, family, roots, heritage, class, culture.
George Harrison – Guru in Cancer
He put Liverpool on the map with John Lennon, Paul McCartney and Ringo Starr. He put Great Britain on the world stage. he lived, famously, in an eccentric property he called Crackerbox Palace. He had a son who became a musician, like him. Most of all, perhaps, Harrison's great gift to the world was showing us what it meant to be a working-class lad. Harrison was a Sun Pisces in Western astrology but he was a Cancer-style 'guru' as well.
Sonia Gandhi and Guru in Virgo
Sonia Gandhi was born with Guru in Virgo. Her karmic gift was to understand all Virgo-ruled matters. Jobs are one of them, as I'm sure you know. We associate Virgo with the Sixth House of workload and working people in Western astrology. Well, it works in the East as well. She is well-known for her efforts with the National Rural Employment Guarantee Act in India in 2005. It is named for Mahatma Gandhi.
If your Western chart shows an emphasis on the same sign as your own Guru sign, then the affairs of that sign (and its house) are also emphasised in your life. In fact, from an Indian point of view, it may be why you have incarnated.
This is Guru (Brihaspati) below seated on a lotus. This is so interesting to me, because in Western astrology where this planet/archetype is known as Jupiter, we associate it with growth. In the West, Jupiter is about the acorn that becomes the oak. Here in the East we can also see the idea of blossoming, blooming and growing – flowering.
The 12 Signs of the Zodiac and your Guru Karma
You do have to filter the 12 signs through the eyes of India, to really understand Brihaspati, but the basic meanings are the same. The sign will reveal the area of life where you are born 'knowing' and also where you should begin growing – so you can help the growth of others, too. If you are curious about your sign, do hit Search to read more about it – and the house it rules – because from a Western point of view that is the 'garden' where you will blossom and help seed others' progress too. Karma!
Where Do You Use Your Good Karma?
To look up your birthday, below, and your Guru sign – check the date that this planet enters and exits. So, for example, if you were born on June 1st 1974, you would see that on February 9th 1974 at 3.42am (GMT) Guru moved into Capricorn. He stayed there until February 19th 1975, so along with most people born that year, your Guru sign is Capricorn.
Aries – First House – Image, Presentation and Packaging, Profile, Self-Promotion, Appearance, Reputation, Title, Name.
Taurus – Second House – Money and Banking. Business and charity. Philanthropy, trade and retail. Debt and savings.
Gemini – Third House – Publishing and writing. The worldwide web. Telephones. Language and speech. Debating.
Cancer – Fourth House – Property and real estate. Roots, heritage, family, history, culture. Nationality. Land. Home.
Leo – Fifth House – Children and young people. Godchildren, nieces and nephews. Youth. Students. Teaching, mentoring.
Virgo – Sixth House – Health and wellbeing. Daily workload. Jobs and employment. Lifestyle. Duty and service. The body.
Libra – Seventh House – Love, sex and marriage. Partnership. Duets and double-acts. Enemies and opponents. Justice.
Scorpio – Eighth House – Sex and money. Marriage and mortgage. The family inheritance. Legacies. Banking and business.
Sagittarius – Ninth House – Academia. Education. Travel. Publishing. Internet Publishing. Foreign places and people.
Capricorn – Tenth House – Ambition. Status and success. Social climbing. Professional achievement. Awards. Honours.
Aquarius – Eleventh House – Friendship. Groups and networks. Circles and communities. Diversity and equality.
Pisces – Twelfth House – Mediumship. Tarot. Dreams. Therapy. Secrets. The unconscious. Altered states. Drugs and alcohol.
All times set for London.
[ninja_tables id="52841″]