Learn How to Become a Sun Sign Astrologer
If you've ever wondered how world-famous Sun Sign astrologers like Penny Thornton do it, here is your chance. Launching soon, The Sun Sign School is your chance to enjoy personal tuition, online and at live events in Britain and Australia, with Penny, Jessica Adams, Stephanie Johnson and Joanne Madeline Moore.
And that's just the start – The Sun Sign School is adding more big names in international Sun Sign astrology over the next few weeks and months.
Even if you can't make the live events, we'll be offering you PDF ebook downloads, video tutorials and audio podcast tutorials so that you can learn Sun Sign astrology at home.
Stephanie Johnson, Joanne Madeline Moore and Jessica Adams gave a sneak preview of The Sun School at a booked-out Melbourne event on February 9th, 2019, but we'll also show our American, Asian, New Zealand, British, Indian and Canadian readers how it works – right here. If you are in London or Brighton, England, we'll give you Summer dates for exclusive events so you can attend The Sun Sign School in either city.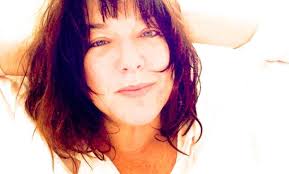 About Sun Sign Astrology
Sun Sign Astrology is based on the Solar Sign house system. It attracts many millions of people every year, according to Google statistics, and is one of the internet's most popular search terms. In 2018 alone, jessicaadams.com attracted 2 million users.
Jessica Adams (pictured): "Sun Sign Astrology is weather forecasting for people. Call it the human weather. It's not going to tell you the exact climate for your bedroom, but it will give you a general, good, accurate picture of what it feels like in your region. The other kind of astrology – personal birth charts or natal charts – follows on from that."
If you are curious about astrology, then listen to this radio interview with Stephanie Johnson from The Sun Sign School here.
Download Charts Wheels Now
These are the Solar Fire software chart wheels you will be working with in the first introduction to The Sun Sign School. Together with these, download PDF ebooks and a choice of over ten, TED-style ten-minute talks, you'll be at the gateway to the rest of the course. This is an affordable (US$100) way into The Sun Sign School to listen to a range of different astrologers, find one who speaks to you, and then sign up for separate, individual tuition with her or him.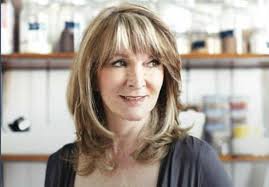 Learn from Princess Diana's Personal Astrologer – Penny Thornton
Penny Thornton, formerly with the Royal Ballet Company, is a world-renowned astrologer and formerly a personal astrologer to Diana, Princess of Wales. Known for her approachable advice about creating good relationships in the workplace, Thornton conducts consultations and prepares personal reports for clients all over the world. Trained at the British Faculty of Astrological Studies and awarded its diploma, she has written eight books and presented on The Food Network with a daily astrology and cooking segment. She has written for magazines around the world including Who Weekly in Australia. has been an astrologer and writer-broadcaster for over thirty years. Penny has taught and lectured in Europe, Australia and the US, written eight books and works with clients across the globe. She became a subject of intense media interest in 1992 when her six-year association with Princess Diana came to light. In 2000 she established Astrolutely.com, now one of the top astrology sites in the world.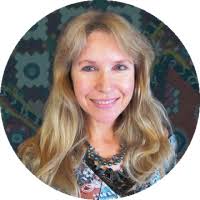 Learn From Graduates and Professional Career Astrologers like Joanne Madeline Moore
Joanne Madeline Moore has a Practitioner's Certificate (from the Federation of Australian Astrologers) and a BA degree in journalism (from Deakin University). She has been a professional astrologer and writer since 1994, and was the astrology columnist for Cleo magazine for seven years.
Joanne's book 'Love and Sex Signs' was originally published by Simon and Schuster, and is now available as an eBook. Her daily, weekly and yearly horoscopes are currently published in over 40 newspapers and magazines (and on websites) in the USA, Canada, the United Kingdom, Japan, India, Malaysia, Indonesia, Australia, New Zealand, South Africa and the South Pacific. (Sales and syndication are handled by her agents Auspac Media and Canadian Artists Syndicate.) Joanne also does personal consultations for celebrity clients.
One of the World's Most Qualified Astrologers – Stephanie Johnson
Stephanie Johnson is one of the most qualified astrologers in the world – and also created the hugely popular Solar Fire software. She specialises in personal and business readings. Stephanie Johnson will be available to teach you how to use the amazing new astrology chart creation app for your iPhone, iPad or MacBook Air from Stephanie Johnson – Astro Gold.
Stephanie can bring all her experience to you – and not only with the famous software she has pioneered.
B.A. Journalism
F.A.A. Practitioners Certificate
F.A.A .Diploma
Cert. Medieval Astrology
Master of Science in Esotericism
Co-director of Esoteric Technologies Pty Ltd, the creators and international publishers of the Solar Fire suite of astrology software. Author of the Solar Fire and Solar Writer Astrology Reports
Learn How to Become a Professional Astrologer, Part-Time or Full-Time With Jessica Adams
Jessica has written about astrology for international editions of Elle and Vogue since she graduated from the University of Tasmania with a B.A. in Religious Studies, Ancient Civilisations and Philosophy. Her next book is The Secret Language of the Stars (Penguin/Michael Joseph) published in October 2019. Outside astrology she has been a team editor on the Girls' Night In and Kids' Night In series since 2000, helping to raise over $3 million for the children's charity War Child. She is also an editor and novelist, whose titles include the bestsellers Single White Email, Cool for Cats and I'm a Believer (Black Swan).
Launching Later in May
For an affordable US $100 gateway into Sun Sign Astrology, you can download audio, video, PDF ebooks and chart wheels at The Sun Sign School. Listen to leading astrologers from around the world and choose who you would like to sign up with, for personal tuition online. Find out what Sun Sign Astrology is all about, why it works – how it works – and how to use it as a gateway online for attracting clients and customers for personal birth chart business.
Better still, after you have your introductory 100 minutes of world-class audio or video lectures, discounts, an events diary and an eguide – you can choose to take up personal tuition. For example, Jessica Adams will be teaching Sun Sign Astrology in a six-month online course for US $600 designed to teach you everything you need to know for yourself, your friends and family. Plus – how to set up a Sun Sign horoscope website which will really work for you – and your readers.
The only way to gain access to this course by Jessica is by purchasing access to The Sun Sign School website, as she believes the first step in learning this kind of astrology, is to take advice from the best!
Now, meet the astrologers. Waitlist now here – it's free and there's no obligation – and we will be in touch later in May, to see if you wish to go ahead and collect your introductory podcasts, discounts, events list and eguide.