Trump Russia, Mueller, Astrology, Action?
Astrology is a good noise filter when there are too many stories about just one American President. If you also cast the horoscope far enough in advance, you can see the future ahead of time. It's time to call action on Trump Russia. Watch Florida. As you'll see in a moment, Florida has uncanny ties with Russia in all her horoscopes.
When does the whole truth about Florida 2016 and Russia come out? It will leak in stages but the heaviest time of reckoning is Florida's Saturn Return. (States and countries have horoscopes too). April 2021.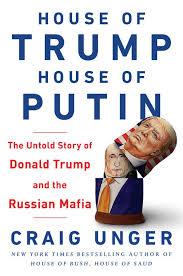 Looking Back on Trump – True Predictions from 2016
It's always good to validate astrology. Let's go back to 2016 to see what it was telling us. This is what I wrote about the U.S. early voting period. So many alarm bells were ringing!
"It's the time to take extra measures to ensure mistakes don't happen and to have Plan B in case things go wrong. It's also the time to be very wary with the internet, computers, the media, buses, trains, cars and planes – which Mercury rules. The most simple error can create a chain reaction of events on this cycle. Mercury Retrograde in Virgo is about the internet, most of all. It is about Microsoft Word and Apple. It is about Google. It is about hackers…"
And…
"Pre-Voting in Wisconsin, Michigan, Pennsylvania, Florida, North Carolina – Electronic voting machines and hacking are both typical outcomes of a Mercury Retrograde period. So is extreme weather, issues with postal votes and so on. This one ran from August 10th through October 7th. Hurricane Matthew appeared at this time. It formed on 28th September and did not dissipate until 10th October. You will remember on 3rd October Florida and North Carolina declared a state of emergency. One million people in Florida had no power. In South Carolina, half a million people had no power."
More Predictions for Trump From 17th August 2016
Here is some more validation, before a dramatic prediction about Florida, Trump and Russia. The astrology for Florida and North Carolina in particular clearly showed a second cover-up to come, which you read about here almost 3 years ago as I write this now.
WATCH OUT FOR A COVER-UP INVOLVING CAROLINA IN AUGUST 2017 – Eclipses always mean we don't know/can't see – but with astrology, at least we can look a little harder. The Solar Eclipse crosses Carolina and that particular part of the United States has been an issue for horoscope-watchers since the 2016 Election.
Here is something else that happened in North Carolina, a few days before the election. A Russian Oligarch named Rybolovlev parked his jet near Donald Trump's, as reported in the New York Daily News and other media.
What took place in Carolina before 2016 election day is part of a cover-up, according to all the laws of astrology, and that cover-up will take place when the eclipse throws Carolina into darkness, on August 21st 2017."
These are two strange astrology cycles following each other – wheeling ahead of each other. Mercury Retrograde and an eclipse. The astrology called it far enough ahead that we knew, even before Trump won the election, there were issues.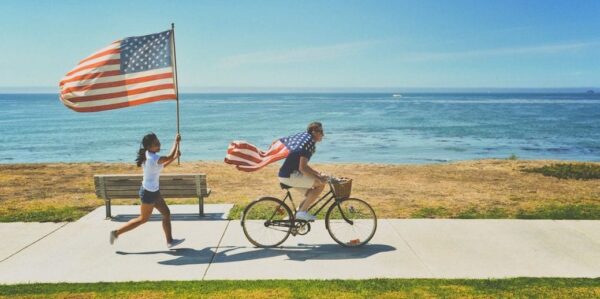 Florida, Russia and U.S. Elections in 2016
The 12- and 13-degree hotspot in the astrological charts for Florida and Russia was triggered several times by slow-moving outer planets – and one eclipse – during the crucial period 2016 through 2018. On January 10th thru 30th, Saturn moved across 12 and 13 Sagittarius. Robert Hand made the point in his 1976 book Planets in Transit, that faster-moving transits narrow down the time-frame of an event. Here are we looking for a clear sign that there was Russian interference in the Florida election in January 2016, and Mars appears at 12 and 13 Scorpio from January 27th to 30th.
Jupiter made an appearance at 13 Virgo between April 18th and May 31st, 2016. Saturn appeared at 13 Sagittarius from May 23rd to May 31st in the same time frame. In fact, they formed a square. Squares in astrology reveal any situation which cannot be 'squared' or made to fit.
Neptune moved to 12 Pisces on June 2nd and remained there until June 26th. Saturn moved to 12 Sagittarius, again forming a square – between June 5th and 18th.

The 12-13 Pattern in 2017, 2018
Neptune, the planet of distortion, unreality – and everything that is hidden below the surface – has a funny habit of vanishing for long periods, then returning to the horoscope spot he occupied the year before. This is the case with Neptune in the confused and confusing sign of Pisces, returning to 12 and 13 degrees between March 10th and May 16th, 2017.
Neptune went back again, to 13 Pisces, between July 19th and August 30th 2017, then turned backwards again through 12 Pisces, all the way from August 31st that year to October 8th.
In 2018 Neptune moved across 12 and then 13 Pisces between January 6th and March 6th once again, ducking and diving. He was then at 13 Pisces again from October 23rd, 2018 until December 27th that year, when at last the pattern ended.
There was a Full Moon Eclipse worth noting, on January 31st, 2018, very close by, with the Sun at 11 Aquarius and Moon at 11 Leo. It was almost at 12 degrees. Eclipses are worth watching for the timing of events in any long Neptune cycle, as they are similar. Eclipses blot things out. They cover things up. They conceal, they never reveal. Neptune rules unclear vision. Distortion.

Florida, Russia, the United States and the 12, 13 Pattern
Things become really interesting when you look at the founding chart for the United States of America. There are several, but one lines up with history quite precisely. It is the chart set for the first time the phrase 'the United States of America' is used in official correspondence. This happened not on 4th July 1776, but on January 2nd that year. Stephen Moylan, Acting Secretary to George Washington, used it.
He used the phrase one day after the Grand Union Flag had been hoisted by Washington's army at Prospect Hill. We don't have a time for Moylan's letter, but it is dated – and it was written in Cambridge, Massachusetts. Using 12 noon, we still get an accurate and powerful chart. (You can see a chapter on the American horoscope in my book 2020 Astrology: Your Five-Year Horoscope Guide.)
The United States has patterns at 11 degrees, very close to the 12-degree spot. She has the Sun at 11 Capricorn and Chiron at 11 Aries. When President John F. Kennedy was assassinated on 22nd November 1963, the South Node stood at 11 Capricorn and North Node stood at 11 Cancer. It took place during the Cold War and the alleged assassin Lee Harvey Oswald's connection with Russia is well-known. The pattern formed was a T-Square. One of the most troublesome and tense in astrology. Note the squares of 2016 at almost the same spot. We also need to look again at that eclipse (cover-up) on January 31st, 2018, because it fell at 11 Leo and Aquarius. In fact, the day that Lee Harvey Oswald left one job for another – in Texas – America experienced an historic total eclipse.
The Florida Horoscope and Trump Russia
I am being asked a lot about the Mueller enquiry, in February 2019. Well, I no longer use any Donald Trump chart as there are at least two conflicting birth times and he or his staff have given two conflicting birth dates to both national and New York authorities.
Yet, charts for individual states of America, or entire nations, can be trusted. As I post this on February 23rd, 2019, Florida is coming up to her anniversary. People are also wondering – what will Robert Mueller hand down about Donald Trump, his children and his son-in-law Jared Kushner? A little? A lot?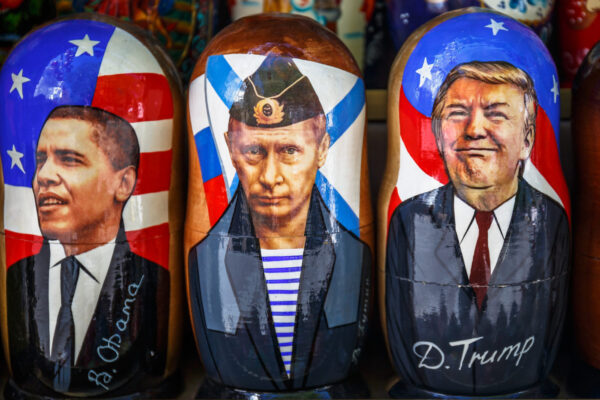 Florida and Russia – the Connection – and Barack Obama
Florida was founded with the Sun at 12 Pisces, aligned with Saturn at 13 Aquarius. Pisces rules spies. Aquarius rules political parties. This all-important state has already been the target of enquiries about the 2016 election, as reported by The Independent and NBC.
Quote: "The U.S. intelligence community developed substantial evidence that state websites or voter registration systems in seven states were compromised by Russian-backed covert operatives prior to the 2016 election — but never told the states involved, according to multiple U.S. officials."
"Top-secret intelligence requested by President Barack Obama in his last weeks in office identified seven states where analysts — synthesizing months of work — had reason to believe Russian operatives had compromised state websites or databases. Three senior intelligence officials told NBC News that the intelligence community believed the states as of January 2017 were Alaska, Arizona, California, Florida, Illinois, Texas and Wisconsin."
I've covered off North Carolina in eclipse predictions. On this list, Florida looks of the most concern, because her chart is tied to an incredible 7 Russian astrology charts.
Russian Horoscopes and Florida – Trump, Russia and Fated Astrology
Russia has a number of different charts, reflecting her different historical phases. All data here comes from The Book of World Horoscopes by Nicholas Campion (The Wessex Astrologer, 2004). She lines up with Florida 7 times.
Russia Romanov Dynasty – Sun 12 Pisces exactly conjunct the Sun of Florida at 12 Pisces
3rd March 1613 12.00 LMT Moscow
Russia Abdication of Czar Mercury 11 Pisces, Venus 13 Pisces, conjunct the Sun of Florida at 12 Pisces
15th March 1917, 3.00pm, Leningrad

Russia Bolshevik
9th November 1917, 2.15am, Leningrad
Moon 12 Virgo, exactly opposite the Sun of Florida at 12 Pisces

Russia USSR Formation
30th December 1922, 12.00pm, Moscow
Mars 13 Pisces, conjunct the Sun of Florida at 12 Pisces

Russia Soviet
12th June 1990 9.45am Moscow
Neptune 13 Capricorn, sextile the Sun of Florida at 12 Pisces

Russia End Soviet
5th September 1991, 7.30am, Moscow
Sun at 12 Virgo, exactly opposite the Sun of Florida at 12 Pisces

Russia Slavic Union
8th December 1991, 12.17pm, Minsk
Jupiter at 13 Virgo, opposite the Sun of Florida at 12 Pisces
Trump Russia, Mueller and Astrology Predictions for September 2019
There is a fated connection between Russia and Florida. It involves spies (ruled by Pisces) and organised groups (ruled by Aquarius) – so this is a really clear horoscope story.
Trump, Russia and Florida will be on our radar when Ceres moves to 12 Sagittarius, which takes place between March 14th and 20th 2019. That is not the end of the story, though. This hasn't even started!
Watching 2021 and Trump Russia – and Florida
We will come a lot closer to the truth about the Florida vote and Russia in September 2019 when Saturn passes over 13 Capricorn, which is very close to that 12/13 degree hotspot. Ceres is also at 12/13 Sagittarius then, again hitting the horoscope hotspot. Mars passes right on 12, 13 Virgo and so does the Sun. Watch September 4th, 5th 2019 if you are looking for the next part of the story. Time to ask questions.
The FBI and Florida – Watch 2021
It will not be until Saturn goes over 12, 13 Aquarius for the first time in three decades, that we actually know the whole story. This takes place April 11th through July 4th 2021. The story then continues January 2nd through 19th 2022.
The F.B.I. was founded on 26th July 1908 (across all internet sources) with Mercury at 12 Cancer. How appropriate is that? Mercury (tape recordings, code, hidden cameras) in Cancer, the sign of patriotism, home and family.
I am sure you can see how the F.B.I. locks into this Russia and Florida story too. In fact, it has since all the way back to 2016. Again, although the truth comes out in slow stages, it will not be until 2021 that we know exactly how deep the story runs.
Prediction: Between April 11th and July 4th 2021, and January 2nd and 19th 2022, at last the world will know the heavy facts about Florida and Russia and Donald Trump's election. The FBI will be central to the story.