Money Laundering and Banks – 2019 Astrology Update
Uranus in Taurus has landed. The revolution in banking is here. On March 7th 2019 (day one) Prince Charles's charity was pulled into the Russian 'dirty money' laundromat scandal. Donald Trump's name was raised, again, in questions about money laundering.
Now, we're at March 8th and on day two, it's possible to see the same crisis pattern at 29, 0, 1 and 2 degrees of the world's leading banks showing up again – in the chart of Raiffeisen. This is one of the three names currently being thrown around financial media headlines.
Incorporated on 16th August 1927, this Austrian bank has Saturn at Sagittarius 1 and Uranus at Aries 2.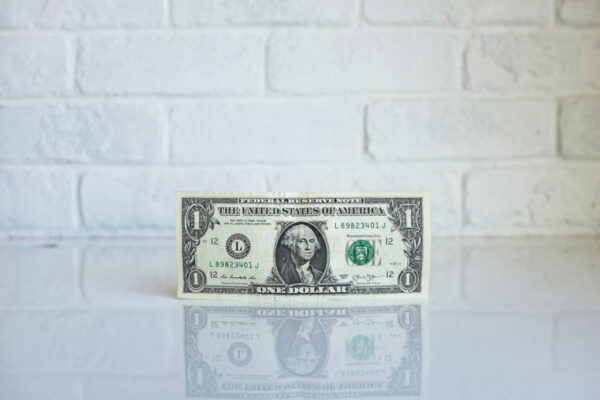 Watching the Citibank Horoscope
Citibank has a chart showing Chiron at 1 Pisces, the South Node at 1 Pisces and North Node at 1 Virgo. Originally named the City Bank of New York, it was founded on June 16th 1812.
The Astrology of Deutsche Bank
Deutsche Bank was founded in Berlin, with its statute adopted on 22nd January 1870 – with the Sun at 1 Aquarius and Chiron at 0 Pisces. Note the incredible closeness to the Citi chart.
Predictions From April 2018 – About March, April and May 2019
This is what you read almost one year ago. The astrology was ringing alarm bells as Uranus (the revolution) prepared to go into Taurus (the global economy). It does so across 0, 1 and 2 degrees at the very start. Here's what you saw:
"March, April and May 2019 – The Second Shockwaves as Uranus in Taurus Returns – Uranus in Taurus vanishes from 6th November 2018 but he returns to the money sign, on March 7th 2019. Anything or anybody people assumed had 'gone away' has not. In fact, the FTSE will show dramas in March 2019. Why? Uranus suddenly jumps to 0 Taurus and begins to move closer to that 0-1 pattern. The Nodes, Jupiter and Chiron also dance around 0-1 degrees and also 24 degrees, which as we've seen are hotspots from Tokyo to Dublin – from the United States to the United Kingdom. April 2019 also sees financial spikes as Uranus moves to 1, 2 Taurus and both Jupiter and Pluto dance around 24 degrees. Very close to 23rd April 2019 the FTSE is in an intense spotlight. Wednesday 8th, Thursday 9th May 2019 challenge the world economy. Change or stay stuck. This is around a year away as I post this, but I will keep updating you from May 2019."
Predictions From May 2018 about May 2019
You read this about that intense pattern across all the credit cards and banks – and also Bitcoin – on 9th May 2018.

Uranus is shock, revolution, radical change and 'the world turning upside down'. Astrologers have had that evidence since 1781 when the planet was discovered. Now, look at the list of huge financial organisations below about to 'receive' Uranus one way or another – and the fact that it all begins with Citi, Deutsche Bank and Raiffeisen – and you just know. Something massive is about to blow in the worldwide 'dirty' money laundromat.
See how American Express with Mercury at 2 Pisces, and the old Standard Bank chart with Chiron at 2 Pisces, and the Commonwealth Bank of Australia (CBA) with Chiron at 2 Pisces are all hitting the Citi and Deutsche Bank Pisces factors too?
This is the list you saw a year ago. Note the mention of the Royal Family at the end.
By all the laws of astrology, the Prince Charles charity scandal and the questions being asked about Donald Trump are only a tiny fraction of what is to come. We are at day two. We have seven years to go. Keep reading. Keep questioning.
Posted on May 9th 2018:
Bitcoin shows Pluto at 1 Capricorn, Mercury at 2 Aquarius
Mastercard shows Venus at 2 Capricorn, Ceres at 1 Cancer
Visa shows Jupiter at 1 Scorpio, Neptune at 2 Scorpio
American Express shows Mercury at 2 Pisces, Mars at 1 Cancer
The Standard Bank shows Neptune at 1 Aries, Chiron at 2 Pisces
The ANZ shows Neptune at 2 Aquarius
The NAB shows Mercury at 2 Scorpio
The HSBC shows the North Node at 1 Scorpio and South Node at 1 Taurus
Natwest shows Jupiter at 2 Scorpio, Saturn at 2 Taurus
The CBA shows Jupiter at 2 Sagittarius, Chiron at 2 Pisces
The Bank of England reveals Sun 0 Cancer, Pluto 0 Leo, Mars at 2 Virgo, Saturn at 1 Capricorn. That's a pattern!
The Bank of Scotland (thanks to Anne Whitaker) shows Pluto at 2 Leo
The Royal Bank of Scotland, out of interest, founded by Royal Charter, shows Pluto at 2 Libra. Watch the Royal Family!