Between Monday January 6th and Monday January 13th, 2020, we see an historic line-up of planets in astrology, involving Pluto, Ceres, Saturn and Mercury at 22 Capricorn. You have not experienced this in your lifetime.
There will be a change in the balance of power in governments and corporations around the world, with a chain of departures, resignations, replacements and reshuffles at the top. There will be a chain-reaction in big business, the share markets and employment generally. The nuclear order will transform.
In your own life and in the lives of the people around you, there will be a chain reaction. Understanding the Capricorn weather at this time will help you figure out your new place in the grand scheme of things – local, regional, national or global.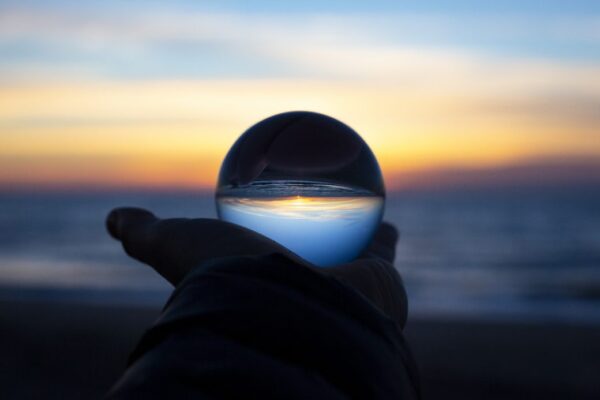 The Future is Decided Now
The future is reaching back to the past now in March 2019. We all need to question big business and government. We need to remember lessons we may have forgotten about nuclear tests and site inspections from 1993 and 1994.
Doing this now will minimise the potential fall-out and impact of January 6th to 13th, 2020.
In your own life, look at the balance of power at work, at university or college, in your unpaid work. Start thinking about where you fit in, how you are playing the game and where the people politics is. The lower the stakes now, the more straightforward January 2020 will be.
Musical Chairs and a New World Order
We can expect a new world order with a shift in the balance of power. You and the people you know will be affected through career – and finances. Expect a game of musical chairs. You will need to find your place in a new scheme of things in January 2020 and the more you can watch the situation in November and December 2019, the easier this will be.
There will be reshuffles affecting you directly, depending on your chart: your colleague may resign, or you may be promoted. Your partner could see a merger involving her/his company or you may be directly affected by a family member's retirement.
Downfalls at The Top of Politics, Wealth and Power
People who have taken shortcuts to get the top, been ruthless or dominated the world for too long, will meet their downfall between January 6th and 13th, 2020. Rather like the mountain goat you see here (from the Twitter feed Back to Nature), these men (and a few women) will be caught between a rock and a hard place. Anyone you see with the word DOWNFALL in the headlines in the second week of January 2020 will meet his/her justice, according to the astrology, in March 2020.
March 2020 is Clean Up Time
Jupiter is a symbol of sweeping solutions and clean-up and in Capricorn in March 2020, he suggests that those at the top of the establishment or high society, and those nations at the top of the world order, will go through a critical clean-up in March 2020, similar to a detox. This is the first chapter and there will be a second one in July and a final delivery in November 2020. This is obviously the month America goes to the polls and she will be electing a completely different class of politicians, a new system, a new constitution. This is another prediction for another time – but watch what happens when we enter a mini Age of Aquarius from December 2020 and power is shared with diversity and equality among the American community, not handed down from the top.
Social Climbers Fall Off or Move Down
The social ladder of the class system, or high society, is associated with Capricorn. With this critical line-up involving Pluto, Saturn and Ceres we can expect to see people fall off or move down the ladder. Typically, when we see changes like this there are famous faces and names involved. People at the top will be in the headlines from January 6th to 13th and we can expect to see the ladder shake – then come down.
Clearly this is related to money-laundering and the banks, which is a whole other set of forecasts, related to Uranus in Taurus. The revolution in the world economy! For more on that see here.


Do You Have a Capricorn Stellium?
If you have more than three factors in Capricorn in your personal birth chart, which you can see now if you are a Premium Member, then January 6th to 13th is time to question your ideas about success and status. How do you feel about the business, the workplace, the university or college? About the industry, the profession, or just the social strata you have climbed to? Do you want to stay there, hang on – or join others in finding a new 'mountain' to climb? Maybe you want a new kind of mountain and wish to see reform. There are major questions for you in January 2020 which are intensely personal as if you are true to your Capricorn stellium you believe in the system and you believe in making it. Yet – reality will confront you in January 2020.
Do You Have Capricorn Factors at 20, 21, 22?
If you are a Premium Member you will have a personal birth chart which clearly shows if you have Capricorn factors at 20, 21 or 22 degrees, in your Tenth House of success, achievement, social status and ambition. If you do (or even if you were born with the Sun at 20, 21, 22 Capricorn and it is your birthday from around 11th-13th January) you will be personally affected.
[contentblock id=51 img=html.png]
I am going to quote Lord Acton here: "Power tends to corrupt and absolute power corrupts absolutely." If you have been living with a person or organisation who has taken over, in your career, with your unpaid work, or your university/college degree, then you will see a downfall or departure between January 6th and 13th 2020.
Reshuffles at Work if You Have Capricorn Factors
In general, you can expect a reshuffle with demotion, promotion or mergers in your chosen profession, organisation, industry, business or unpaid work sphere. For you, this game of musical chairs is personal, and it will change your life. You may, for example, be asked to replace someone who is leaving. It really depends on your full birth chart, yet if you have factors at 20, 21, 22 Capricorn in the Tenth House, you may want to begin by looking them up on Search for the 'what' of the story.
If you have Salacia at Capricorn 20, for example, the story in the second week of January 2020 is about your ability to operate in two worlds (neither of them regular, average or real-world) in your career.
Hello, Hello Again or Goodbye? Your Capricorn Factors at 20, 21, 22
You really will be a microcosm in the macrocosm now! In other words, the bigger picture of what is going on in your region, your country and the world will have a ripple effect on you too, which will absolutely have an impact on your need to succeed. There will be year-end closures, mergers, appointments, bonuses, promotions, partnerships and so on, which directly affect you. Did you know you can decode the entire story in your personal birth chart then by seeing what else is at 20, 21, 22? The nature of the symbol in your chart, and also the sign it is in, gives you the what/who/why of the bigger career, unpaid work or university story in the second week of January 2020.
The Eclipse of January 10th – Watch the World
I am writing this on 21st March 2019, so looking a long way into the future, but you will need to ask questions of politicians and the media – to look and not stop looking – over the eclipse of January 10th.
This Full Moon Eclipse finds the Sun at 20 Cancer and Moon at 20 Capricorn. It's right in the zone surrounding the departure, downfall or D-Day situation affecting Prime Ministers or Presidents.
Like all eclipses, it is a cover-up in governments around the world. This is likely because of the NATO crisis ahead, which I'll cover in a moment. The NATO horoscope is absolutely triggered. This goes beyond the CEO's, Prime Ministers and Presidents who will step down, be moved sideways or be replaced. It's about the new world order, too in terms of trade and security.
Here's why history and astrology prove eclipses are always cover-ups.
Time and Space in January 2020
This is a time to give yourself and others a great deal of time and space for deep changes which will permanently affect politics, global security, business and employment. Ceres is a symbol of compromise, deal-making, power-sharing and essentially, a new world. She is the major player in January 2020 alongside Pluto and Saturn. To find out more about Ceres, look here. This is an in-depth explanation of this powerful dwarf planet.
Do You Have Factors at 20, 21, 22 of Any Zodiac Sign?
If you are a Premium Member, please check your personal birth chart for factors at 20, 21, 22 of any zodiac sign at all, because although your actual career, unpaid work or university degree will not be affected directly by January 2020 changes, you can be sure that another area of your life will be.
If you have planets at 20, 21, 22 in Libra in your Seventh House of partnership, for example, it may be your husband's career and he gains a promotion. If you have asteroids at 20, 21, 22 in Gemini in your Third House of internet, it may be that new rules governing Google, Facebook, Twitter and YouTube directly affect your use of the computer or telephone.
Google, Facebook, Twitter and YouTube are all good examples of huge American corporations which have taken over the internet and would be obvious candidates for a Capricorn weather take-down or transformation.
I hope you can see how this is working for you. Go back to the actual planet, asteroid, point or angle you have at 20, 21 and 22 and realise that what goes down in big business, politics and the world order in the second week of January 2020 will reach you through a domino effect.
In Part Two, discover how Generation Aquarius (born with Uranus and/or Neptune in Aquarius, the sign of equality, diversity and community) changes the 2020 U.S. Election.