In Part One, of this two-part series about January 2020, see why massive changes in politics, nuclear politics and big business will affect you and the people you know. Read Part One here.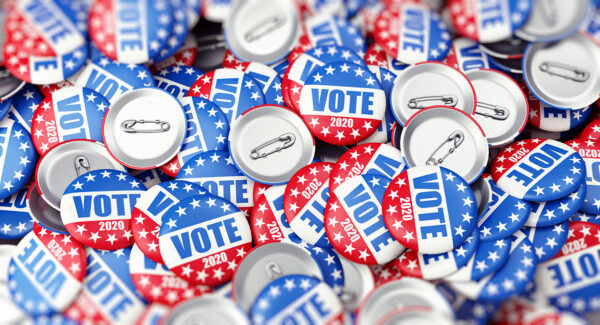 How Generation Capricorn Born 1993-1995 Changes the American 2020 Election
People who aged 25, 26 or 27 years old with Uranus and/or Neptune in Capricorn at 20, 21, 22 degrees will be caught up in heavy weather in their chosen profession as Ceres crosses 20, 21, 22 Capricorn alongside Pluto and Saturn, weaving in and out of the same chart zone – from January 7th until January 13th 2020.
This generation is conservative, traditional, ambitious, professional, and committed to success. What happens between January 7th and 13th 2020, will ask them to confront the structure of the corporate world, the trade unions and government in a way they have never experienced in their lives – and never will again. January 2020 is critical for their finances and employment. This makes Election 2020 vital to them.
These 25-27 year-old people (eligible to be Representatives in American politics) will tackle the U.S. election of November 3rd, 2020, as no other generation has done before – both as voters and as candidates.
I am going to leave predictions about the next American President for another time but we can expect to see all classes, ages, genders, colours, backgrounds and nationalities sharing the power. And that's global – not just in the United States. Maybe this affects you beyond just global trends, so do cast your eye over the horoscope set for you time, place and date of birth.

[contentblock id=51 img=html.png]
When Global is Personal – Your Factors at 20, 21, 22 of any Sign
Check your chart again (above) if you are a Premium Member.
If you, your partner, friends or family have personal birth chart factors at 20, 21, 22 of any zodiac sign at all, then January 2020 opens the gate to serious change. In fact, it will be a whole new world out there and you or they will be affected. How? Let's take a look at the zodiac signs of the factors concerned. When Ceres, Saturn, Pluto and faster-moving planets like Mercury pass across 20, 21, 22 at the end of 2019 and start of 2020, you can expect a ripple effect from bigger shifts to affect you.
The best example to think about here is the arrival of the internet in 1993. Back then nobody knew what it was. Yet, if you had personal horoscope factors being triggered then, you would soon come to know it as a global life-changing experience. For you!
ARIES: Title. Internet Profile.
TAURUS: Finances. Banking.
GEMINI: Social Media. Worldwide Web.
CANCER: House. Apartment. Family. Home Town. Country.
LEO: Children. Young People.
VIRGO: Work. Service. Duty.
LIBRA: Former, current and potential partners. Enemies or opponents.
SCORPIO: Property. Money. Shares.
SAGITTARIUS: Travel Plans. Foreign Connections.
CAPRICORN: Career. Social Status.
AQUARIUS: Friends. Groups.
PISCES: Secrets.
The Bigger Picture of January 2020
What we have here is a statement about tremendous power that will be distributed differently. You will see it just about everywhere. At work. At home. With your government. With world government. Depending on your age it will draw you back to the years 1993 and 1994 and you will begin to see why 'What goes around comes around full circle' with your life. Now, let's look at the global transformation in trade and security coming in January 2020.

NATO – the North Atlantic Treaty Organisation Founded with Mars at 21 Cancer on 24th August 1949 at 11:42 am in Washington DC, the astrological chart for NATO shows crisis as Pluto, Saturn and Ceres oppose Mars from 21 Capricorn. NATO involves 29 members, mainly in Europe and North America. Mars is a symbol for attack and defence in astrology. Cancer is a symbol for patriotism.
This is a crisis which all of us hope will not be of nuclear proportions. Nuclear sharing is part of NATO's policy of nuclear deterrence, of course. Yet – the astrology is there. History tells us, January 6th to 13th is a crossroads for a world that wants peace, not war. We have a long lead-time.
The crisis begins on November 11th, 2019, when Pluto moves to 21 Capricorn and increases from December 29th, four days after Christmas, when Saturn moves to 21 Capricorn. Ceres moves to 21 Capricorn 9th, 10th, 11th and Mercury will be at 21 Capricorn on the 11th with the Sun at 21 Capricorn on the 12th.
It's a good time to be optimistic. Jupiter (solutions, triumphs, breakthroughs) will have moved into Capricorn from December 3rd, 2019, but as he will not approach 21 Capricorn until March 10th, the world will have to keep the faith.

The European Union in January 2020
The 'birth' chart for the European Union is set for 7th February 1992 and the Maastricht Treaty which led to the creation of the E.U. and the Euro. It shows Mars at 21 Capricorn, so it is clear that between January 6th and 13th 2020 when we see Pluto, Ceres and Saturn – with Mercury – pass over that spot, it is a rare and critical crossroads for the European Union too. It's now or never for total transformation.

Nuclear Questions
The last time we saw such rare astrological focus on cycles at Capricorn 20, 21, 22 was 1993 and 1994 was equally intense. In fact, it was nuclear-strength. Back then we saw Uranus and Neptune at 20, 21, 22 Capricorn with new concerns about the balance of power in nuclear nations. Between January 6th and 13th 2020 we will need to look at North Korea, her program of missile tests and her record on nuclear site inspection. We should also include Iraq in this and China.
China exploded a nuclear weapon test in this period, despite President Bill Clinton's objections. Unfortunately, we are going to see a replay of the same issues that plagued the planet in 1993 and 1994 in January 2020.

Amazon Questions for Jeff Bezos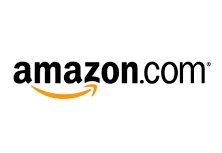 Talking about questions relating to power, and superpowers, and empowerment, and compromises on power – it is also time to consider Amazon in January 2020. Why? The company was founded on July 5th, 1994, with Neptune at 22 Capricorn aspected by the North Node at 22 Scorpio (banks, business) and the South Node at 22 Taurus (retail, shares). That's a critical crossroads for Jeff Bezos if he is still CEO as between January 6th and 13th 2020, the big Amazon corporate bubble bursts. When we talk about the global affecting the local in astrology this would be a good example for you. Do you shop at Amazon?

Internet Monopolies and the World Wide Web
Beyond Amazon, which has a foundation 'birth' astrology chart in the Capricorn zone, we can consider the internet itself, which was breaking news in 1993 during the exact conjunction between Uranus at 20 Capricorn and Neptune at 20 Capricorn. When Pluto, Ceres and Saturn pass 20 Capricorn that is a serious challenge to what we used to call The Net.
America, Great Britain and The Special Relationship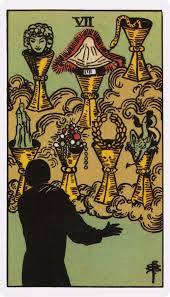 There will be a crisis and transformation involving the Special Relationship between the United States of America and Great Britain between Monday January 6th and Monday January 13th, 2020. Remember Prime Minister Tony Blair and President George W. Bush standing 'shoulder to shoulder' on the terrorist attacks of 9/11?
This is shoulder (hard) against shoulder. And it's going to be about trade, after Brexit, but also international security.
We are seeing the same patterns in November 2019-January 2020 that America experienced on December 16th, 1773, the day of the Boston Tea Party.
Pluto was last in Capricorn between 9th January 1762 and January 27th, 1778. The crisis points which we are going to see repeat between November 2019 and January 2020 will repeat the astrology we saw when the War of Independence was at its height.
There is more to this than just one month in 2020, though. This is a sweeping trend about the politics between the two countries and the total transformation of their relationship which each other, as allies and partners. We are about to see the historic recycling of karma. In 1772 February 5th to July 16th and December 11th to 31st. In 1773, January 1st to March 28th and May 21st to December 31st. In 1774, January 1st to 17th and August 17th to November 21st.
What happens in January 2020 to world trade, taxation and shares will make the Boston Tea Party look like…a tea party.
The World in January 2020 – From New Zealand to China
Whenever you see a line up in Capricorn 20, 21, 22 warning bells ring if you also those patterns in the foundation (or creation/formation) astrology charts for a number of countries. What we're looking for here are planets at Capricorn 20, 21, 22 which points to the status of a nation – but also Cancer 20, 21, 22 – which is about the patriotism, security and territory of a particular nation. We are obviously looking at an historic crisis and transformation and a new order – nuclear and economic.
Here is the list, which will be triggered between Monday, January 6th and Monday, January 13th, 2020. All horoscope data selected from a range at The Book of World Horoscopes, Nicholas Campion, The Wessex Astrologer, Bournemouth 2004.
The New World Order
I am sure you can see who comes out on top of the new world order, if you remember that Jupiter is the symbol for the best and greatest in astrology. China will experience this historic line-up of Pluto, Ceres and Saturn at 22 Capricorn, exactly conjunct her Jupiter at 22 Capricorn, timed by Mercury (the faster-moving planet of news) on Sunday January 12th, 2020. Allowing for world time-zone differences, we will see the first headlines for Monday January 13th, 2020. In fact, the old chart for Communist China shows a Jupiter Return in March, July and November 2020 so this is big for her. In a moment, I'll zero in on the American and Chinese horoscopes. I am sure you can also see how Brexit and the European Union is showing up with these charts.
India
Moon 20 Cancer
1st January 1877, 00.00, New Delhi
New Zealand
Mars 20 Capricorn
28th September 1907, 00.00, Wellington
Spain
Venus 21 Capricorn
19th January 1479, 12.00, Madrid
Greece
Neptune 21 Capricorn
3rd February 1830, 12.00, Athens
Russia
Mercury 21 Capricorn
30th December 1922, 12.00, Moscow
USA Confederacy
Venus 22 Capricorn
4th February 1861, 12.00, Montgomery, Alabama
USA Congress
Pluto 22 Capricorn
5th September 1774, 10.00am, Philadelphia
China
Jupiter 22 Capricorn
21st September 1949, 12.00, Peking
Great Britain
There are numerous charts for the British Isles, starting with the Roman Invasion chart of 55 B.C. and three of them show sensitive points at 22 Capricorn/Cancer, or within one degree. Thus:
Roman Invasion Chart
Neptune 21 Cancer
27th August 55 B.C. 4.00pm, Walmer Beach
United Kingdom Unification
Mercury 22 Cancer
12th July 927 A.D. 12.00pm Eamont
Act of Union
Moon 19 Cancer
1st January 1801, 00.00, Westminster
Astrology is history, mythology, sociology and synchronicity. That is how you make predictions. And also, why you should! Between Monday January 6th and Monday January 13th, 2020, there will be a critical change in the balance of power between the United States, China and Europe. It will also involve New Zealand, either on questions of trade or as a major non-NATO ally. We, the people, need to track this before it even comes to pass to make sure the stakes are kept as low as possible.
One Last Note – Post-Millennium Bugs, Hackers and Viruses
As an astrologer, I always deal with American readers who type day, month and year dates in reverse order to British and Australian calendar dates. Yet, no matter how you key in the date of the eclipse on 10th January 2020, you end up with what looks like a memorable code. I am going to leave this with you. This is not my area. But I need to mention it. Over to you! This eclipse falls right in the extreme Capricorn 'change' weather zone. And when keyed in numerals, it looks like this. Very odd.
1012020
1102020