On Tuesday, July 2nd, 2019, astrology eclipse watchers stand still. A total solar eclipse, seen in Chile and Argentina will make horoscope headlines. We'll be in the Moon's shadow. So, in one area of your life (explained in a moment) you will find you are left in the dark. Something unseen and unknown is in the shadows. There is a second eclipse, a partial lunar eclipse, on 16th July. This month is not like any other. So, let's take a closer look at why it's best not to judge or act on eclipse days. Before I get to your personal birth chart (if you are a Premium Member, you'll have it here, now, to check immediately) let's look at your Sun Sign chart.
[contentblock id=51 img=html.png]
What an Eclipse Does in Astrology
An eclipse does exactly what you would expect. It leaves you or others in the dark. It covers up what would normally be obvious. It can 'blind' you to what's really happening – just as a real eclipse can blind you without proper glasses. History and astrology tell us eclipses surround 'forever' mysteries but also occasionally revealed mysteries – like the wedding and also the passing of Diana, Princess of Wales. It typically takes years before the events around an eclipse ever come to light. Sometimes, the guessing game goes on for the rest of time. The J.F.K. assassination took place in the year of a total, dramatic eclipse covering the United States.
Important: eclipses are not negative nor positive. However, when you cannot see and do not know, don't judge or act.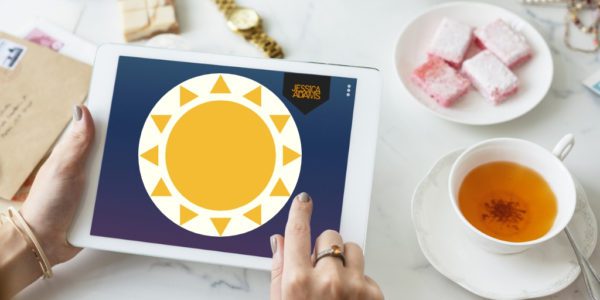 Why Your Sun Sign Horoscope Matters on Eclipses
I am sure you know that I recently launched The Sun Sign School with two former Cosmopolitan magazine columnists, Barbara Dunn and Maggie Hyde – and both astrologers to Diana, Princess of Wales – Debbie Frank and Penny Thornton. Leading Australian and Asian astrologers Stephanie Johnson and Joanne Madeline Moore are also tutoring with me, as are special guests Bernard Fitzwalter (Elle magazine) and another royal stargazer, Natalie Delahaye.
I mention Sun Signs and this way of looking at astrology, because eclipses always involve the Sun. Our research, both with our personal clients and in our own magazine and newspaper work, shows that the 'weather report' of your regular Sun sign or zodiac sign is a really good way to figure out the impact of eclipses. And these two July eclipses are really important, in terms of what you don't know and can't see! So, let's look at that now…
The Sun Sign Guide to July Eclipses 2019
The exact dates and times of these July 2019 eclipses in astrology is as follows:
2nd July 2019 – 7.16 pm Universal Time – New Moon Solar Eclipse – Sun at 10 Cancer, Moon at 10 Cancer
16th July 2019 – 9.38 pm Universal Time – Full Moon Lunar Eclipse – Sun at 24 Cancer, Moon at 24 Capricorn
Pisces
This is about your sons or daughters. Stepchildren, nieces, nephews or godchildren. We might call them the 'heirs' to your throne. The situation is clouded. As you might expect an eclipse conceals more than it shows. There may be questions here about anything from sperm counts (this cycle takes you all the way back to pre-pregnancy) to adult children. Try to wait. Example: Your best friend wants to make you a godmother but it's a secret for three months.
Aries
This July Eclipse pattern falls in your property zone. This is obviously where we find house prices, mortgages, rent and interest rates. There are also wider issues here about the local council or government, builders, renovation and construction. You have to ask what lies behind? If life is a drama, what is behind the stage set? You just can't see it yet. Example: You don't realise that the property you want to buy has issues which will bring the price down later on.
Taurus
The information is patchy about paperwork, emails, computers, text messages, multimedia, publishing and in general, anything to do with words on a page/screen. You may want to steer clear of important choices across the eclipse. We live in a global 24-hour village and so please allow that eclipse to cross out of your internet life before clarity returns. Allow about a day either side of the eclipse. Example: You are missing messages on your iPhone without realising it.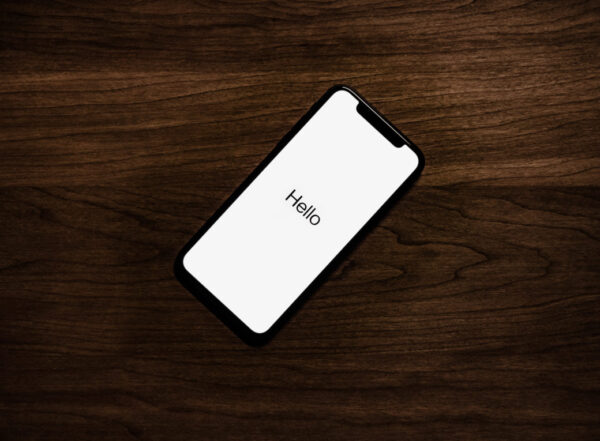 Gemini
You are more affected by eclipses in your finance zones in July 2019, Gemini, because you also have Mercury Retrograde there (and you are ruled by Mercury). There is far too much that is dark or hidden about a situation affecting your investments, possessions, finances, business and so on. What one might assume is solid gold is hard to make out. The July 2019 eclipses falls in your Second House of what is owned or earned and your Eighth House of legacies, mortgages, life insurance, shares, loans and so on. Example: Your taxes are being scrutinised in secret.
Cancer
As you might imagine, Cancer, when an eclipse leaves people in shadow, or in the dark, you are also operating with pretty low visibility in your life. I would describe this eclipse as a smokescreen when you or those around you just can't see what is actually there in terms of your brand, reputation, name, image, photograph, title and so on. All the 'me' aspects of life. . It's like trying to make decisions when about 50% of the picture is behind heavy cloud and that picture is you. Bear that in mind. Example: You're planning a new blog in your name, but someone else has a similar name!
Leo
The Twelfth House of your solar (Sun Sign) horoscope is where these Cancer eclipses fall. You are ruled by the Sun, which is in this weird dance with the Moon, so you are strongly affected. Essentially, this is about your God. Your inner demons. Your beliefs about 'heaven and earth' and also the universe. Astrology? Buddhism? Judaism? Quantum Mechanics? Leo, you just don't know and can't see, near these eclipse dates. As a general rule, avoid judging/acting. Example: Knowing the eclipses are here, you sidestep a meditation session on those days – too much is unknown.
Virgo
This is about the groups you belong to on the worldwide web, like Twitter, but it's also about collections of friends and acquaintances in general. It is very hard to know what is going on in the background or behind the scenes with these people and if you try to figure out one 'face' in this circle of people you'll be unable to do that with the others. Leave this. Example: Your old professional association is planning a reunion, but the full details are being kept from you.
Libra
This eclipse is really about that ambition you have in the background to get to the top. We associate the Eclipse with blind spots. You may be so caught up with other things that you just can't see an important story about your chosen field, profession or goal. Another way to describe this is – dazzled by the light. You may want to make up your mind later. The eclipse days themselves, but a window of about 24 hours either side, is best considered as a 'later' zone. Example: You want to take a job offer on July 2nd, but you don't know a rival firm is also headhunting you.
Scorpio
The eclipse falls in the 'flight path' area of your horoscope so this is about travelers coming into your world, or your own intention to travel, or even move, at some later date. Eclipses cover things up so that we literally can't see what is going on, which is why you may want to assume that around 50% of the picture is yet to be revealed. Plan accordingly. As we also have Mercury Retrograde in July, do check and double-check travel plans. Anything from strike action or extreme temperatures in climate emergency may affect you. Example: Your flight is rescheduled following a storm.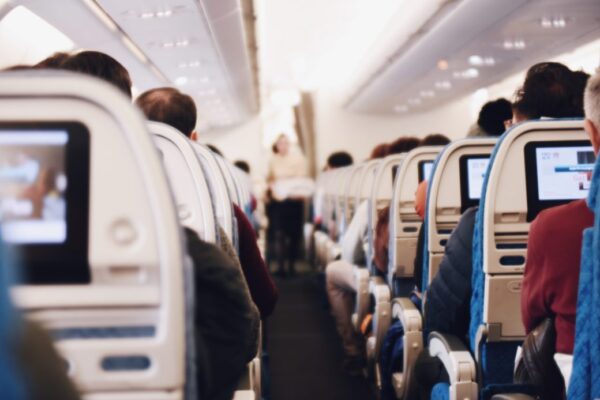 Sagittarius
This is about money, business or property. If there is any one area of your life where you need total clarity and awareness, this is it – but the eclipse will leave you or other people in the dark. It's complicated. Eclipses are neither negative nor positive. There may be buried treasure here, for example. At the same time, you could be hoodwinked. Defer judgement! Be extremely cautious if numbers, facts and figures are circulated near July 2nd in particular. Remember how blind spots/tunnel vision are associated with this time. Example: You take out a fixed-interest rate mortgage only to discover you could have acquired a better deal another time.
Capricorn
Is this about a former, current or work partner? A marriage? Your ex-husband or ex-wife? Current sexual relationships? It can be very hard to move forward when the light is dim. I know that you or someone else has a very good reason for wanting to act, but actually – it's like setting off before daylight has a chance to dawn. Later on, when this peculiar eclipse has passed you can get a true measure of feelings and emotions. This eclipse is also about enemies, rivals or opponents. Take care. Example: You don't realise that your work rival is about to resign, affecting you too.
Aquarius
This eclipse falls in your zone of work, projects, plans, ideas and above all – your computer. The eclipse is about blind spots. We think we can see – or others can – but there is tunnel vision. It can be like operating with very narrow focus and obviously that's not useful for you or anybody else. Assume limited perception here and work around that on the eclipses. The body, your fitness for work, your general physical and mental health are also in the zone. Example: You buy a new ergonomic chair only to find (later on) your neighbour had one to give away, free of charge.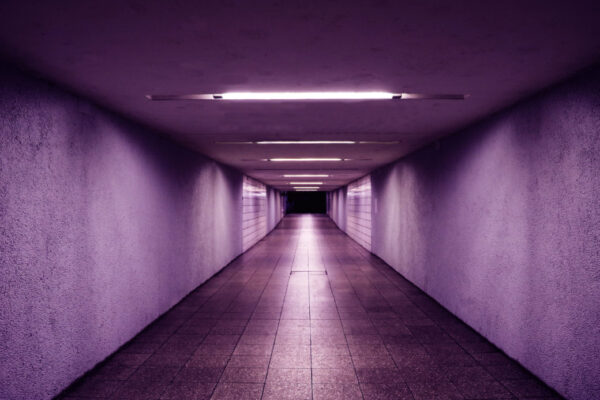 Are You a Premium Member? Do You Have Personal Birth Chart Factors in Cancer?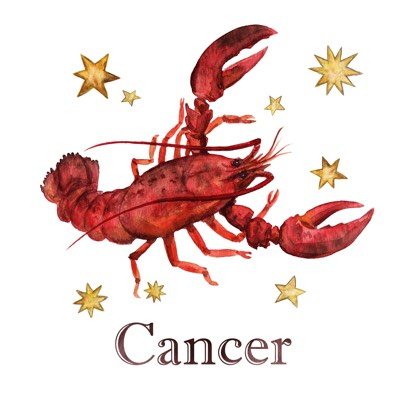 If you have personal birth chart factors in Cancer – planets, asteroids, points, angles – then these are triggered by the eclipse, and by more important trends which began when the North Node moved into Cancer at the end of 2018.
This is about your Fourth House which you can look up on Search and in your PDF books. July will be about your apartment, house, property investment, household, family, hometown or homeland. Maybe a combination of those. Does either eclipse fall exactly on your Cancer planets, asteroids or other horoscope factors? Double the message. Do not act or judge on eclipse dates or within 24 hours either side, allowing the world to catch up with itself.
For you, there is an extra reason to assume you are not seeing the full story and you don't know the full picture. Apply this to buying or selling property, renovating, decorating, tenants, landladies, close relatives and so on. In fact, it may not be until next year that you realise what was obscured from view!
There may be family karma here, or family secrets. That's pretty typical. There may also be major shifts involving property prices, land value, your council, your government and so on – which you cannot see and do not know about. So why act or judge on eclipse days? When you could do it any other time?
The North Node in Cancer from Tuesday 6th November 2018
The North Node entered Cancer 29 and moved backwards through the sign, from Tuesday 6th November 2018 and it is still in Cancer now, as you go into July 2019. The Nodes move strangely backwards to remind us that time can also pull us backwards on this cycle.
Karma! The Year 2000, 2001 and Your Personal Birth Chart
Back in April 2000, the North Node entered Cancer at 29 degrees and remained there until October 2001, so if you think back to the 2000-2001 period, you'll get a hint about what these July eclipses might mean. You will certainly find out more by the end of 2019, as there will be a slow replay of a major story in your life from 2000-2001.
If you do have Cancer factors in your chart, that slow replay will be about the family. It may also be about a decision you made then about a house, apartment – or leaving your hometown or homeland.
World Headlines and the Cancer July 2019 Eclipses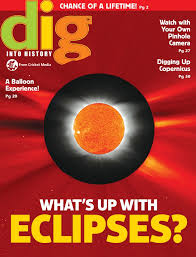 The sign of an eclipse shows you where we, the people, are being left in the dark, usually by those at the top. On December 10th, 1973 we saw a partial lunar eclipse in Gemini (which rules telephones and tape recordings, and also the media) and Sagittarius. Shadowy! Sagittarius rules foreign countries. So, what went down around that time?
Three days earlier, the White House had told the world it could not explain an 18 1/2-minute gap in one of the Watergate tapes. The media reported one official theory was that 'some sinister force' had erased it.
What Am I Not Seeing?
As I write in my book, 2020 Astrology: Your Five-Year Horoscope Guide, eclipses do have that fated quality about them. I was interviewed about their astrological meaning by Channel Four at Glastonbury, on August 11th, 1999, when the sky went dark, two owls next to me fell asleep and the whole town fell silent. The astronomer on the show with me was Brian May from Queen, the world's most famous stargazing guitarist. It was unforgettable. Standing on Glastonbury Tor watching the morning turn into night was a real lesson for me as an astrologer.
The question you should always ask when an eclipse comes around is this: What am I not seeing?
As a general rule, when you see an eclipse coming, count the day before and after, and suspend big judgements or dramatic action plans. Eclipses conceal. They never fully reveal. They often blot out what needs to be seen. You are not shown the full picture. It can be harmless, but if you, or the people around you (or even the nation) gets hit by an eclipse, you will be affected. If you can choose any time at all to go ahead with big plans, you may prefer to avoid an eclipse, if it's no big deal to move dates. There is no need to be paranoid about eclipses, but you need to be aware that all is not what it seems. Sometimes you will never, ever know the full story.
An Eclipse on a New Moon, when the Sun and Moon are in the same sign and at the same degree or number, is the birth of something new, but it will involve concealed information, unknown facts or missing details. Be careful.
An Eclipse on a Full Moon, when the Sun and Moon are in opposite signs, at the same degree or number, also blots out what needs to be seen. It is more challenging, because the Full Moon describes inner or outer conflicts, too.
In a moment, I'll look at the Full Moon in Capricorn-Cancer and go into more detail about the intense Capricorn 'weather' which is also affecting your horoscope – not only in July – but all the way to January 2020.
Climbing Higher, Getting Stuck, Making Big Decisions
Capricorn the mountain goat is a very old symbol in astrology, going back at least 2000 years and counting. This image turned up on my Twitter feed. Twitter is a good place to stay updated on the Capricorn Full Moon Eclipse of 16th July 2019. You can follow me there @jessicacadams and ask questions, closer to the time.
The most you need to know: ambitious people who have done anything to get ahead, including 'strategic' marriages, deliberate playing of family connections, ruthless behaviour – even illegal moves – are going to come a cropper, as they say in London, not only because of this blind spot eclipse on 16th July – but also January 2020.
Why January 2020? Because we see a massive line-up in Capricorn then which you have not experienced in your life and will not see again. And that means, it's time to come down the 'mountain' for so many social climbers. Or fall off.
Seriously, watch the headlines on or close to 16th July. Who's at the top, wants to be there, or may not stay there?
Capricorn Eclipse July 2019 and Capricorn Weather in 2020 – Just for You
Let's recap that information about the second eclipse, partly in Cancer, but also in its opposite sign, Capricorn. It falls on 16th July 2019 at 9.38pm Universal Time – it's a hard-work Full Moon Lunar Eclipse – with the Sun at 24 Cancer, and the Moon at 24 Capricorn.
Are you a Premium Member? Check your chart for factors at 24 Capricorn in your Tenth House of achievement, ambition and success. If you have anything there, please be cautious about judging or acting too dramatically about your career, unpaid work or university degree on July 15th, 16th, 17th.
Even if you have just one factor in Capricorn at any degree at all, you'll be in the dark on this eclipse. This is about your place in high society; your position on the social ladder; your profession; your desire to be at the top and your ability to stay at the top. Capricorn is the mountain goat who climbs to the peak from the bottom, patiently and steadily.
What the Capricorn Weather Means for You It's not just an eclipse, which does not allow you to see, what would normally be so obvious. It is also the presence of Saturn, the South Node and Pluto in Capricorn. This intense, unusual pattern will peak in January 2020 when we have a sweeping range of horoscope factors, also in this sign.
Let's look at your Sun Sign chart again, because it's a very good guide to the headlines of your life. Where are you doing it tough in 2019? What will lead to a major decision in January 2020? What can you 'not see' on July 16th?
If you are a Premium Member, please do use your Tarot cards, your Astrology Oracle cards and PDF book, and your July-August-September Journal to work through this cycle in your life.
Aries: Career. Social position. Ambition. Status. Aspiration. Your desire to get to the top and stay at the top. Success.
Taurus: Travel. Foreign people and places. Other religions and belief systems. Publishing. Academia. Education.
Gemini: Finance. Bank loans and mortgages. Investments. Pensions and superannuation. Property. Charity. Taxation.
Cancer: Former, current and potential partners. Enemies, rivals and opponents. Duels. Duets. Double acts.
Leo: Paid and unpaid work. Housework. Daily routine. Lifestyle. Your fitness. Your physical and mental health.
Virgo: Sexual relationships that may lead to co-parenting. Children. Babies. Millennials. Generation Y. Youth.
Libra: House. Apartment. Family. Household. Hometown. Homeland.
Scorpio: Internet. Multimedia. Websites. Communication. Your 'voice' across all mediums and media.
Sagittarius: Finance. Charity. Valuables. Art and jewelry. Banks. Loans. Debts. Credits. Property.
Capricorn: Image. Reputation. Title. Appearance. Profile.
Aquarius: Your God. Your inner demons. Counselling. Dreams. Religion. Faith. Astrology. Your inner life.
Pisces: Friends. Groups. Trade Unions. Online communities like Meetups.
If you want to know more about eclipses, just hit Search and do read Comments – my readers around the world have left so many fantastic real-world examples of how eclipses have affected them over the years. It's real astro-research.