Using Your Jupiter Luck in September, October, and November 2019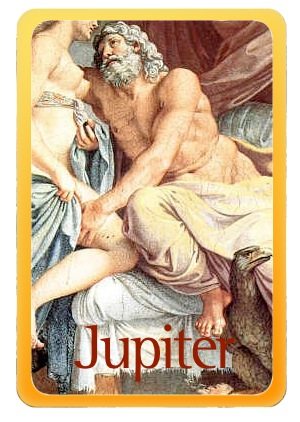 Jupiter is the planet of natural good timing, growth, hope for the future, problem-solving and expansion in astrology. This symbol has been known to us for over 2000 years and in fact, you'll find Jupiter cycles (12 years) showing up across every country of the world. There is a reason for that. Jupiter cycles work. I'll give you dates, timing and specific details about your personal birth chart if you are a Premium Member. If you just want the broad 'weather' of Jupiter you can look up your Sun Sign too which will give you a solid general forecast. One way to think about Jupiter is 'irresistible'. As you can see in this portrait of him, below (shown as the Roman god) he can be tremendously seductive. In this feature I will look at some amazing dates ahead, when Jupiter's tempting holiday and vacation offers for late 2019 and 2020 are hard to beat.
Jupiter in Sagittarius in Astrology

You know about Mercury Retrograde. Jupiter Retrograde has also been with us. The planet appears to have been going backwards and getting stuck. This has made 2019 quite frustrating for you, as everything has been potential without delivery! I am sure you know Sagittarius rules holidays, vacations and travel. Well, so far we have spent a very long time waiting for the biggest and best deals in years – but they're coming.
Put August 12th in Your Diary

On August 12th, Jupiter turns direct or switches direction. He does this at 14 Sagittarius, so if you have anything at all in your personal birth chart at 14 degrees, you will find that the ripple effect from the biggest and best airline and hotel deals in years, touches your shore. In other words, you may gain through secondhand means, in quite another area of your life.
Do You Have Factors at 14 Degrees of Any Zodiac Sign?
Jupiter at 14 Sagittarius dominates August, so if you do happen to have factors at that degree, you will be thrilled at the last fortnight when you catch a break, perhaps involving your image, money, internet, home, children, job, marriage, business, education or social life.
It may be that travellers or foreigners come to you and bring about a change, for example. What else are we going to see happen from 12th August? A new boom in part-time and full-time education in all its forms. That will also touch your life.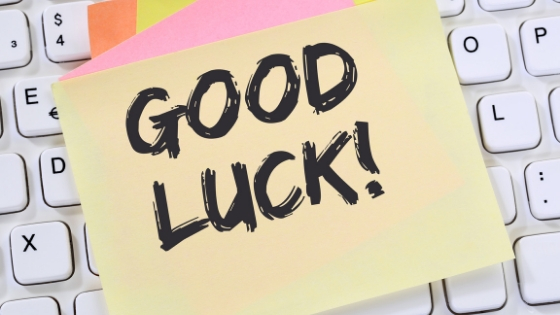 Jupiter's Lucky Dates September-November 2019
If you find that the degrees line up (below) with anything in your chart, you will also see a ripple effect, resulting from a global improvement and expansion of the airline, travel and hotel industry – together with a new wave of foreign trade deals, exports and imports. There will also be a huge boom in education, both recreational and formal (from workshops and seminars to universities/colleges). We'll also see the next big wave in online publishing, websites, blogs, ebooks and also the traditional paperback/hardback industries. Sagittarius rules all these areas of our lives and that sign rules 2019.
If you are studying, teaching, writing a blog, book, script or website – Sagittarius rules all these aspects of life. Jupiter is an ancient symbol of simple good luck, so you are in the right time, in the right place, after 12th August. Just remember to push your luck – seize the day – until 2nd December.
Currency Crashes = Best-Ever Holidays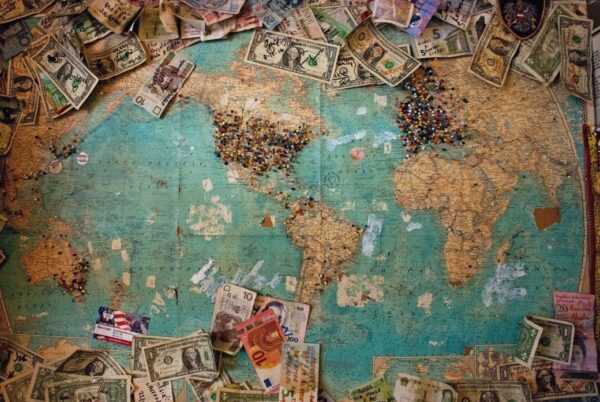 The combination of Jupiter (luck) in Sagittarius (travel) and Uranus (shock) in Taurus (currency) from 12th August to 2nd December will crash currencies around the world in your favour.
The last time we saw Jupiter in Sagittarius, 12 years ago, the British pound hit a 14-year high against the American dollar making British tourists in the United States very happy.
My readers come from Auckland to Mumbai; New York to Melbourne; London to Dublin. I can't predict for every currency, but I can tell you – by all the laws of astrology – that your pound, dollar or euro will buy many more days, or far better hotels or flights – in at least one place you'd like to go to. And think about your own country as well. Staycations?
We are going to see currency and exchange rate madness in September, October, November 2019 so be ready to shop. Even if your own currency crashes through the floor – the pound is going to plummet for a time in Great Britain – if you have your personal astrology chart and are watching the patterns, you'll time it right and get a brilliant bargain.
The Big One – Jupiter Quincunx North Node – Watch Property and Career Opportunities
On September 10th (allow a day either side for world time zone differences), Jupiter at 15 Sagittarius will quincunx the North Node at 15 Cancer and semi-sextile the South Node at 15 Capricorn. This is going to benefit millions of people around the world who are looking for house or apartment bargains; mortgage offers; a rise in the value of their homes; government tax breaks or packages for home buyers; new and better deals for relocation, worldwide.
You might also want to watch these dates, below:
13th October – Jupiter Sextile Bacchus
This sexy sextile (or flow) takes place with Jupiter at 20 Sagittarius and Bacchus at 20 Libra. This is really interesting as Bacchus is the son of Jupiter. It's about natural highs and good times – celebration – it's also intensely romantic. Libra rules love, engagement and marriage. If you have anything in your personal birth chart at 20 degrees, October 12th-14th works.
25th October – The Biggest and Best Travel Deals For Twelve Years
Watch 24th, 25th, 26th October for the biggest and best hotel, airline, cruise, train deals in 12 years as on 25th October, Jupiter at 22 Sagittarius conjuncts Ceres at 22 Sagittarius. This is obviously about one week before the Brexit deadline of 31st October (Halloween) set by the former British Prime Minister Theresa May.
Are You a Premium Member? How to Use The Astrology Oracle for Maximum Luck
If you are a Premium Member, you have access to The Astrology Oracle cards, and the guidebook that comes with them, beautifully designed by Justin Tabari. You can maximise your good fortune on this special Jupiter 'flow' period from August 12th to December 2nd 2019, by giving yourself a reading. Use your quarterly Astrology Journal (free with membership) to record your prediction. Ask 'Where is my biggest potential for good fortune with Jupiter in Sagittarius in 2019'? Note the house card you receive and also the symbol. The cards will support the astrology. The rest is up to you.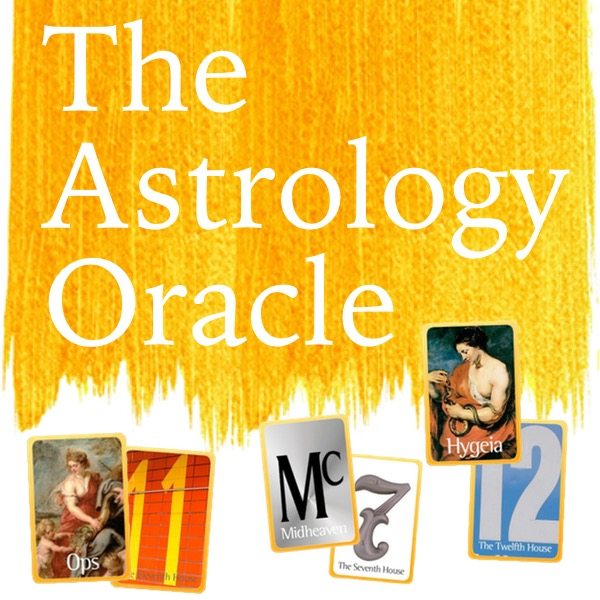 If You Have Chart Factors at 22 Degrees Watch Travel Deals
If you have personal birth chart factors at 22 degrees of any zodiac sign at all, then Jupiter will aspect those (make a pattern) in a very particular way, not seen in 12 years. You're in luck.
Even if you don't have anything at 22 degrees, you'll still gain, from the Jupiter Effect, as this planet moves purposefully and powerfully through the zodiac sign of Sagittarius, making up for all the lost time in 2019. Expect a Brexit Boom.
Yet, beyond the obvious impact of Brexit on tourism, holidays, vacations and also relocation/emigration, you will see other ripples from bigger waves around the world, on 25th October, which help you so much. Watch the amount of foreign currency you can buy with your own, at that time. You could find incredible deals.
Ceres rules 'the new world' and is very much about striking bargains and reaching compromises. Put her next to fortunate Jupiter and you could be looking at sensational holiday and vacation options for the end of 2019, but watch advance purchase deals for 2020 as well.
Racing to the Finish Line in November 2019
Jupiter is racing to the finish line of his Sagittarius cycle in November 2019 and you need to get moving, too. These chances will not come again for another 12 years. On 12th November, we find Jupiter at 25 Sagittarius sextile Mars at 25 Libra. Again, we see Libra, the sign that rules engagement, marriage and love – beautifully paired with this cycle.
If you have anything in your personal birth chart at 25 degrees, circle November 11th, 12th, 13th in your diary and when you see an obvious wave, ride it. Jupiter 'waves' are big, impressive and have a 'wow' factor about them. They also roll quite naturally and easily, and it seems like the simplest thing in the world to surf on them.
18th November 2019 – Jupiter Trine Proserpina
The benefit of using a full modern astrology chart, with the asteroids like Proserpina, is that you get the true, bigger picture of your destiny. Proserpina is Pluto's daughter. She is a symbol of connection, bridge-building, liaison, negotiation and powerful outcomes. On 18th November we find Proserpina at 26 Aries trine Jupiter at 26 Sagittarius. That's big.
If you have anything at 26 degrees in your personal birth chart, of any zodiac sign at all, catch that wave. Aries is about self-promotion, Twitter, Pinterest, YouTube (all relating to your image, name, face and profile) so the link here is very much about – qualifications, letters after your name, reaching foreign internet outposts, expanding yourself globally.
This is the last of the short, powerful, planet-changing burst of Jupiter in Sagittarius weather for 2019, so make sure you watch what is going on around you, on 18th November, and make the most of it. Double that message if you do happen to have anything at 26 degrees in your horoscope.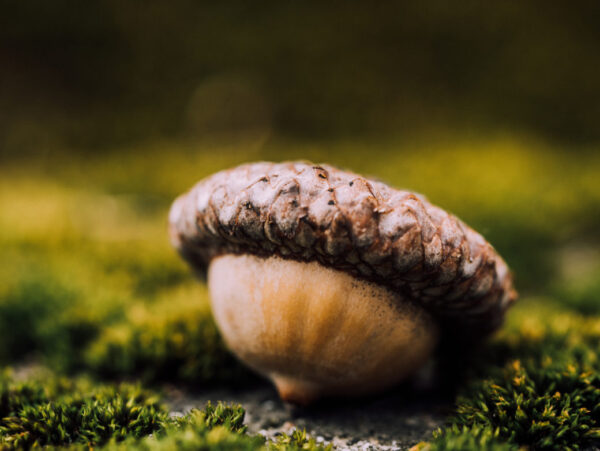 From Little Acorns, Big Oak Trees Grow
The Romans who gave us the astrology we use today, linked Jupiter to acorns and oak trees. This is significant. The acorn you plant after Jupiter turns direct in mid-August will grow into a budding oak tree by December 2nd, the end of the cycle. In 12 years it will have turned into a mighty oak. In 24 years, you could have more of them. 'From little acorns, mighty oaks do grow' is one of those old-fashioned phrases which has lasted – because it's true. Try it and see.
There is more to say about Sagittarius cycles, because from May 2020, we find the South Node of karma moving into Sagittarius, so whatever you give – donate – put out there – returns to you in 2020 and 2021 – if you planted the acorns from August 12th to December 2nd, the big Jupiter cycle.
The South Node and North Node work as a pair, and the North Node will be in Gemini from May 2020 as well, the sign that rules short journeys, just as Sagittarius rules long journeys. As a general rule, the more you can do to bring the world together – comes back to you in a welcome wave – in the years 2020 and 2021 as well. Those are the astrology rules!