Mercury Retrograde October-December 2019 and Your Horoscope
It's back. The cycle which affects your computer, telephone, purchases, commute and travel plans starts with the first shadow on October 11th and won't end until December 7th. In a moment, I will look at how your sign is affected.
I'll also look at your personal birth chart, which you will have as a Premium Member, to see where you will hit delays and reversals.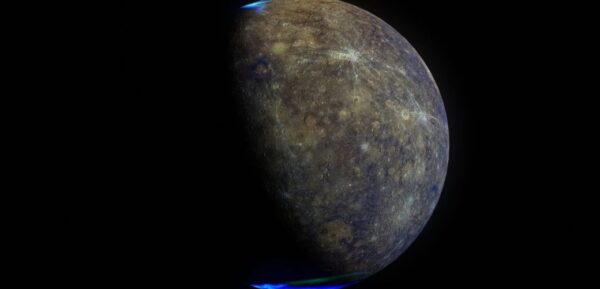 Your Sun Sign on Mercury Retrograde October-December 2019
The area of life listed below, will be affected by delays, reversals and changes between October 11th and December 7th, so you will need to have back-up plans. Keep a flexible diary and schedule. Don't assume anything is fixed, final and finished on Mercury Retrograde.
There may be issues with your computer, car, train, plane, paperwork or telephone. People may go back on their word, or you may go back on yours. Now – which area of life is most affected?
Aries: Joint finances. Banking. Insurance. Legacies, Houses and apartments. Charities. Valuables.
Taurus: Partners. Former partners. Potential partners. Enemies, rivals or opponents. The other side.
Gemini: Workload. Lifestyle. Daily routine. Housework. Doctors and healers. Health and fitness.
Cancer: Babies and children. Parenthood-potential relationships. Teenagers and younger people.
Leo: Houses and apartments. Family circle and family tree. Home town and homeland.
Virgo: The internet. Multimedia. Communication. Publishing. Education. Commuting. Travel.
Libra: Finances. Banking. Business. Charity. Valuables. The house or apartment. Accounting.
Scorpio: Image. Profile. Reputation. Name. Appearance. Label. Title. Social media presence.
Sagittarius: Religion. Belief of all kinds, from astrology to science. Inner demons. Psychology.
Capricorn: Friendship. Group commitments, from clubs to teams. Social media. Social life.
Aquarius: Career. Unpaid achievement and ambition. Social rank and status. Academia/education.
Pisces: Travel. Foreign people and places. Publishing. Education and academia. Regional differences.
Here's How Mercury Muddles Through, October-December 2019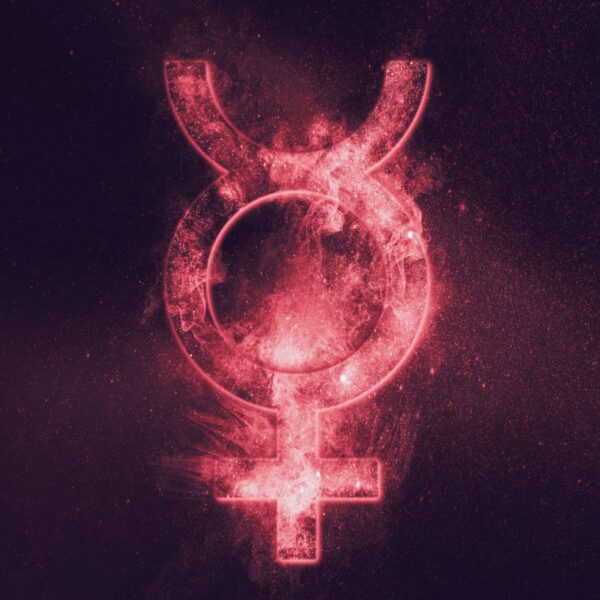 If Mercury lands on the same degree as anything in your personal Premium Member birth chart (below) and lines up at the same number, you'll go backwards and forwards with a financial, property, business or charity matter. Be aware.
This is how Mercury muddles through: don't be fooled by some astrology websites, blogs and Twitter feeds which tell you Mercury Retrograde starts on Thursday 31st October (Halloween) and finishes on Wednesday 20th November. History and astrology tell us there is a shadow period at the start and end which is often the most chaotic of all.
One Way to Think About Mercury Retrograde – Signal Failure Up the Line
Mercury rules trains. One way to think about these dates (below) which may affect your chart, is to understand that a train can be delayed or cancelled at the start, because of signal failure up the line. Problems further ahead! It works just the same way in astrology. Now, are you personally affected? Look at your birth chart for Scorpio factors at 11 through 27 degrees and be aware.
Mercury 11, 12, 13, 14, 15, 16, 17, 18, 19, 20, 21, 22, 23, 24, 25, 26, 27 Scorpio
Friday 11th October until Sunday 3rd November
Mercury 27, 26, 25, 24, 23, 22, 21, 20, 19, 18, 17, 16, 15, 14, 13, 12, 11 Scorpio
Monday 4th November until Friday 22nd November
Mercury 12, 13, 14, 15, 16, 17, 18, 19, 20, 21, 22, 23, 24, 25, 26, 27 Scorpio
Saturday 23rd November until Saturday 7th December
Is Your Personal Chart Affected? Do You Have Scorpio Factors?
One glance at your personal birth chart, if you are a Premium Member, and you will see if you have Scorpio factors in the Eighth House of your horoscope. I use the Natural Astrology house system for date-stamped accuracy in prediction. If you do have Scorpio planets, asteroids, angles or Nodes then your Eighth House (which rules joint finances) will be affected most, October 11th to December 7th.
[contentblock id=show-chart]
Mercury Retrograde here, is about business, overdue invoices, credit cards, loans, cash flow, online and personal banking, your will, other people's legacies naming you, travel insurance, life insurance, financial contracts and negotiations.
It is a good period to make first, second and third attempts with a plan – quite deliberately – knowing that it will benefit from being reshaped. It's wise to read the fine print on agreements now as there may be mistakes, or missing pages. A tax return may need to be questioned.
Mercury Retrograde is good for rehearsal, rescheduling, rethinking, reviewing. Not so good for huge, landmark decisions – like buying an apartment – or selling shares. Some people benefit from the usual delays, changes or reversals on this cycle. Yet, you have to know what you are doing.
Scorpio rules sex and money. It also rules death and money. It is about intensely personal relationships, like marriage, and their impact on an agreement – like a mortgage. When Mercury goes backwards and forwards through Scorpio and the Eighth House you are very unlikely to see clear-cut results.
Be particularly cautious if you are entering into a new agreement about possessions, a house, a financial settlement, child support, an apartment or a business contract with a lover, girlfriend, boyfriend, husband or wife at this time. This is Scorpio territory. Don't expect a straightforward or firm outcome.
Wall Street Prediction: October 11th to December 7th
Mercury Retrograde will trigger chaos on Wall Street and across world sharemarkets between Friday October 11th and Saturday December 7th.
Mercury, the planet of trade, appearing to stand still and go backwards does this anyway – but it will be more extreme in 2019.
Prices and values will fluctuate wildly along with the worth of currency. Foreign exchange will be all over the place.
You can double that message because he is going backwards and forwards in the zodiac sign of Scorpio, which rules finance, property and business.
We are going to see flux in exchange rates – real zig-zags between the American and Australian dollar during Mercury Retrograde October-December 2019, so be aware.
The Australian pound was replaced by the Australian dollar on 14 February 1966. A dollar has a horoscope too. She was born with Neptune at 22 Scorpio. Right in the zone.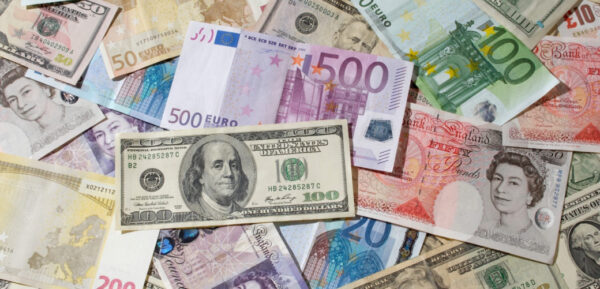 The ASX (Australian Stock Exchange) Horoscope
The Australian Stock Exchange was founded on 1st April 1987 and 'born' with Saturn at 21 Sagittarius. Her heaviest burden is Saturn. It's in Sagittarius, the sign ruling foreign countries and foreign exchange.
This is tied into patterns in the Australian Dollar chart. Jupiter 21 Gemini, Neptune 22 Scorpio, Saturn 21 Sagittarius.
You'd always be watching 21, 22 degrees as hotspots for the AUD and the ASX as they are linked by fate.
The London Stock Exchange and Australia – More Flux!
The London Stock Exchange was 'born' in 1571 so we've had centuries to test the chart. Here we have an organisation founded with Pluto at 21 Pisces. Her power is undercover, but it's tied to what happens to The Australian Dollar.
Perfect Storm Prediction – October-December 2019
When you see Pluto (transformation) going backwards and forwards across 21, 22 degrees – but not only that, triggers like Mercury Retrograde and Uranus (the shock) in Taurus (the economy) you're looking at a perfect storm. Be prepared to dance in the storm October-December 2019 with astrology.
What works on Mercury Retrograde when it hits so many world currencies and economies? Well, you have to know exactly what you are doing, if you are going to play the Stock market. If you are unsure, then don't forget, we are in wild and stormy financial weather.
Do be aware that the value of a dollar, pound or euro will swing wildly from one day to the next on this Mercury Retrograde cycle. What else ties into this pattern at 20, 21, 22 degrees? This is exactly where Mercury will backtrack and zig-zag in Scorpio, the finance sign worldwide.
China and Australia
China was founded on 1st October 1949 with Jupiter at 22 Capricorn. Her big business and government (Capricorn) locks directly into the ASX and Australian Dollar patterns at 21, 22.
Cryptocurrency and Currency Revolution
As we've seen – Mercury Retrograde October-December 2019 is in Scorpio, the sign that rules houses, apartments, valuables, shares and investments. You can expect shares and assets to change hands at different prices once, twice, three times in this period. The value of Bitcoin and its rivals will fluctuate wildly.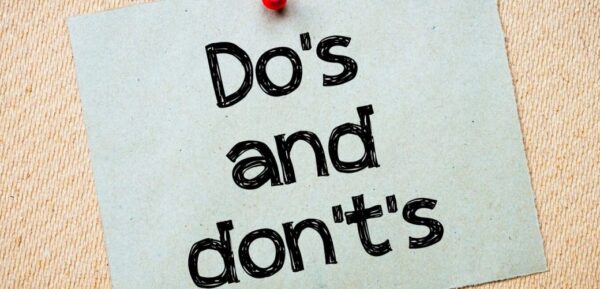 What Not To Do
By all the laws of astrology, do not hang on to the past. Break with the past. Do not stubbornly hold, as if everything is the same as it was before May 2018. That is simply not the case.
Watching Wall Street and the European Union
Wall Street – the New York Stock Exchange- was founded on 17th May 1792 in New York, at The Buttonwood Agreement.
We use a 12.00 noon time, as we lack a confirmed start on the clock. This data is from The Book of World Horoscopes by Nicholas Campion (The Wessex Astrologer, Bournemouth, 2004).
The 5 Degree Hotspot on Wall Street
This gives us Venus at 5 Taurus. Venus rules Taurus in astrology and is a symbol of value – what something is worth.
As we've seen, we are currently watching Uranus (the revolution) in Taurus, the sign to associate with the charging Wall Street bronze bull. He's moving right over 5 Taurus, on the Venus position of the N.Y.S.E. in this period. This only increases the global state of flux during Mercury Retrograde in Scorpio! The two signs, Scorpio and Taurus, are opposite each other and have long ruled stocks, shares, pensions, superannuation, property prices, mortgages, the banks, credit cards, interest rates and so on.
Predicting Wall Street in October 2019
I predicted this current period of volatile markets on April 15th, 2018 here and it runs throughout 2018-2020. Here's a flashback. Mercury Retrograde will bring us 'Buy!' and 'Sell!' in rapid cycling.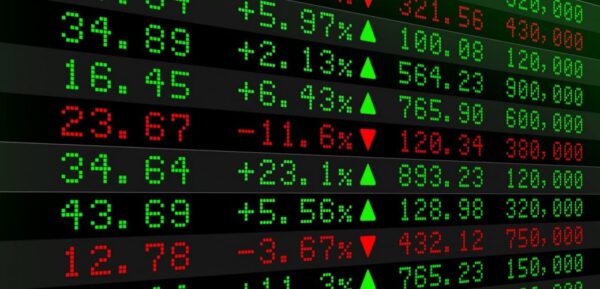 Watching 12th October 2019 and Wall Street
On this day, Venus at 5 Scorpio is opposed by Uranus at 5 Taurus. Normally this would just be an annual financial shock. Like an electrical storm, it would hit, and then pass on.
This one is different because it is the first episode of a continuing epic which hits a climax about two weeks later, on 28th October.
The New York Stock Exchange Pre-Halloween
Within 48 hours of Monday 28th October, the New York Stock Exchange will undergo a revolution as she begins a completely new cycle – on the New Moon. Expect another shock, building on the last.
The line-up on 28th October is Sun 4 Scorpio, Moon 4 Scorpio, Uranus 4 Taurus. This is just one degree away from triggering Venus at 5 Taurus in the New York Stock Exchange horoscope. The situation would have been set up very close to 12th October, a date which also triggers radical change on world markets.
Watching the European Union on Monday 28th October
The world will turn upside-down very close to Monday 28th October, as the old European Economic Community/Common Market chart set for 1st January 1958 at 00.0am in Bruxelles, Belgium (the true foundation of today's E.U.) shows a huge trigger. Isn't it remarkable that October 31st should have been chosen as the final Brexit deadline? Even by politicians, who certainly are not astrologers?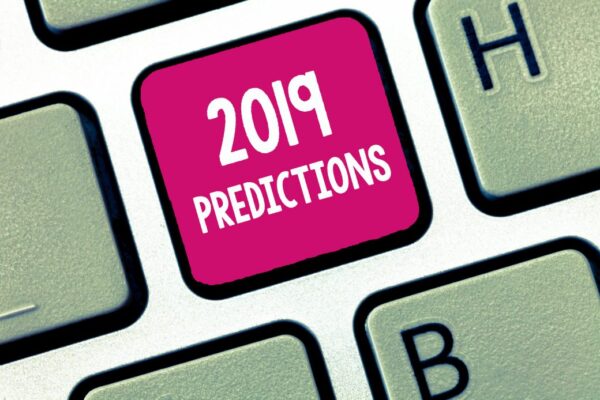 Predictions: Italy on 28th October 2019
The Republic of Italy was created on 10th June 1946 in Rome at 6.10pm (Data: The Book of World Horoscopes, Nicholas Campion).
She was born with the Moon at 4 Scorpio and within 48 hours of 28th October, 2019 we will see Italy undergo the biggest economic shock she has ever experienced. Independence from the E.U. costs her!
I'm sure you also saw my predictions about Italy back in November 2018. She'll quit the old deal with the European Union. She'll pair with the United Kingdom.
See the original forecast here.
North Korea and 28th October
North Korea was created on 10th September 1948 in Pyongyang, North Korea – using a 12.00 noon time without a timed chart. Either way she was likely born with Mars at 4 Scorpio.
Close to 28th October North Korea will get the economic shock of her life. She will immediately be on the attack or defence. Unfortunately this also puts her on a new nuclear footing.
Russia and 28th October 2019
Which nation gains, or is protected, during the turmoil near 28th October? Russia. We have a number of 'birth' charts for this country, given her Communist past. The Russian Revolution horoscope shows Jupiter (protection, advantage) at 4 Taurus. She has a safety net throughout this period or is deliberately manipulating global politics to her advantage.
New Zealand Economic Revolution Ahead
The astrology has been right about New Zealand before.
Old prediction from December 8th 2017:
"Between May 20th and June 8th, 2019 – and then October 19th to November 12th, 2019 and March 9th to 28th, 2020, New Zealand will undergo an economic revolution which directly affects the Reserve Bank and also her dairy and beef, cattle industry. This was hinted at back in November 2016, when American politics, Brexit and also climate change became issues."
This was the outcome – a shock rate cut – on 7th August 2019 and The Australian Dollar plunged.
New Zealand is Having Her Uranus Return
We're tracking Monday 28th and Tuesday 29th October. 2019 The nation flips. New Zealand places a high value on independence then and is prepared to pay the price of economic freedom from other nations.
Watching Pakistan and India
Chiron at 4 Scorpio shows up in the horoscopes for Pakistan and India, so both countries face economic jolts and a massive switch in the direction of cryptocurrency near 28th October.
The United Arab Emirates
How will the U.A.E. be affected by October-December 2019? Again, we find this pattern around 4-5 degrees being triggered, in the final quarter of 2019.
We see the same 4-degree hotspot in the charts for the United Arab Emirates itself and the United Arab Republic. Once again we're looking at 4 Capricorn (leadership) and 4 Scorpio (the economy).
Close to 28th October 2019 a world economic revolution not experienced in anybody's adult lifetime will come to pass and take a direct hit on the United Arab Emirates too.
Neptune in Scorpio is a clear picture of a sharemarket bubble and this is a serious bursting point for that bubble.
Is Your Personal Birth Chart Affected?
If you are a Premium Member check your personal birth chart now to see if you have Taurus and/or Scorpio factors at the same numbers (degrees) listed below.
If so, you can expect important developments, only possible once in 12 months, on the dates you see listed here, or within 24 hours either side, allowing for world time-zone differences.
You need to commit to change, not the past. To the future, not 2017. Stay updated! This is about your superannuation or pension. The value of your house or apartment. Bank interest rates. In general, the loopy 'wave' of October-December 2019 will affect everything from your employers' budgets – to your own bank borrowing.
Know What You're Doing on Mercury Retrograde – Key Dates
We have a clear picture of a global economic shock and revolution on 28th October 2019, and the start of a new sharemarket cycle.
A few days later on 30th October, we see Mercury Retrograde at 27 Scorpio conjunct Venus at 27 Scorpio.
This is a long pattern of rescheduling, delay and flux and as Mercury stands still at 27 Scorpio near Monday 28th, Tuesday 29th, Wednesday 30th, Thursday 31st October – and Friday 1st, Saturday 2nd, Sunday 3rd November – buyer beware. Get the best financial advice you can afford at this time, as astrology is only one tool, in the tool-kit of your life.
Watching November 11th and 12th, 2019
On 11th November the Sun at 18 Scorpio will conjunct Mercury Retrograde at 18 Scorpio so the economic chaos, particularly involving banks, is in the full glare of the media spotlight.
This triggers D-Day, on 12th November, with a Full Moon revealing the Sun at 19 Scorpio, opposite the Moon at 19 Taurus. We're in the thick of Mercury Retrograde then.
A Full Moon is always a critical time of decision making between polar opposites, or dealing with your own inner conflicts about a situation.
D-Day actually fell on a Full Moon and it's a classic symbol of conflict. This one comes so close to that glaring episode of Mercury Retrograde flux that we'd have to expect this pair of days, Monday 11th and Tuesday 12th November, to be at the heart of what goes down with the word economy in the final quarter of 2019.
Reversals, Backflips and Rescheduling
Watch China on October 17th, 18th, November 11th, 12th, 30th and December 1st as one of her key horoscopes shows the Moon at 19 Taurus, the sign of a bull market and gold bullion.
Another chart, set for Communist China, shows Venus at 19 Scorpio the opposite sign, an old symbol for property and shares. So – that's two horoscopes, both different, but both showing that hotspot. Expect reversals, backflips worthy of Chinese acrobats and rescheduling.
The United Kingdom in October-December 2019
The United Kingdom's financial future is tied to China, in a climate of market chaos, near October 17th and 18th. November 11th, 12th and 30th. December 1st.
Her famous 1801 horoscope set for the Act of Union shows Neptune at 18 Scorpio.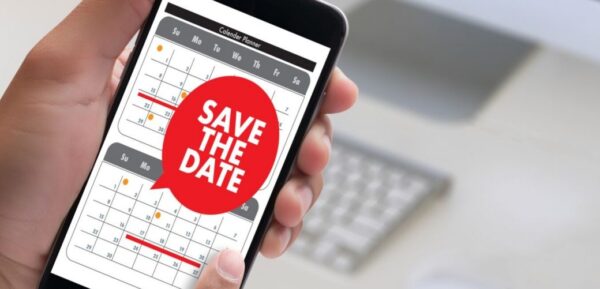 OCTOBER 2019 – DATES TO WATCH – MERCURY RETROGRADE
5th October
Mercury 2 Scorpio conjunct Cupido 2 Scorpio
7th October
Mercury 5 Scorpio opposite Uranus 5 Taurus
Mercury 5 Scorpio opposite Proserpina 5 Taurus
10th October
Cupido 4 Scorpio opposite Proserpina 4 Taurus
11th October
Cupido 5 Scorpio opposite Uranus 5 Taurus
Mercury Retrograde Shadow begins on Friday 11th October (allow hours either side for world time differences). From this point, the announcements, negotiations, paperwork, share prices or handshake agreements are vulnerable to change, delay or even a complete reversal by December.
12th October
Venus 4 Scorpio opposite Proserpina 4 Taurus
Venus 5 Scorpio opposite Uranus 5 Taurus
13th October
Venus 6 Scorpio conjunct Cupido 6 Scorpio
18th October
Apollo 3 Scorpio opposite Proserpina 3 Taurus
20th October
Apollo 4 Scorpio opposite Uranus 4 Taurus
24th October
Mercury 24 Scorpio opposite Vesta 24 Scorpio
25th October
Sun 1 Scorpio opposite Proserpina 1 Taurus
26th October
Bacchus 1 Scorpio opposite Proserpina 1 Taurus
27th October
Venus 23 Scorpio opposite Vesta 23 Taurus
28th October NEW MOON
Sun 4 Scorpio conjunct Moon 4 Scorpio
Sun 4 Scorpio opposite Uranus 4 Scorpio
29th October
Apollo 12 Scorpio conjunct Cupido 12 Scorpio
30th October
Mercury Retrograde 27 Scorpio conjunct Venus 27 Scorpio
NOVEMBER 2019 – MERCURY RETROGRADE DATES TO WATCH
11th November
Sun 18 Scorpio conjunct Mercury Retrograde 18 Scorpio
12th November FULL MOON
Sun 19 Scorpio opposite Moon 19 Taurus
24th November
Mars 3 Scorpio opposite Uranus 3 Taurus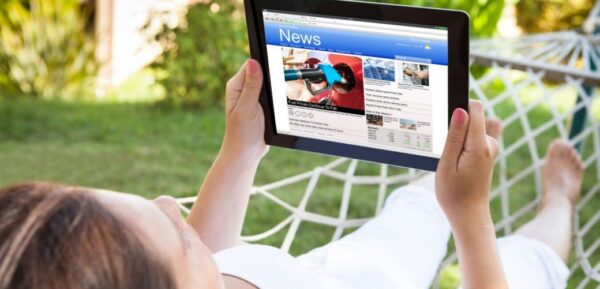 FURTHER READING
Your Money to 2026 in Astrology here.
All information provided for your own research and entertainment only. For all financial decisions consult a professional advisor. For more on Mercury Retrograde please see 2020 Astrology: Your Five-Year Horoscope Guide by Jessica Adams, available on Amazon.