Libra Season 2019 in Astrology
Libra rules the human heart. Anything heart-shaped is Libra. As we go deeper into Libra weather, in Libra season 2019, you can expect some intriguing new developments.
Back with someone you once slept with, for one night only? Even for dinner? Extremely likely.
Dealing with your ex-wife dating someone new, for the first time? Absolutely.
In this exclusive feature, which involves your personal astrology, as well as regular horoscope, I'll look at the dates which matter and what to expect.
Libra Season 2019 builds in intensity in late September and October, and trails off in November. We are going to see some high-profile separations and divorces. In your own world you will see people walk away from each other.
Why? The Libra-Aries balance is disruptive. Aries is about 'Me, me, me, me' on social media. It is about self-promotion and self-interest. It's about looking out for number one. Coming first. Even if you two are a very solid couple, you will still have to deal with the 'Me' in 'Us' and figure it out, quite intensely!
New 2019 Astrology – Your Chart in Libra Season
Libra is about 'the two of us' and how people pair off together in partnerships. It is about engagement and marriage. It is only ever about separation and divorce if 'Me' gets in the way of 'We.'
September-November 2019 will see tremendous changes out there in the world of dating, mating and relating. If you have Libra factors in your chart – which I will talk about in a moment – you will be affected.
Even if you have no Libra factors at all, or the numbers don't line up, you are still going to see waves made, in your own life, at work or home, with family or friends – by other people's love lives.
Is Your Personal Chart Affected?
If you are a Premium Member you can look at your personal birth chart now on screen, and see if the following Libra weather patterns trigger your life. If the numbers (degrees) match, then on that day, or within 24 hours, you have a major choice to make about your former, current or potential partner.
I use asteroids, which most astrologers do not, to give you the most accurate predictions. If you are curious about any of the planets or asteroids I mention here, just hit Search or your complimentary e-guides to find out more. As a Premium Member, these are always at your fingertips.
Libra Astrology Dates 2019
These are key points in the Libra weather. If your personal birth chart (which you will have as a Premium Member) shows matching degrees (numbers) also in Libra, then huge decisions about your former, current or potential partner are here. They may involve pregnancy or existing children – or stepchildren.
[contentblock id=show-chart]
There may be fundamental questions here about being gay, lesbian or transgender – or not identifying at all with one gender.
If you are at make-or-break in a bad relationship or marriage, and your chart lines up, these dates are important. It is the same with falling in love; getting back together with your ex; separating; divorcing.
We tend to find Libra dates that line up with your chart correlate with crossroads choices. One-night stands can also happen with Libra weather, or passionate safe sex sessions – for one night only.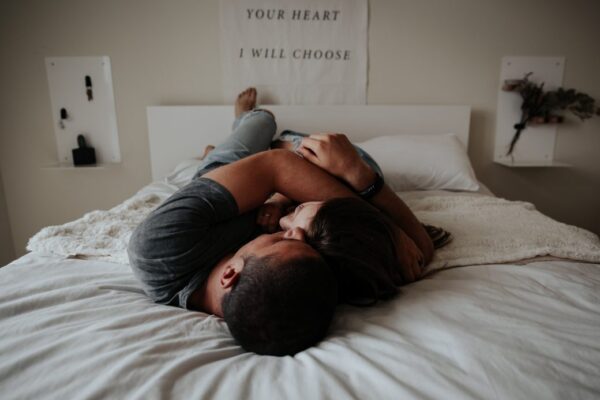 Key Dates in Libra Season 2019
Sunday 22nd September 2019
Mercury 13 Libra conjunct Apollo 13 Libra
Thursday 26th September 2019
Bacchus 3 Libra opposite Chiron 3 Aries
Bacchus 3 Libra opposite Salacia 3 Aries
Friday 27th September 2019
Sun 3 Libra opposite Chiron 3 Aries
Sun 3 Libra opposite Salacia 3 Aries
Saturday 28th September – NEW MOON IN LIBRA – We Are all Affected by This One!
The Sun at 5 Libra conjuncts the Moon at 5 Libra, on Saturday 28th September, at 6.26pm Universal Time (UT).
This is a fresh-start day, and you may see the new beginnings on Friday, Saturday or Sunday. You will see people getting together, going to bed for the first time, kissing for the first time. You will also see them arguing, walking out on each other, or deciding they have had enough. It's dramatic.
Sunday 29th September
Venus 18 Libra conjunct Apollo 18 Libra
October and Libra Weather in 2019
Throughout this whole period we have Mercury Retrograde in Scorpio, which rules sex and money. Marriage and mortgage. Leaving your will to your new boyfriend. Divorcing and arguing about the child support. Splitting and dividing the possessions. This is also about moving in together and sharing rent.
Be careful. Mercury Retrograde begins and ends on different dates than Google tells you. If this is happening to you hit Search now and read the long piece I filed on Mercury Retrograde in Scorpio in 2019, so you know what is going on.
Bottom line? Get it in writing if it's about sex and money. Read the fine print. Have Plan B and Plan C.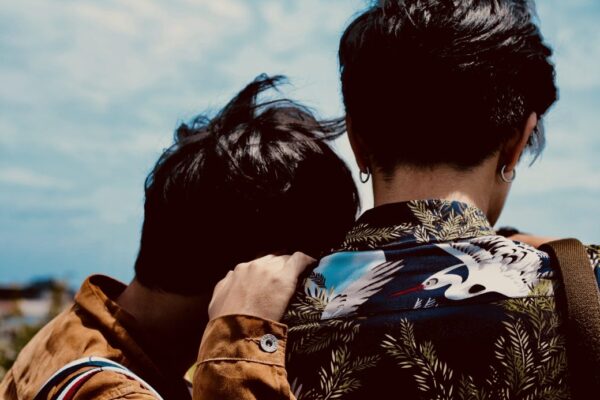 Do You Have Factors at 3 Libra?
On 9th October Mars at 3 Libra opposes Chiron at 3 Aries. If you have anything at 3 Libra in your chart then allow time, space, peace and tolerance as you two (former, current or potential partner) have a lot of things to work out – together or apart. Mars at 3 Libra opposes Chiron at 3 Aries on the same day. Don't rush.
We're All Affected by the Full Moon in Aries – 13th October 2019
We are all affected by the Full Moon in Aries on 13th October 2019. The Sun is at 20 Libra opposite the Moon at 20 Aries. If you have factors at 20 Libra then this is D-Day for your relationship or partnership. The chemistry with your former partner. Your chances with a potential new lover. There is no going back.
As a general rule a Full Moon is always a big stretch in tension as the Sun clashes with the Moon in opposite signs. A great many people you know will be having affairs; breaking up; getting back together; trying trial separations; having one-night stands; having sex for the first time; getting engaged; having babies. It's big.
Other Key Libra Weather Dates in October
If you have Libra factors at 21 degrees then on 14th October we find Bacchus (pleasure) at 21 Libra conjunct the Sun, also at 21 Libra. That is unusual. Get ready for total hedonism with him/her.
On 17th October we find Chiron at 2 Aries opposite Vulcano at 2 Libra. This is explosive – volcanic – emotionally. If you have factors at 2 Libra then you will need more time and space.
On 18th October we find Vulcano at 3 Libra opposite Salacia at 3 Aries. There is a big difference between 'me' and 'we' then, if you have factors at 3 Libra.
On 25th October we find Chiron at 2 Aries opposite Ops at 2 Libra. So if you have Libra factors at 2, 3 degrees this looks like a major month for you. You may be walking away from a bad relationship. Starting again with high hopes. Getting back together with your old husband.
November Libra Weather
Even if you don't have Libra factors at 2/3 degrees you will be profoundly affected by other people who do, who are going through the big Libra season. Your boss may come out as gay. Your best friend may get back together with her old boyfriend.
On 12th November Juno at 2 Libra is opposite Salacia at 2 Aries.
This is really the last of the Libra weather, in Libra season, but you will find that all around you – couples are moving in together, breaking up, dividing the money, going to court and the rest. Even if you are not affected personally, the ripple effect will be huge and you will end 2019 being affected by that. Even your cat is going to feel it.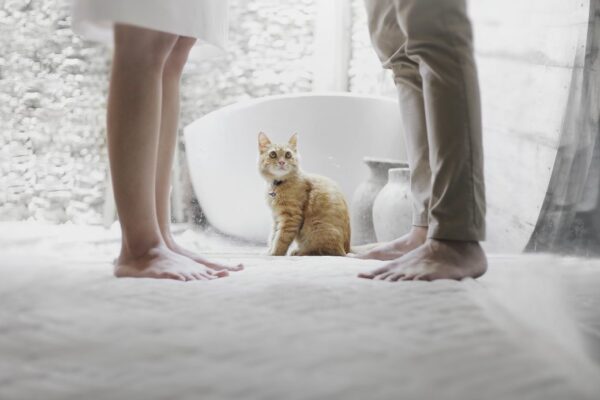 Were You Born 1968 to 1984?
You are likely part of Generation Libra who have argued for gay, lesbian and transgender equality – and won equal marriage in many countries. Libra rules couples, marriage, weddings, justice and fairness. You are all about: men in sarongs, bixsexual marriages, men in Chanel makeup, women in power. Gen Libra is Gen Lesbian. It is also about people who do not identify with male or female.
Dates Pluto and Uranus in Libra in Astrology
September 28 1968 to May 20 1969 – Uranus in Libra
June 24 1969 to November 21 1974 – Uranus in Libra
October 5 1971 to April 17 1972 – Pluto in Libra
July 30 1972 to November 5 1983 – Pluto in Libra
May 1 1975 to September 8 1975 – Uranus in Libra
May 18 1984 to August 28 1984 – Pluto in Libra
If you were born on the cusp (changeover day for dates) there is a chance you may not have Pluto or Uranus in Libra at all. You can check easily if you are a Premium Member now. Virgo or Libra?
What Happens in Libra Season if You are Gen Libra
Gen Libra people born 1968 to 1984, as above (in these dates) have different reactions as the Libra weather crosses Pluto or Uranus in their charts.
If you have Pluto in Libra you are going to hit major questions about the balance of power in your relationship with your former, current or potential partner. Who is in control, emotionally, psychologically or sexually? Who has the upper hand, or no hand at all? How can you two compromise and share?
If you have Uranus in Libra then you are at the heart of radical changes in the chemistry and nature of the relationship you have with your former, current and potential partner – in Libra season. The world turns upside-down around you and you must deal.
How you deal is up to you, but the smartest way is to allow freedom in the door. To give plenty of time and space for others' independence. Try to also see this as a way of welcoming your own independence. Independence Day in marriages, relationships or partnerships is in store, as Libra weather crosses your chart.