Jupiter and Pluto in 2020 – Opportunity and Transformation
In 2020, Jupiter and Pluto will form conjunctions in Capricorn as follows:
April 5th: Jupiter 24 Capricorn conjunct Pluto 24 Capricorn
June 30th: Jupiter 24 Capricorn conjunct Pluto 24 Capricorn
November 12th Jupiter 22 Capricorn conjunct Pluto 22 Capricorn
These unusual patterns spell opportunity and change. They also spell the downfall, very specifically, of any person, group or organisation which had total control before, or was abusing power.
Take a Look at Your Personal Birth Chart Now
Do you have factors at 22 or 24 Capricorn, in your Tenth House of success, achievement and ambition? Close to the dates above, there will be a merger, demotion, departure or promotion which affects you. You will be in the right time and place to take advantage of it. We can allow a one-degree orb so you will be affected if you have factors at 21, 22, 23, 24, 25 Capricorn.
Do You Have Factors at or near 22 or 24 Taurus or Virgo?
If at 22 or 24 Taurus, in your Second House of money, you will find that other people's promotions, departures, mergers, affect your money near the dates mentioned above. This extends to your house, apartment, valuables, business, company or charity.
We can allow a one-degree orb so you will be affected if you have factors at 21, 22, 23, 24, 25.
If at 22 or 24 Virgo, in your Sixth House of work and health, the big moves at the top of business and politics will have a domino effect on your job. Your unpaid work. Your university or college degree. Perhaps, your health and wellbeing. Watch the dates above.
We can allow a one-degree orb so you will be affected if you have factors at 21, 22, 23, 24, 25.
Why Asteroids Matter in Your Personal Birth Chart
In order to get the most updated, relevant, modern astrology chart – you must include the asteroids. Asteroids which complete the family tree of astrology that began with Mercury, Venus, Mars and the rest are essential.
If your personal birth chart does show factors at the degrees I'm talking about in this forecast, please do use your guidebooks and exclusive features, as a Premium Member, to decode your horoscope. It's easy and quick to do.
What History Proves about Jupiter-Pluto Conjunctions
Astrology is history. History repeats and astrologers noticed. The clock and calendar only show linear time, so they are unsuitable for prediction. Astrology takes the themes or symbolic meaning of past events and applies it to tomorrow: this is why we can predict the future.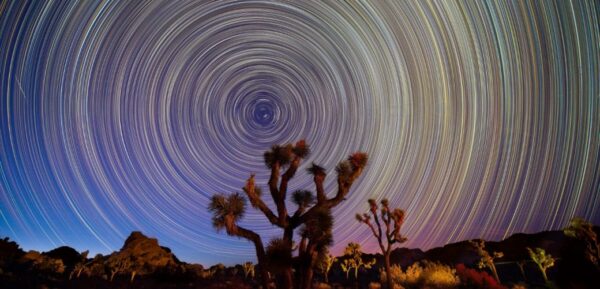 Round and Round With the Laws of Time
Astrologers work with circular time. Repetitive time. This is why we use the North Node and South Node cycles which go backwards through the 12 zodiac signs in 19-year loops. This was known at Stonehenge. You can call it cultural astronomy or whatever you like, but it's the observation of repeated cycles in time – worked backwards in a circle.
This enables us to work forwards, which is why we can predict the shape of things to come. Not, perhaps, the specific details all the time – but certainly the broad outlines of the picture being painted. Let's look at Jupiter-Pluto conjunctions and what they have delivered in the past, all the way back to the last war.
Pluto is Always a Change in the Balance of Power
Discovered in 1930 as Hitler rose to power, Pluto is a symbol of a new world with different rules. A new universe with a shift in the controls. A transformation in the old balance of leadership and dominance. Hitler would eventually lose all power to a completely transformed planet, in the hands of the United Nations and particularly the United States of America. Pluto is always a massive and permanent alteration leading to a different life.
This Is About You, Too
You are going into 2020 on the back of a system; a structure; a particular way of life. The clock is ticking. It will not last in this new year, because it was already crumbling in 2019. It's over.
2007
December 11th – Jupiter conjunct Pluto at 28 Sagittarius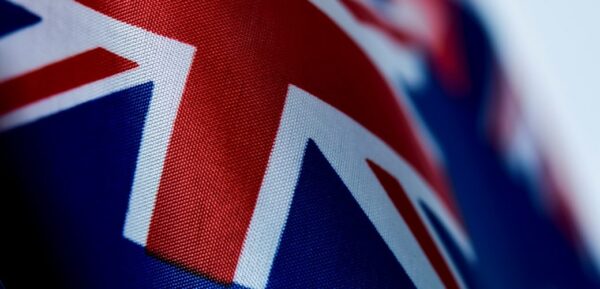 Australian Regime Change
You tend to see massive political landslides on Jupiter-Pluto and here in 2007 we find the Labour Party in Australia under Kevin Rudd not only winning, but signing the Kyoto Protocol, reversing the policy of former Prime Minister, Liberal John Howard. Sagittarius rules foreign countries and foreigners.
There are a few 'birth' charts for Australia. The traditional one set for January 26th, 1788 at 5.21am in Sydney shows Saturn at 28 Aquarius, the sign ruling political parties. So, Australia experienced Jupiter and Pluto at 28 Sagittarius, perfectly sextile her Saturn.
1994
December 2nd – Jupiter conjunct Pluto at 28 Scorpio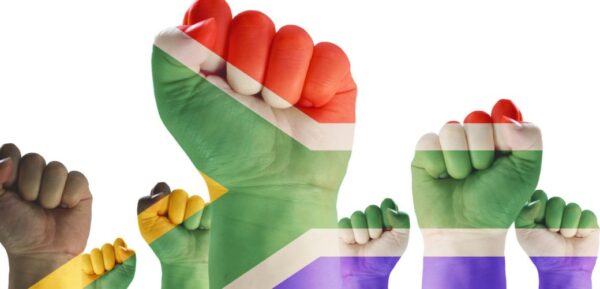 The End of White Rule in South Africa – Democracy Wins
Democracy triumphs in South Africa in 1994. The first multiracial elections see the end of white rule. Negotiations with Nelson Mandela (a classic Jupiter figure with his endless optimism and smiling face) usher in democracy. The ANC won with 12 million votes. A coalition government of national unity came to South Africa. This is classic Jupiter-Pluto. A deep change in the balance of power in South Africa with a wave of great hope for the future.
In modern astrology, we allow up to one degree's difference (a one-degree orb) for prediction. The Republic of South Africa was founded, or born, on 31st May 1961 at 00.00 EET in Pretoria. She was born with Saturn at 29 Capricorn in the Tenth House of government, big business and high society.
When Jupiter joined Pluto at 28 Scorpio in the year Mandela won, there was a sextile (by just one degree's difference) to Saturn on the exact day democracy arrived. That's history and that's astrology. The Jupiter-Pluto conjunction was in Scorpio. The sign which rules the economy. Big business. The banks. Rich or poor. In South Africa the focus was on land ownership. Diamond mines.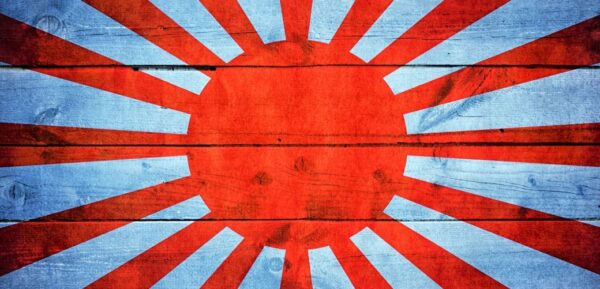 The Japanese Government Collapses
On the Jupiter-Pluto conjunction at 28 Scorpio we find Japan's coalition government collapsing. The first socialist Prime Minister in 50 years takes over; PM Murayama.
As Scorpio and Taurus both rule finance, business and the economy you would expect the arrival of socialism to show up. The chart set for Japan, founded on 11th February 1889 at 12.00pm (no time) in Tokyo for the Meiji Constitution, shows Neptune at 29 Taurus. That is just one degree away from the Jupiter-Pluto alignment at 28 Scorpio, right opposite.
1981
November 2nd – Jupiter conjunct Pluto at 24 Libra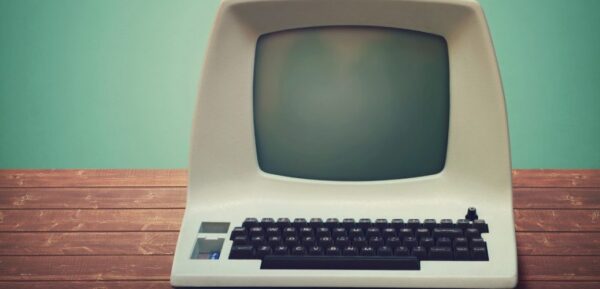 Here Comes the Personal Computer
The zodiac sign that Jupiter and Pluto occupy, tells you what is going to happen. What is going to transform you and the world. If you ask yourself what the single most important event of the 20th century was, in relation to dating, love, sex and marriage – what would your reply be? The arrival of the condom? The legalisation of gay and lesbian marriage?
Wrong on all counts. It was the first personal computer, which arrived on August 12th, 1981 and was on sale for Christmas 1981, as Jupiter met Pluto on 2nd November. The Jupiter-Pluto conjunction was in Libra, the sign ruling romance and weddings.
The computer went from being an enormous machine at Bletchley Park, filling an entire shed, to an IBM invention – a little thing called a 5150. It had Intel processing, a floppy disk drive, and was supplied with a Microsoft operating system. It was also the birth of Microsoft's world domination. It was to be the handmaiden of the internet, the midwife of 'the new relationships' of this century.
The PC completely changed the balance of power, right around the world, as it puts the controls in the hands of the people. Without it, we would not have the new democracy of today, when smart phones, the internet and laptops fuel protests and change.
As the PC was for the whole world, what does the United Nations chart, set for 24th October 1945 at 4.45pm in Washington, show? You'd expect a direct hit and we have one. The U.N. was founded, or born, with Saturn at 24 Cancer, the sign of home and family. This is a home computer. Saturn, Jupiter and Pluto are square. We can't always square our home computer with other factors!
1968
October 13th – Jupiter conjunct Pluto at 23 Virgo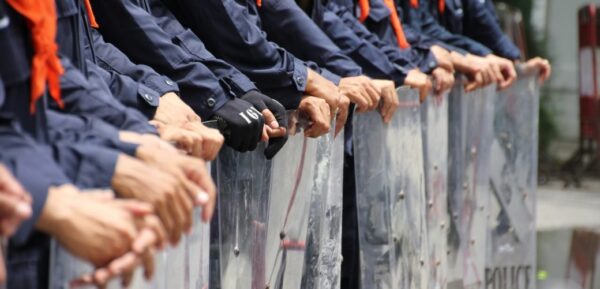 Riots in Paris Bring Victory for Working People in France
Another change in the balance of power, this time for working-class French people. The student riots of 1968 saw Jupiter and Pluto both in the sign of Virgo, which rules work. Ten million people went on strike. France was paralysed for two weeks. The strike ended with major concessions on pay, conditions and trade union rights.
France was reborn on 16th June 1940 at 11.00pm in Paris during the German occupation, under the Vichy Republic. This was a collaboration government, shunned by many working people and students. It was founded with Neptune at 22 Virgo. The riots took place with Jupiter and Pluto just one degree away, at 23 Virgo, nearly three decades later.
1956
February 8th – Jupiter conjunct Pluto at 27 Leo
June 16th – Jupiter conjunct Pluto at 26 Leo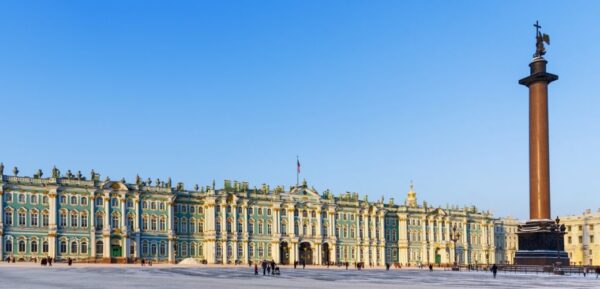 Stalin Denounced in the USSR: Glasnost/Perestroika Follows
How did Russia become open to the world after the Glasnost and Perestroika of the 1980's? It began with a Jupiter-Pluto conjunction in Leo, the sign of leadership, in 1956. On February 8th Jupiter met Pluto. On February 25th, Khruschev broke with the past by denouncing Stalin.
Leo rules palaces and the Communist Party Congress that year was held in the Great Kremlin Palace. Statues of Stalin came down. Thousands of prisoners were freed from the Gulag. It was the very beginning of what would be an end to the Cold War.
We have a chart for Russia reborn in the Winter Palace or Zimny Palace seizure. This was the transfer of power in the revolution and the horoscope which shows true, Communist Russia.
A tale of two palaces and the zodiac sign Leo – and a tale of leadership. The Winter Palace chart set for 7th November 1917 at 11.12pm in Leningrad shows the Moon at 28 Leo, just one degree away, although – at the end of 1955 – Jupiter and Pluto were both exactly at 28 Leo, on Russia's Moon.
The Suez Crisis – The United Nations and United States Win
Here we have another power play and a big comeback. In 1956, the United Kingdom and France joined Israel to invade Egypt. They were forced out by the United Nations and United States.
The United Kingdom has a few charts. The one set for 11th May in the year 973 shows Pluto himself at 27 Leo. When she lost to the United Nations and United States, she had her exact Pluto Return. This chart is set for the reign of King Edgar. Allegedly the first King of England.
The United States also has a few charts. She has two, alone for 4th July 1776 when she was supposedly 'born on the 4th of July.'
Both of them show Pluto at 27 Capricorn the sign of government. This was a power play – Pluto being the great symbol of control.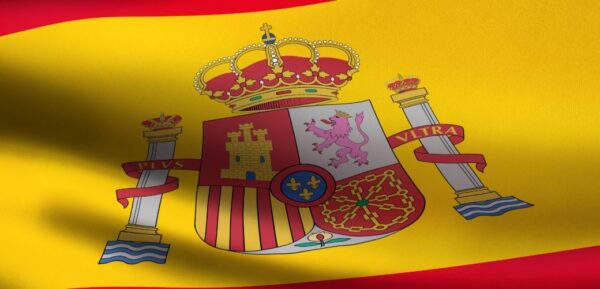 Spain Gives Up Control of its Territories
Remembering Pluto-Jupiter is about a major power shift – it is important to note that in 1956 France recognised Moroccan independence and Spain renounced control over most of her territories.
Spain was born, or founded, on 19th January 1479 with an unknown time, so we use 12.00 noon. She was founded in Madrid with the Moon at 28 Sagittarius. Close to Pluto and Jupiter at 28 Leo, in the year 1956. Sagittarius rules export import and foreigners.
Japan joins the United Nations
Hiroshima and Nagasaki behind her, and World War II, Japan joins the United Nations, formed in the aftermath of the war, on a perfect Jupiter-Pluto conjunction. The new controls around the world are reorganised. The chart for Japan set for 11th February 1889 at 12.00pm in Tokyo shows that Neptune, again, at 29 Taurus. Just one degree away. This is also Japan's new trade relations.
As the end of 1955 began, the 1956 Jupiter-Pluto run, it is mentioned here: November 2nd – Jupiter conjunct Pluto at 28 Leo

1943
August 1st – Jupiter conjunct Pluto at 6 Leo
Russia Beats Nazi Germany at Stalingrad and Kursk
Again, Russia. This time around, Jupiter and Pluto were at 6 Leo. Again, the sign of leadership. On February 2nd, the German army surrendered to the Russians at Stalingrad. On July 4th, the Russians halted a German attack at the Battle of Kursk.
Above, we've seen how Russia's Moon at 28 Leo triggered one massive year for her. She was also 'born' on 7th November 1917, at 11.12pm, with Neptune at 7 Leo. Thus, in 1943, when she changed the balance of power with Germany, Jupiter and Pluto were just one degree away.
Italy Invaded by the Allies
In 1943 as Jupiter and Pluto joined in Leo, the sign of leaders, we also saw Italy invaded by the Allies, as the King (Leo rules kings) deposed Mussolini and signed an armistice. Italy declared war on Germany.
You'd expect to see transits crossing the Italian horoscope and also the German horoscope in 1943, as Jupiter and Pluto joined together at 6 Leo.
Italy was reborn on 2nd July 1871 at 12.30pm in Rome, with Saturn at 6 Capricorn. The sign of politics and big business. Thus, in 1943, she experienced an exact quincunx (an uncomfortable but fated pattern) by Jupiter and Pluto to Saturn in her horoscope.
The horoscope set for Germany, dated 9th November 1918 at 1.30pm in Berlin (the Weimar Republic) shows Pluto at 6 Cancer. Thus, in 1943, Germany experienced Jupiter and Pluto himself, both at 6 Leo, in a semi-sextile. Cancer rules patriotism, nationalism, race, culture, history, heritage, housing and land. Leo as we've seen – rules leaders and particularly monarchs.
The Year of Quit India
You would expect a system like white British colonialism to go under on a Jupiter-Pluto conjunction, and although it began in 1942, the Quit India movement became unstoppable in 1943. The Indian National Congress paved the way to the biggest and best (Jupiter) against the dictatorship of total tax control (Pluto) – not to mention political domination.
The chart for India set for 15th August 1947 shows Mercury at 6 Leo, the sign of leadership and palaces – like the Taj Mahal. Was it deliberately or accidentally set up to fall on the same zodiac sign and degree of Pluto and Jupiter at 6 Leo, in the year Quit India took off?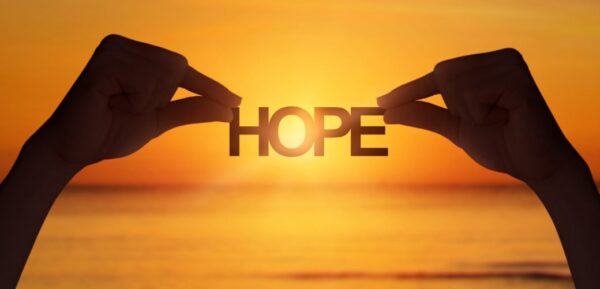 Help, Hope and Healing for Your Zodiac Sign – Big Victories!
In a moment, I will also look at some of the problems created by Saturn, Pluto and the South Node in Capricorn in your life (using your regular zodiac sign) and which area of life was affected in the year 2019, one of the most difficult on record.
I will use your zodiac sign for this, also known as your sun sign. This is solar chart forecasting and it works really well. Let me share some good news with you! The Jupiter-Pluto conjunctions, so rare, in the year 2020 will do a lot to repair recent hardships.
I'm sure you can see from the examples of recent history, how any situation where you have felt dominated or over-ruled; taken over, or just taken – can be corrected. Any circumstances where you have felt your personal power diminished, or others misusing or abusing their powerful position, can be turned around.
Jupiter is a Good Thing – Always
The Romans painted Jupiter as Optimus Maximus, the greatest and best of their gods. Astrologers view him as a good thing. History proves that right. The aftermath of these historic Jupiter-Pluto conjunctions, when good triumphed against tyranny, despotism, dictatorship or dominance – speaks for itself.
We would not today have the full and complete end of Apartheid, for example, or the end of the Nazi control of Europe, without those Jupiter-Pluto conjunctions. What about the internet on your PC? Again, the PC itself is the result of a Jupiter-Pluto duet.
Understanding What a Conjunction Can Trigger
A conjunction is a bonding. A coupling. A joining. It is the symbolic union of two planets. The Romans would have no doubt seen it as two of their gods, together as one. For them, Jupiter and Pluto were brothers. Jupiter was in charge of the whole world. Pluto was in charge of the underworld. Put them together and you have 'the biggest and best' which Jupiter rules – and sheer power – which Pluto rules. Put them together in Capricorn and it is about politics. Big business.
Jupiter Beats Pluto and Saturn
Jupiter, son of Saturn and brother of Pluto, always beats both of them in mythology, history and astrology. So – if you are quite rightly very tired of having your life dominated by other people or organisations dressed up as Saturn and Pluto – welcome Jupiter. It can take time and effort, and a reasonable amount of detoxing, but he always wins the day.
The Saturn-Pluto 2019 Atmosphere – Going, Going, Gone!
The atmosphere of 2019 was dominated by Saturn and Pluto in Capricorn, and the South Node too. All these cycles have never happened together in your life, and never will again. Thank goodness.
What we tend to get in the atmosphere is a lack of trust. Resentment. Unfounded fear and worry. Anxiety and pessimism about the future. Gloom and doom. We also get quite a lot of anger. These have been angry days.
We see stubborn behaviour. Refusing to budge. We also see endless delays and waiting games, as very little moves or progresses. People dig in. You've dug in too. That's Saturn/Pluto.
Did You Fall Out With Someone in 2019?
Saturn and Pluto in the same sign, along with the South Node of karma, tend to produce rifts. Breaks and separations. If you fell out with someone in 2019, or you fell out with a whole range of people, you were certainly feeling the Saturn-Pluto weather.
Questions About How Powerful You Are. Or Were.
Questions about how powerful you were – and are – gather when Pluto and Saturn also gather, in the same sign. That was 2019. Other people taking over, while you try to push back, is a common outcome of this kind of cycle.
We've had some Cancer-Capricorn weather to contend with, in 2019. So, the issue may have been about your country. Your town or county. Your region or state. Your actual house, garden or apartment. A family member. A flatmate/roommate. The partner you share your home with. The neighbours. Tenants or landladies. Landlords. The council. Politicians. House-sitters. Bad builders!
You may be affected (check your personal chart for Cancer-Capricorn factors, which is always a clue). If you did, then family or friends would have been affected. 2019 was a very tough year.

Your Sign and the Repair, Recovery and Reboot of 2020
In the areas of life below, you have been taken over, or controlled by people, organisations or just forces – beyond your control. You may have been messed around or mucked around. Manipulated.
You may have been led along and played like a fish. It happens! Others have forced you to think about your own levels of power in the world. You may have been deeply concerned by the behaviour of politicians, businessmen, or others in positions of power, misusing or abusing their situation.
As this cycle in 2019 has been in Capricorn, the sign which rules the system, you may have come up against – old men (part of the system), the traditional establishment, or The Rules, capital T and capital R – as Capricorn describes all hierarchies and their order.
You might have been watching takeovers. People or organisations which just want to take you completely over, or your plans. That's Pluto. As for Saturn – he rules unpleasant men!
Which area of your life has been affected, and where are you long overdue for hope, optimism, growth, expansion, remedies, repair work, solutions, big answers, win-win outcomes, empowerment and control in 2020?
Aries – Career. Social position. Ambition. Profession or industry. Business or employment. Unpaid roles and titles. Social rank. High Society. The top of the mountain. The top job. Peak achievements. The establishment. The hierarchy. The system. The pyramid. The rules that govern your chosen field. The class system, bottom to top.
Taurus – Foreigners. Foreign accents, beliefs and customs. Regional differences – as Scotland is to England. Religion and other philosophies like astrology. Travel and travelers. Tourism and tourists. Education, academia, workshops, seminars and courses. The worldwide web. Traditional and digital publishing.
Gemini – Family money. The will. The legacy. Houses and apartments. Tenants. Landlords. Landladies. The share markets. Loans. Banks. Loan sharks. Valuables. Free gifts and complimentary perks. Business expenses. The budget. Allowances. Charity and philanthropy. Your tax return. Your pension or superannuation.
Cancer – Your rival. Your enemy. The opposition. Your wife. Your husband. Your work partner. Your girlfriend. Your boyfriend. Duels. Duets. Double acts. The tango. The chess game. The scales. The see-saw. The tightrope act for two. Equality. Fairness. Justice. Symmetry. The Law. Harmony. Equilibrium. Barristers and lawyers. Love. War.
Leo – Your doctor. The health system. Your food. Your drink. Your drugs. Your mental health, including anxiety, insomnia and depression. The unpaid work you do. Paid work. Volunteering and caring. The housework. The dog and cat and other household animals or birds. Duty and service. Your daily routine. Study. Your lifestyle.
Virgo – Pregnancy. Artificial insemination. Abortion. Adoption. Infants. Midwives. Teachers. Children. Schoolchildren. Teenagers. People born in the 1990's who are old enough to be your children. Your son or daughter. Niece or nephew. Grandchild or godchild. Stepchildren. Interns. The generation gap. Youth culture.
Libra – Your family circle. Your house, apartment and/or holiday home. Property investments. Your country. Your town. Your in-laws. Your family tree on both sides. Your roots, culture, heritage and history. The people and place you belong to most. Homes and being homeless. Tenants. Landlords and landladies. House guests.
Scorpio – The worldwide web. Facebook. Twitter. YouTube. LinkedIn. Google. Wikipedia. Apple and Microsoft. The media, from newspapers to magazines. Television and radio. Your voice. You're written ability. Journalism and broadcasting. Podcasting and websites. Digital and traditional publishing. Commuting or travel.
Sagittarius – Your PayPal loan. Stripe. Your banks or building societies. Your income. Your mortgage. Your house or apartment. Your investment. Your pension or superannuation. The contents of your will. The legacies left to you. Your tax return. Your charity or other unpaid work and donations. Your company. Your business. Valuables.
Capricorn – Your reputation. What people say about you online. Portraits of you. Your name. Your Google description and rank. Your eponymous website. Your Twitter profile. Your face. Your wardrobe. Your size and shape. Your shoes and accessories. Your title. Your role. What you stand for. Your car or bicycle as a badge of image.
Aquarius – Your belief in God. Your belief in the Devil and all his works. Your use of witchcraft, and its use of you. Your Buddhism. Your Judaism. Islam. Confession. Priests and the Roman Catholic Church. Psychiatrists and psychologists. Psychics and astrologers. The Tarot. Dream interpretation. Meditation. Your soul and spirit.
Pisces – Your oldest friends. Recent friendships. Your social life. Social media. Groups, clubs and teams. Secret societies and networks. Circles and communities. Associations and political parties. Rings. Broken friendships. Severed alliances. Making friends. Tribes.
What You Can Expect From These Dates
April 5th: Jupiter 24 Capricorn conjunct Pluto 24 Capricorn
June 30th: Jupiter 24 Capricorn conjunct Pluto 24 Capricorn
November 12th Jupiter 22 Capricorn conjunct Pluto 22 Capricorn
You are going to see a person or organisation which you might call 'born lucky' with so many advantages, come to repair a broken situation from 2019.
This individual or huge group of people – perhaps even a whole nation or corporation – is hopeful by nature. Big thinking. Expansion and generous. Forgiving and far-sighted. This is very welcome after 12 months of Saturn's gloom and doom.
Good Wins Out – History Proves It
You could compare it to the United Nations, perhaps – at its best. The good guys in any American Western. (Or the good women). Jupiter's conjunctions to Pluto tend to produce sweeping triumphs of right over wrong. Or – they correct the balance of power in other ways.
Thinking about the arrival of the PC on a Jupiter-Pluto wave, we have to think about the way it would ultimately empower people against the mainstream media – newspapers tightly controlled by political parties and big business.
This combination of planets tends to favour reform. Repair work.
Goodbye Old Man
The 'old man' represented by Saturn in 2019 is going, going gone. In fact, he will be completely over by December 2020. Saturn is traditionally shown as a miserable older male, pained by life, thwarted by karma, with a clock by his side – showing the slow passing of his years. He is always bearded.
Jupiter is always shown as younger, rounded or large, big in his outlook – and big, all round. He is jovial (the word is derived from Jove, the alternative name for Jupiter) and has a good sense of humour. He was born lucky, or privileged, or fortunate. Sometimes born with a silver spoon in his mouth.
These are symbols but they may have been literal in your life in 2019, or will come to be so, in the year 2020.
Pluto is symbolically always shown on a black horse, or team of black horses. He is guarded by his dog, Cerberus. He is a mystery man, unseen for most of the time. He is passionate, obsessive, sexually driven.
We associate him with death, and the afterlife, as to the Romans who give us our modern astrology, he was in charge of Hades. The Shades. His bride is Proserpina, whom he takes from her mother. He takes and takes over.
Jupiter always beats Pluto. You are going to see Jupiter repeatedly beat Pluto in 2020, as Saturn also beats a retreat.
2020 is about the long overdue triumph of hope, optimism, generosity and abundance – over gloom, doom, pessimism – and domination. It is the end of total control in favour of a new world.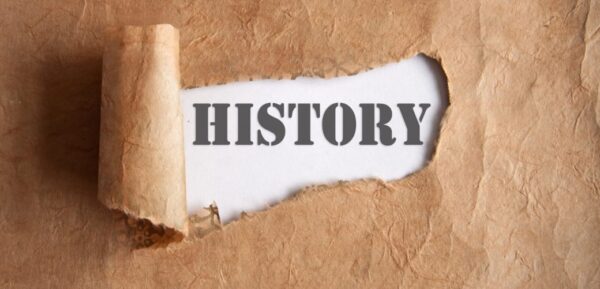 Jupiter and Pluto in Capricorn in History
We have not seen a Jupiter-Pluto conjunction in Capricorn since the year 1771 ,when on February 25th Jupiter stood at 18 Capricorn and Pluto was also at 18 Capricorn.
Before that, we found Jupiter at 12 Capricorn and Pluto at 12 Capricorn on January 28th, 1522.
This was the year that Mexico was officially taken over by new Captain General Hernan Cortes for Spanish-controlled American territories – New Spain. A change in the balance of power for Mexico, Spain and America. Watch Spain and the European Union in 2020, but also Donald Trump and his Mexican Wall. Does it happen? No.
That 12-degree mark is really central to the astrology of Mexico. She was born on 15th September 1810 at 11.0pm in Dolores. She was also born with Uranus at 11 Scorpio. One degree away.
Making Your Own Predictions
Again, and again, when we see Jupiter conjunct Pluto, we see the following:
Expansion
Hope
The end of tight control
People power
Optimism
Opening up – opening the doors
The transfer of rulership
In the zodiac sign of Capricorn in 2020 this is very specifically going to hit:
Corporations
Big business
Governments
Parliament
Industry
The class system
The social system
The establishment
High society
The elite
The ruling class
The political class
The 'whole' system!
The End of Workplace Bullies, Tyrants and Great Dictators
It's the end of 'the few' dominating and manipulating 'the many' in the year 2020. You can put 2019 behind you.
If you have been at the end of bullying, manipulation, power-tripping, arrogance, high-handed commands and other acts of Great Dictatorship (to paraphrase Charlie Chaplin, sending up Hitler) then you will be pleased to see the end of these characters in 2020, thanks to demotion, defeat or departure. The three big D's of any Jupiter-Pluto conjunction in Capricorn!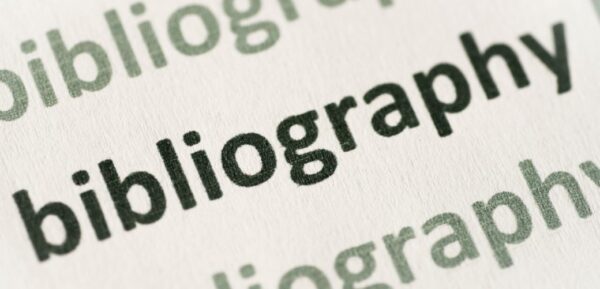 Bibliography
The Book of World Horoscopes, Nicholas Campion, The Wessex Astrologer, Bournemouth, 2004
1001 Days That Shaped the World, Peter Furtado, Quintessence, London 2008
Tables of Planetary Phenomena, Neil F. Michelsen, Revisions by Rique Pottenger, Starcrafts Publishing, New Hampshire 2007
History, Adam Hart-Davis, Dorling Kindersley, London 2015