Jupiter in Capricorn and Your Cancer Planets
Do you have Cancer planets, asteroids, points, angles or similar? Is the Fourth House of your horoscope showing factors in the zodiac sign of Cancer the crab? If you are a Premium Member, scan your personal birth horoscope now. If you have a Cancer astrology chart signature – then passion led you here. Cancer is an emotional water sign, passionate about home or country, family or history, heritage or house, culture or flat…
If you have had ongoing problems with/about your apartment, home town, house, tenants, house sitters, council, government, home, country, flatmates, family, roommates – there is an astrological reasons for that. And now, at last, relief is in sight. The new Jupiter in Capricorn cycle from 3rd December 2019 is here.
A Tough Cycle 2008-2019 and how Jupiter in Capricorn Helps
A very tough cycle that began all the way back in January 2008 is slowly breaking. Relief and release comes in slow stages. What has been affected at this time? Your sense of belonging.
You have personal birth chart factors in Cancer in the Fourth House, which rules your accommodation as well as your property. It also rules people in the shared household or the family. It very much rules your nationality, patriotism, and your attachment to your village, suburb, neighbourhood, county, state, territory and/or country. The white picket fence versus Climate Fires.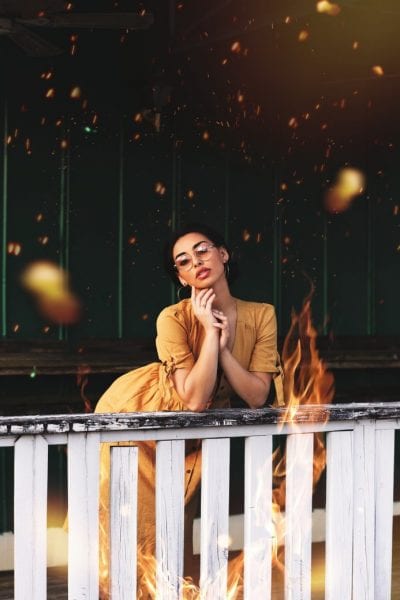 Your Great-Great-Great Grandparents and You
It rules the family tree, going back to your parents, grandparents, great-grandparents, great-great-great grandparents and further. This is about your spiritual and psychological D.N.A.
Throughout this long Pluto cycle you have been experiencing recurring patterns, every month, not possible in over 240 years. So, if you have felt a definite long, intense soundtrack in your life these last ten years or so – that's correct.
I really encourage you to look at old photo albums of your family, or even look up your family tree, if you have created one, because so many things will fall into place. The list of dates (below) captured on this same cycle in history may well have personal meaning for you and mirror what you went through in 2019.
For the moment, though – let's talk about Jupiter. This is a wonderful sight to see in your horoscope as he lands in the first week of December 2019.
Jupiter in Capricorn and the Node in Cancer Cycle
I have had thousands of readers, I reckon, waiting and watching for the arrival of Jupiter in Capricorn, ahead of another key date – May 2020, when the North Node is out of Cancer.
So many of you have had problems with the family, with your shared household, or with deeper questions about your sense of identity, tied to where you come from and where you belong. Some of you have just been concerned with Mother Earth, which Cancer rules. Nature. Or – maybe it's been about your heritage. Jupiter in Capricorn says – answers are coming – from now on. I really like this photograph by Autumn Goodman, which sums it up.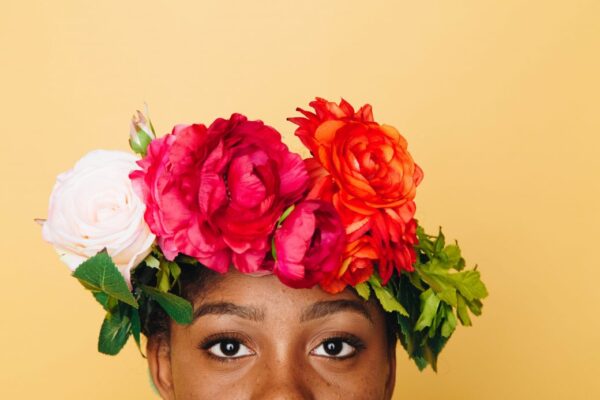 How May 2020 is a Turning Point – Cancer-Capricorn Weather Shifts
These opposite signs, caught in a tug of war since 2008, becoming worse in 2018 and 2019, will no longer be at odds from May 2020.
Things do become better in slow stages, as Jupiter is a great sign of repair, recovery, release and relief. You'll notice it immediately from the first week of December 2019. Some news headlines will actually spell it for you.
Your issue may have been an annoying flatmate. Ongoing problems getting your body corporate to repair your block of apartments. Anger at the government for allowing high-rise development in your suburb.
Living Where You Grew Up
One of the most common problems people in their twenties and thirties face today is the lack of available, affordable apartments (or even houses) in the place where they grew up.
Capricorn weather (extreme since Pluto entered the sign in 2008) has seen businessmen and politicians agree on using people's homes as stakes on the sharemarket. Treating your personal home or local area – your family's roots – as a corporate investment.
Thus, the phenomenon of 2008-2019 where people working hard on a regular income cannot afford to (even) rent in the areas where they grew up. I see this issue repeatedly in your comments on this website. It's a classic Capricorn-Cancer problem of the age. There is also the feeling that 'This is my country' and 'This is my planet' and that's also a common Cancer feeling. This photograph, below, is by Viviana Reesh.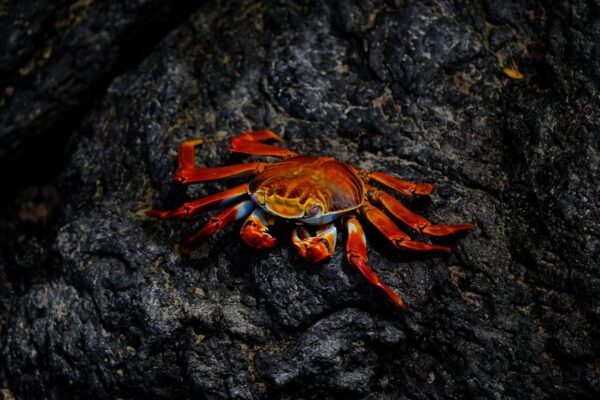 Common Cancer Factor Issues in Capricorn Weather
I've seen it all on this website (with 9000 comments and counting) from people born with planets, or other horoscope factors, in the zodiac sign of Cancer and the Fourth House.
People commonly feel invaded or taken over on this cycle and wonder why they are reacting so strongly to something very simple, like a fast food chain opening on their high street.
If you subscribe to the karma theory of the North Node and South Node cycles in astrology (and as you'll see in a moment, they make uncanny sense) then this is past-life in nature.
You were genuinely exposed to some kind of takeover in your street or local area, in a prior incarnation. No wonder the sight of some factory-farmed chicken chain has bothered you so much in the year 2019! It may be relatively trivial but it pushes buttons.
Other Common Cancer-Capricorn Stress Points
*You can't afford to buy your own place, or even rent/share, so you are forced to move back home with a parent and he/she has tight control over the apartment or house. Look for: old family karma.
*Philosophical questions about religion, belief, culture, race have created personal issues for you at this time as your Cancer side, has been repeatedly hit by transits. Look for: historic war triggers.
Big Answers! So When Did Jupiter Enter Capricorn in Astrology?
This exact, all-important entry time, of the solutions planet – into the sign causing you so many issues – varies around the world, and I have readers in Auckland and Los Angeles, which could not be further apart in terms of the clock and calendar.
I'm going to call it for Melbourne, where I was writing this article when the historic event (not possible in 12 years) occurred.
Thus, Jupiter entered Capricorn on Tuesday 3rd December 2019, at 5.20am at 0 degrees of the sign. Here's here. He stays for a year. This is a screen shot of that moment, using Solar Fire software, showing the cluster at the 'top of the mountain' or the peak of the horoscope wheel, ruled by Capricorn the mountain goat. I am sure you can see how busy that part of your chart is.
Do You Have Patterns at 0 Cancer?
If so, you will feel the change right away, as even an opposition (or clash) between your Cancer factors and Jupiter in Capricorn, will work out for you. In fact, Jupiter hangs around in Capricorn at 0 degrees of the sign until the weekend of Saturday 7th December.
So, What's Been Going On Since 2008?
The fact is, for most months since 2008, you have experienced transiting Pluto in Capricorn opposite the Moon, passing through the Fourth House of your chart, and making a conjunction to whatever you have in Cancer.
This has been like a regular 1-2 day occurrence over more than a decade. No wonder you're tired.
Pluto is a symbol (since his discovery in 1930) of powerful men, big business, politicians, Prime Ministers, Presidents, monarchs, multi-millionaires, billionaires, moguls, government and control.
Think of the Fat Controller from Thomas the Tank Engine and you're halfway there.
Pluto in Capricorn (the sign that rules the few, having power over the many) has been very hard to take for so many of you.
The Few Dominating the Many
The classic Capricorn (mountain goat) patterns are about just one, or a very few, people at the top, who dominate everything else, for those below. It is about the strong emotional reaction that people have when a minority controls the majority.
This goes on right through history. I stopped tracking the cycles here in 1907, but of course the North Node and South Node cycles of Cancer-Capricorn go back forever in 19 year loops.
These push some very old buttons. I am sure you can already see why Cancer rules your home – the earth – the trees, the sea, the birds and animals. The flowers and the plants. The food you eat.
What happens when politicians elected by the minority, not the majority (who either voted against them, or did not vote at all) begin to control that, by refusing to act on Climate Emergency? Well, you've already seen the results in big global protests. Medena Rosa took this great photograph which illustrates how only a very few Capricorn types (ambitious) can be at the top and stay at the top, on this astrological cycle. They've made it to the peak. The peak is small, the rest of the mountain is big and spread out. This is a neat symbol for 'the few' who are dominating the rest of us. How you feel about that may be quite raw or challenging, if you have Cancer planets or other factors in your chart, because it's in direct opposition with your chart.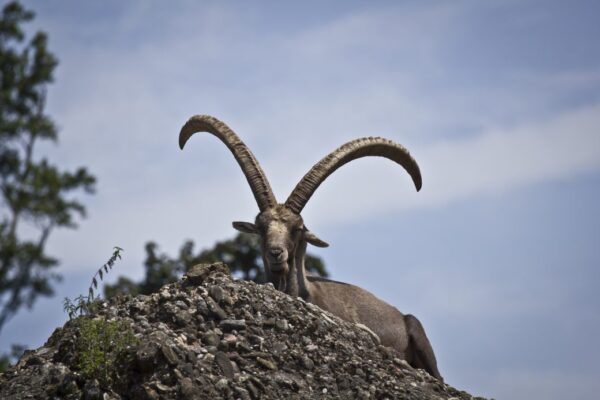 Minority Control on Capricorn Weather
What happens when just one person who has ended up in a position of power, either in your house or apartment, in your local area, or in your country – tries to take over? To dominate or manipulate? That's minority control and it's a toxic expression of Capricorn the mountain goat, who 'stands over' you and others.
When Jupiter goes into Cancer, history and astrology tell us, the big detox begins. This is the planet which is here to clean it all up. Jupiter in the sign of Capricorn the mountain goat (and the mountain) is a proven piece of repair work. History tells us so.
What Cancer Horoscope Factors Mean
Cancer rules turf and territory. Roots and history. Culture and belonging. Your class (for example) or your nationality. The Cancer factors in your chart show how passionate and emotional you are about where you come from – and whom you belong to, ancestrally. They can also show why and how you reject that, and the reasons behind (say) wanting to emigrate, or adopt another religion or culture as your own.
Most commonly, Cancer factors in the Fourth House of your chart point to your personality, outlook, tastes, character and selfhood being powerfully affected by where you come from, and where you feel you belong. The land. Your home town and homeland.
This is about your great-grandparents' old house, which the council wants to bulldoze to build factories. You'll have your own example. It may be spiritual, psychological or emotional for you. A feeling that your home, is no longer your home. It has been taken over by a politician. Or a big businessman. Pluto plays these parts.
Variations on a Theme – Your Cancer Factors
You would have typically met 'variations on a theme' since 2008, with the situation becoming heavier after Saturn entered Capricorn at the end of 2017 (he is still there, though departing in 2020) and the South Node in Capricorn from November 2018.
Thus, you've had more than a decade of pressure on issues about where you live, with whom you live – and how you live. Your family tree and heritage. Your ancestors and sense of belonging to a country, town or region. Property, full stop! Owning a place, renting it, or even feeling your home under threat.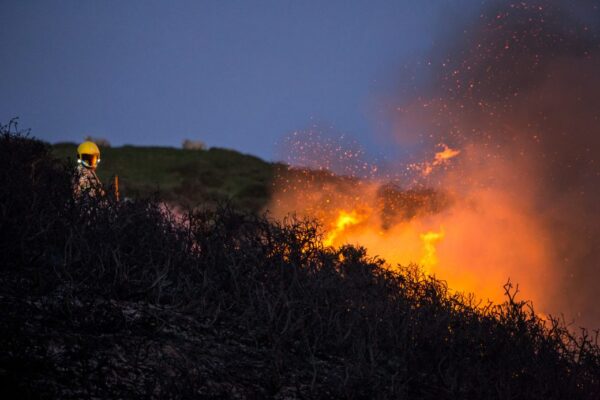 Home Repossessions and Bushfires
Between January 2007 and December 2011 in the U.S.A. alone, some four millions homes were repossessed. This was right on the first year that Pluto entered Capricorn, opposite Cancer in 2008 (Source: History, Adam Hart-Davis, Dorling Kindersley, 2015.)
In Australia, where I spend half the year, this idea of a threat to one's home has been happening to people, including my own P.A. – evacuated from dangerous fire zones in bush fires – in the new Climate Emergency summer of 2019.
This is a new and extreme Cancer-Capricorn outcomes which we all hope Jupiter in Capricorn will begin to address, as he slowly moves through that sign from December 2019 to December 2020.
Friends in California experiencing wildfires have been through the same horrifying threat. They're also hoping this Jupiter transit will at last start to make a difference in 2020.
The idea of struggling to take back control of your home, taking back control of your country, or even your wider home (the earth) has been deepening and intensifying during this tough Capricorn weather. So, how does Jupiter specifically help? One of the things you are going to see is leadership change at the top. Ashton Mullins photographed this crown, which sums it up. When we think about Capricorn types (social climbers, career climbers) we think about 'their crowning glory' and 'the crown of the mountain top.' What happens when Jupiter the problem-solver goes into this sign is phenomenal. Crowns come down. If the karma shows it's time for a change – then new leaders, princes, princesses, kings and queens emerge. Even at your job.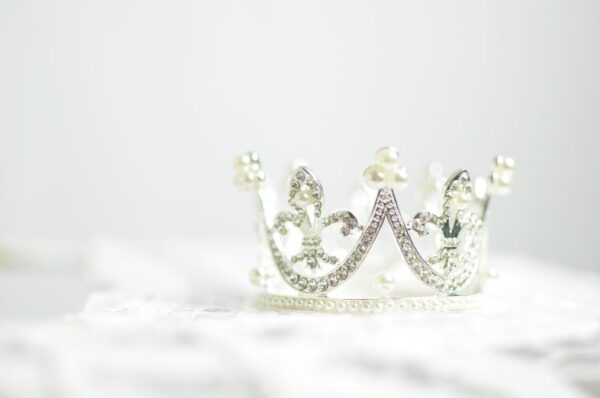 Jupiter in Capricorn is Here for a New Start
This symbol of thinking big, positive attitudes, growth, outreach and problem-solving is about 2000 years old and counting. Jupiter is the 'benefic' the old astrologers knew. He brings big benefits.
Yet – it takes more than Jupiter to sort out the continual issues you have had with your house, garden, apartment, mortgage, relatives, household (or even your wider home, the earth, if you get behind the science and see what gas, coal, petrol and chopping down trees is doing to us). So what's assisting Jupiter in your chart?
How Jupiter in Capricorn is Helped in 2020
I'm not one of those Pollyanna astrologers who claps her hands together and dances around in a sarong, chirping 'Everything's going to be so great, today!'
Yet – if you are looking for good news about your continuing challenges with a family member, a flatmate, landlady, landlord, tenant, house guest, particular politicians and the rest – its' here.
Your sensitive, vulnerable, exposed Cancer planets, asteroids and the rest will be given a break immediately, then from May 2020, given an even bigger break, as the Node cycle ends. Breathe out.
Moving, Renovating, Reshuffling Family or Household
In May 2020, the Cancer-Capricorn position (a clash) between the North Node and South Node is over. It's gone for 19 years. That will greatly ease your situation.
In fact, you may make plans in December (as Jupiter arrives) to do something in May – like renovating or moving. You may hear about possible light at the end of the tunnel from day one of the new Jupiter in Capricorn cycle, Tuesday 3rd December 2019, which comes to pass, in full, from May 2020.
This may be when exactly the right builder appears, after a string of failed repairs, to finally fix the issue you have with a leaking roof. It may be the moment that you realise you are finally going to get what you want, with your home town or even your extended family. Your people.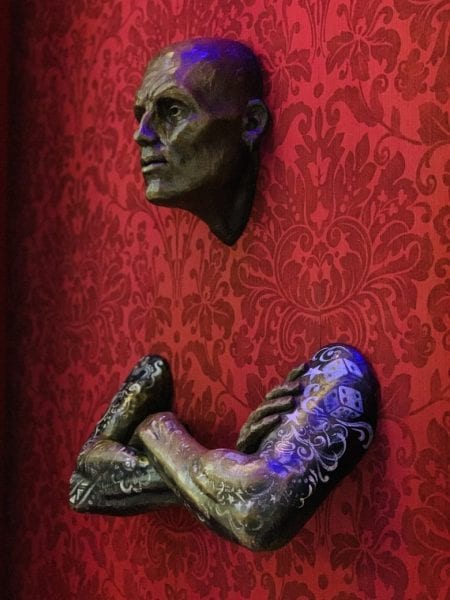 Why Has Everything Been Stuck?
Everything is stuck on a Node cycle. Why? Because the North Node and South Node never move forwards, they only move backwards through the 12 signs of the zodiac. Life is on rewind.
You have been going through uncannily familiar scenarios, themes or symbolic repetition, taking you to these periods in history, below. This also takes you into past lives. So, you genuinely have been here before – you have been hearing an old, long-lost song. That soundtrack has specifically been about the idea of home. Your people and your place.
Is This About Buildings For You?
For some people reading this, the 'repeat' challenges of 2019 have been about an actual building. A block of flats, a house or a converted factory which was erected or rebuilt in the time periods below. Astrology can send its message through bricks and mortar.
Is This About Race and Place?
One glance at the list of previous cycles and you can see why you may be picking up karmic inheritance issues about race and place. Jupiter is here to help you figure it all out in 2020, as the planet of solutions, breakthroughs and opportunities moves through the area of your chart (ruled by Capricorn) where you have been having so many difficulties. Perhaps – this involves the family or your shared household in some way. History can haunt you.
Cancer-Capricorn Clashes in History
The endless Node cycle was in Cancer-Capricorn in these years:
April 2000 to October 2001
September 1981 to March 1983
December 1962 to August 1964
May 1944 to November 1945
October 1925 to April 1927
April 1907 to September 1908
Have You Been Seeing a History Replay?
If you have a strong Cancer zodiac sign pattern in your chart, either making exact angles with other planets, or just very crowded (a packed Fourth House full of Cancer factors) then it is possible you have been seeing a karmic history replay.
If you are from Jewish stock, for example, history may be catching up with you as Jeremy Corbyn and his Labour Party in Great Britain have been accused of anti-Semitism. This may be a past life trigger for you. Perhaps you have strong and emotional feelings about the future of the European Union. Again, this may be past life. We are being sent right back to the war on these patterns.
Hong Kong and China? Same cycle! We have been revisiting the past of the mid 1940's in the year 2019. The North Node in Cancer and South Node in Capricorn have been following us all around.
1907
New Zealand becomes an independent dominion. On February 20th 1907, the United States Immigration Act (the 1907 Act of Congress) created a new Border District in Arizona, New Mexico and Texas, as a barrier to Mexicans, and authorised refusal to labourers from China and Japan. (1001 Days That Shaped the World, Peter Furtado, Quintessence, 2009).
1944 and 1945
On 6th June 1944 the Allies began the liberation of France from Nazi Germany on this cycle with the D-Day landings in Normandy. Paris was freed in August 1944. Tragically, Anne Frank was taken on August 4th 1944. On 8th May 1945 Victory in Europe for the Allies was declared when the Germans surrendered in Berlin. 1945 was also the year Mussolini was executed in Italy. On 6th August 1945 Hiroshima exploded, then Japan surrendered. In 1945 Russia was also given rule over Eastern Europe. China was also at war with Japan in 1944-1945 and defeated them. In this hugely important Cancer-Capricorn Node cycle, Korea split into two halves – North Korea and South Korea. On September 2nd 1945, World War II ended as the Japanese surrendered to the Allies. On October 24th 1945, the United Nations was created.
1962, 1963, 1964
Martin Luther King witnesses the signing of the Civil Rights Act in the United States, outlawing discrimination, on 2nd July 1964. Nelson Mandela is given life imprisonment in South Africa on 12th June 1964. In the year 1964 Mao's Little Red Book is published in China.
1981-1983
The end of the Cultural Revolution in China after the 'Gang of Four' trial. Argentina invades the Falklands on April 2nd 1982 and The Falklands War begins.
2000-2001
On 11th September 2001, 19 Islamic extremists launched attacks on the World Trade Centre in New York and the Pentagon in Washington DC, killing thousands. The War on Terror began. It was the beginning of the end of Hussein. (Source: History, Adam Hart-Davis, Dorling Kindersley, 2015.) This photograph by Jared Subia shows another crown, ready to be taken. This cycle is about regime change. System change. Corrections at the top. It may be about politics, royalty or…your career. Or home!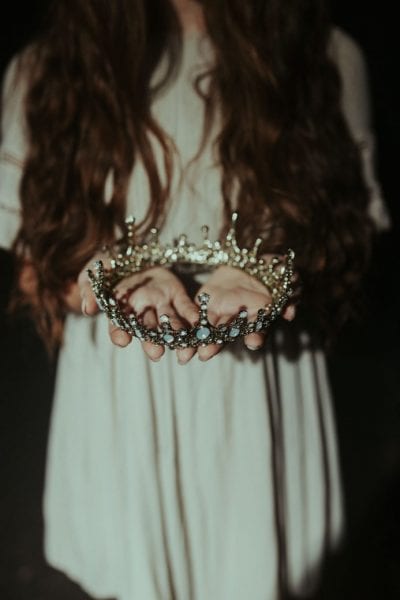 Great Jupiter in Capricorn Breakthrough Dates
What you're really looking for here, first of all, is 'Day One' of Jupiter in Capricorn, which is Tuesday 3rd December 2019.
From there you are looking for Jupiter in Capricorn (last seen on December 18th 2007) to help out by making strong patterns with the rest of your birth chart.
2nd January 2020
Mercury 7 Capricorn conjunct Jupiter 7 Capricorn
5th May 2020
The North Node leaves Cancer and South Node leaves Capricorn. If you use the Mean Nodes not the True Nodes adjust the date.
5th April 2020
Jupiter at 24 Capricorn conjunct Pluto 24 Capricorn
29th, 30th, June 2020
Jupiter at 24 Capricorn conjunct Pluto 24 Capricorn
12th November 2020
Jupiter at 22 Capricorn conjunct Pluto 22 Capricorn
What Happens With Jupiter in Capricorn?
What happens with Jupiter in Capricorn, from December 2019 through December 2020? I find it interesting that so few astrologers have written about the opposition to Cancer factors, in their books. Fortunately history tells us what to expect.
The Ace of Swords in the Tarot
The Tarot card that illustrates Jupiter in Capricorn oppositions so well is the Ace of Swords. In fact, I hastily pulled it from the deck (Pamela Colman Smith/Lo Scarabeo) on the day that Jupiter entered Capricorn. This is a picture of what you are about to see is history proving astrology, proving the Tarot. Deeply mysterious but also extremely useful for figuring out 2020.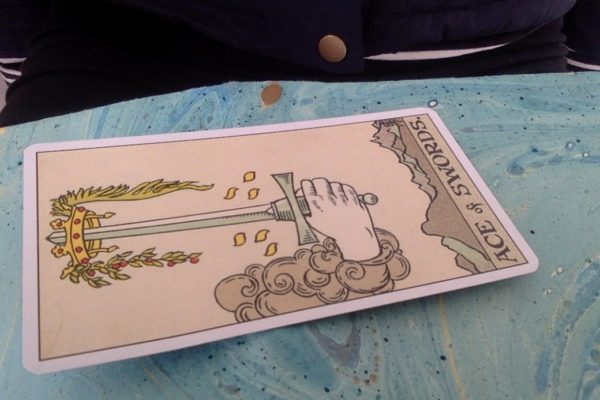 That Crown of Leadership Again!
I am sure you can see Jupiter shown by the crown. The 'Capricorn' side of the symbol is shown by the mountains. They are the peaks on which the goats seek to climb, but only one can be at the top. Classically on this cycle (which holds through most of 2020) we see the following outcomes.
A terrific victory and the beginning of new territory agreements.
Successful defence against a threat to the leader and the country.
New leaders and a new era which will benefit the landscape.
The old order gives way to the new and growth can begin.
The land benefits – from trees to mountains – via new rulers.
October 25th 1415
Victory for King Henry V's 'Happy Few' at Agincourt on St. Crispin's Day, with Jupiter in Capricorn. Perhaps as few as 6000 English men faced 20,000 to 30,000 French. They won.
November 5th 1605
The plot to blow up Parliament is averted. Guy Fawkes and his traitors fail to destroy both King James I and the English Parliament as Jupiter moves through Capricorn.
July 6th 1854
Jupiter in Capricorn in the year 1854 – and opposition to slavery leads to the birth of The Republican Party. Abraham Lincoln confirmed slavery as a breach of the Declaration of Independence.
December 6th 1865
Slavery is abolished on the next Jupiter in Capricorn cycle. Amending the U.S. Constitution protects the rights of former slaves. The old order falls away to be replaced by the new.
January 22nd 1901
The death of Queen Victoria at the age of 81 marks the end of an era for the United Kingdom. It is the end of the old monarchy and the start of the new one, ripe for the new century in Great Britain.
December 10th 1936
The King Edward VIII gives up the British crown to marry Mrs. Simpson, abdicating so that he can be with a twice-divorced American commoner. His brother George VI becomes king.
December 10th 1948
The United Nations proclaims the Universal Declaration of Human Rights. It was adopted as international law in 1976. A milestone for the rights of individuals against oppressive regimes.
June 17th 1972
The Watergate break-in, part of a White House cover-up involving President Richard Nixon. The scandal will ultimately bring down President Nixon. Jupiter in Capricorn cycles are key for the GOP.
November 4th, 2008
Barack Obama becomes President of the United States beating Republican John McCain. He was inaugurated on January 20th 2008. Jupiter was in Capricorn and two million people attended.
How to Use Jupiter in Capricorn
It may be your feelings about your landlady; your deep concern with local trees being cut down; your wider feelings about being born in Hong Kong. You will have your own Cancer sign story.
Maybe it's about your longing to see the old order come down. The old system or former structure. It's time for progress! Yet, if you want to use these dates (above) to really turn your destiny around, you'll be ready for some extremely demanding work. Jupiter in Capricorn in the year 2020 is about very hard effort, tremendous energy and an amazing journey.
It's corny, but 'wind beneath your wings' really sums Jupiter up. You take a deep breath and get ready to push forward, and the breeze supports you. Jupiter is that encouraging current. It's a booster. It's not a miracle delivered by pink unicorns, but it is a proven, astrological cycle of massive potential.
Why December 18th 2020 is Important
Little by little, if you have been dealing with Capricorn-Cancer problems, your situation will ease up, until you get to December 18th 2020, when Saturn in Capricorn goes for good. That's big.
Goodbye Pluto! March 24th 2023
Finally on March 24th 2023, you're going to see Pluto leave Capricorn. You should really slam the door on him, on the way out, because that is the very, very final 'exit' of a major Capricorn factor from your birth chart.
For now, though, open the door to Jupiter in Capricorn and wave him in. He really is going to make the most tremendous difference to how you feel about your people and your place, if you work it. This may be so personal for you. Local. Perhaps, global. It's your horoscope. Do check your birth chart to see how it all pans out. You know, the most important book in astrology was written by a Sun Capricorn. His name is Geoffrey Cornelius and his book (The Moment of Astrology, above) talks about the unique nature of horoscopes. It's really about you, the chart, the question and the moment. So take a look now. Use the guidebooks that come with Premium Membership, the Oracle cards and so on, to really drill down for solutions. Because, from December 3rd 2019, they're coming.