Jupiter-Pluto Astrology Patterns in 2020

In 2020 we will see the end of Donald Trump, according to astrology. He may meet his downfall in two or three stages. That is the Jupiter-Pluto Effect. We've seen it since 1930 and it's back. It's the cycle that brought you Gandhi, Barack Obama and Nelson Mandela. It is also the cycle that ended Mussolini and Hitler.
Donald Trump Goes Down in Astrology
Pluto always shows up as Presidents, Prime Ministers or other leaders, who try to own the world, or run the world. It takes great arrogance to ignore NASA and the United Nations, but Donald Trump has done that. And he's sealed his fate in 2020.
NASA Evidence on Global Climate Change is brought to you by the people who ran the Moon landing.
The United Nations Paris Agreement on global climate change action, was dumped by Trump on 1st June 2017.
The harder they come, the harder they fall, on this cycle. If you act like Pluto (dominating, controlling) you're over.
Sure, Donald Trump was acquitted. Yet he remains impeached for life. And that's just the start. Trump Towers come down.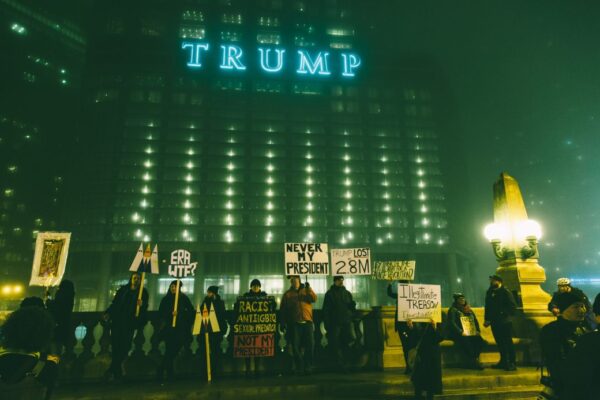 Downfall on Jupiter Pluto Horoscope Patterns
History and astrology tell us, this is the cycle when leaders resign for reasons of ill health. Sometimes they die or just disappear. They are voted out by landslides. They can be jailed. They always face defeat. In a moment I'll show you how history and astrology prove that.
Jupiter goes into the same sign as Pluto and 'Plutocrats' are finished.
Who Else Goes Down? Vladimir Putin
Who else goes down in 2020? Vladimir Putin. Why? Same issue.
If you 'do Pluto' (try to keep the majority under your thumb) then on any Jupiter-Pluto cycle, you're gone.
Recent True Astrology Predictions – Trump and Prince Harry
Astrology really works. It works months or years into the future. So here's the proof. Date-stamped on this website.
White House Wipe-Out?
Near January 12th 2020 we are going to see the mother of all upheavals at the top. I use the word 'mother' advisedly because Ceres tends to put women front and centre.
As The Guardian reported, on January 12th 2020, Nancy Pelosi prepared to send impeachment articles to the Senate.
Astrology Predicted Brexit Five Years Ago
Astrology Predicted Brexit way back on 5th July 2015. It became real on 31st January 2020.
Astrology Predicted Prince Harry and Meghan – and Prince Andrew Too
This prediction about a cover-up involving Prince Andrew and the departure of another prince, was made on 17th July 2017.
Disgrace After Death and Jupiter-Pluto
This whole cycle has been tracked by astrologers since the war. It often hits tyrants and dictators twice.
Jupiter is the problem-solver of astrology. He always beats Pluto. When he finally goes into Pluto's sign, you can see disgrace, followed by death. It happened to Mussolini.
Sometimes there is near-death, and then defeat. It happened to Hitler.
On the Jupiter-Pluto cycle of June 30th 1943 to July 25th 1944, Benito Mussolini, Prime Minister of Italy since 1922, was arrested. On September 8th 1943, Italy surrendered. He was finished.
Why Jupiter-Pluto is About Hope in the Worst of Times
Just when you think it can't get any worse with particular dictators or tyrants, along comes Jupiter to save the day. This cycle is characterised by 'the beginning of the end' for anyone or anything acting like Pluto.
June 6th 1944 fell on this cycle and we saw D-Day – the beginning of the end of Nazi Germany.
On July 20th 1944 there was a bomb assassination attempt on Adolf Hitler who lost his hearing.
Regime Change – Old Systems Collapse
When Pluto political domination goes on for too long (the usual run of a Pluto cycle in a sign is several years) Jupiter comes along and systems collapse and their leaders go down. We saw this cycle in 1955-1956. Jupiter in Leo, alongside Pluto in Leo, June 12th 1955 until November 17th 1955. And again – Jupiter in Leo joined Pluto, January 17th 1956 until July 7th 1956
On April 5th 1955 Winston Churchill resigned for health reasons.
On September 19th 1955 Juan Peron, President of Argentina, was ousted in a coup.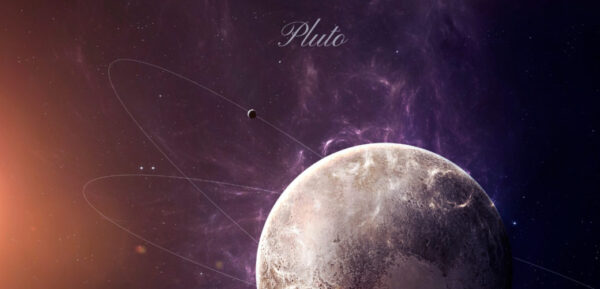 What Debbi Kempton-Smith Said About Jupiter and Pluto
Secrets From a Stargazer's Notebook (Bantam Books 1982, New York).
"Jupe is a fatso, and he tends to expand everything he touches. Fatso brings you healing, help, and lucky protection, even in the worst of times." And – "That which enjoys power for its own sake is Pluto. The feel of the whip in the hand is the feel of Pluto, and the crack of the whip is the sound of Pluto. Can one man change the world? Hitler thought so. He came to power when Pluto was discovered."
Debbie was a wonderful astrologer. When Jupiter goes into Pluto's sign, there is healing (even in the worst of times) and we see the end of men who want the whip in their hand.
In 2020 this is 'the few controlling the lives of the many' by refusing to act on climate change. By ignoring NASA and the UN.
What Alan Oken Said About Pluto in Astrology
In the classic book, As Above, So Below (Bantam Books, 1973, New York) Alan Oken confirmed it for all time –
"Pluto serves in a dual capacity as eliminator and renewer."
With 2020 Pluto-Jupiter patterns we are going to see Pluto types, get eliminated. Renewal will follow. History and astrology have proven this to us, ever since Pluto was discovered in 1930.
This is not just the end of Donald Trump and Vladimir Putin, or old Chinese leadership (the other great climate controller). It is about the arrival of everything new. Specifically, about Capricorn – because that is the sign where we find Jupiter and Pluto.
What Margaret Hone Said About Capricorn
Writing in The Modern Text Book of Astrology, (L.N. Fowler & Co. Ltd.Essex 1978) Margaret E. Hone D.F. Astrol.S. was very specific about Capricorn types.
"Any business or government or political organisation suits him, or the church and the army from the point of view of an organised body."
Jupiter going into Pluto's sign is about the take-down and downfall of big business men, Prime Ministers, Presidents, politicians, religious leaders and the military – if they've tried to control. The Pluto sin, when it's in Capricorn.
What Keven Barrett Said About Jupiter and Pluto
This come from The Astrological Monthly Review (May 2005, Sydney) which I recently put into my library.
I miss the astrologer Keven Barrett. He helped me with an early book, Essential Astrology for Women (HarperCollins).
Writing almost 15 years ago, Keven reminds us that as much as Jupiter-Pluto is about the beginning of the end of dictators, control freaks, power-trippers and tyrants – it is also about big new beginnings.
The death of the old and the birth of the new. Jupiter, being positive in astrology, is also about what's great.
"Jupiter is like arms raised and flung out to take in all the goodness of the world. It signifies that part of you that wants to reach out, overcome limitations and take in everything to make it your own. (Appropriately, Jupiter is the largest planet in the solar system.) It gives expansiveness, optimism, generosity, magnanimity and a love of freedom and new experiences…Jupiter can be the chancellor who helps the king rule, a minister of far-reaching vision who sees the picture pictures and lays plans for the future prosperity and well-being of the state. He can also be the lawgiver who maps out the basic code that holds society together or the archbishop, who calls on a higher power and unites the realm under the banner of faith."
"Pluto transforms – people, situations – whatever it touches. Another way of seeing the Pluto glyph is as a dying plant releasing a seed…Pluto shows up in everyday life as change, development, transformation, regeneration…He is also the invisible tide of change itself, which brings an end to whatever is outworn, so that life can be periodically renewed."
System Change on Jupiter-Pluto in Astrology
Ever since Pluto was discovered on 18th February 1930, every time we have seen Jupiter in the same zodiac sign as Pluto, there has been spectacular downfall, take-down and come-down.
It is always the beginning of the end – for politicians, political parties or systems. The British rule of India, for example. And that takes us back to the very start of the whole cycle.
Pluto was in Cancer in 1930. Jupiter moved into Cancer on 27th June and remained there until July 17th 1931.
The 'Gandhi-Irwin Pact' was a political agreement signed by Mohandas Karamchand Gandhi and Lord Irwin, the then Viceroy of India, signed 5th March 1931. It was the beginning of the end for British India and all its power abuses.
After this the next cycle kicks in during the war, as we've seen. It's over for Mussolini and Hitler. We then go through the beginning of the end for Fascism in Italy and Nazi Germany, in 1944.
Jupiter turns up in Pluto's sign again in 1955 and 1956. It's the end of the Conservatives under Winston Churchill. He quits.
We then have to wait for Jupiter in Virgo, from 20th October 1967, joining Pluto – also in Virgo. This Jupiter-Pluto cycle runs until November 15th 1968, then again from March 31st until July 15th 1969.
The Civil Rights Act of 1968
On April 11th 1968 history was made on Jupiter-Pluto with the United States' Civil Rights Act following the assassination of Martin Luther King.
Pluto rules any system where the few, dictate to the many. When Jupiter goes into Pluto's sign, we see the end of organised sexism, for example.
Golda Meir became the first female prime minister of Israel on Jupiter-Pluto in 1967-1969.
Let's talk about gay men. On the same Jupiter-Pluto cycle, The Stonewall riots in New York City marked the start of the modern gay rights movement in the U.S.
Again, it was the end of organised prejudice.
Jupiter and Pluto were apart again until October 28th 1980, when Jupiter moved into Libra, where Pluto had been for some years. Jupiter and Pluto were both in the same zodiac sign until November 27th 1981.
It was the end of the Democrats and the start of Ronald Reagan Republican government. That election saw Jimmy Carter going down to Reagan on November 4th 1980. Regime change.
Astrology does not do politics, it does astrology!
François Mitterrand became the first socialist President of the French Fifth Republic.
New United States President Ronald Reagan nominated Sandra Day O'Connor, to the Supreme Court of the United States. The first woman in history to make it.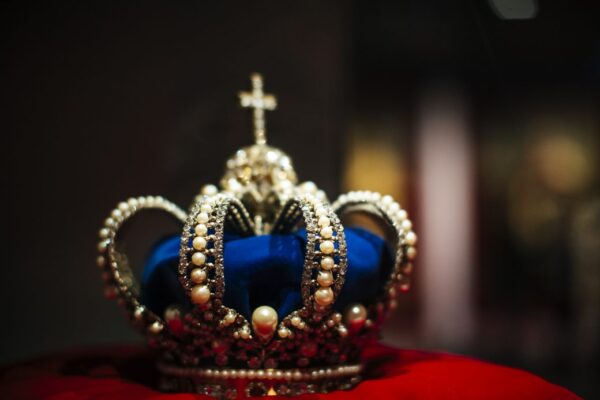 Princess Diana Power on Jupiter-Pluto
A worldwide television audience of over 750 million people watched the wedding of Charles, Prince of Wales, and Lady Diana Spencer at St Paul's Cathedral in London on this cycle. Regime change! It was the beginning of the end of the old Royal Family and the arrival of Diana Power. (Photograph: Marcus Spiske).
Jupiter and Pluto next came together from 11th November 1993. They circled in Scorpio. They stayed in the same sign until 9th December 1994. The Church of England ordained its first female priests.
Nelson Mandela and Jupiter Pluto
Also on this same cycle, on April 27th 1994 – South Africa put Nelson Mandela in power. The first black president. The apartheid system was finished.
Amazingly, on the same cycle, the North Korean President Kim Il-sung died. More regime change on Jupiter-Pluto.
Stepping Down and Downfall on Jupiter-Pluto
On November 5th 1994 on this cycle, a letter by former U.S. President Ronald Reagan, announcing his Alzheimer's disease, was released. If Pluto power goes on for too long, and there is too much of it, Jupiter seems to bring a step down, a downfall or a take-down any way possible. It's a rule with this cycle and it's always about the men at the top.
Something else about this cycle – it brings you up and takes you down. Reagan came up on it, and fell down on it. Princess Diana came up on it, and also went down on it.
Ronald Reagan and Princess Diana
As 1995 began we found Pluto entering Sagittarius and Jupiter alongside, specifically from January 18th until April 21st. Then, again, from November 11th 1995 until January 3rd 1996. The climax of all this was that on 28th February 1996, Princess Diana accepted Prince Charles' divorce.
We then move to the year 2006 when on November 25th, Jupiter entered Sagittarius again, joining Pluto for the second time. Jupiter was alongside Pluto in the same zodiac sign until December 18th 2007. What we tend to see on these cycles is anyone who wants to rule the world/run the world (as Trump is seen doing, on this famous front cover from The Economist) falls off.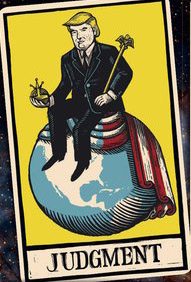 Nancy Pelosi and Jupiter Pluto Cycles
There are a lot of examples of sexism or patriarchy ending on Jupiter-Pluto cycles. Back on January 4th 2007, Congress elected Nancy Pelosi as the first female Speaker of the House in U.S. history. You'll note how she rose – and rose again – on another Jupiter-Pluto cycle in 2020, when she impeached Donald Trump.
Jupiter joined Pluto (almost in step) as both occupied Capricorn, the same sign, from January 27th 2008 until June 14th that year. They danced in Capricorn again from November 28th 2008 until January 5th 2009.
On September 5th 2008, Quentin Bryce became the first woman Governor-General of Australia. More system change.
Sometimes the take-down has to be financial or economic as it's the only way to change the system. So, on October 3rd 2008 – on Jupiter Pluto – the world saw the first global financial crisis: U.S. President George W. Bush signed up for the damage.
The Republicans were at the end. On the Jupiter Pluto cycle that year, there happened to be an election.
On November 4th 2008 – Democratic U.S. Senator Barack Obama was elected as the 44th President of the United States, becoming the first black President. That's huge system change.
What Jupiter-Pluto Does in 2020
I recently hosted an event with Stephanie Johnson (Astro Gold, Solar Fire) in Adelaide, South Australia. We had a lot of questions about the world in 2020, and how/why/when we would see the end of the men controlling our global climate.
For me, October has always been the end of Donald Trump. It may be the first, second or third step in the usual Jupiter Pluto process, but you don't argue with astrology and history.
It's the same with China – in her case it is the Corona Virus that is taking her down.
If you act like Pluto, and Jupiter comes along, you don't last. This may be a President, a political party, or a whole regime. Let's see how this pans out, but 2020 is going to be an unforgettable year.