It makes sense that when Mercury goes retrograde in the water sign of Pisces, we are more likely to see disruptions caused by water – forcing us to reschedule, rethink, research or revise. As Jessica Adams explained in her blog back on November 11th, 2019:
"We are going to see flooding, storms and heavy rainfall right around the world as Mercury Retrograde takes hold in Pisces (a water sign, associated with its ruler Neptune – the sea – and also fish). This began at 0 Pisces on Tuesday, the 4th of February and the chaos begins as Mercury crosses 0-12 degrees from that date until Monday, the 30th of March, 2020 twisting and turning in one long time loop." (See full story here).
But the extreme wet weather patterns we saw around the globe over the last weekend – including days of continuous torrential rain and gale force winds along the east coast of Australia (which had already been so badly damaged by bushfires since September 2019), heavy rainfall and severe weather in the southern states of the USA and Storm Ciara in the United Kingdom – may also be linked to another line-up we have just been through – an Aquarius Sun combined with a Leo Full Moon. Anne Lawrence-Mathers released Medieval Meteorology – Forecasting The Weather From Aristotle to Almanac, which educates on "how scientifically-based meteorology spread and flourished from c.700-c.1600 this study reveals the dramatic changes in forecasting and how the new science of 'astro-meteorology' developed."
In the below excerpt from the book Lawrence-Mathers refers to the exact line-up which we've just been through:
Friday 7th February 2020 – Aquarius Sun – Cancer Moon transited to Leo Moon at 23:39 (UT/GMT)
Saturday 8th February 2020 – Aquarius Sun – Moon Leo
Sunday 9th February 2020 – Aquarius Sun combined with Leo Full Moon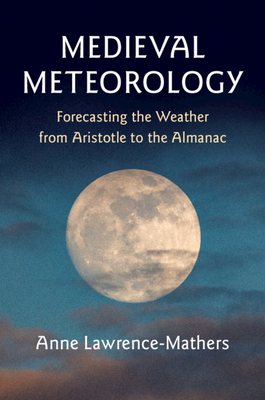 Interestingly, the moon transited to Virgo at 23:39 (UT/GMT) on Sunday, February 9th, which appears to be the time the storms seem to ease off. This particular full moon, known as the Snow Moon, also brought with it massive King Tides hitting coastlines around the globe. The Astrology Show hopes everyone is safe and dry today.