Your Virgo Side and the Virus: Dealing with the 2020 Virgo Full Moon
Do you have Virgo planets, asteroids, points or angles in your personal birth chart? Your Virgo side, which rules health and wellbeing, is currently under pressure from an unusual line-up which starts on March 9th 2020 and intensifies from May 2020, not ending until January 2022.
It's about your daily routine and it's going to intensify your Virgo side. It's about your immune system. If you were born 1961-1969 you have Uranus in Virgo, so your whole generation is affected, worldwide. If you were born 1956-1972 then you likely have Pluto in Virgo. Again, your entire generation is affected by the new patterns we are seeing.
What new patterns? Well, anything at all you have in Virgo (the body, self-care) is being slowly opposed by Neptune in Pisces, clashing from the other side of your chart. More importantly, the North Node and South Node, which rule 19-year cycles, are going into Sagittarius and Gemini, from May 2020. This sets up what is known as a T-Square with your Virgo factors, and by the time the cycle ends in January 2022, anyone with planets, asteroids, points or angles in Virgo will have felt the squeeze.
It's the squeeze that can make you seriously address the mind, body and spirit connection – perhaps in a new way. Astrology is about choice. Here you have informed choices to make. Particularly if you were born 1956-1972 with Pluto in Virgo, you are here to take back control of your own health. To find empowerment by running your own body. That is a literal translation of what it means to have Pluto in Virgo in the Sixth House. So let's move forward.
How Astrology Predicted the Virus on 11th November 2019
If you were born with even one or two Virgo factors in your Sixth House of health and well-being, the Virgo Full Moon on Monday 9th March 2020, exact at 5.49 pm, is a real bridge to cross – and it was predicted on this website about five months prior. Take a look at your birth chart now, which you will have if you are a Premium Member. What do you have in Virgo, and at what degrees? Make a note of it, because it matters 2020-2022.
[contentblock id=51 img=html.png]
You will arrive at a 'now or never' point with the Coronavirus, or Covid-19 as you go towards that first Full Moon on 9th March, with a sequence of bridges to cross until January 2022.
Astrology really works if you use it properly. So it was possible to give a clear virus and transport/travel chaos warning on 11th November 2019. You can see the original post here. This is classic horoscope timing and it's date-stamped.
Virus Risks for March 2020 – Predicted in November 2019
"Where is the Chaos in Your Life on Sunday 8th and Monday 9th March?
This period is particularly chaotic because we also have a Full Moon in Virgo (organisation and order, clashing with flooding and confusion) and the Sun's conjunction to Neptune (randomness) across this period. In fact, you can circle these dates in your diary now, because we're going to see computer and human viruses, and regular traffic, air traffic and shipping affected by wave after wave of rain/flooding.
The Full Moon falls on Monday 9th March at 5.47 pm UT with the Sun at 19 Pisces and Moon at 19 Virgo. The Neptune-Sun conjunction falls just one day before, on Sunday 8th March at 12.22 pm UT with the Sun at 18 Pisces next to Neptune, also at 18 Pisces.
If you want to check your birth chart now, as a Premium Member, look for any asteroids, planets or other horoscope factors at Virgo 18 ,19 because you'll want to schedule more time and space for yourself that weekend, into the new week ahead. If you can plan anything crucial that is work or study related, another time, then do that. Virgo rules daily tasks, service and duty. This is not a great time for those details."
How Astrology Tells Us About NHS Issues in January 2021
There is an unusual pattern showing up in the astrology charts of 1966 babies in Britain which is worth knowing about. These people, now aged around 54 or 55, are likely to have patterns at 19 degrees in their horoscopes. This 19 degree hotspot is triggered by Neptune at 19 Pisces, the North Node at 19 Gemini and South Node at 19 Sagittarius, between January 24th and 27th, 2021.
What this means is a critical crossroads for people in their mid-50s in the final week of January 2021. One of the issues will be this. The 2008 section of the NHS Pension Scheme allows members to opt for voluntary early retirement from age 55.
If I was in Westminster now, I would be absolutely looking at the NHS Pension Scheme rule right now. I'm writing this on Friday 6th March 2020. In the final week of January 2021 there will be a very difficult situation for the NHS Pension Scheme directly concerning the age-55 retirement rule in the UK. It can be minimised ahead of time if politicians act quickly.
I mention this because so many strongly Virgo people work in the NHS and some of you write to this website, and I know you are born in 1966! Thanks to Joanna Martin for raising the NHS issue in connection with the 1966 pattern, with @astrologyshow
Taking Back Control of Your Own Health
The good news about this urgent COVID-19 trigger for so many Virgo-influenced people? It pulls in the Pluto in Virgo patterns we saw in the Sixties, which have delivered a whole self-care, health-care, fitness and wellbeing industry since this generation grew to adulthood.
Taking back control of your own immune system, your own lifestyle, wellness and fitness is something most Virgo-influenced people do – thinking about the thousands of comments I've seen here on this website over the years.
The boom in gyms, alternative medicine, mineral water, vitamins and health food shops confirms that. It was not there before Generation Pluto in Virgo became consumers. Check.
The unexpected positives of the COVID-19 crisis in astrology, are really clear. This may force you to become your healthiest self.
The Message About Immunity From Your Virgo Planets
One scientific study after another, cites meditation as a way of helping your immune system. You can pick up two excellent meditation podcasts, free, from Sounds True, here.
One is 'The Practice of Mindfulness' and six Sounds True authors offer guided meditations: Jack Kornfield, Shinzen Young, Kelly McGonigal, Tara Brach and Sharon Salzberg. You can also pick up 'Meditation Music' if you prefer words-free meditation. Featuring Maneesh de Moor, Nawang Khechog, Riley Lee, Kimba Arem, Andrew Weil, River Geurguerian, Jai Uttal, Ben Leinbach and Snatam Kaur – this is worth trying.

Virgo, Mercury, the Mind and Body
One of the interesting things about Virgo, as a zodiac sign ,is that it is ruled by Mercury the messenger. Mercury is associated with words, ideas, the internet, television, radio, the media and 'headspace.' Yet Virgo rules the Sixth House of the body, mind and spirit. Something you may need to remind yourself, as the Coronavirus sweeps the world, is that your immune system is connected to your stress levels. Less stress, greater strength. If you're strongly Virgo (more than three factors in that sign is a stellium, or big chart signature) then you may already be a meditator. If not, hit the research and try the free audio/video.
This Tibetan healing video on YouTube is free and has enjoyed 5 million views from people around the world. Recommended.
Your Virgo Side, Sleep and Relaxation – and Immunity

Harvard University's guide to super immunity is the benchmark.
There is something so down-to-earth about your Virgo side. Virgo is an earth sign. Grounded in the real world. Practical. Virgo is associated with the use of essential oils like Cinnamon and super food like Rhubarb. If you feel your Virgo side being absolutely triggered by the COVID-19 Corona Virus, astrology can help. This is a 19-year cycle which will become rare – historic – in January 2021. That is when we see the North Node, South Node and Neptune all line up at exactly the same degree. Virgo is ruled by Mercury, the planet of details, homework and research. Time to 'feel the Virgo' no matter what your usual zodiac sign is, and find out what's working out there. Here is a really good point about Virgo in astrology. It rules work. Even if you are completely bypassed by the Corona Virus (and I trust you are) – if you have a cough at work in 2020, you may be sent home. If you develop even a couple of regular cold or flu symptoms, you may want to send yourself home!
This is going to have a massive impact on the global workforce. So, the supply chain for supermarkets. However, it also raises new questions for you about controlling your own wellbeing, or being part of a revolutionary new world of self-care. Both of those are key phrases for Uranus in Virgo and Pluto in Virgo people. What works best against viruses? Eucalyptus oil? I mentioned Cinnamon. What about your food? You can change your own life, here, by managing your own immunity.
Ceres in Pisces Opposite Your Virgo Factors in 2020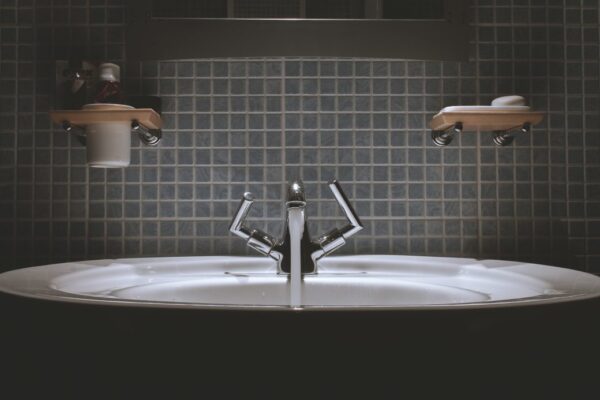 Ceres applies more pressure, to get you to change (improve) your health habits, as she goes right opposite your Virgo factors, moving through the sign of Pisces. This takes place from Friday, April 24th until Sunday, September 27th, 2020. She resumes in Pisces from Tuesday, November 10th, 2020, until Sunday, February 21st, 2021. That's a very long stretch.
The reason I'm talking about early 2022 as the sign-off for you, in this period of Virgo 'squeeze' is the simple fact that the North Node in Gemini and South Node in Sagittarius (forming hard, sharp squares to Virgo) do not move off until January 19th, 2022. So this is an unusual time when you will become much, much more aware of your Virgo planets. You may have the Moon there, or Mars, for example. If you are in your fifties or older, your entire generation will have the slow-moving outer planets there. Ceres in Pisces opposite (whatever you have) in Virgo, in the Sixth House, will challenge you to go much more deeply into questions about your mind, body and spirit. Virgo is about mental health as well as physical wellbeing. Why? It is ruled by Mercury the planet of the mind.
The 19 Degree T-Square of January 24th-27th, 2021
T-Squares in astrology are highly unusual and they are capital T for Tense. These January 24th-27th 2021 patterns at 19 degrees are a concern.
This is serious obstruction and blockage on international travel, emigration and vacation, trade and transfers. Why? Gemini and Sagittarius both rule shipping and airlines, but also trucks and ferries. This T-Square will also create a Grand Cross for any nation with factors at 19 Virgo.
I am posting this way ahead of time, on Tuesday the 3rd of March 2020, so you are completely aware of the astrological risks, between January 24th, 25th, 26th, 27th in the year 2021. Astrology is here to empower you. Use it to plan and schedule.
Countries with sensitive spots at 19 degrees include Italy as the Holy Roman Empire and China. As I write this in March 2020 the COVID-19 Corona Virus is just 2-3 months into its spread in Italy and China.
The chart set for China – 21st September 1949 in Peking at 12.00 CCT reveals Mercury at 19 Libra. That's her media and internet seriously hit in January 2021. Amazingly, in another chart for China, set for 1st October 1949 in Peking at 3.15 pm, we also find Venus at 19 Scorpio. This photograph by Leone Pieters (below) shows the mystery of China really well. But we can look beyond the mystery using astrology and two charts, set for a key date in her history with Mao Tse-tung and a formal inauguration of a People's Republic. Why is the final week of January 2021 so critical for the Chinese?
China in January 2021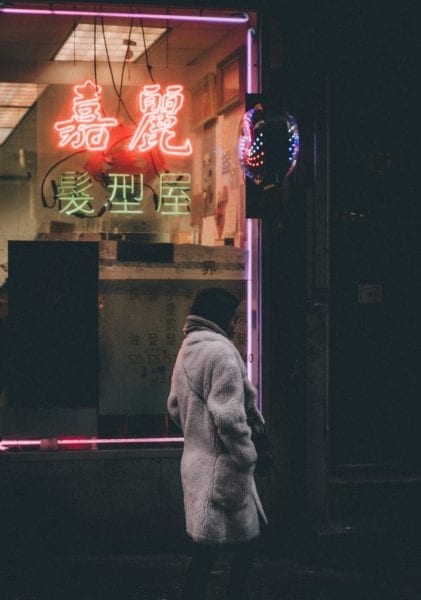 It is beyond mere coincidence to find a third Chinese chart with a 19 degree hotspot. This is the chart set for 25th December 1947 at 00.00 CCT in Taipei, Taiwan. This horoscope for China clearly shows the Moon at 19 Taurus.
You don't really have to be a master astrologer to know that Taurus rules bull markets and gold bullion. Always has, always will. So, what we are seeing here for China and her different constitutions and moments in history, is critical economic gridlock.
Between January 24th and 27th 2021, the Chinese economy and her international travel will hit the peak of the financial crisis which began with the Coronavirus in December 2019. These old Communist charts have been repeatedly tested.
Between January 24th and 27th 2021, we see the North Node in Gemini (domestic flights and trains) at 19 degrees, stand opposite the South Node in Sagittarius (international relations, immigration, long-haul travel, global trade) while Neptune at 19 Pisces (the soul of a nation) creates the third leg of a T-square.
This then forms a Grand Cross with various European nations (below) – but also well and truly hits the China chart, in the sign of Taurus – the economy and agriculture – and Scorpio – classically, the mortgage market. It's really about that 19 degree hotspot.
China and Buddhism – Christianity – Spiritual Revolution
One of the unusual outcomes of this Grand Cross is the resurgence of Christianity and Buddhism in China. In January 2021 the Chinese will embrace the Buddha and God. It is a nation born again. This is a fascinating outcome for a Communist nation which rejected religion. Neptune in Pisces is at the heart of this cycle for China. And that's about the nation's soul.
Watching Italy in January 2021
The chart for the Holy Roman Empire is set for 25th December in the year 0800 at 5.10 am in Rome. It comes from The Book of World Horoscopes by Nicholas Campion (The Wessex Astrologer, Bournemouth, 2004).
I mention this not only because The Pope has been taken ill, as I write this on March 3rd, 2020, but also because Italy as a whole has seen a vast rise in virus cases. The Moon at 19 Pisces in the Holy Roman Empire chart tells you that this is a Catholic country. Pisces rules the fishes, the disciples, Christ and Christianity. January 2021 is a really critical crossroads for the Vatican.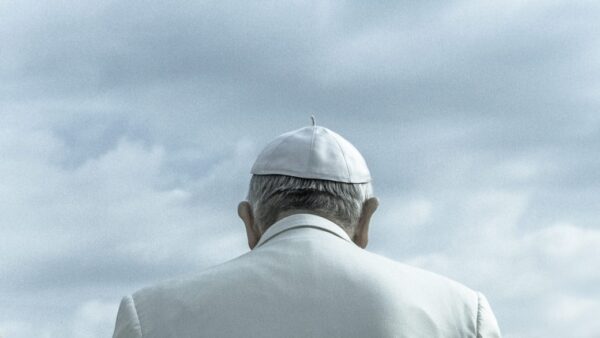 Watching Indonesia in January 2021
Indonesia was 'born' with Saturn at 19 Virgo, which is extremely difficult for public health and employment. Indonesia will hit a serious medical crisis between January 24th-27th 2021. Why? Neptune will oppose Saturn from 19 Pisces. The North Node and South Node will create a Grand Cross at 19 Sagittarius and Gemini. Be extremely careful if you plan to visit Bali or Indonesia in the final week of January 2021. Do your research far in advance. Indonesia's working people are under a heavy burden then. Again, we come back to Virgo as the sign that not only rules public health, but also the working classes. If you use astrology in a practical way and are used to testing it, I recommend you test the Indonesia astrology chart.
Why January 2021 is a Global Health Crossroads
As I write this on March 3rd, 2020, there is panic-buying in the supermarkets and flights from China have been banned around the world. Some countries are even insisting Australians go into quarantine.
British PM Boris Johnson has given us a summer 2020 time-frame as a COVID-19 scheduling priority. Huge mistake, according to astrology. We have Mercury Retrograde in June and July 2020.
The United Kingdom, Astrology and the Virus
If we're talking major world trade and vacation hubs, in this discussion about Sagittarius-Gemini-Pisces patterns in January 2021 – that takes in countries like the United Kingdom of Great Britain and Northern Ireland. In her 1066 incarnation, the nation has the North Node at 19 Virgo and South Node at 19 Pisces.
This seems right. Britain after 1066 was rocked by plagues. She's closed borders before (England and Scotland during The Great Plague of the 17th century). That's a Virgo-Pisces Node signature which is triggered in the final week of January 2021.
Taking it apart, there is a confused and confusing situation (Neptune in Pisces) which simply cannot be squared with travel, transport and tourism (Gemini and Sagittarius) in the final week of January 2021. It brings back memories of epidemics, plagues and outbreaks throughout Britain's long history, since 1066. Why? The Nodes go backwards in time in 19-year cycles. January 24th, 25th, 26th and 27th 2021 are extremely difficult days for Britain.
If you take astrology seriously, which I have since I began my career at Elle magazine in my early twenties – then look at that cycle. You'd need to think very, very carefully about booking travel that week, in and around the United Kingdom.
The New Spirituality and Soul-Searching of January 2021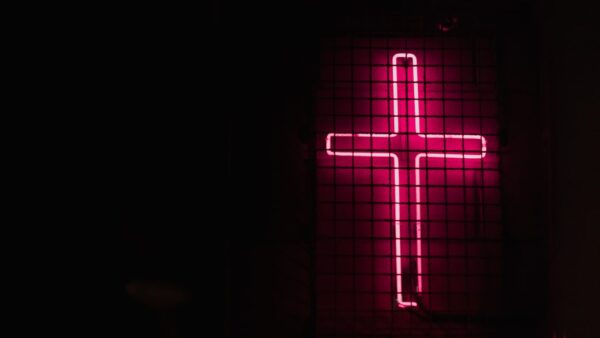 I mentioned how China will undergo a spiritual and religious revolution – and conversion – as Neptune in Pisces sweeps over her chart. If you are strongly Virgo you will also be affected by 'the new soul-searching' in 2020, 2021.
Pisces, the sign opposite Virgo, is activated now. So for you, that means you pick up what billions of others will be searching for. Solitude. Isolation. Spirituality. Beliefs of all kinds including astrology. Your religion. Finding God. Finding something inside…not outside. So, despite the huge issues we are going to see with the icy, Northern Hemisphere freezing conditions in January 2021, the necessary isolation of people who are affected by the virus, and the rest – beyond Santa Claus in Christmas 2020, we're seeing something that looks a lot like a genuine piece of Christmas spirit in January 2021. Putting the Christ back into the word, you might say. Pisces has long been associated with the soul.
Europe and the January 2021 Crisis
It's really not much fun writing about this stuff, but astrology is history – and history is astrology. We know astrology works as a timing device because you've seen it here twice on this website, with the specific word 'virus' and published dates.
Other charts to watch here, triggered at 19 degrees, include two for Germany, both showing 19 Virgo factors (Confederation and also the Third Reich). Switzerland, Russia and Greece also turn up with some charts showing 19 Virgo factors. My source for this, throughout, is The Book of World Horoscopes, by Nicholas Campion (The Wessex Astrologer).
Given that Mercury Retrograde is also upon us in the final week of January 2021 I would be very, very cautious about booking holidays, moving or emigrating in general – also launching into any ambitious foreign trade agreement. You should take your own advice when making your life decisions as I obviously know nothing about your personal situation! But do your homework.
This is quite clearly about Europe and when we see Virgo-Pisces-Gemini-Sagittarius, we see travel, trade and health issues. The chart set for Russia for 2.15am, 9th November 1917 in Leningrad (the Bolshevik version) shows Uranus at 19 Aquarius, the sign which describes Communism.
We see this 19 degree placement right around the Russian charts. The USSR chart shows Saturn at 19 Libra. We find Mars at 19 Pisces in the chart set for 12th March 1917 (Petrograd) and Mars is at 19 Gemini in the 3rd March 1613 chart.
So, Russia is heavily implicated in what unfolds on the world stage in the final week of January 2021, following the 2019-2020 Covid-19 outbreak. She's literally not immune from this. Even the Yeltsin chart set for 19th August 1991 shows the Moon at 19 Sagittarius, and I'm sure you can see that's right in the zone for this late January 2021 crisis.
Your Virgo Side, the Virus and August-September 2020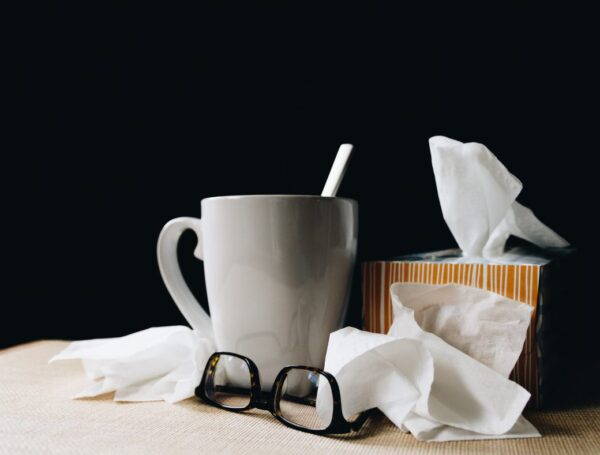 The positives of the 'squeeze' on your Virgo factors are – the chance to adopt smart new habits which will serve your body ,mind and spirit for the rest of your life.
Use the weather in astrology and the weather will help you. Here we have new awareness of your health, sleep patterns, peace of mind, fitness and self-care, coming in around August 2020.
Mercury, which rules Virgo anyway, moves into Virgo on Friday 21st August 2020. It is followed by the Sun in Virgo on Sunday 23rd August. We have a crucial Full Moon in Pisces, opposite the Sun in Virgo, on Wednesday 2nd September 2020. That falls at 10 degrees Pisces, opposite anything you have at 10 Virgo. Big wake-up call.
The New Moon in Virgo on Thursday 17th September 2020 falls at 25 degrees of the sign. That's a call to action for everyone with Virgo factors as it lands straight in your Sixth House of body, mind and spirit. If you actually have anything at 25 Virgo that may be the moment you become a vegan, for example, or give up all smoking. These are the right moments to 'do the Virgo thing' and make research your priority. It's your body. Your routine.
Venus in Virgo in October 2020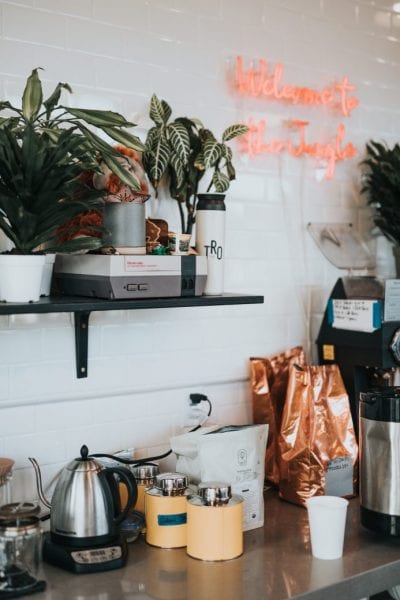 Venus, the planet which rules complicated relationships, goes into Virgo from October 3rd to 28th, so this is really about the many layers which exist between you and your healer, doctor, nutritionist, herbalist and so on.
Watching the Health Asteroids
You also need to watch the 'health' asteroids in your personal birth chart, which you will have if you are a Premium Member. They are Aesculapia, Panacea and Hygiea. Chiron is partly responsible for health and healing, but only partly. If you are curious about these, I have written extensively about them both on this website and in the guides that you have, with your membership. They are worth knowing about. These symbols go way back to the Romans who gave us modern astrology. Aesculapia was about miracle cures. Panacea was about the ethics involved with cures or remedies. Hygiea was, as you might expect, about the idea that prevention is better than cure. In fact they found this key asteroid during a Cholera outbreak. Where do you find this asteroid in your chart? What sign and house? Where is she by transit? (You can always check on this website). Hygiea, most of all, lives in your kitchen.
Working With Your Virgo Side and the Virus
I'm going to leave you with some thoughts about your Virgo side and the virus – from some great astrologers of the past. Debbi Kempton-Smith wrote Secrets From a Stargazer's Notebook in 1982 (Bantam) and was a very good, practical, no-nonsense New York astrologer.
This is what she wrote about Neptune, the planet in Pisces, opposing (clashing with) your Virgo side. "Neptune is the god of the sea. Neptune is a world full of unconditional love and plenty of time, tropical music and blue lights and Pina Coladas, tiki gods breathing fire, and a wishing pond."
Sounds like a cruise ship circling the islands, doesn't it? Given that we have an approaching potential Virgo Grand Cross involving Neptune in the final week of January 2021, I don't think your Virgo side, or that of any affected nation, would really want to be sailing into a vacation without doing some detailed and studied research. I cannot believe that Virgin (the clue is in the name) launched a new cruise on Mercury Retrograde, but they did. In 2020. Seriously, if you find astrology works for you, do the most homework you can on the whole business of cruises, ferries and shipping on this cycle. Normally, Neptune is about escapism and vacation. Late January 2021 is different!
From Debbi Kempton-Smith to Margaret Hone
I really like these astrologers from the 20th century as they did the work. (And if you do the work, astrology works.) The brilliant author, teacher and consultant Margaret E. Hone D.F. Astrol.S. released The Modern Text Book of Astrology in December 1951 and it has been in constant reprint for about 70 years.
If you are going to do anything at all in 2020, 2021 (the years that the squeeze is on your Virgo factors) then 'do' your Virgo side and really get to know it. Be aware that extreme Virgo can be hypochondriac. Doctors call this 'the worried well.' Michael Jackson, who made face-masks his own, was an extreme Sun Virgo person. Read right around this zodiac sign, from great astrologers. The more you know about the Virgo signature in your chart, the better off you will be. And these are life skills to learn.
Hone wrote that the sign ruled the hands, the nervous system and the intestines. What are we doing, with the Coronavirus, if not washing our hands several times a day? The nervous system is about sleep, peace of mind, relaxation, anti-stress measures. All of which are repeatedly cited in research on our immune system.
The intestines is the food we eat. Again ,the immune system fares best with a high fruit and vegetable count. Unprocessed. I really need to emphasise that although there is no vaccine for Covid-19 and in March 2020, it looks as if it will take up to a year to test any such vaccine – immunity to common colds and flu is a separate issue. Remember, Virgo is about work. Time off.
Virgo Planets Defined in 1951 for 2020-2021
"He likes to see that many tiresome details are meticulously attended to, especially in the sphere of cleanliness."
"Matters and occupations which come under Virgo: Diet. Harvesting. Sanitation. Dietician. Doctor. Health Officer. Grower of Crops. Inspector. Masseur. Naturopath."
Margaret Hone was virtually talking about Coronavirus or Covid-19 in the year 2020 here, but doing it 70 years ahead of time. Make it your business, if you are partly Virgo, to find out how to use your own history to see what worked for you in the past. That's astrology. Get to know your Sixth House! You have patterns there. Mercury rules your Virgo side. You rule your research.