Scorpio Full Moon Astrology Trends
A Full Moon is always a full stop. Pause and think. The Full Moon in Scorpio, the sign ruling financial relationships, exact on Thursday 7th May 2020, can be seen now. This is a Supermoon, astrologer Richard Nolle's term for an unusually big, bright moon.
This Scorpio Full Moon in astrology is the final supermoon of the year, after three supermoons that began in March, and in America, it will appear fullest on the morning of May 7th at 6:45 a.m, although right around the world – you will see it from May 6th, through May 7th until May 8th
This is a Flower Moon and it's really about seeding your future with the bank, your house or apartment, charity, and so on.
What Works On The Scorpio Full Moon?
It's in the financial relationship sign, Scorpio, opposite the money sign, Taurus. If you want to know what works now, think about a full stop. A pause before a new sentence. A new chapter in the story of your life, regarding all that you earn, own or owe. Don't think about the way you used to do things in 2019 and earlier. That's gone. We also have Uranus (radical change) in Taurus, the cash sign, right now. So – be open to dramatically different ways of saving or making money.
Exact Times For the Scorpio Full Moon 2020
Melbourne – Thursday 7th May, 8.45 pm
London – Thursday 7th May 11.45 am
New York – Thursday 7th May 6.45 am
Your Sign and the Scorpio Full Moon
There are two kinds of astrology. Personal, detailed and in-depth (your full birth chart, which you will have as a Premium Member). The other is more like a general weather forecast. The climate report is still accurate, though. So let's look. Where is the full stop and necessary pause for you, on Thursday 7th May 2020? If you are a member and want to see the other side of your destiny, your horoscope will appear now. Check to see if you have factors in Taurus in the Second House of your chart, and/or in Scorpio in the Eighth House of your chart. Either or both, suggest this Full Moon is a full stop, financially.
This is the pause before the new chapter, and you'll need to write something completely new, if you do have Scorpio and/or Taurus factors in your birth chart. Why? Uranus in Taurus. Unique. Unprecedented. Extremely unusual. May 2020 is all that.
[contentblock id=show-chart]
Do You Have Factors at 17 Degrees of Any Sign?
The Sun at 17 Taurus is opposite the Full Moon at 17 Scorpio, so if you have any factors at all at 17 degrees, you and your life will feel the ripple effect of larger-scale financial, business, property and economic challenges. Why? When the Sun is challenged by the Moon herself, there is always a time of reckoning. What potential this has for you will be shown really clearly by the meaning of the planet, asteroid, point or angle you have at 17 degrees, and the house (life department) it triggers.
The Scorpio Full Moon, Astrology and You
Now, let' s look at the general weather report for your sign. The Scorpio Full Moon on Thursday 7th May is a full stop. Where is the pause button before the new chapter for you?
Aries – Insurance and legacies. Wills and investments. Rent and possessions. Government benefits and the sharemarkets. Taxation and purchases. Sales and exchanges. Marriage and mortgage. Divorce, separation and child support. Your bank.
Taurus – Your former partner, from months or years ago. Your current partner (this applies in love or work). Your potential partner, again romantically or professionally, in 2020. The strong feelings about fairness or unfairness that come with it all.
Gemini – Your daily workload, which includes everything from walking the dog, to filing on deadline. Your duty to your own body, mind and spirit, covering everything from the doctor to a psychologist. Your work ethic. Your fitness for duty or service.
Cancer – Sexual relationships. Pregnancies, babies, infants, schoolchildren, teenagers or young people. Entire generations born after yours, classically Millennials or Gen Y. Finding ways to close generation gaps with entertainment, sport or education.
Leo – Your family or family tree, extended. Your house, apartment or other residence. Your sense of belonging to your town or country. Your roots, heritage, culture and history. The household, including roommates/flatmates or tenants. Home repairs.
Virgo – Your use of the worldwide web by computer or smart phone. Microphones and multimedia. Your way with words, ideas and images, either with the latest technology, or just a notebook or your voice. Commuting and short-distance travel.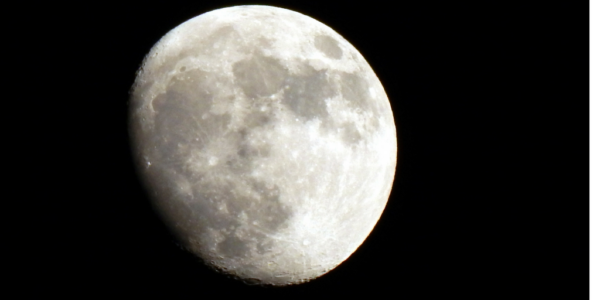 Libra – Your income and debts. The mortgage and your investments. Superannuation and pension. Business and charity. Credit cards, banks and the sharemarket. Possessions and the rent. Your values in life. What your bottom line is. What 'rich' means.
Scorpio – Your personal appearance and image. Your brand and reputation. Your title and name. How you are seen at a distance, on Twitter or Google. Your mirror reflection, film clips and photographs. How you front up to a situation.
Sagittarius – Your relationship with your God. Astrology and Tarot. Psychologists, psychiatrists and psychics. Solitude and self-discovery. Your soul or spirit. Your astral or etheric body. Your aura and chakras. Your inner life and your private inner world.
Capricorn – Your old friends from childhood or just years ago. New friends you can make now. Groups of all kinds from Twitter to Greenpeace. The hive mind. Peer groups. Group psychology. Friendship and all its many forms. Bands or political parties.
Aquarius – Your career. Your unpaid work – volunteering, life between jobs, or full-time caring. Your full-time or part-time study. Your status and social rank. Your ambition to get to the top, or stay at the top (or near it). Hierarchies and pyramids.
Pisces – Foreign people and places. Different and distant cultures, histories and languages. The other side of town, or your own country, as 'foreign' to you. Study and teaching. Publishing and writing. The worldwide web. Travel, tourism and journeys.
What To Do During a Full Moon
Give yourself and other people more time and space. On a Full Moon, the Sun is right opposite the Moon itself. Like any opposition, this produces tension. Within yourself there may be a debate taking place. You might feel stretched. Your personal birth chart will reveal this, so if you have any factors at all at 17 degrees – of any zodiac sign – you will need more room.
People around you may also feel pulled in two different directions, as their chart may be affected (it is unlikely you will know). This is why a Full Moon is always a period to be more tolerant, more compassionate, more understanding.
We do, what we have to do, on a Full Moon. The most famous Full Moon in history took place on D-Day. Mixed feelings, much? All sides felt it. Thinking about this Scorpio Full Moon as a financial, economic, business or property D-Day is correct. And just knowing that will help you, to help yourself. And to help others.
Remember, the background to all this is the historic Uranus in Taurus cycle. Nothing is 'business as usual' any more. It's really a case of 'business as unusual' and the Full Moon is really going to emphasise that, just before the Thursday morning bell on Wall Street.
Uranus in Taurus and the Full Moon in Scorpio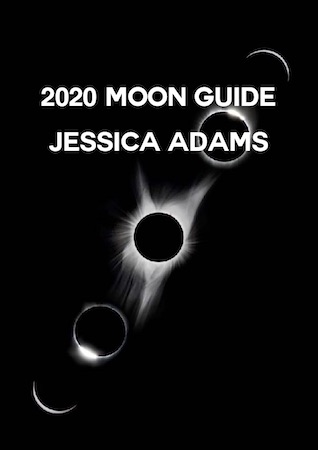 The Full Moon in Scorpio (financial relationships) takes place against the backdrop of Uranus in Taurus, as we know. The revolution in the economy. Regular readers will know I have been writing about this for many years, and also giving workshops on this cycle. Why? Because we needed to be informed. We needed to become as financially flexible as possible, so we can 'do the pivot' which Uranus demands. The planet itself spins in a highly unusual way. That's you (or it could be) now!
The backdrop to this whole story for you, the people you know and your country – is the radical economic change that brings independence and freedom. Easy for me to write, harder to go through on this Full Moon. But if we meet 'change with change' we can do this. Pivot, twist and turn. Like the planet Uranus itself. And keep going.
Most of all, a Full Moon is a time to breathe through the experience of your own or others' divided feelings. Once you are out the other side, as the Moon goes into Sagittarius, you'll begin to see new options. New day dawning. Give it a day or two.
If you are a Premium Member, please pick up your 2020 Moon Guide as part of your 2020-2021 Journal if you haven't already done so and begin using it, to help yourself – with real, live astrology. It's in your Members' Lounge along with other useful tools for this time, like Astrology Oracle Cards.