How to Skip June and July Mercury Chaos
From around Tuesday 2nd June (allow for your time zone) until Sunday 26th July 2020 you will experience Mercury Retrograde in Cancer, which rules your home, family, household, home town, homeland.
If you have your personal birth chart here, as a Premium Member, check to see if you have any factors in your Fourth House, which rules accommodation, property, relatives, flatmates/roommates, residency and nationality.
If you have any planets, asteroids, angles or points at Cancer 5, 6, 7, 8, 9, 10, 11, 12, 13, 14 then you will find that the information, communication, transportation or negotiation either stands still, stops and starts, or reverses.
[contentblock id=show-chart]
Waves Upon Waves
I posted the Mercury Retrograde dates for 2020 many years ago for those of you who like to forward-plan. However, I am concerned that we are seeing situations being set up on the day I write this, Sunday 24th May 2020, which are encouraging waves upon waves of virus impact. By that I mean – rescheduling, refunds, retracted statements, product recall. Mercury Retrograde is always about the 're' prefix on a word, and we will see a lot of rethinking in June and July.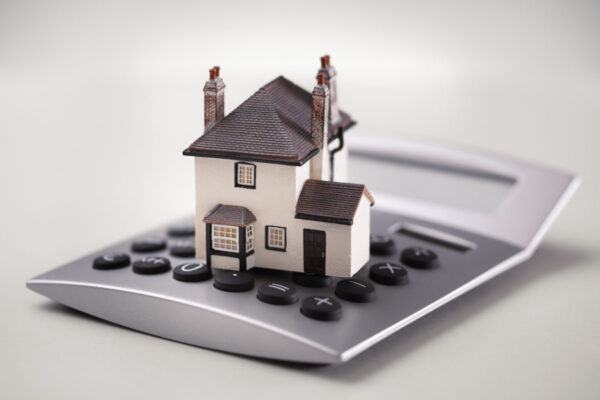 What To Do On Mercury Retrograde in Cancer
Get everything in writing if you intend to buy or sell a property, rent one, reshuffle your flatmates/roomates, renovate, rebuild or rethink the family occupancy. Get it in writing, read the fine print and have Plan B, C and D as your back-up.
If you have freedom of choice, and you find astrology works reliably for you (there are plenty of validated news headline predictions on this website, including two about the virus itself) then just postpone. Use June and July as dress rehearsal, beta testing, research and homework months.
Avoid the Eclipse, Please
We also have an eclipse at 0 Cancer on Sunday 21st June. It's an Annular Solar Eclipse. A very misleading New Moon. It is a new beginning, or fresh start, involving the family, property, town, region or country. Involving the household, landlord, landlady, roommate/flatmate, tenant.
Yet, like all eclipses it conceals, it does not reveal. It obscures it does not clarify. It covers up, it does not show. Be aware of that and use your common sense. The great astrologer Debbi Kempton-Smith used to say 'Don't mess with eclipses' and in fact refused to meet me in New York, once, because an eclipse was overhead.
Watching history and astrology, I have to say she was right. Would you turn down an unknown new road in a car with broken headlights with a street lamp that was also broken? Of course not.
Double that message if the issue is home or family, and you have factors at 0 Cancer in the Fourth House of your chart.
How June and July 2020 May Play Out
Mercury Retrograde starts earlier and ends later than Google tells you. It begins and ends with a shadow. This is the planet that rules the mail, the post office, your computer, your telephone, the train, the bus, traffic, flights, motorbikes, bicycles, ferries and yachts. It rules the media, from newspapers to television and radio, and it also rules couriers. We associate it with information technology, code and speech. Language and translation. Oratory and debating. Songwriting and recital. Mercury is also associated with deal-making, trading and marketing. Advertising and paperwork of all kinds.
When Mercury moves normally, he goes in a straight line, one degree (number) a day, as if he was covering one kilometre a day. On Mercury Retrograde, he begins what he already knows is a loop.
Be sharply aware of a heightened risk of this happening to you in June and July 2020. If you are planning a family reunion at your home, be more aware of the chance of disorderly progress than usual. Cancer the sign, rules both.
June and July 2020 may bring –
*A record number of Air BnB cancellations, refunds and rescheduling.
*Border closures and traffic jams at short notice with long tailbacks.
*Extreme heatwaves across Europe and the United States resulting in over-use of air-conditioning and power cuts.
*Over-use of the internet, television and other appliances at home resulting in electricity issues.
*Cancer rules mothers and children – not every school which opens is going to remain that way in June, July.
*In the Southern Hemisphere, an increased risk of flooding.
*Extremely unstable house and apartment prices, mortgage and home loan interest rates.
*Supply shortages on equipment and whitegoods for your house or apartment.
*Chaos at airports over visa and passport issues which mean long delays or reversals.
*Building sites on new property developments with outbreaks resulting in multi-million dollar losses.
*Evacuation and desertion of high-rise apartments and offices in overcrowded urban city areas*
*This last point is related to the Jupiter and Pluto transit of Capricorn which rules high-rise towers and was predicted in my 2016 book, 2020 Astrology: Your Five Year Horoscope Guide.

The Mercury Loop of June and July
Something I explain to my students at The Sun Sign School
"Mercury is like a Roman messenger, setting out on horseback, to use their postal system, which was a relay of horses and riders, designed to get a message from Rome to Naples. Conditions like extreme weather, sick horses, sick riders, misunderstandings, bad roads and so on, meant that sometimes the messenger would set out from Rome hearing from 'up the line' that there would be a problem further up. This affected his journey from the very beginning. Mercury Retrograde is exactly the same."
How Mercury Moves in June and July 2020
Mercury in Cancer moves across 5, 6, 7, 8, 9, 10, 11, 12, 13, 14 degrees from around Tuesday June 2nd until Thursday 18th June. He staggers and stands still at that time. This is where we get the standstills and delays, from.
From 18th June, Mercury pauses before he goes back over the road he arrived on.
Mercury in Cancer 14, 13, 12, 11, 10, 9, 8, 7, 6, 5 is what you are watching here. On Sunday July 12th Mercury then decides to move forwards again (but still covering his tracks again, backwards) as he proceeds through Cancer 5, 6, 7, 8, 9, 10, 11, 12, 13, 14 and the big loop finishes.
What To Do
It is a very good two-month period to keep on washing your hands, social distancing, avoiding Facebook-organised large group gatherings, reading the books you love, researching the apartment or house improvements you'd prefer, carefully watching trends with rent and purchase/sale prices, bank and mortgage lender announcements and the rest.
Some people do well from Mercury Retrograde with all his twists and turns, but you have to know what you are doing. In general, what I am seeing on Sunday 24th May 2020 concerns me as an astrologer, because there is rebellion in the air in Great Britain, a lot of sudden relaxed rules in Australia and in the United States, Facebook is promoting large vacation gatherings, while the leader is promoting dangerous 'cures.'
You are completely free to ignore this astrology, because it is your life not mine, but as I have had so many people asking me about COVID-19 and the future, it is only fair to pass on what I know, that I am using for myself and my friends who use astrology too.
Mercury Retrograde is chaotic. In Cancer, it is chaotic for families and property, and vacation/holiday accommodation.
It is also chaotic in terms of residency, nationality, visas, passport control (Cancer rules your country and region as well as your home). Normal transmission will be resumed in August. Now, let's talk about radio and television.

CBS and NBC and American Television
The birth of CBS and NBC as American commercial television was authorised on 1st July 1941 on a previous Mercury Retrograde in Cancer cycle. This was a step towards the most important piece of furniture in the home – the television set. Cancer, of course, rules all home furnishings. Both television stations chopped, changed – and chopped and changed again. In June and July 2020 CBS and NBC will experiment with two months of stop-start, changeable results. Because both television stations were 'born' on Mercury Retrograde they are more sensitive to the cycle. If you have any involvement there, you would be backing Plan B, C and D and treat June-July as time for slow, stuck evolution.
The Natural World and Mercury Retrograde
Make sure your home insurance is up to date.
Heatwaves and wildfires. Storms and flooding. We need to be realists about Mercury Retrograde in Cancer, because the ultimate 'home' is Mother Earth. Beyond that, we have our own houses, apartments and gardens to think about. You would do this anyway, but give it even more thought before Mercury Retrograde Shadow begins in June. Update. Check.
Be completely aware of the insurance companies you deal with, their current status, and the word on the street (on the internet) as well as all you see in the media. That's Mercury Retrograde common sense.
Climate Emergency Initiatives and Mercury Retrograde
Climate Emergency fightback – for our home, the earth – and global action plans will unroll, roll backwards then roll forwards again in June and July with a huge amount of energy and attention. Concerts like Live Earth, or action on emissions, now go backwards and forwards or make stop-start progress. This is evolving. It's a work in progress.
The Good News About Mercury Retrograde in Cancer 2020
Mercury's normal transmission after retrograde means you can benefit from a period of research, beta-testing, first takes, first tries and so on. This is specific to Cancerian-ruled areas of your life, so (for example) renovating a room or starting a garden. Attempting window box planting or putting a Climate Emergency web campaign together.
What you are waiting for is Mercury to go past his 'stuck' position, worldwide. Allowing for different time zones around the world, it looks like this:
Monday 27th July to Wednesday 5th August 2020
This race through the zodiac sign of Cancer and the Fourth House of your personal birth chart by Mercury is there for around one week. And there is more to develop, a few days later. This time without backwards-forwards, stop-start.
Family Matters – Venus in Cancer From August 8th to September 6th
What is also really useful is that Venus moves into Cancer from around Saturday 8th August so if you need to work on family or household relationships (Venus rules relationships between mothers and sons, husbands and wives and in-laws) that will allow time for figuring out the details. That Venus in Cancer cycle ends around Sunday 6th September, so there is about one month to sort out anything that was stuck, reversing or otherwise rescheduled in June-July.
And On A Lighter Note – Bend It Like Beckham
Cancer rules patriotism and international games of flag-waving fans. Footballers tend to get recalled and make returns for their home team – this happened to David Beckham and Michael Owen in June 2007 during Mercury Retrograde in Cancer. You'd have to be betting on a big Beckham return and re-entry all these years later, on the same cycle in 2020. Michael Owen is involved too, so it's time to ponder what the England football team might be up to. Re-runs and replays of the greatest games we've ever seen? Re-edited or reanimated? This can be an intensely creative cycle too. We'll do this.