The son of Venus is an asteroid that is easy to recognise, if you stumble across him in paintings or sculpture.
In your personal birth chart, he reveals (by zodiac sign and house, or life department) where you inspire passion, but can also succumb to passion.
This does not necessarily mean love and sex – at all. (Though this is more likely if you have Cupido in Leo, or Libra). If so, you have Cupido in your Fifth House of pregnancy-potential relationships (in Leo) or in your Seventh House of marriage (in Libra).
For most people, Cupido will turn up in a non-relationship house.
The London Stock Exchange
Are you surprised to see him in Scorpio (marriage and mortgage, sex and money) in the chart for the day that The London Stock Exchange shut? People are surprised when an organisation has a horoscope too, but this one was set for the foundation of the L.S.E. and shows some interesting things on the day it all closed down – September 1st, 1939 (the start of the war).
The passion for finance is Cupido in Scorpio. Look at the right-hand column of degrees – the numbers tell you where the patterns are. Here we see Cupido at 20 Scorpio 46. He is aspecting Mercury at 20 Leo 04. And very close to an opposition with Uranus at 21 Taurus 57. (He's just one degree away from being right opposite the planet of shock, revolution, freedom, liberation and independence).
Cupido is telling us about the separation of husbands and wives, and, in some cases, children. Male breadwinner salary disappeared. Women were dealing with the shock (Uranus) of war and the conversations (Mercury) were about the children (Leo).
In Your Personal Birth Chart
Decode Cupido (Cupid) for yourself. If you're a Premium Member, you can pick up guidebooks here under Downloads to find out more.
If he is in Aries and your First House, you may have a passion for hairdressing or make-up. Weight loss, fashion or other aspects of presentation and packaging. Uniforms, maybe.
If he is in Gemini and your Third House, you may be in love with the internet, but your way with words, ideas and images means the internet is also in love with you.
In Art and Sculpture
A really good way to get inside the symbols of the chart is to look at art. Below, Alphonse Legros (right) and Karoly Brocky (left) have both left us their versions of Cupid, also known as asteroid Cupido.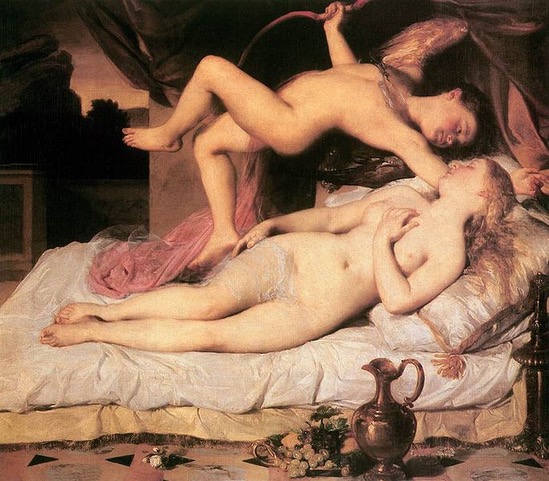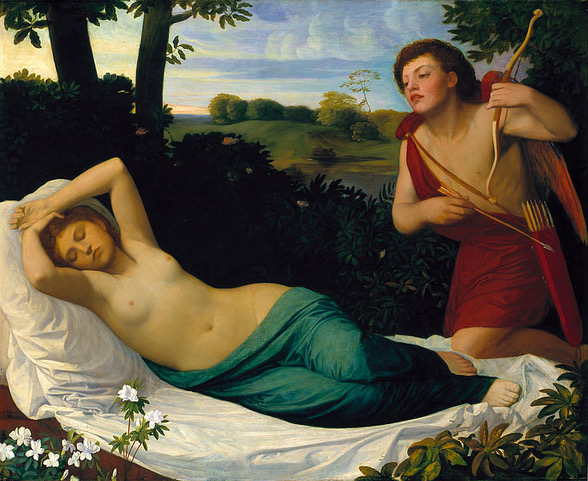 The British Museum allows you to see him from all angles (below). A really good way to remember this asteroid is not only as the son of Venus, the goddess of seduction, but also as the god with the bow and arrow.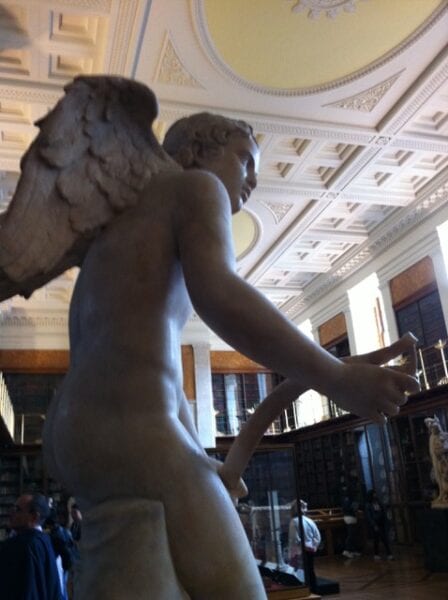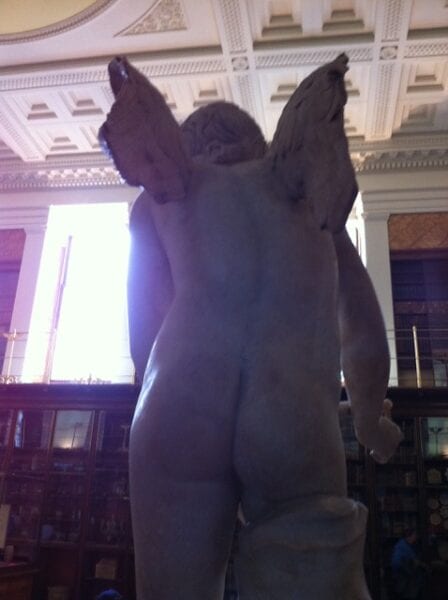 Cupido is about short-term passion. The kind that lasts as long as an arrow wound. We're soon over it no matter if we're in love with shopping (Cupido in Taurus in the Second House) or just mad about being successful (Cupido in Capricorn in the Tenth House).
It is the other asteroids, planets, angles and points also in the same zodiac sign and house, that will make the picture more complex, interesting and multi-layered, though, so don't forget those!
Image Credits:
Featured Image: Photo by Ian Schneider via Unsplash
Fuel Your Passion by Randalyn Hill via Unsplash
Cupid and Psyche by Karoly Brocky (Pinterest)
CUPID AND PSYCHE by Alphonse Legros (Pinterest)
Cupid Statue – British Museum (Jessica Adams)