Farewell Old-Style Travel, Tourism and Immigration
I'm being asked about COVID-19 and the future, more than any other issue in 2020. That's really no surprise if you look at the thousands of reader comments on this website. So what's coming next? Well, after looking into the trends 2020-2040, I have to pass this on.
Astrology predicts the end of old-style travel, tourism and immigration as you knew it. You are not going to take vacations and holidays the way you used to. Global trade and the movement of people around the planet is going to stop. Repeatedly.
The replacement? A new way to travel using reconstructed solar ferries, electric public transport with new-style seating, radical new bicycles and 'the new glamping.' But first let's see why the old world of open free trade involving everyone, everywhere, all the time – is over.
The Perfect Storm of Sagittarius, Gemini, Virgo and Pisces Factors
Why is the astrology clearly showing the end of globalisation? A perfect storm of obstacles, barriers and blockages in the world horoscope, which began right on time with COVID-19 in the month of May 2020 and will not stop until 2040. These involve cycles for the next 20 years (until 2040) in the travel signs, Gemini and Sagittarius.
These cycles also involve whole generation of regular travellers and globetrotters, born with Uranus, Neptune or Pluto in Sagittarius. That might be you. Even just one major factor in your chart in Sagittarius could already be blocking you in 2020! Check your chart now if you are a Premium Member.
Generation Virgo and the New World
These 'block' and 'stop' cycles to globalisation by 2040 also involve the generation born with Uranus and Pluto in Virgo, at hard angles to Sagittarius. Again, that might be you. Check your chart, above. Maybe you have Virgo factors in your chart anyway, beyond these two slow-moving outer planets.
The key to the end of globalisation, immigration and travel as we knew it – is in the zodiac signs. They call them mutable, and we are going to see 20 years of slow, rolling, powerful patterns involving Gemini (trains, cars and buses), Sagittarius (flights and immigration), Pisces (cruises, ferries) and Virgo (viruses, pandemics) beginning now. The year 2020.
Astrologers have a duty to research and report back. I am posting this now so you are aware of the realities of airline collapse, strict border controls, new rules on visas, passports, citizenship and so on. You need to get real about these risks and understand that we are now living in an erratic, unpredictable, ever-changing, inconsistent new world.
From one state of Australia or America to the next, there will be inconsistency. From one nation to the next, there will be moving lines. This is the true meaning of 'mutable' which is the ancient word we use for Gemini, Sagittarius, Virgo, Pisces.
In a moment, I will look at why 2021 is so much like 1901, when bubonic plague hit Chinatown in San Francisco – and over in Australia, the Immigration Restriction Act passed. In England, there was a smallpox epidemic. Astrology is history and sociology. Using that, we can predict that 2021 will bring a COVID-19 crossroads for England, California and Australia. Just to name three places.
What You Want To Know
Ever since I predicted the virus (twice) on this website, I've had thousands of readers on here, and on Twitter asking me when COVID-19 will be over. You want to know if there will be a cure or a prevention shot.
The astrology says this is much more like AIDS and there is still no vaccine against that, even though so much money has been pouring into research since the late 1980s. There has been nothing except management and avoidance. No remedy, no magic injection. Generation Virgo, born in the Sixties with Uranus and Pluto in Virgo, have already learned to live with one global contagion. This is the next.
These kinds of cycles, when a whole generation finds itself challenged and changed, also change the planet. Gay men now get married at white weddings. What seemed radical decades ago is the new normal. With travel and immigration we are also going to see what seems out of the question in 2020, perfectly normal by 2040.
You know the past tense of our past tents? They used to be canvas and leaked. The new tents by 2030 and 2040 will be the stuff of which dreams are made of. And you'll be crowdfunding green spaces to rotate access to your patch. And beyond that, if you take these basic ideas about the new travel, I'm sure you'll come up with some dazzling, true predictions of your own.
The New Normal and The New World Map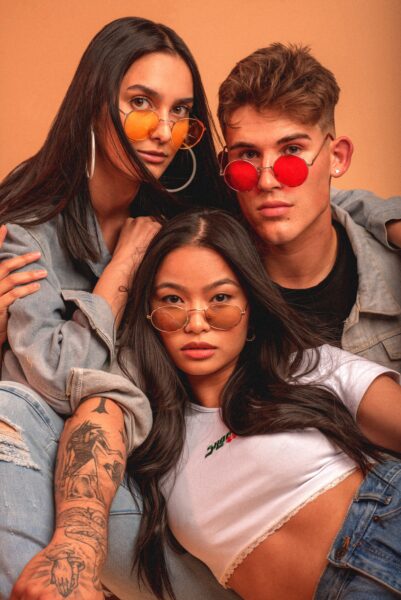 The new normal of travel could be a bubble between Hawaii, New Zealand and South Australia. The new elite COVID-19-free hubs. It could get wilder than that. Imagine the USA with New York separated (COVID-19 free) from her neighbours but in a bubble with Ireland. Stranger things have definitely happened, but one thing is sure. By 2022 people will be sick of Groundhog Day lockdown/release/lockdown/release and want eradication. They will demand their leaders stop the planes and boats.
This is a classic outcome of Sagittarius-Gemini-Virgo-Pisces patterns and we've seen it right through history. Using the same modern astrology techniques I used, to predict the virus (below) I am going to show you why the world map will be redrawn and what it means for where you live and where you normally take your holidays.
They call them Millennials (left) but in astrology we call them Generation Sagittarius. They were born 2000-2008 with Pluto in Sagittarius. They are obsessive about other cultures and nationalities; currently aged 13-20 years old; prone to borrowing other cultural ideas and trends via the tattoo parlour and quick to call out racism.
They are also going to be hit by one Gemini obstacle course after another until 2040, when they will be going towards midlife. By that I mean oppositions from Uranus in Gemini to their Pluto in Sagittarius. Oppositions from Chiron in Gemini to their Pluto in Sagittarius. Their first hit is 2020-2022 as the North Node in Gemini opposes their Pluto in Sagittarius. Gated!
How Astrology Predicted the 2020 Virus
Now here is a question for you. What good is an astrologer unless she (or he) can give an early warning about a problem to avoid? Well, consider this. The French astrologer Andre Barbault wrote "We may well be in serious danger of a new pandemic at the 2020-2021 mark." That comes from an article in 2011, written in French (so it wasn't exactly a useful warning for the majority of you who are now reading this) but he was bang-on.
So many people despair of their Prime Ministers and Presidents because they didn't slam the gates shut at the airports or sea ports in January 2020 when the first Chinese man died. Well, if those leaders had read Andre Barbault, things may be different.
What You Read Here on March 28th, 2019
I don't agree at all with astrologers who think it's wrong to give warnings about difficult situations. That is exactly what we are here to do, and it's certainly my duty to you! So before we get onto the new travel rules to 2040 – this is what you read, a full ten months before it happened. To the day.
"The New World Order
Between Monday, January 6th and Monday, January 13th, 2020, there will be a critical change in the balance of power between the United States, China and Europe. One Last Note – Post-Millennium Bugs, Hackers and Viruses. Fact. The first Corona Virus fatality in China took place exactly on the 10th of January 2020.
Predicting the Pandemic With Astrology
And again, on November 11th, 2019, four months before it happened.
Where is the Chaos in Your Life on Sunday the 8th and Monday the 9th of March 2020? In fact, you can circle these dates in your diary now, because we're going to see computer and human viruses. Fact. WHO declared COVID-19 to be a pandemic on 11th March."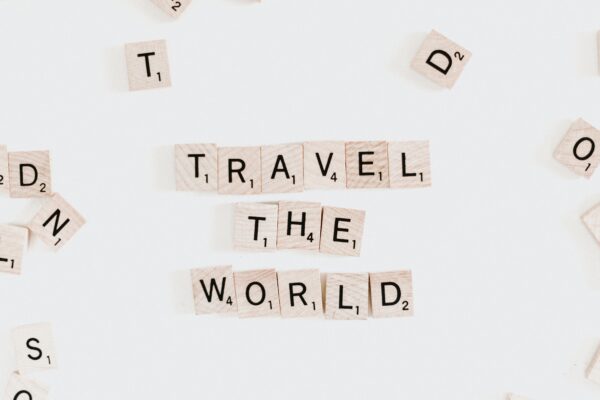 Travel The World to 2040? Whole New Game
The oppositions from Neptune in Pisces, Jupiter in Pisces, Saturn in Pisces and so on (all to Generation Virgo and their Uranus and Pluto placements) suggest a new travel game. You have to remember these clashes in the heavens will affect billions, and whenever we see oppositions, we get change. Generation Virgo will want a whole new game of Travel Scrabble. They will alter the rules. This is ongoing, for many years into the future. We may be talking about the original COVID-19 virus or a mutation. There may be other pandemics or viruses. Generation Virgo is not crazy about the air-conditioning on planes and in hotels.
The January 2021 Crisis
Why are we going to see the end of globalisation, immigration, tourism and travel as we knew it? Well, it begins with a critical crossroads at the end of January 2021. As you can see from the date at the top of this story I am publishing it for you on 12th July 2020, so giving you six months' advance warning, just in case you are scheduling ahead. What we are going to see then is a T-Square. In astrology a T-Square is tense and it's tight.
Check your chart. If you have factors at 19 Pisces, Virgo, Gemini or Sagittarius then you are in the zone. Be aware. What we have at the end of January 2021 is: Neptune at 19 Pisces, the North Node at 19 Gemini and South Node at 19 Sagittarius. Between January 24th and 27th, 2021, we see an astrology pattern not experienced since the Spanish Flu pandemic of 1918.
Be sharply aware of this if you intend to fly or cruise then.
Planet Saved and Climate Emergency Over
Either because America in particular moves to new, green, leadership – or because airlines, hotels and cruises simply collapse – we will see a plunge in carbon emissions by 2040. We associate priceless environment with Taurus, which rules anything that cannot have a dollar value put on it, because it is beyond that. Taurus is also an earth sign. We are seeing a great deal of traffic in Taurus, alongside these mutable sign patterns.
In Sweden they have a word for what it means to be embarrassed about flying, or ashamed to take the plane. It's called Flygskam. Well, you know, by 2040, there will be no shame at all. Flying will go back to being the luxury it was in the Fifties.
Bubbles and Air Bridges
You know about social bubbles – just yourself and your immediate circle of family and friends – avoiding the virus together. Makes sense! You've also heard about air bridges, or travel corridors, between reduced-risk countries. None of the 2020 models are the future. They are too unreliable and unpredictable.
They are also happening before Great Britain has finalised her divorce from the European Union. That reality (Brexit, and probably No Deal Brexit) is also behind the astrological trends we are seeing.
The current 2020 confusion about different rules and regulations for different parts of the world is typical of the mutable T-Square involving Neptune in Pisces, involving Generation Sagittarius (frequent fliers born with Sagittarius planets) and Generation Virgo (older and more worried about danger to their health). So, the bubble-and-bridge idea of 2020 is too unreliable for the future. Yet, within years, we'll see things firm up.
As each region clears its record and drops to zero cases (for an agreed time) it can create an air bridge to another region, probably adjacent. It is more affordable and more accessible by non-air travel and transport. So, arguably, Scotland could vote for independence from Great Britain, drop to zero cases, and join France – also with zero cases – in the future.
None of this is going to happen without Brexit but that was predicted on this website, even before they had the referendum.
Green and Clean America
Between now and 2040, we are also going to see the Democrats take the White House and the new green, clean America emerge. I've predicted a blue wave more than once. It's really up to voters how massive the wave is going to be.
Early on in this cycle, states or cities will control their own borders and reduce cases to zero. The US will split into two. Those who can eradicate new cases of 19, and those who cannot or will not.
Hawaii, for example, may become C-Free (there will be a new buzz word for this elite status) and then join – say – a country like New Zealand. A near neighbour accessible by the new transport. So let's look at what the astrology says about that.

Ships, Planes, Trains, Electric Buses, Combination Travel
I've mentioned how Gemini rules commuting and why that sign (we are in Gemini Season for 20 years, thanks to cycles I will explain shortly) dominates us. The old way of getting around is null and void by 2040. Petrol is over and electricity and other planet-friendly modes of power are here to stay. Most. of these are just dreams now. Or seem too outlandish. They'll happen!
The interiors of public or shared transport will be refitted with more space, fewer seats and new technology. Flights will cost more. A lot more. In comes slower, more measured travel. You will leave your region less often, spend more, and take more time. Wales, for example, might drop to zero cases and a new combination of luxury electric bus, new-style spacious train and (finally) a solar-powered ferry might get her to the welcoming new-style AirBnB of a zero-case France.
If all this sounds like science fiction, it's really not. History tells us that we are going back to the golden age of travel, when people planned carefully, packed for months and made it last. Uranus is about new invention and innovation. In Gemini (short distance travel) we are talking bubbles and bridges between neighbouring regions and countries using new technology.
New Holiday and Vacation Calendars
The new travel will also involve people taking different two-day breaks (we used to call them weekends), family vacations or solo holidays – at completely different times. In the old world of work, we all took Easter, Thanksgiving or Christmas off at the same time. We all still take Saturday and Sunday off. Generation Virgo (the sign ruling work and calendars) are right at the heart of the new Gemini-Sagittarius-Pisces-Virgo weather until 2040. They are going to work from home, not commute to an office. And they will want a unique vacation, holiday or two-day break calendar as a result. This is great news if you really dislike crowds, traffic jams or queues. Over!
Why 2021 is like 1901
One look at January 1901 in the Ephemeris (our book of planetary positions) and you can see Uranus in Sagittarius, Neptune in Gemini, Pluto in Gemini, the North Node in Sagittarius and the South Node in Gemini. Even Chiron is in Gemini. January 2021 is like January 1901 all over again. Same soundtrack, different instruments. It's the same horoscope pattern played backwards.
I've been talking about how Gemini-Sagittarius is really about commuting, cars, planes, trains, cruises, ferries and so on. It's very much about tourists and also migration. Let's take a closer look at 1901. Every time these cycles go around in astrology you get variations on a theme. So we will see variants of this:
Typhoid in Seattle.
Railway problems result in The Panic of 1901 – the New York Stock Exchange crashes.
The World's first trolleybus begins in Germany.
The first powered flight was made in America.
The Immigration Restriction Act of 1901 in Australia.
New World, New Trade
Even before COVID-19 globalisation (open trade across the world) was in danger. Made In China was under threat. What the astrology is saying about life until 2040, with rolling blocks, obstacles and crossroads between whole generations of people – and the horoscope traffic above – is simple. The old world has gone. The new world will actually be composed of many different new trade routes and bubbles, bridges and connections. The European Union is over. And in its place will come…?
Many of these will be 'C-Free' regions or countries who join each other in slow, COVID-19 Free stages. Some will be outside the privileged C-Free zone and thus be forced to trade with each other.
I predicted that Italy would leave the European Union a long time ago and I'm sticking to that. Her departure from the EU will trigger at least one of these new bubble/bridge trading worlds.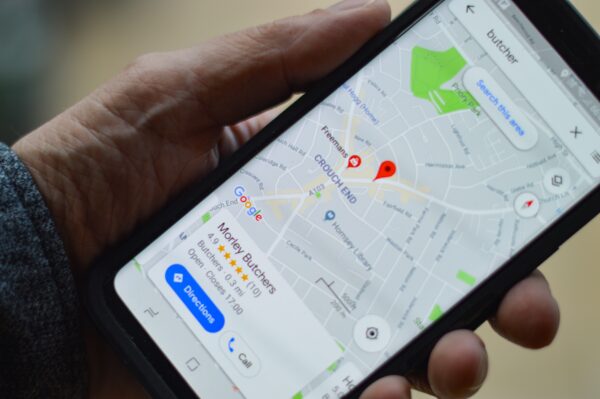 Goodbye Air Miles, Hello Local Maps
You can farewell Frequent Flier points and Air Miles. You can say a big 'hello' to local travel. That means camping and cycling are in. If you are part of Generation Sagittarius, then you are going to be blocked and stopped by the Gemini clashes and oppositions for 20 years. Gemini is local but Sagittarius is global. When local stops global, you end up with a lot more in-area travel. I predict that we will see at least one major airline grind to a halt at the end of January 2021 and one big cruise company.
Globalisation Obstacles and Blocks
It's a chain of mutable sign squares, oppositions, T-squares and Grand Crosses. It is historic and rare. Unless we were deliberately looking at the year 2040, astrologers would not have seen it coming. Yet, this wave (for twenty years) is here. It involves billions of people born with the slow-moving outer planets in Sagittarius (travel) and Virgo (health) and there is no compromise.
Out of this very tight chain of patterns will come a completely different way of travelling and trading, with as many tough new restrictions, are there are exciting, novel ways to roam. In chronological order, from 2020 onwards, we are going to see:
North Node in Gemini
South Node in Sagittarius
Neptune in Pisces
Jupiter in Pisces
Saturn in Pisces
Jupiter in Gemini
North Node in Pisces
South Node in Virgo
Uranus in Gemini
Jupiter in Pisces
Chiron in Gemini
Saturn in Virgo
North Node in Gemini
South Node in Sagittarius
International Students
You probably know that Gemini and Sagittarius also rule academia, colleges, universities and education. Now, this traffic in the heavens, affecting billions of us, also picks up the entire global student industry. International students pay large fees in countries like Australia to study. This looks blocked, stopped, obstructed and transformed too. A far more interesting outcome might be online education for everyone who passes the test, at affordable rates. So if you are a clever working-class teenage girl in Glasgow, you could pay a modest sum to Zoom your way to a Harvard degree. As the admission numbers for this are many times more than Harvard ever permitted within the USA, the economics will make sense to the academics. It's very likely.
Climate Emergency and Pandemics
We have no way of knowing if this particular version of COVID-19 will meet with a vaccine or not. AIDS was never cured. What we do know is that for this reason (a continued pandemic without a vaccine) or others (new, green, global government showing up from 2021) we'll see the end of globalisation. Those Sagittarius generations hit a brick wall for around 20 years. It's over.
That's certainly the end of America, China and Russia as we know them – in terms of trading and travelling – and they also happen to be the three worst offenders in the climate emergency
So we might say – planet changed. Planet saved. This isn't just about an end to constant flights, it's also about the end of manufacturing on a grand scale for huge populations. As an astrologer, I have to say it's the most intriguing cycle we've seen in decades. As a woman with two passports, I have to say I feel your pain. But if changing the planet is saving the planet, we have to credit the Universe for producing Generation Virgo and Generation Sagittarius in twenty years of rolling mutable weather.
It's Back. The Plague and the Fall of Rome
The Antonine Plague was brought to the Roman Empire by troops returning from campaigns in Asia, Turkey and Egypt. In 165-180 AD when the plague took 5 million lives around the world, we saw the same mutable sign stress (Gemini-Virgo-Sagittarius-Pisces) we are seeing between 2020 and 2040. So that's – Pluto in Gemini. Neptune in Sagittarius. Uranus in Pisces.
Saturn in Pisces. Jupiter in Virgo.
The Fall of Rome back in 165-180 is The Fall of America and China in 2020, with Russia a slow third. In its place will come a fascinating new planet of mini-worlds. Let's look at these mutable zodiac signs in turn and how they show up.
Pisces and Cruise Ships
Pisces, the fishes, is ruled by Neptune (the sea) and thus rules cruise ships. COVID-19 had hit over 40 cruise ships by May 2020. On the Diamond Princess alone 14 people died. The Romans had a similar problem with Uranus and Saturn in Pisces. The Fall of Rome was about trade and military shipping, not The Love Boat, but those water networks in Rome collapsed.
Sagittarius and Eurostar
My colleague in astrology, Londoner Demian Allen is the author of The Astrological Dynamics of the Universe. Here he talks about what was happening when Millennials were born. "In 1995 Pluto began its journey through the sign of Sagittarius, finishing in 2008. This was a period when the world became smaller and when it was easier to travel; the Eurostar is an excellent example."
Virgo and Covid-19
This is an old prediction of mine that came true: "I am sure you know Virgo is also associated with the body. Our physical condition and physical state. January 2020 will also be a time of reckoning for any corporation at risk of class-action lawsuits by people whose health has been endangered by (for example) big pharmaceutical companies." This prediction was made on 26th December 2017, so three years before COVID-19 came along in January 2020. The class-action lawsuits that rolled from January, were all about fake Corona Virus cures.
Gemini and Transport
The brilliant Anthony Louis is the author of Horary Astrology Plain and Simple. He makes these associations with Gemini: "Local travel, short or inland journeys." He goes on to make the connection with "Cars and garages, buses, walking, bicycling, motoring." This tells you everything you need to know about the fourth mutable sign under pressure. That creates change.
What's Finished? What's Over?
The live exports of sheep and cows. Why? Too infectious. You will be eating them from local farms, or not at all.
Say goodbye to mega-cruise ships. They'll be converted into frozen food freight ships from zero-case nations.
Chopping down trees for export photocopying paper. Skyrocketing costs will mean forced local paper recycling instead.
Crowded, old-fashioned public transport. Until it is redesigned and more buses/trains are served – people will walk.
The 'cram them in' business model of airlines like Virgin separating people into Economy and Upper Class. Gone.
Churn/cheap fashion. We'll recycle and reshape old clothes. Supply chain breaks force change in fast fashion.
Supermarkets. One person breaking quarantine in one supermarket means two weeks of closure.
What's New?
Bicycles will be revamped, redesigned, and become a massive new industry.
Recycled, remodelled and second hand – everything.
Open air local food markets expand into huge town or suburban trading centres with Bitcoin or other cryptocurrency.
New technology makes local camping with vans and tents as luxurious as five-star hotels.
The old song 'Rip it up and start again' applies to sardine-seating business models not only for airlines but also theatres.
The new live event music/comedy/theatre is live cast to global subscribers and continues in refitted venues for fewer people.
Super immunity for the Virgo Generation in particular (born in the 1960's) becomes a business boom.
Over To You. What Are Your Predictions?
Given that we are living in this perfect storm of mutable clashes and cross-currents until 2040, what do you see? What do you think the outcome of Pisces-Gemini clashes will be? Are we talking about new tunnels under the sea or just new-style boats? How about the clash between Sagittarius and Virgo? How are the new air bridges and travel bubbles going to work? I am posting this feature in July 2020 on a day when Scotland is down to zero new cases but Florida is hitting bad all-time highs…How is our brand new world going to function by 2040?
Images via Unsplash