The Full Corn Moon in Pisces
The first thing to say about the Full Corn Moon in Pisces is that it may trigger your personal birth chart. If you are a Premium Member, take a closer look now and see if you were born with anything at 10 Virgo in your Sixth House of work, housework, staff, colleagues, employers, unpaid work, study and health. If you were, then you have a substantial decision to make, but you may want to make it later. A Full Moon is just too much of a stretch. The Sun at 10 Virgo is opposite the Moon at 10 Pisces in a separation. A solar-lunar clash. Feel what you have to feel – but act on the 17th instead. Here's why…
[contentblock id=show-chart]
The Full Moon and the New Moon
This is a really important month for life gardening. What or who is at odds with you, does not fit for you, is a bad 'fit' in the jigsaw of your life – comes together again when we have a New Moon in Virgo on 17th September. So don't regret any time or energy you have to devote to the wrong jigsaw pieces in the puzzle, on Wednesday 2nd September or Thursday 3rd September. It's part of a plan.
The New Moon in Virgo on 17th September is a gift. It's a new beginning, and it could not possibly come about, unless you had been faced with such a big stretch about two weeks prior. That New Moon falls at 25 Virgo and again, it's in your Sixth House of work, housework, study and wellbeing, using the Natural House System, which is best for accurate prediction.
Do you have factors at 25 Virgo? You will be given a new job at that time, near 17th September, or a new project. You will be offered a new way of eating, drinking, exercising or taking care of your health. The two will go together. New lifestyle.
This photograph by Paul Carmona of the Sydney Opera House neatly sums up what Australia experiences on the Pisces Full Moon of 2nd September 2020. It's the day of an official recession – day one. Now, the Prime Minister Scott Morrison hardly planned that! In fact as a member of a Pentecostal church, he probably doesn't believe in astrology at all. But the astrology is correct anyway, as it always is. A Full Moon is always D-Day, and in fact one fell on the real D-Day in 1944. It's a day for difficult decisions. This Full Moon falls in Pisces, opposite the Sun in Virgo, which rules work and also unemployment benefits.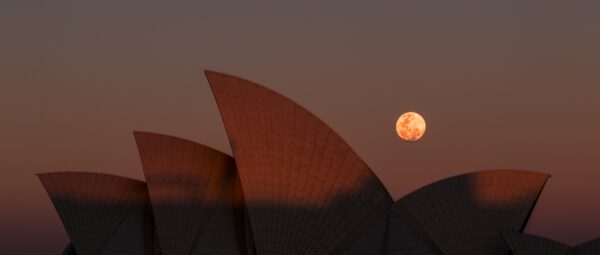 The Good News About September 2020
What falls apart with COVID-19 on 2nd, 3rd September will come together again in a new way on September 17th, 18th. You can also count on job and employment issues falling apart on September 2nd, 3rd and coming together in a new way, about tow weeks later. So it's the storm before the calm, with a two-week gap.
This is a huge leap forward. That New Moon a couple of weeks after the Full Pisces Corn Moon is an excellent launching pad.
So, for example, job-share schemes where you halve your income and only work 3.5 days a week will come into mass acceptance in many countries on 17th September, following news of job losses on 2nd, 3rd September. This is Virgo territory. Virgo always has, always will, rule work. We are also going to see new plans for unemployment benefits, further education and all the usual Virgo concerns like hours, shifts and schedules.
You'll see major incentives for people to exercise in new and different ways, and eat more vegetables and less meat, channelled by government and big business on that New Moon in Virgo on the 17th of September 2020. We will see government backing of home farming and local food production.
This is a really important New Moon because it falls on the Virgo-Pisces axis of the March 2020 Full Moon. And that was the COVID-19 pandemic declaration Full Moon. So we are coming full circle. This is finally some kind of response to that crisis. Everything we have seen so far has been chaotic, frequently mistaken (there is no herd immunity) and feels very Virgo-Pisces, in that it's been an attempt at ordering chaos.
Now, we go into this Virgo New Moon on September 17th and everyone from WHO to your employer or staff, colleagues or professor, will at last be in a new and organised headspace. Expect new plans and proposals. Perfectly timed.
Why the Virgo New Moon is Special
The Virgo New Moon with the Sun and Moon both at 25 degrees of Virgo, on 17th September climbs high in the sky and trines (the best possible flow aspect) Jupiter in Capricorn, Saturn in Capricorn, Uranus in Taurus and Pluto in Capricorn.
As it slowly crawls through 0-29 degrees of Virgo it will form a stunning angle with all the outer planets in turn. So it's a really important date on your calendar, because it's a supercharged, super-powered New Moon. It has trines all over the place.
The Moon in Virgo (taking care of your work situation, lifestyle, daily routine and health) is supported by Jupiter in Capricorn (improvements in politics and business), Saturn in Capricorn (structured building in politics and business), Uranus in Taurus (a liberating revolution in the economy) and finally Pluto in Capricorn (empowerment in politics and business.)
Predicting September 17th 2020 with the Virgo New Moon
This date, or close to it, will see the election of, or arrival of (following sackings or resignations) some important people. This may happen in your industry or just with your government. You might see a politician stepping down to be replaced with a superior candidate. Demotions and promotions. We're going to see news of promotions and launches, right across the board, on the 17th of September, perhaps going into the 18th of September, depending your time zone.
Some of this will be because business people are increasingly using astrology to time their decisions. So this Virgo New Moon with all her trines, will be 'the chosen one' on lots of corporate calendars. Politics, too.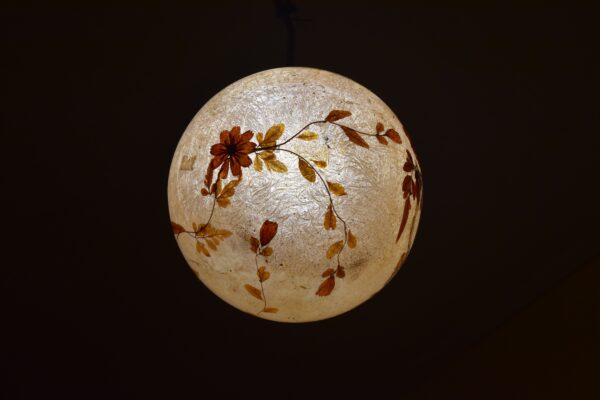 Do You Have Factors at 10 Degrees in Your Chart?
If you have any factors at 10 degrees in your chart at all, in any zodiac signs and houses at lal, the splits or polar opposites you see with work, family, relationships on the Full Corn Moon in Pisces on 2nd September will be felt quite strongly.
You will be affected by his/her/their issues, as well as your own. It is not a good time to start anything or judge anything, because you'll be doing it on a clash between the Sun at 10 Virgo and Moon at 10 Pisces. You don't really need that kind of stretched atmosphere. You'd be far better off waiting for the New Moon in Virgo on 17th September. This is particularly true if your concern is work, unpaid work, university at this time – or health, doctors, surgeons and so on. Why choose on a Full Moon? You can take mental notes on what/who is not working for you, but you can take your time with a solution.
Do You Have Factors at 25 Degrees In Your Chart?
You will benefit from the big new beginning made by big business, politics and corporates on 17th September, in an indirect way. The actual kind of benefits you receive depends on your personal birth chart. So, the planets, asteroids, points or angles you actually have at 25 degrees tells the core story. The New Moon just brings it all to life.
Whatever you have at 25 degrees will be triggered, so even if actually has nothing to do with jobs at all (it may be love and sex, so let's say you have Venus at 25 Libra in the Seventh House) the 'wave' out there will somehow help you. This is when your boyfriend or husband might get a new gig, and that in turn helps you both rent a better apartment. It's on that level.
That New Moon at 25 Virgo is in a perfect trine to Saturn at 25 Capricorn and Minerva at 25 Leo on the same day, so it's part of a larger pattern. So, even though the month starts on a difficult note with that Pisces Corn Full Moon, it ends up with a spectacular launch pad for you and everyone you know, later on. Big turnaround. Long time coming. Prepare for it.
If you are a Premium Member, you have a free 2020 Moon Journal to use for just such an occasion. Use your Astrology Oracle Cards and guidebook as well to give you a second opinion on what is possible on September 17th following the challenges of September 2nd.
Image Credits
Featured Image – Full Corn Moon photograph: Alexis Antonio via Unsplash.
Australia Full Moon – Image by Paul Carmona via Unsplash
Fall Moon – Image by Lee Panidara via Unsplash