FULLY BOOKED EVENT
This event – The New Moon in Virgo – is now fully booked in America, Australia and Great Britain. Jessica will answer every question here, either during the Meetups event in your country, or at the end of this feature, over the week beginning Monday, September 14th, ending Sunday, September 20th, 2020. Now, here's what to expect:
Holding the Virgo New Moon in Your Hands
We have a New Moon in Virgo every year, but this one is different. It shows a new beginning with work and health (ruled by Virgo) for all of us. This is a New Moon worth reaching for.
We are going to see the mass global introduction of job share, on the day of the New Moon, Thursday the 17th of September 2020. We will also see the planet-wide introduction of working from home and the 3.5 day work week. We will also see new announcements about COVID-19 which change the way the virus is managed.
In your own life and horoscope, there will be new beginnings which start now and peak in November. I'll go into your zodiac sign and answer personal chart questions too in this live event. And, we will talk about how to use meditation, journals and even Pinterest, to set strong intentions on September 17th and see them unfold at the end of November.
New Moon in Virgo Meditation
The Zoom event – The New Moon in Virgo – took place on Meetup on Thursday, September 17th, 2020. Host Alicia Fulton and I scheduled two live sessions, where I answered questions and talked about the impact of the New Moon on your horoscope. You have not experienced a New Moon like this in your life as the lunar cycle sees perfect trines from the Virgo Moon to three outer planets in Capricorn, and one in Taurus. It's time to close your eyes and set a strong goal. If you are not already a member of our Astrology and Tarot Meetups in New York, London and Melbourne you can join here:
New Moon in Virgo – Local Time

Melbourne – Thursday, September 17th – 9.00 pm
New York – Thursday, September 17th – 7.00 am
London – Thursday, September 17th – 12.00 pm Noon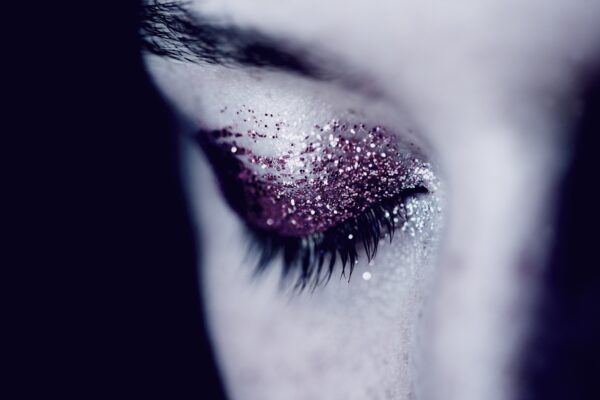 The Virgo New Moon and You
The New Moon in Virgo on Thursday, September 17th is a new beginning with employment, COVID-19, medical insurance and unemployment benefits for billions of people around the world.
You will be directly affected if you have horoscope factors at 25 Virgo. In general, the ripple effect of decisions made by Presidents, Prime Ministers, Premiers and other politicians will affect you, your friends, family members or partner until Saturday the 13th of March 2021, when we experience a Full Moon in Virgo. At that point, everything that was conceived with work, public health and unemployment on Thursday the 17th of September 2020 will be put to the test.
Is Your Personal Birth Chart Affected?
If you have anything at 25 degrees, of any zodiac sign, then the new beginnings with COVID-19 and the jobs market which take place on Thursday 17th September will affect you in a personal and direct way. So, for example, your boyfriend might get a new job, and that means you can afford a bigger flat. It is possible that your country will bring in new laws on travel, immigration and tourism which influence your career.
[contentblock id=show-chart]
25 Degree Patterns and the Future
This is part of a rolling pattern as Saturn at 25 Capricorn is also aspecting your horoscope if you were born with anything at all at 25 degrees. On November 26th, 2020, Jupiter moves to 25 Capricorn.
So, whatever is at 25 degrees in your chart is really important. Look it up now, by name and sign. That is a hotspot for reshaping and rebuilding. Rethinking and relaunching.
For example, if you were born with the Sun at 25 Libra in the Seventh House of marriage, it is your partnership with your wife or husband which is being remodelled until the end of November, but it begins on Thursday the 17th of September.
Using the New Moon
Astrology is life gardening. Thursday, September 17th is when seed meets soil and sunshine. In the live event for the New Moon, I'll explain why this New Moon in Virgo is exceptional.
The Moon from 0-29 degrees of Virgo will trine Jupiter in Capricorn, Saturn in Capricorn, Uranus in Taurus and Pluto in Capricorn as she moves across your chart. Trines are flow aspects.
This is a down-to-earth, grounded and stabilising New Moon.
Do You Have Taurus, Virgo, Capricorn Factors?
The trines from the Moon in Virgo to the transits of Uranus, Jupiter, Saturn and Pluto will all weave patterns in your Second House (money), Sixth House (work and health) and Tenth House (career). This is a very good time to set goals, crystallise what you need and write a letter to yourself. It's also a very good time to talk to yourself in the mirror. I'll go into this more, when we meet online. The art of astrology is timing. If you catch a wave at the right time, you can surf somewhere special.
Work, Housework, Unpaid Work, Study
This is now true of your work, unpaid work, housework or course – especially if you have anything at all in Virgo in the Sixth House of your personal birth chart. I'll have the candles ready and the kettle on, as we take notes, make notes and set goals. Goals made on a Virgo New Moon at 25 degrees, perfectly trine Saturn at 25 degrees, and (later) trine Jupiter at 25 degrees, suggest you could start moving towards your desired results on the 17th of September 2020 and achieve them, or something similar/better, on November 26th, 27th, 28th, 29th, 30th when Jupiter will trine (support) whatever you conceived about two months prior.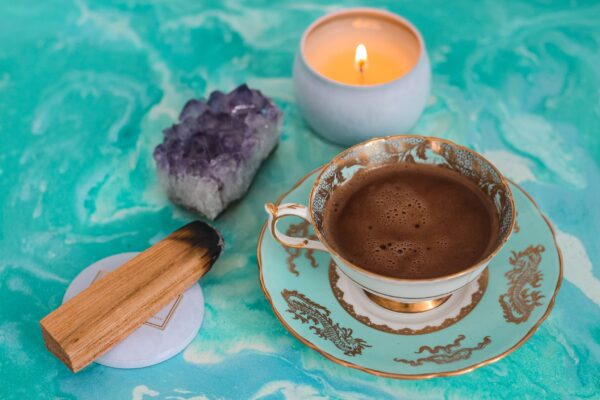 How Astrology is the Real Time
The oldest record of a New Moon dates from 32,000 BC and is on the Marshack Lunar Calendar – a carved piece of bone. New Moons mattered as much now, as they did over 30,000 years ago. Why? Because they show – the real time. Human time. Sky-and-woman time. Clocks are pieces of plastic and calendars are electricity going across a computer. Moon time is true time!
For more on the New Moon read here.
From Stonehenge to the Marshack bone calendar, we know people measured their lives in loops. Circles. This was likely led by women, who menstruated in time with the Moon. Astrologers know that history repeats and thematically or symbolically, everything has happened before, and will happen again. This is how I predict the future. Tracking circular time for you.
The Moon takes about the same length of time to cycle from New Moon, to New Moon, as a woman does to have her monthly period. In fact the word 'month 'comes from Moon. A woman is a womb-man. The womb's cycles are lunar.
It's true time, real time, original timekeeping.
The First Astrology Prediction
This was the first prediction. If you could carve New Moon and Full Moon cycles on bone, or paint them in wet, white chalk on a cave wall (white like the Moon) then you could tell when a woman would have her next period. When a baby would come. (In nine moonths). Who the father was.
This circular timekeeping, every 'moonth' evolved into astrology which is a different sort of prediction – yet it is still forecasting, based on cycles and circular time. Most of all, it is based on synchronicity. Connection without cause. Correlation! If you use astrology you will have found this for yourself.
A New Moon is a conception. The Sun is father. The Moon is mother. When they come together in the same zodiac sign at the same degree, something or someone is always 'made' or created.
The zodiac sign and house shows you what. In Virgo, on 17th September 2020, it will be about public health, but also work and employment. These are Virgo matters. In your own personal birth chart, as Virgo rules the Sixth House, the new beginning will be about your doctor, fitness, healer, food, drugs, drink, dentist, optometrist, surgeon or similar. It will be about your part-time or full-time job, your unpaid work or your course.
There will be a second story in your life which is more general and public, related to your Sun Sign or Zodiac Sign. So, for example, if you are an Aquarius, the Virgo New Moon falls in your solar Eighth House of finance, property, business and charity. You might borrow money. You may sell your apartment. You could gain a new income source.
How To Use The Virgo New Moon
Whatever is conceived at the New Moon at 25 Virgo on Thursday, September 17th, 2020 develops (like an embryo) as planets like Saturn, also slowly reach 25 degrees of a zodiac sign.
For example, Saturn at 25 Capricorn trines the evolving idea, plan, relationship, project. It's an exact trine or triangle shape in geometry – Saturn at 25 Capricorn is 120 degrees away from the New Moon at 25 Virgo in the 360 degree horoscope wheel.
There are important patterns here. September 17th is more than just a new beginning. It's a complex, big new beginning with many, many layers which you will see in your life over the next few months.
Key Dates in 2020
What or who is conceived on September 17th, 2020 will grow through many stages, on the other dates you see below.
17th September
Saturn 25 Capricorn
Minerva 25 Leo
Sun 25 Virgo
Moon 25 Virgo
19th September
Apollo 25 Leo
23rd September
Mercury 25 Libra
29th September
Venus 25 Leo
Mars 25 Aries
1st October
Panacea 25 Virgo
2nd October
Vulcano 25 Sagittarius
9th October
Bacchus 25 Virgo
24th October
Venus 25 Virgo
29th November
Jupiter 25 Capricorn
Mercury 25 Scorpio
Key Dates in 2021
28th January
Venus 25 Capricorn
Pluto 25 Capricorn
25th February
Mars 25 Taurus
Pluto 25 Capricorn
The Moon Landing New Moon 1969
Taking the New Moon of July 14th 1969 (just before the Apollo 11 Moon Landing on 20th July 1969) as an example, what do we have? Well, it was just two days before the departure of the mission, so the time was right. History tells us the Apollo 11 generators were turned on, the day of the New Moon. NASA also issued their official press release that day and the media teleconference with Neil Armstrong, Edwin "Buzz" Aldrin and Michael Collins took place at the John F. Kennedy Space Center. So the New Moon July 14th 1969 'new' news was a conception.
What was conceived? The New Moon in Cancer was about patriotism, territory, homeland. The United States of America placed the Stars and Stripes on the Moon's surface symbolically, claiming new space (outer space). The New Moon in Cancer is broadly about 'home' and our earth – our home – expanded her reach that day.
How a New Moon Works
The Moon Landing of 1969 is a good example of how a New Moon works. The conception, or coming together, on the day itself with the New Moon at 21 Cancer – the Sun at 21 Cancer conjunct the Moon at 21 Cancer (July 14th 1969). This sets up a 21 degree 'launch'. Like an egg meeting a sperm. The other transits show how launch or conception will go. On the day of that New Moon at 21 Cancer, Pluto was at 22 Virgo. That helped lift-off and completion, or birth! Thus on July 16th 1969, Neil Armstrong, Edwin "Buzz" Aldrin and Michael Collins strapped in for launch, then on July 20th, Apollo 11 Commander Armstrong became the first human to set foot on the Moon.
Your New Moon Questions In Brief
These questions have been edited from my Meetups pages (Astrology and Tarot in Australia, America and Great Britain). Longer answers and more questions will follow in Comments. I developed these replies at the live event on Thursday 17th September, according to your time zone (London, New York or Melbourne). If you missed out this time, we have a further global Meetup planned for November 2020. Please waitlist now.

Questions and Answers From Meetups (These have been edited for space.)
Q. I invested in my cousin's invention which saves energy. A patent obstacle has arisen. A legal ruling is coming up. PC. This invention or a further development of it, will do well over the long term – by 2026. Hang in there.
Q. I have the Sun at 25 Virgo. I'd like to get a new job and move back home with my family. Start this on Thursday 17th September (for example, job applications). You will have a new career and lifestyle, and probably a new home, by January 2022.
Q. I want to launch my website but it won't be on the New Moon as I've been dragging my feet. Try to make a small move on 17th September, even if it is just choosing a photograph of yourself. Your next best window is the second half of November 2020.
Q. I have Neptune at 25 Sagittarius. What does this mean? Chrissy. Your future with travel, foreign people and places, regional differences, is framed on Thursday 17th September. The New Moon and Saturn both aspect your Neptune so this is a reality check for your vacation/holiday plans in 2020-2021. You may want to do some research on the 17th to see what changes.
Q. I lost my husband in 2016 and want to know what this New Moon means. Leah. I am very sorry you have lost your husband to spirit, although of course, as my friend the medium Margaret Dent said, "Love never dies." This is a lifestyle change for you, which will develop slowly from 17th September, speeding up in November, when you realise some new fitness, relaxation, meditation or other Mind, Body, Spirit pursuits are part of life.
Q. I am a specialist physician and have the chance of a new position. Or should I stay the course? Your mind will be made up on (or close to) Thursday 17th September as facts you were not aware of, are revealed. Whichever choice you make is right, then. This is not just about work it is about your lifestyle.
Q. I have ongoing digestive health and exhaustion issues. And let's hope Australia eliminates COVID-19. Lorraine. Australia will eliminate COVID-19 in every state (at least 28 days with zero new cases) by January 2022 at the very latest and Tasmania, the Northern Territory and the Australian Capital Territory are already there, of course. Your digestion/exhaustion issues won't be solved by just one remedy, but you will find 2-3 at your fingertips on 17th September and pursue them to see what happens. You will know where you stand and pick up even more options in November, and stick to your new lifestyle successfully in 2021. You'd gain from balancing your chakras in meditation as you focus on your head but can ignore the rest of you.
Q. Will the US join this new mentality (eradication of COVID-19)? After leadership changes in Washington and constitutional changes come in, some states will move to shut ports and borders and eradicate the virus. It really depends on what state of America you live in.
Q. I have questions about work, income and my love for an attached man. I have Mars at 25 Libra. Anna. It will be war if you pursue this man, as Mars is a symbol of conflict, and you would be fighting his wife or girlfriend intensely in February 2021. Your chances of finding new work, unpaid work (which later becomes paid) or a course which increases your market value are excellent if you begin on 17th September and keep going. In fact, if you start the process then, you will find success in November. Have you thought about working in a partnership or duet?
Q. What can I expect? I have Venus in Capricorn at 24. Aniko. That's not quite exact for the New Moon but it is under transit by Jupiter, Saturn and Pluto, now through 2021. The complicated relationship (Venus) at work, with your unpaid work or studies (Capricorn, Tenth House) involves a mother-son dynamic, mother-in-law/daughter-in-law dynamic, wife-husband dynamic, or wife-lover dynamic. You need to understand the part that vanity, passion and insecurity play in this professional relationship and spend some months figuring out a way through. If you don't work then it is about your marriage-as-career.
Q. How will the Virgo New Moon affect my health? Karen. You will find that free or affordable options for transforming your daily routine, lifestyle, physical and mental health are offered in rolling stages, starting on 17th September and increasing in November, then February 2021. You will be spoiled for choice and find November brings bargains, benefits, offers or gifts. The wellness industry is going to transform and you benefit.
Q. The New Moon is conjunct my natal Pluto. Katie. This is the beginning (or conception of) a new work, unpaid work or academic pathway for you which will be extremely successful, as you will see in 2020 and also 2021. There may even be a new job, Katie. Your obsessive, passionate attention to your work ethic, sense of detail and service to others will reward you in November, if you begin the project or plan on the New Moon on the 17th.
Q. I have Jupiter at 24 Virgo. Marie. This is close to the New Moon by one degree, but the real story is the trine from Saturn, then Jupiter, and finally Pluto – into 2021. So between now and next year you are going to benefit (Jupiter) from sheer timing with your work, unpaid work or course. You are in the right place at the right time to gain (Jupiter) but you will also be giving back. Luck will play a part.
Q. I met Jessica at her Adelaide workshop. Is there a career/wedding/house crossroads in November and December? Renee. There is a wedding crossroads because you and your partner have karma together and you will know what you must collect, what the other person must offer, and how to balance the books – near Christmas. You should hold the vision of your dream home, or your house/accommodation/domestic situation as a sanctuary in October and make the bubble real. Your career will take a new direction on 17th September and move in successful new stages into 2021.
Q. I have natal Aesculapia at 26 Sagittarius and other factors nearby in Leo, Virgo, Libra. Vandana. Your chart is being swept by Saturn, Jupiter and Pluto around 26 degrees, well into 2021 in the case of Pluto. Obviously foreign people and places, and regional differences (Sagittarius) is one issue. Who or what you thought was over will come back. A classic case would be a country which is off limits, becoming accessible. Leo rules your own or other people's babies, children, teenagers or Millennials. That's a huge change area – your role as parent, mentor, guide, teacher or substitute parent is reshaped. Virgo itself is of course work, unpaid work and study. You will be very successful with a brand new project or role over the next quarter. Libra is your former, current or potential partner. The squares from the Capricorn transits will squeeze you both into a new sort of chemistry with each other. New rules.
Your Host –Alicia Fulton – New Moon Questions and Answers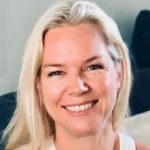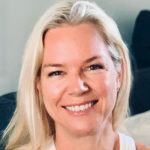 You can also follow The Astrology Show on Twitter to keep the conversation going after the Meetup. Find Alicia and The Astrology Show @astrologyshow. You can also follow @jessicacadams and join the conversation about real-time astrology there, too.
All images via Unsplash
Image of Alicia Fulton (Copyright Alicia Fulton)