The Sagittarius Weather 2020-2021
The Sagittarius weather, or Sagittarius Season, of 2020 and 2021 will involve many decisions, made very quickly, about just one area of your life. If you attended our Astrology and Tarot Meetups in Sydney, London or New York you are welcome to find out more about what it means for you and your Sun Sign (solar chart) or personal birth chart, now.
Sagittarius Season 2020 to 2021
Between Sunday, November 22nd, 2020, and Friday, January 8th, 2021, you will experience an unusually high cluster of transits in the zodiac sign of Sagittarius. This will pass through the Ninth House of your personal astrology chart, using the Natural House System. The Ninth House rules foreign people and places; regional connections; academia and education; publishing and the worldwide web. In some or all of these areas, you will see an annual 'stocktake' of what and who matters most. You will also experience two eclipses, which are always blind spots or cover-ups, and some rapid discussion. Key relationships will present themselves. And last but not least, there is karma going back all the way to April 2002.
The New Moon Eclipse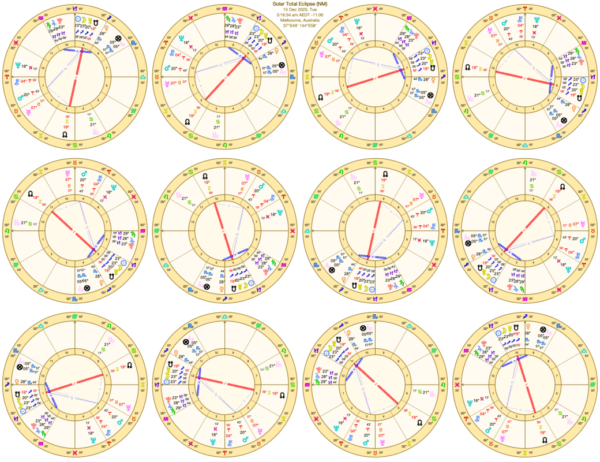 The Eclipses in Your Solar Chart
Stephanie Johnson at Solar Fire and Astrogold has kindly created these chart wheels for all 12 signs of the zodiac showing the New Moon Eclipse at 23 Sagittarius, when the Sun at 23 Sagittarius and Moon at 23 Sagittarius come together in one area of your chart. An eclipse is always a cover-up or blind spot.
This eclipse is timed for Melbourne in these charts. Allow a day either side for the world to catch up with itself. This one shows life in Melbourne, Victoria, Australia on Tuesday the 15th of December 2020 at 3.16am but, of course, the eclipse occurs on Monday the 14th of December 2020 in London. This is the most important eclipse, though we have another on 30th November with the Sun at 8 Sagittarius and Moon at 8 Sagittarius.
Sagittarius Weather – Hypnosis and Meditation
What happens when you cannot travel, and you are in Sagittarius weather? You travel in the mind. Hypnosis and meditation are the new boom in journeys when you cannot genuinely take a vacation or holiday. This one has been created for you by Natalie Delahaye, the professional hypnotherapist and astrologer, whom you may have seen on CNN talking about Prince William, Duke of Cambridge and Kate, the Duchess of Cambridge. Natalie was commissioned to create a wedding horoscope for Kate and William as a present from a fellow guest.
If you have exact aspects involving at least one Sagittarius factor in your chart, you are 'very' Sagittarian. It's the same if you have a stellium there. More than three factors.
When there are stay-at-home orders, shut airports, curfew and tight border control, even within your own country, what do you do? Well, astrology says – meditation is the way, for Sagittarian types.
Penny Thornton on Sagittarius Season
Penny Thornton is another astrologer with royal approval, as well as Natalie Delahaye – and you may have seen her on ITV recently, speaking about her friendship with her most famous client, Diana, the Princess of Wales. Here, Penny will take you through the Sagittarius season for your sun sign in the below video.
Sagittarius in Your Chart
Sagittarius in your chart means a lifetime of emigrating, relocating – perhaps more than once in your life. You express yourself, perhaps in a foreign language, or by dealing intensely with foreigners, or people in other counties, states, territories or regions which seem foreign to you. Perhaps the people have a strong accent or even their own language-within. As we go through Sagittarius weather between Monday, November 30th, 2020 (the New Moon eclipse in Sagittarius) until Wednesday, January 27th, 2021 (the T-Square with the Sagittarius South Node, Gemini North Node and Neptune in Pisces) it's time to update yourself on who you are – and how you live your life. This is a new world.
If you do have Sagittarius factors in the Ninth House, and particularly if they make exact aspects to other factors (they are at the same degree, or number, as another planet, asteroid, angle or point) you are in a life-changing period. I don't need to tell you this, with COVID-19, but you are living through sweeping transformation as a traveller, student, teacher, migrant, author, publisher or worldwide web publisher. You are going to have to convert what you did, and rethink what you had.
So if you used to go to Paris every year, maybe it's time to learn French, or Cordon Bleu cooking. If you used to travel Los Angeles-New York, it's probably time to think about appreciating your own city and surrounds with the same affection you used to reserve for another city.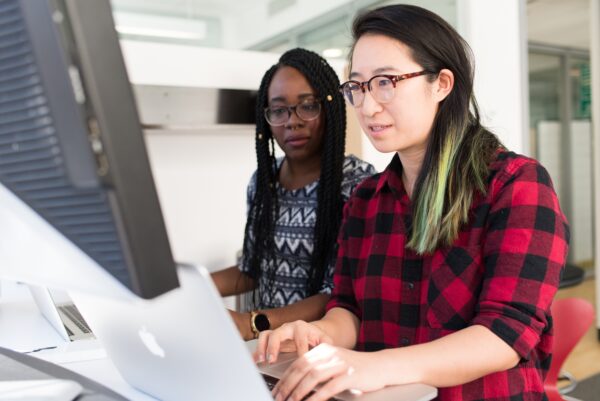 How Your Sun Sign is Affected
Where will light be shed and attention paid, by the Sun in Sagittarius? Where will you experience a crossroads, but also a new beginning? Where is the karma going back to April 2002? Where is the discussion or paperwork? The complicated relationship? Sun Sign horoscopes reveal the general weather. The broad conditions in your life. This is what your sign shows.
Aries – Publishing, libraries, audiobooks and ebooks. Academia and education, from university and college life, to home part-time study. Foreign people and places, their language and culture. Regional differences, expressed in accent or local customs.
Taurus – Legacies, trusts and the last will and testament of yourself, or others in the family circle, partnerships and so on. Life insurance, health insurance, mortgages, superannuation/pension, shares, government benefits. Banks, property and charity.
Gemini – Your former husband or wife, partner, lover or professional partner. Your marriage in the present, any common-law marriage or work-based partnership. The person you see as your possible 'other half' in the future. A prospective partner.
Cancer – Your lifestyle, from waking to sleeping. Your food and drink. Illegal or prescribed drugs and medication. Fitness and exercise. Mental health, so – anxiety or depression. Housework, paid work and unpaid work. Your service and duty to others.
Leo – Sexual relationships. Pregnancy and babies. Infants and toddlers. Schoolchildren and youngsters. Teenagers and people in young adulthood. The next generation, as a whole, like Millennials. Abortion, miscarriage, adoption. Godchildren.
Virgo – Your house, apartment or other residence, like a houseboat or caravan. Your heritage, culture, history, nationality and roots in the family tree, on your mother's side and/or father's side. Your town or country. Your household or family.
Libra – The worldwide web in all its forms, from YouTube to Twitter. The media and all forms of communication, from sign language to spoken word. Short-haul travel or commuting, by car, bicycle, foot or public transport. Local life. Your siblings.
Scorpio – Your value system. Your life budget. What you will not sell your soul for. What you will sell your soul for! Precious possessions. Your bank. Shares and insurance. Houses, apartments, land and valuables. Debt and benefits. Your bottom line.
Sagittarius – Your image. Your name. Your title, qualifications (the letters after your name) or role. Your reputation. Your profile on the worldwide web. Photographs and film of you. Your hair, face, shape, style. Your presentation or packaging.
Capricorn – Your belief, or otherwise, in God. Your religion, be it Judaism or Hinduism. Your spirituality. The Tarot, astrology, mediumship, Reiki and other mysteries. Psychologists, psychiatrists and psychics. Self-help. The unconscious.
Aquarius – Your social life. Your social circles, which overlap. Twitter and Pinterest. Old friendships. New friends. Groups, clubs, teams, societies, bands, political parties, committees, associations, trade unions. People power shared equally.
Pisces – Success and status. Ambition and promotion. The corporation, big business, government hierarchy, academic institution or other 'mountain' you are climbing. Your position, mission and highest aspirations. Social climbing up or down.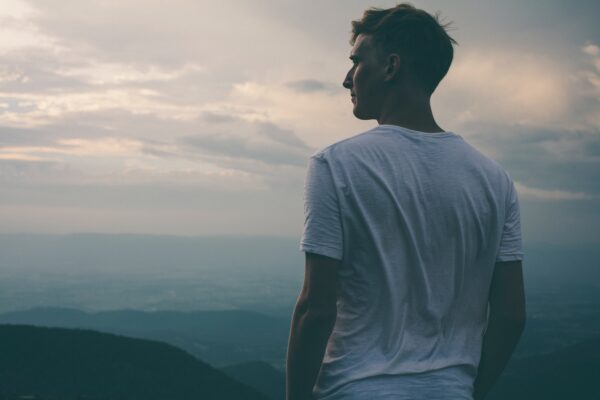 Dates of the Sagittarius Transits in 2020-2021
I'll look at the transits of each horoscope factor across your chart, and the Ninth House – which, just to recap, rules travel and travel in the mind. There will be a second story going on with your regular Sun Sign or public 'weather' chart.
First of all, the Sun is in Sagittarius from Sunday, November 22nd, 2020, until Monday, December 21st, 2020. Next, we note the eclipses, which are best avoided for judgements or action plans, on Monday, November 30th, 2020 (Full Moon Eclipse in Gemini opposite the Sun in Sagittarius) and on Monday, December 14th, 2020 (New Moon Eclipse in Sagittarius).
The South Node is in Sagittarius throughout, so from the very start of Sagittarius Season, on Sunday 22nd November, until the final day, Friday 8th January. Please note: The South Node will continue in Sagittarius until Tuesday the 18th of January, 2022.
Mercury is in Sagittarius between Wednesday 2nd December and Sunday 20th December, just before Christmas Eve. Venus enters Sagittarius on Wednesday 16th December and stays there until Friday 8th January. We also find the important asteroids Bacchus and Juno in Sagittarius from around Saturday 19th December.
Allow a day either side for the difference in world time zones, to allow the planet to catch up with itself.
The Sagittarius Major Aspects
If you have anything in your chart at the same degree (number) as these patterns, you will be affected through six degrees of separation by developments right around the world, with travel, emigration, publishing, the worldwide web, academia and education. There will be a domino effect, on the day itself, or within 24 hours.
If anything in your chart is actually in Sagittarius at this degree, or number, you can look it up in the guidebooks that come with membership (all on this website) or by using the Search button.
If you are curious about, say, what an eclipse means – do look it up on Search, too, or in your online guidebooks.
Monday 23rd November
Sun 1 Sagittarius conjunct Diana 1 Sagittarius

Monday 30th November
Full Moon Lunar Eclipse. Sun 8 Sagittarius opposite Moon 8 Gemini

Sunday 6th December
Mercury 6 Sagittarius conjunct Diana 6 Sagittarius

Monday 7th December
Sun 16 Sagittarius opposite Psyche 16 Gemini

Friday 11th December
Sun 19 Sagittarius opposite North Node 19 Gemini
Sun 19 Sagittarius conjunct South Node 19 Gemini
Mercury 15 Sagittarius opposite Psyche 15 Gemini

Monday 14th December
Mercury 19 Sagittarius opposite North Node 19 Gemini
Mercury 19 Sagittarius conjunct South Node 19 Sagittarius
New Moon Solar Eclipse. Sun 23 Sagittarius and Moon at 23 Sagittarius

Sunday 20th December
Sun 28 Sagittarius conjunct Mercury 28 Sagittarius
Juno 0 Sagittarius conjunct Bacchus 0 Sagittarius

Friday 25th December – Christmas Day
Venus 12 Sagittarius opposite Psyche 12 Gemini

Monday 28th December
Venus 16 Sagittarius conjunct Diana 16 Sagittarius

Thursday 31st December – New Year's Eve
Venus 19 Sagittarius opposite North Node 19 Gemini
Venus 19 Sagittarius conjunct South Node 19 Sagittarius
Sunday 3rd January 2021
Bacchus 11 Sagittarius opposite Psyche 11 Gemini

Wednesday 6th January
Diana 19 Sagittarius conjunct South Node 19 Sagittarius
Diana 19 Sagittarius opposite North Node 19 Gemini
World Predictions in Sagittarius Weather
We are going to see airlines, train, coach and cruise companies collapse or go into mergers during the Sagittarius weather of 2020 and 2021 and of course this will affect travel insurance and fares. We will also see new border controls put up around the world as COVID-19 escalates. Your passport, visa or residency status, for example, will either relax or tighten depending on how well particular nations or regions do, at elimination. What is elimination? Officially, it is 28 consecutive days of zero new COVID-19 cases.
I mentioned education and academia. Well, during the Sagittarius weather of Sunday the 22nd of November 2020 into Friday the 8th of January 2021, you will see free or affordable internet and television home education rolled out, subsidised by governments and councils. This is the start of an amazing period in history when we may find whole generations better educated than any others before.
Publishing and the worldwide web will produce new digital forms, ranging from interactive enhanced ebooks (which I predicted to Holly Willoughby on This Morning ITV would also include her own books) and 'the new Zoom' which will be circular, not square, and push technology to the limits. As online publishing for most people means Facebook, you can expect to see Facebook replaced by emerging rivals during Sagittarius weather, and from the year 2026 it will no longer exist as you knew it.
Please leave questions here and I will cover them during the Meetup events if we have time. I'll also be on Twitter @jessicacadams and of course, at @astrologyshow too. My colleague in America and Canada, psychic Kyra Oser, could not make the Meetup in New York this time, but she will answer as many of your questions as time allows for, on Twitter. Special thanks to Alicia Richardson for organising and hosting Astrology and Tarot Meetups in New York, London and Sydney this time.
All images courtesy of Unsplash.com.