William Lilly was a fan of Jupiter. (The spelling which follows is all his own). He wrote, in Christian Astrology,
"He governeth the sweet or well sented odours."
When Jupiter goes into a new sign and house of your horoscope, a window opens. You will experience all these cycles in turn, through 2021 and each of them will deliver the sweetest results, if you try.
Sep 9, 2016 Jupiter enters Libra
Oct 10, 2017 Jupiter enters Scorpio
Nov 8, 2018 Jupiter enters Sagittarius
Dec 2, 2019 Jupiter enters Capricorn
Dec 19, 2020 Jupiter enters Aquarius
May 13, 2021 Jupiter enters Pisces
Stelliums and Jupiter
If your birth chart (Premium Members) reveals more than three horoscope factors in the same sign Jupiter happens to be passing through, then you will have one of your biggest and best years since the last time it happened, twelve years earlier.
[contentblock id=51 img=html.png]
The area of life ruled by the sign in question will be repaired in detail and depth if there is anything to be fixed – and if it's in basically good shape, you can expect the most fantastic outcomes. Jupiter in Scorpio will fix money concerns for a lot of people.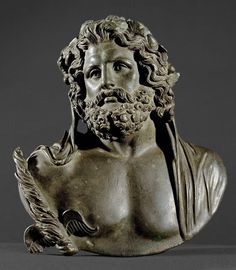 Watch for the days when Jupiter is at the same degree and in the same sign as anything in your chart. That's the rare and wonderful Jupiter conjunction and if there's an issue with that area of your life, a window will open on a solution, remedy or cure. It's like the Playschool window, but better. Open wide!
In mythology, Jupiter was symbolically the Daddy of all help and healing, as he was father to Apollo, grandfather to Aesculapius and great-grandfather to Hygiea and Panacea. Three of these icons were named in The Hippocratic Oath taken by all medicos.
How do you know when Jupiter will cross the same degree and same sign as your stelliums in Libra, Scorpio, Sagittarius, Capricorn, Aquarius and/or Pisces? Check my website for daily updates here on Jupiter's sign and position.
I Should Be So Lucky This old association between Jupiter and luck comes from the Bibliotheca Classica of John Lempriere, a classics scholar. I found a free copy from Harvard Library online if you are curious about the mythological origins of Jupiter and the other planetary symbols mentioned in this book.
Jupiter was Saturn's son, doomed to be eaten by his father. His mother Ops saved him. He was raised on milk and honey, then when he became a man, he took over from Saturn and ruled the world. He could have castrated Saturn with his own scythe or killed him, but he set him free to invent Italian agriculture, putting the scythe to quite a different use. Jupiter is benevolent. This planet in transit produces win-win outcomes if you are prepared to try.
Often, when Jupiter arrives in a new sign, in a new house of your chart, there will be an immediate problem to solve left over from another cycle, before wonderful things can grow. Life gardening may be required, initially.
William Lilly noted, "He usually produceth serenity, pleasant and healthful North Winds, and by his gentle Beams all ayes the ill weather of any former Malignant Planets."
What's Your Jupiter Sign?
Your Jupiter Sign tells you your Jupiter House and that's where you were born protected at worst, and sensationally fortunate, at best. That's where you should always push, push, push your luck. Even if nothing happens immediately, one day the seeds you planted will turn into a fabulous orchard.
I know a brilliant headmistress who has Jupiter in Leo in her Fifth House, ruling the 'heirs' to her 'throne' and she has raised generations of other people's children, as well as her own, to super success. She has no idea what her astrological chart looks like.
A lot of people 'do' their Jupiter sign and house quite instinctively, because it comes naturally. You tend to find that around age 12, 24, 36 and so on (the Jupiter Returns) you are given opportunities which help you to pursue the areas of life described by your Jupiter sign.
If you have other horoscope factors in the same sign/house as Jupiter the story becomes more complex. It still has a satisfying ending!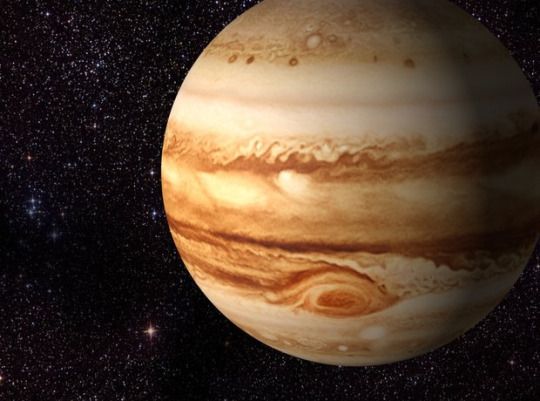 Your Jupiter Return
Your Jupiter Return, when Jupiter goes back to the same sign and exact degree/ number it occupied at your birth, is extremely fortunate. It's an opportunity to make more of an opportunity that you were already born with. An ability, skill set, talent or approach to life that works beautifully for you and always will.
People whose horoscope factors are 'on' your Jupiter (conjunct it at the same sign and within one degree) benefit from you a lot.
If your Jupiter is at the same sign and degree as another person's, you will be fortunate for them. Knowing your Jupiter Return and also the hits your Jupiter makes on other people's horoscopes (and theirs on yours) is the stuff of which great astrological secrets are made. You can read more about your Jupiter Sign and House on my website – just hit the search button for a detailed look at your natural luck.
Jupiter shows that part of you which can afford to relax and be generous with other people, because life is kind to you here; you feel blessed and so you spread the good fortune.
People with Jupiter in Capricorn in the Tenth House of success, ambition and achievement climb to the top from around age 12 and just keep going. A chain of big wins, promotions and hot jobs means – they're prepared to share. They help others up behind them. Sure, they are sometimes taken advantage of by users, but Jupiter in Capricorn types just sail on to the next adventure.
A key phrase for Jupiter is Happy-Go-Lucky.
Lucky Thunderbolts
Jupiter's grandfather was Uranus, the planet we associate with lightning. Jupiter carries the mythological DNA by being responsible for thunder. Boom!
Jupiter is the Twitter Thunderclap that suddenly multiplies everything. We associate Jupiter, above all other things, with tremendous growth. When people speak about a boom (business is booming, her career is booming, my heart went boom across the room) they are unwittingly referring to Jupiter's thunder.
Jupiter always brings thunderous applause from astrologers, because he is a welcome arrival in your horoscope. When you use your Jupiter natal placement to the maximum by giving back, you are also applauded by those who need to experience what you can give.
Jupiter in the Ninth House in Sagittarius can make you the scholarship girl who gets lucky with not just one, but three fellowships and then stumbles across a future academic career at university. Jupiter can help you become an international expert in your field, so that later in life you set up your own school and dole out scholarships to others, too. Boom!
Relief and Release
Jupiter was the thunder that brought the rain, that fertilised the crops and broke the heatwave. We associate Jupiter cycles (like those you saw will come through Libra, Scorpio, Sagittarius and so on, to 2020) with relief and release.
If you have prepared the ground, when Jupiter arrives to feed the situation, you can grow big things quite rapidly. Spot Jupiter in any museum from New York to Rome. He will be holding up thunderbolts even if the ends have broken off!
The flash of lightning that is followed sometime later by the rumble of thunder, is like Uranus (the grandfather of all revolutionary creation and wild invention) skipping his gloomy son Saturn to go straight to his wonderful grandson Jupiter instead. Next time you see a storm, note the sequence in the sky. Crackle, pause, boom. Our ancestors linked Uranus to lightning and Jupiter to thunder over 2000 years ago.
When Jupiter and Uranus dance together in your horoscope by exact aspect, you will also experience the electricity and excitement of a situation breaking, then the tell-tale pause of anticipation, before the blissful release and relief of Jupiter, feeding what you need.
Use It Or Lose It
Sometimes people waste the cycle of Jupiter and then it's gone, within a few months. There is no other cycle in astrology like this one, for lazy anticipation and complacency. Why? Jupiter is so often seen as a win in the lottery of life, when in actual fact, all he really does is hand you the number choices, the balls, the machine and the prize, just above your head.
I had a client who had Jupiter going through her Seventh House of love, sex and equal partnership. She could not wait. Right on cue, a seriously promising date turned up. Attractive, if not perfect. Great taste. Funny. Successful. Highly intelligent. Nice.
My client totally blew it. In the end, it was the imperfections that stopped her from responding to his gentle moves. The man did not return. She was forced to do some life gardening, getting rid of all the weeds and rocks that had gathered in her life, cluttering up her potential for love and happiness. Working on herself made her a better partner for the next person. Years later, it turned out to be the same man. Jupiter came back into her life and so did he. Jupiter is generous!
If you plant a seed or do some life gardening on a Jupiter transit of your chart, even if nothing grows, it can always do so again, when Jupiter returns and makes patterns in/to that same horoscope zone. Try it. This planet is about benevolence and generosity and even if you 'lose it' rather than use it, Jupiter can make the tiniest effort return to you, for the greater good, later on in his cycle.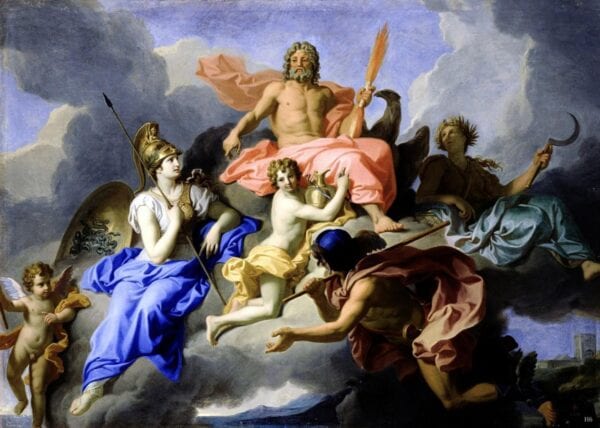 Jupiter's Family
When Jupiter lines up with his family of asteroids in your horoscope (they are all passing through together, making aspects or exact patterns) it's like a lovely long-life massage.
Who is in the family tree? The Jupiter family all hold special blessings in different ways. There is Ops, his mother. Juno, his wife. Minerva, Fortuna and Diana, his daughters. Apollo, his son. Aesculapia, his grandson. Hygiea and Panacea, his great-granddaughters.
When the family trigger your own Jupiter placement, you find that life flows. You are the right person, in the right place, at the right time. If Jupiter is in a sign and house where you have other hard-work chart factors, or more difficult transits, he story may be complicated but it's still beneficial as he and his family pass through. If you are optimistic and maximise the opportunities you are given, then life rewards you.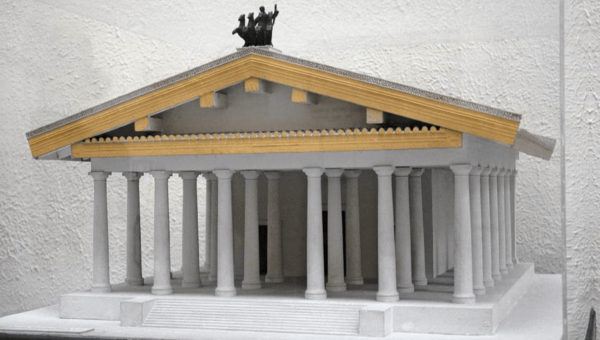 The Romans used to tag Jupiter as Optimus Maximus. This is one of the reasons astrologers have always linked this planet to hope, growth and expansion. Those old Latin root words are hidden in optimism and maximum, which tell you all you need to know.
On your next Roman Holiday, note that the Temple on the Capitoline Hill was known as Optimi Maximi. It translates as 'the best, the greatest' which is why astrologers are always so excited to see Jupiter in a new sign, in particular.
This change of sign is called the Jupiter Ingress and my astrologer friends on Twitter stay up late for it, if they have to. I have welcomed many a Jupiter Ingress in my pajamas with a bemused boyfriend wondering why all the lights just went on at 3.46am while I'm aiming a bottle of Bollinger at the ceiling.
Jupiter in Real Life The astrologer Patric Walker had Jupiter in Leo in the Fifth House. He was the King of Sun Sign astrology for a younger generation (he was not in his first flush of youth when he became famous) and held court for billions of readers when he pushed his Leo Jupiter and ruled a vast global kingdom of younger horoscope fans. He left the legacy of his personality, fine standards and brilliant technique to all his 'heirs to the throne' in the business. Patric worked his Leo Jupiter and it worked for him.
If you have Jupiter in Leo, you will find your buried treasure when you also become Queen or King of a particular kingdom, made up of the heirs to your throne.
Barack Obama has Jupiter in Aquarius in the Eleventh House of groups. He got lucky when he joined the Democrats.
The United States of America (see the chart below) has Jupiter in Gemini, the sign which rules communication. Hollywood and the Internet are lucky for her.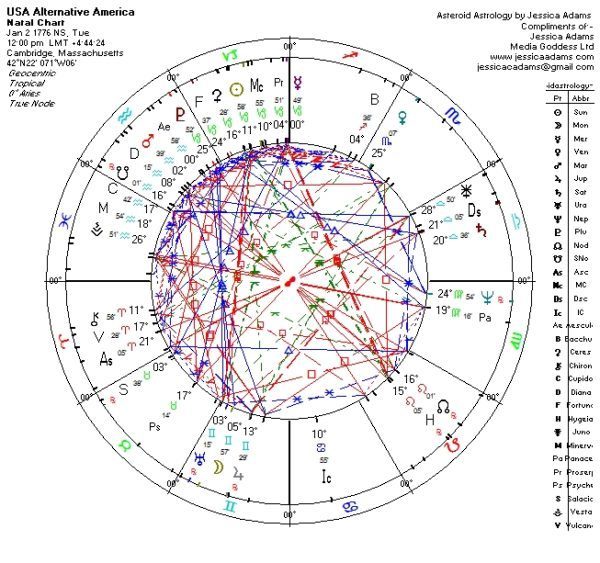 Do you have Jupiter in Aries in the First House? Push yourself as a brand. Self- promotion works well for you. Become instantly identified with what you are pushing or promoting. Caricature yourself and enjoy it, because it's going to work well for you.
Your USP will become the USP of your product or your project if you have Jupiter in Aries in your First House of image. Got long legs? Use them!
Both John Cleese and Bob Geldof have this Jupiter sign. They walk their talk, and talk their walk, and it's made them rich and famous.
Jupiter protects. It's your safety net. No matter how many mistakes you make, or how awful life can be in other ways – your Jupiter sign and house will always stand you in good stead. Jupiter is astrological insurance. Bill Clinton has Jupiter in Libra in the Seventh House which rules his marriage to Hillary. She is his luck factor, no matter what. His horoscope says, he was blessed when he married her. Bill Clinton has a lot of factors in Libra and the Seventh House. It's complicated. His marriage to her has not been straightforward to say the least, but she never gave up on him. Lucky!
Coco Chanel had Jupiter in Cancer in the Fourth House, which rules real estate. Have you seen those photographs of her apartment? Cancer rules patriotism as well as property. Chanel went from being just another face in the fashion and perfume world, to a superstar, when she made France and the French her inspiration. Paris is Chanel and Chanel is Paris. Her city became her lucky brand.
Do you have Jupiter in Sagittarius? Try taking your talent, skills and expertise overseas. Think about taking it worldwide. Don't stay stuck at home with a domestic audience and market. Sagittarius is about foreign travel.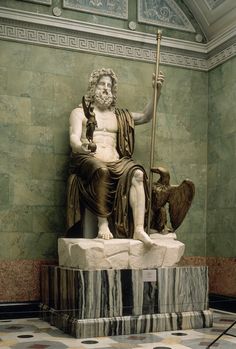 In common with many astrologers, I have read for some famous people over the years. Astrologers have a code of ethics which means we never talk about the content of those readings. I always began with Jupiter. Famous people are just like you and me, they want to know the good bits. What amazed me was how they intuitively 'did' their Jupiter. No wonder they became the biggest and the best.
Once you find out your Jupiter sign and house, get to know it in some depth as it contains many layers of meaning and possibility, all worth exploring over your lifetime. This is also where you can rise to become the biggest and the best, if only for a day or two every 12 years.
It is your Jupiter achievements which are usually the most dazzling in your life, but if you look at all those charts of the great and good gathered by Rodden, Clifford and Schofield (also the biggest and best in the field of data collection astrology) you will soon see something striking.
Every single prominent person began using his/her Jupiter natal placement from a young age. You don't just sit on your bottom, open up your hands and wait for the goodies. Be proactive. Maximise your optimism.
Edited extract from 2020 Astrology: Your Five-Year Horoscope Guide by Jessica Adams.
All Images Courtesy of Unplash.com and Pinterest.