Jupiter and Saturn at Christmas 2020
Merry Christmas 2020! Jupiter and Saturn combine to form what looks like one big star, in the sky (you can see it without a telescope) just a few nights before, on Monday 21st December or Tuesday 22nd December.
Some astronomers believe that this was the Star of Bethlehem or Christmas star that the three wise men, the Magi (whom the bible calls astrologers) were following. The Three Wise Men believed Jupiter and Saturn in conjunction near the time of the birth of Christ, predicted a messiah.
We've set up a telescope at a caravan called Wanda on an East Coast beach in Tasmania for the last few nights and it's been amazing, seeing the two planets wander closer together. Here I am looking at Saturn and Jupiter. The 'star.'
Jupiter, Saturn and Solstice
The 21st of December is also the Solstice. It marks the end of the heavy, difficult Capricorn weather we had to put up in 2018, 2019 and most of 2020. The sun appears to stand still in Capricorn, highlighting the fact that Saturn has gone from this sign. If you have Capricorn factors in your personal birth chart, you can officially farewell the toughest 2-3 years for your career, unpaid work or university/college degree that you will ever know.
Goodbye Capricorn Weather
The December 21st 2020 Solstice puts a spotlight on the end of the Old Age of Capricorn.
When the Sun stands still in the zodiac sign of Capricorn on December 21st, 2020 it's a full stop, for The Old Age of Capricorn that we all struggled with in 2018, 2019 and most of 2020. Capricorn rules the men in suits and ties who have all the power, at the top.
What Margaret Hone Knew
The Modern Textbook of Astrology by Margaret Hone (L.N.Fowler & Co. Ltd. Essex 1951) identified Capricorn as follows. She was spot-on.
Civil Servants (Public Servants)
Politicians
Discontent
Old Age
Saturn and Pluto – How Margaret Hone Predicted 2018-2020
Saturn:
Depressive
Dogmatic
Fearful
Grasping
Mean
Severe
Pluto:
Violent
Underground Activity
Beginnings and Endings
Eliminating
Revealing

Care Homes and Older People – What Changes?
I predicted a crisis for care homes and older people in my book, Essential Astrology for Women (HarperCollins) in 2006. I had no idea it would be a pandemic. Now it's time to make a new prediction.
I predict that in the 2020's unemployed flight attendants, cooks, waiters and waitresses, baristas and others in the service industry will be re-employed in radical new facilities for aged care. You can find out more here.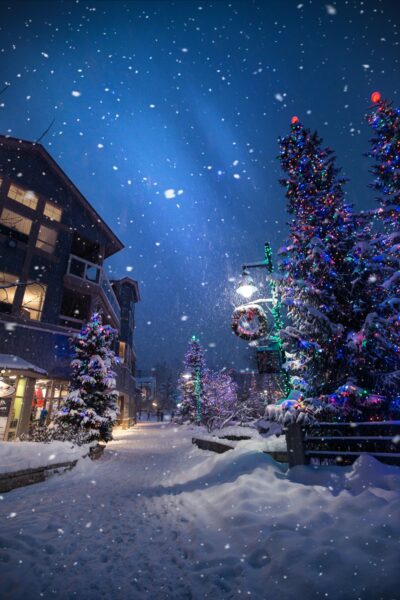 Christmas 2020 Predictions – Merry Astrology
PM Johnson has not 'cancelled Christmas' in the United Kingdom as the majority of people will be with their household or family having Christmas lunch or dinner, on the big day. Zoom are offering free online sessions.
For the majority of people in the UK, this is the 'Gavin and Stacey' Christmas (two households) I predicted for ITV This Morning.
What we will see for single households are 'bubbles and bubbles' with champagne and friends who feel like family. In fact, this is typical new Aquarian style friendship. Local communities as one big spaced family.
Christmas is not cancelled for Australia with her new travel bans, either. In fact, from Manhattan to Mumbai, because of Covid (not in spite of it) we are going to see a Christmas very close to the heart of Christianity, with millions of people donating unused food, to churches and local trees on December 24th, 25th. Watch for a London Miracle. It's funny how lights gets in through the cracks.
The Great Conjunction of 21st and 22nd December 2020 on my YouTube Channel
I will be answering your questions about this aged care revolution and the pandemic live, in a free YouTube Premiere as Jupiter and Saturn actually come together, here.
Jupiter and Saturn in Aquarius
The Jupiter-Saturn conjunction on 21st and 22nd of December 2020 (it will take place at 12.30am past midnight on the 22nd in Australia) is a strong, clear statement about women of colour, taking powerful positions in the world in 2021. This includes Kamala Harris and Deb Haaland in America. In Australia, Penny Wong will be in line for leadership of the Labor Party in the Twenties.
Jupiter by Margaret Hone
Writing in The Modern Textbook of Astrology in 1951, Margaret E. Hone D.F. Astrol. S. characterised Jupiter as follows: if you apply this to groups and friends, you will see why Jupiter and Saturn at Christmas 2020 are so special.
Cheerful
Jovial
Optimistic
Fortunate
Expansive
Generous
Large in outlook
Greta Thunberg and the Aquarius Generation
Born on Friday 3rd January 2003 in Stockholm, Greta has Neptune 9 Aquarius, Uranus 26 Aquarius and will skyrocket in influence, popularity and power in the year 2021.
She turns 18 on January 3rd 2021 which is a milestone for her. The #FridaysForFuture movement and the push back against politicians and big business (climate criminals) will go mainstream in 2021. The Twenties will be changed by class action lawsuits, winning back billions of dollars for teenagers suing for their future against climate criminal corporations. There will also be massively successful class action lawsuits against politicians dubbed 'Covid Criminals' along with major airlines and cruise companies.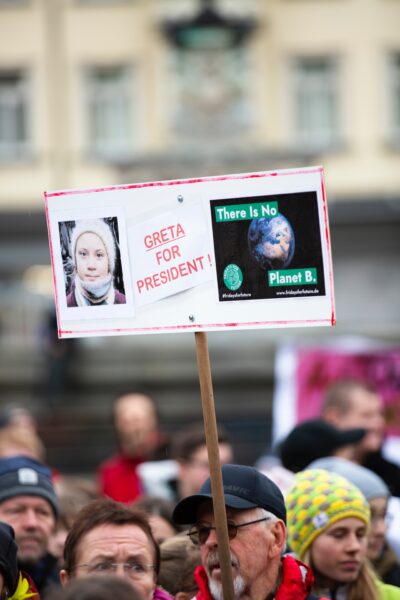 Born January 1st 2000 to March 10th 2003?
These Aquarian Age figures arrived on the planet in two batches. The most famous batch came in January 1st 2000-March 10th 2003 born with not only Uranus (radical change) but also Neptune (visions and dreams) in Aquarius, the sign of the water-bearer. You are here to save the planet by ending the Climate Emergency.
Born September 16th to December 30th 2002
Another wave of Aquarius types arrived, September 16th 2003 through December 30th, 2003. They will also save the planet and will form one world together as they organise class action lawsuits against Climate Criminal and Covid Criminal corporations and politicians.
In Their Twenties, for The New Twenties
Born January 30th 1998 to August 23rd 1998
Born November 29th 1998 to December 31st 2000
Born January 30th 1998 to August 23rd 1998, and again from November 29th 1998 to December 31st, 2000, this group of people are often called Millennials, born at the turn of the New Millennium. In their early twenties, they are also the new voters (and new politicians) of the Twenties who will be the youth quake that so many people want. This is where you are going to see the rise of women as Presidents, Prime Ministers and Premiers. Specifically, non-white women. You will also see the rise of openly lesbian, gay and transgender leaders after 2023 when Pluto is in Aquarius.
The Year 1962 and Aquarius Weather
On 4th February 1962 we saw a strong piece of Aquarius weather and another Aquarian 'age' or era. What are we tracking here from 1962 that can tell us about the Twenties? Mars at 1 Aquarius, Saturn at 3 Aquarius, the Moon at 5 Aquarius, the Sun at 14 Aquarius, Venus at 16 Aquarius, Mercury at 17 Aquarius, the South Node at 18 Aquarius (important – the South Node in 1962 influences 2021) and Jupiter at 18 Aquarius (also important – in 2021 we see a Jupiter Return).
What Margaret Hone Saw About Aquarius
Turning to The Modern Textbook of Astrology by Margaret E. Hones D.F. Astrol. S. we find her famous 1951 list of Aquarius associations:
It features Astrology, Clubs, Humanitarianism, Radio, Revolutions, Rebellions, Reforms, Television, Science and Invention. She was giving us a 1950s view of Aquarius that we can convert to 2020s thinking. Apple is the company which will be most in step with the radical new technology that will bring groups around the world, together. Zoom is another. We are about to see an explosion of new worldwide web innovations that unites everybody around the world.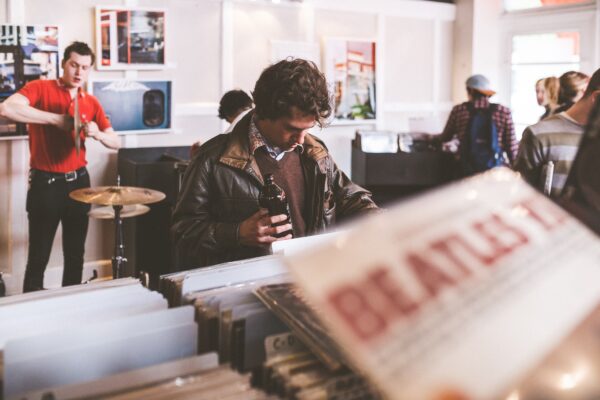 February 5th, 1962 and Aquarius Weather – Bands Boom
On February 5th on the Solar Eclipse, with the Sun and Moon at 15 Aquarius, we saw an extremely rare grand line-up of Saturn, Jupiter, Mercury Mars, Venus – also in Aquarius. The Beatles, The Rolling Stones, The Doors, The Beach Boys, The Kinks, The Supremes, Jimi Hendrix, The Kinks, and The Byrds began their rise. In the New Twenties, bands will be back as channels for radical social change, new ideas and big politics. The music will approach Sixties levels of greatness. Massed YouTube gatherings of supergroups joined together on LiveStream playing the same song are here. So is The New Glastonbury. The New Woodstock. I'm predicting this on December 21st, 2020 but they're coming.
How 1962 is 2021
The South Node in Aquarius, Jupiter and Saturn in Aquarius back in 1962 delivered some outcomes, true to Margaret Hone's 1951 list – and they will come around again in 2021 in bigger and better ways. This is what Wikipedia tells us.
February 20th 1962 – The Mercury program: While aboard Friendship 7, John Glennorbits the Earth three times, becoming the first American to do so.
The first live transatlantic television broadcast from the United States to Britain, takes place.
The earliest recorded use of the term "personal computer" features in The New York Times
June – Rachel Carson's Silent Spring begins serialization in The New Yorker; released as a book on September 27th.
In 2021 the world of outer space will expand again. Television will go to the next level with live interactive features. So will computers. And of course, Greta Thunberg is continuing what Rachel Carson began. We are seeing 1962 updated.
What are your predictions for Jupiter and Saturn forming The Great Conjunction at Christmas?
Jupiter and Saturn in your Christmas Horoscope
Saturn brings the question. Jupiter brings the answer. Saturn brings the challenge. Jupiter brings the solution. Saturn brings the obstacle. Jupiter brings the reward. Put that together, in the area of your horoscope triggered for Christmas 2020 and set your intentions. You will change your decade by doing so.
Aries – Friendships. Clubs. Teams. Societies. Associations. Bands. Charities. Political Parties. Communities. Twitter.
Taurus – Career. Unpaid Vocation. True Calling. Success. Status. Social Position. Education. Academia. Goals.
Gemini – Travel. Study and teaching. Publishing. The Internet. Foreign people and countries. Regional destinations.
Cancer – Finance. Banks. Insurance. Superannuation. Shares. Pensions. Houses. Apartments. Charity. Business.
Leo – Partners. Former Partners. Potential Partners. Duets. Pairs. Marriage. Marriage Counselling. Divorce.
Virgo – Lifestyle. Housework. Paid Work. Unpaid Work. Study. Routine. Health. Fitness. Mental Health.
Libra – Babies. Children. Pregnancy. Infants. Teenagers. Millennials. Sex. Youth. Generation Gaps.
Scorpio – Home. Family. Household. Town. Country. Homeland. Home Town. Property. Renovation. Environment.
Sagittarius – YouTube. Twitter. Media. Telecommunications. Transport. Travel. Siblings. Cousins. Communication.
Capricorn – Money. Houses. Apartments. Charity. Valuables. Business. Philanthropy. Antiques. Crowdfunding.
Aquarius – Image. Appearance. Reputation. Brand. Name. Title. Style. Publicity. Self Promotion. Profile.
Pisces – Religion. Spirituality. Chakras. Aura. Mediumship. Tarot. Astrology. Therapy. Counselling. Dreams.
Images: Unsplash