UK Predictions 2021-2030
Well, the United Kingdom predictions for 2021-2030 are now easier. We have a new UK astrology chart. The nation has many, based on different stages in her history. What is astonishing about the new United Kingdom astrology chart set for 12.30am on Thursday 31st December 2020 (when Her Majesty the Queen signed the EU-free country into law) is the ancient connections. This is the chart, courtesy of Astro.com, which shows she is a Capricorn. Ambitious. Traditionalist. Conventional. No change there. But what is really different, is Jupiter and Saturn in Aquarius. That shows the separation of the four nations within.

The United Kingdom Astrology Chart – After Brexit
What we have here is an astrology chart that confirms the nation will split into four (England, Ireland, Scotland and Wales) temporarily, to fight COVID-19, but perhaps permanently, as Scotland will leave. I told the Daily Mail that in 2021, the country would resemble her old self, at the time of the Roman Invasion, on 27th August 55 BC at 4.00pm on Walmer Beach, Deal.
The 55 BC Astrology Chart for Great Britain
We have a chart for that, which lines up perfectly with the new chart. In 55 BC we found Jupiter the lucky planet in Aquarius. When the United Kingdom was born again, after the European Union, Jupiter was again in Aquarius. This rules groups and friends. So, the four allies – England, Scotland, Ireland and Wales.
UK Predictions 2021-2030 in Astrology
Here we have a country that is a lot like the United Kingdom of the year 927 AD. We have an astrology chart for the UK set for 12th July 927AD at 12.00 noon in Eamont, near Penrith. This is the UK Unification chart. It shows Venus at 9 Cancer. The new reborn country has the Sun at 9 Cancer. That is an exact opposition. (Image: Yangki Suara, Unsplash).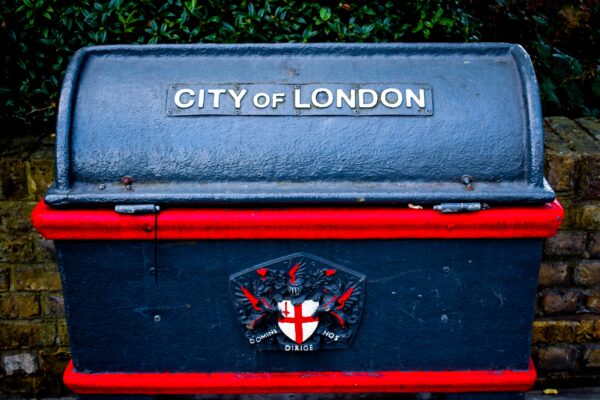 Scotland and Wales – Away From London Forever?
This is when Scotland surrendered and the Welsh later succumbed. What happens in 2021-2030 is a new spin on an old story. The four nations will close borders against each other, eliminate COVID-19 then selectively re-open to each other. However, Scotland may well depart permanently either because of a second referendum voting for independence – or for other, more complex reasons. In other words, constitutional change lets her leave, but stay!
Incredibly, the UK Coronation of William the Conqueror on 25th December 1066 at 12.00 noon in London shows a chart with the Sun at 9 Capricorn, lining up with the new UK astrology chart Sun at 9 Capricorn, and the 927 AD chart with Venus at 9 Cancer. June 3rd to 20th in the year 2035 brings Uranus to 9 Cancer. That is the temporary break-up of the whole island, politically and perhaps geographically: there may be earthquakes, erosion, flooding or similar.
UK Predictions 2021-2030 and Scotland
Astrology can and should be specific and date-stamped. No orbs and no vague guesses at dates. To do this we line up the charts to spot patterns. Again, on 3rd April 1603 at 1.30am in Richmond (the Dynastic Union of Britain and Scotland) we find that 9 degrees is important. The Moon is at 9 Capricorn, so in conjunction with the Sun in two other charts, and also with Venus.
The 10 Capricorn Hotspot in the British Horoscopes
This is extremely close, just one degree away, to the Sun at 10 Capricorn on 1st January 1801 at 00.00 LMT in Westminster, which shows the UK Union Astrology Chart.
We can start pulling in 9-10 degrees as a hotspot, and the 7th December 1922 chart set for 3.28pm in Westminster (the UK Reorganisation Astrology Chart) shows Pluto at 10 Cancer. That is highly significant.
Date-Stamped Turning Points for the New United Kingdom
Uranus at 10 Taurus is pretty obvious a sign of global economic shocks and surprises, affecting the new nation – and he lands there from 19th April 2021 until May 6th. This is the first 'shake' in the nation's seismic post-Brexit shift.
You'd have to say April 23rd, 24th, 25th 2021 was critical as an all-change date for the country, because we also find Venus at 10 Taurus and Mercury at 10 Taurus. The North Node is heading for 10 Gemini and South Node heading for 10 Sagittarius, May 7th to July 13th – straight afterwards. You'd bank on electrical storms (Uranus rules the escape of lightning) 19th April to July 13th, 2021 which coincide with the radical departures, differences and revolutions within the country itself.
Ceres and the UK Chart on June 4th-5th 2021
Ceres is usually ignored by astrologers for some reason but I used her to predict Brexit against the odds. She is at 10 Taurus on June 4th and 5th 2021, and that's in the same time frame. This is stormy global weather for currencies and economies, wildly unpredictable, that triggers some of the waves of change you'll read about next at 10 Downing Street.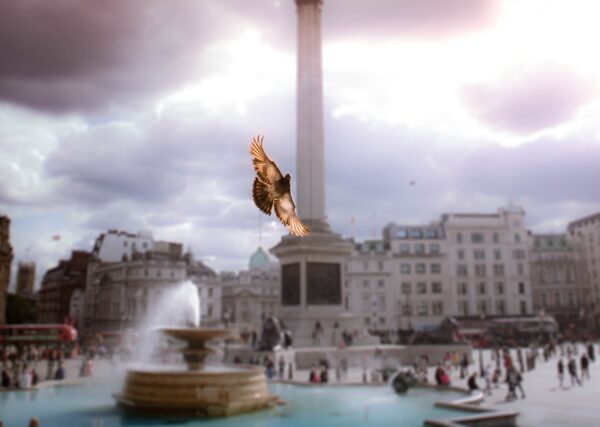 Flying High! UK Predictions 2021-2030
The old United Kingdom stands alongside the new United Kingdom of 2021. We have ancient Roman roads and watchtowers, alongside more recent buildings from the 1920's and they all hold the island up. So, what happens for the country by 2030 has to hit all the charts. That means we are looking for 9 and 10 degree transits by the slow-moving outer planets, the Nodes – and particularly in Cancer and or Capricorn. (Trafalgar Square image: Mike Lacey, Unsplash).
UK Predictions 2021-2030 are easier once you begin with that, then work your way out into the other striking placements of the new, post EU Britain. What are the most striking things about the United Kingdom of Great Britain and Northern Ireland between 2021 and 2030?
The Royal Family
God Save the King. The new King is good with money, was born with a golden spoon in his mouth, and has distinct left-wing tendencies, with a sharp line in defence against the right wing in politics. He is close to nature, loves the good life, flies the flag for the British wine industry and will be associated with a golden dawn for the nation. But is it William or Charles? You guess.
10 Downing Street and Female Power
UK Predictions 2021-2030 would not be complete without a good, long look at politics and the future of 10 Downing Street. On 2nd January 2021 as I write this, PM Boris Johnson has successfully led the nation past the historic 2016 vote for Brexit, into a thumping landslide victory for the Conservative party – and into power. Yet, we are in a pandemic. So what next? It is a woman, not a man, who heals the ailing nation. This will be the third female Prime Minister, or a 'power behind the throne' influencer.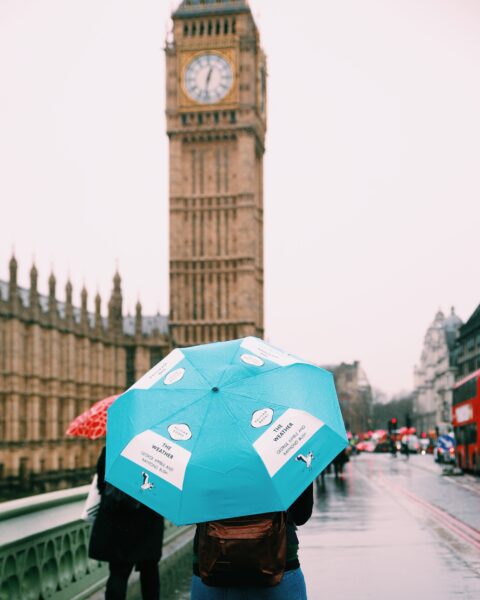 A Female Prime Minister?
By 2030 we will have either a successor to Margaret Thatcher and Theresa May, or an extremely powerful woman who is 'the power behind the throne' or right next to it, at 10 Downing Street, who takes on the NHS and fixes both the ailing National Health Service, from dentists to doctors – and also the soul of the nation itself. She will be green, politically, and connected, spiritually. She will attend to an ailing House of Windsor and problems for and with, the heirs to the throne, growing up fast.
London Town
What of London? We will see new rules for publicans as sweeping new laws ruling pubs and closing hours, capacity and legal limits come into the city and transform it. The Thames will be cleaned up so it is suitable for swimming and the boom in wild swimming over hotter summers and springs will bring a wonderful revolutionary detox for every river no matter how small or polluted. The country will seem closer to the city as nature thrives and parkland opens up.
London and her Sister City and Group
London will rejoin a group of other cities – allies and friends – or start a new collective between them all. Her 'sister city' will become her other half by 2030. The connection will be overground, not underground. Reached by water. The birth of The Thames will be the most obvious, dramatic, spectacular feature of the Twenties in London, along with her local waterways, ferries and 'the new ferries' too. It is possible that London will become part of a group of councils who form a new collective.
(Image: Jordhan Made, Unsplash).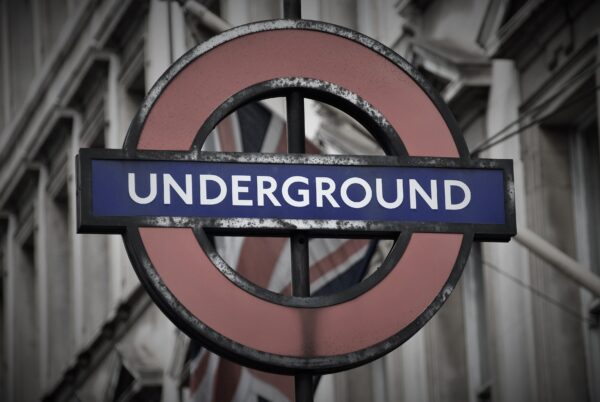 Space and Scattering in the Twenties
Most of all, what we see in terms of UK Predictions 2021-2030 is many different nationalities and political groups who cannot agree. This will lead to scattering and 'the new space' as although some people may choose to set their differences aside and work really hard to build the new nation together, but some will give up and leave.
Particular cities and towns across the United Kingdom will see too many differences; too many individual groups – and co-operation may seem like such a hard ask, people will pack their bags.
Going Home Across the Channel
They may return to their home countries or just spread out across the nation, so that there are thousands of miles between them and everyone else. This is a classic sign of Saturn and Jupiter in Aquarius together and if the collective cannot join forces it will spread out and separate.
For some, it's over the English Channel forever. We are also going to see tribal and political relocation, as people in one county or region realise they cannot overcome their differences and pack their bags and move on.
Over to you. I know many of you are professional astrologers and psychics. Have you already seen some of this? Can you add to it? What is this new chart telling you?
Main photograph: Emily Wang, Unsplash